Skool4Kidz Google Ad 2023 Promotion
Limited Welcome Pack worth over $200*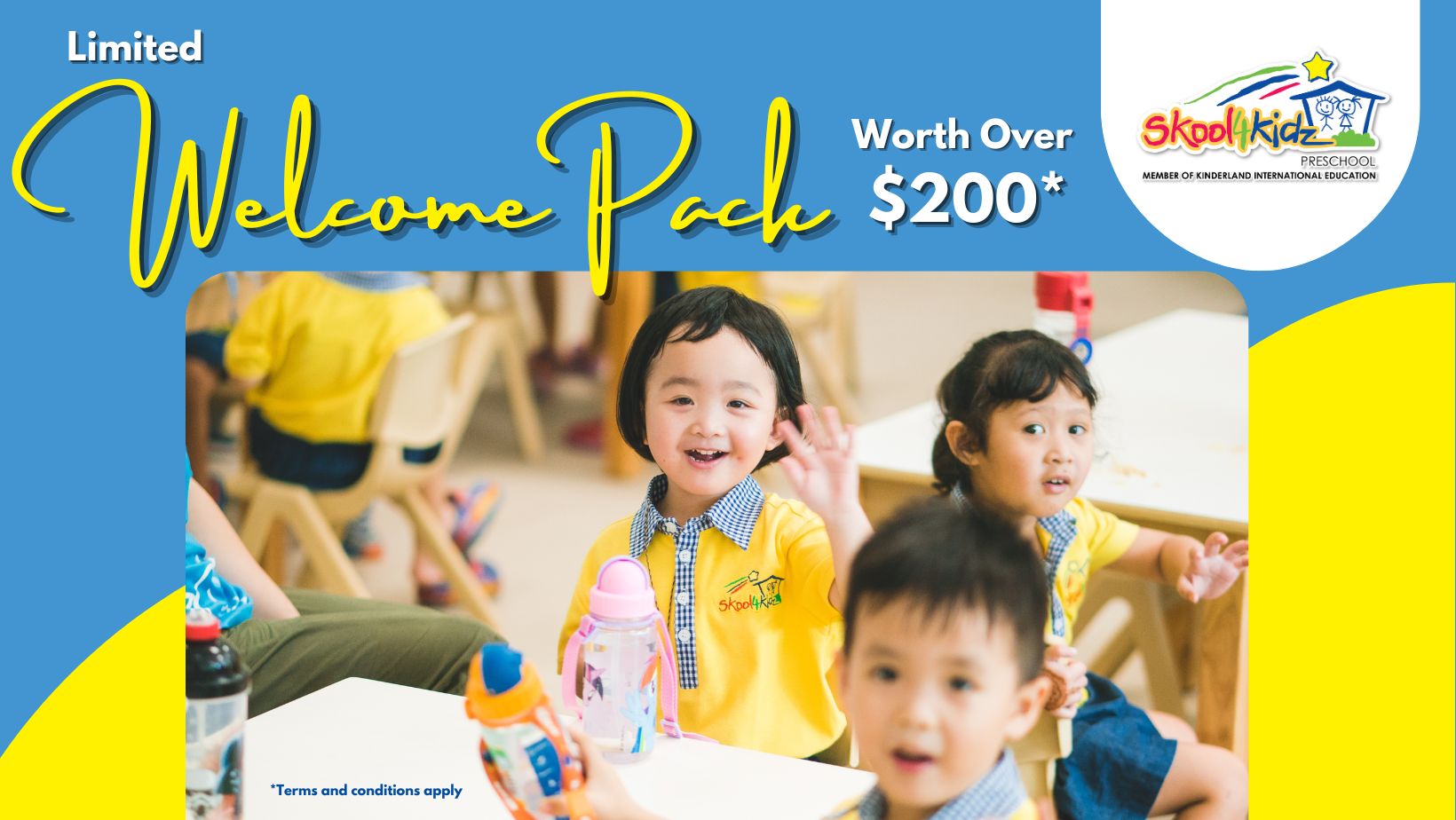 With over 45 years of rich early childhood know-how, Skool4Kidz Preschool ensures your child's well-being, growth and development.
Our curriculum's approach is thematic-based, holistic and inclusive. We nurture preschoolers to develop critical 21st-century life skills through a balance of outdoor play and interaction with technology including child-friendly tech-bots and even augmented reality. These cultivate Technology savviness to aid preschoolers' Out-of-the-Box thinking for life. Through these, young children build sequential reasoning, active problem-solving and the confidence to be creative.
Terms and Conditions:
Register with us via the form below latest by 30th Nov 2023.
Enrol (with deposit paid) latest by 31st Dec 2023.
Commence preschool journey with us latest by Jan 2024.