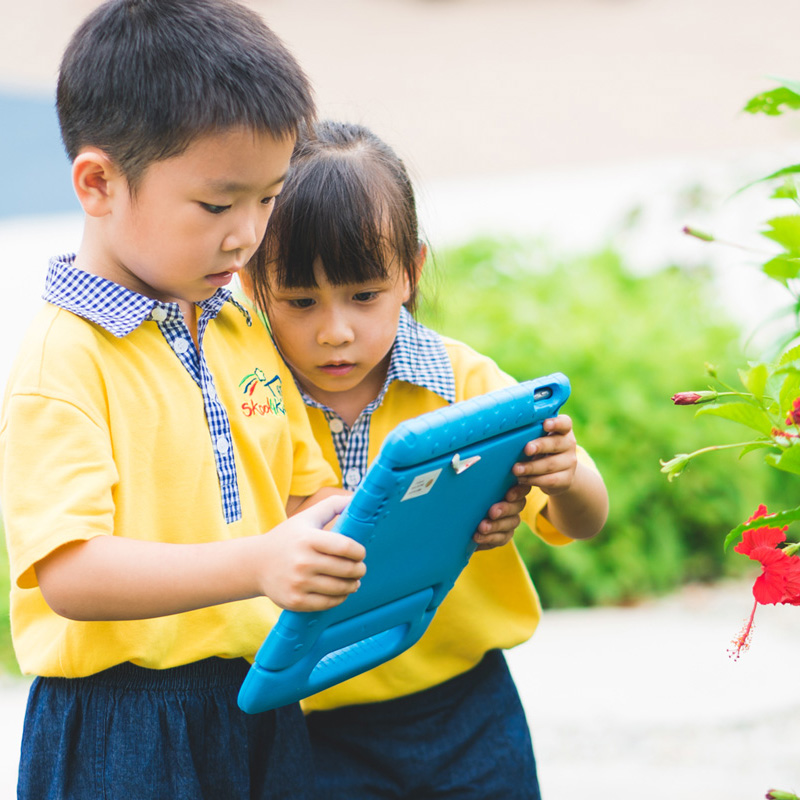 PUNGGOL WATERWAY BANKS OPEN FOR REGISTRATION
Leveraging on technology to enhance learning
Blk 673A Edgefield Plains #01-593 S821673
Enrol your child with us to receive
FREE 2 sets of uniforms *
(worth $76)
Getting Your Preschoolers Future Ready
Our curriculum's approach is thematic-based, holistic and inclusive. We nurture preschoolers to develop critical 21st-century life skills through a balance of outdoor play and interaction with technology including child-friendly tech-bots and even augmented reality. These cultivate Technology savviness to aid preschoolers' Out-of-the-Box thinking for life. Through these, young children build sequential reasoning, active problem-solving and the confidence to be creative.
The Importance of Nutrition for Preschoolers.
Good nutrition is essential for preschoolers as it impacts their holistic physical and mental development. All Skool4Kidz Preschools comply with the Healthy Promotion Board (HPB) food service guidelines by incorporating ingredients from the four main groups. For each main meal, we ensure HPB's guidelines of a quarter plate of whole grains and good proteins with another half plate of fruit and vegetables for a balanced diet. These help our little ones to receive the appropriate nutrients necessary for their growing needs.
All eligible Skool4Kidz Preschools are awarded the highest accreditation in Healthy Nutrition by Health Promotion Board (HPB).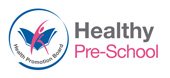 What Parents Say
Appreciate all teachers doing their utmost best to teach the little ones useful lessons in life, regardless rain or shine!
Dear teachers, thank you for everything you guys have done for my daughter since day 1 she entered into the centre. Its nice to receive (almost daily) feedbacks on her progress, fears, tiny² milestones and also struggles in class. Its hard to have teachers who educates and cares like a mother to their children.
I would like to say Happy Teacher's day to all of the Teacher's at SKOOL4KIZ PRESCHOOL @ PUNGGOL WATERWAY BANKS. You all are such an amazing Teachers. To dearest Teacher S*****. Thank you for being such a professional and dedicated Teacher to A******. You have made a great impact on A******'s growth. No amount of thank you would make up for your selflessness.
Would like to thank Teacher C****, Teacher S*****, S* laoshi, G** Laoshi, and all the teachers and laoshis for the patience and guidance towards the children! I'm sure the children felt it as they always go to school excitedly! Thank you so much for the hard work and effort!!! We, as parents are very grateful and happy to see our child grow in such a vibrant and conducive environment! ❤️
A*** journey in the beginning was not a smooth one, she cried, throw tantrum, dislike school, however Teacher S***** managed to tackle her with her favorite things such as singing and dancing, from there onwards she went to school without crying.

Thank you Teacher S***** for keeping a lookout to Afia and the rest. She enjoyed her lesson with you.

To all Teacher's, thank you for the hardwork, sacrifices, preparing materials for the kids learning journey etc.
Thanks for always taking care of the kids and reassuring that all of them were doing okay. The amount of contributions to our kid's life is something that cannot be explained in words, we are more than grateful to you!
Thanks all teachers for your hard work. Technology will keep evolving but nothing can replace the power of a teacher's inspirational words.
I always hear of parents lamenting how difficult it was to send their crying child to school. I am glad that I do not have such an issue as P***** is always happy going to school.

Special thanks to the teachers in Skool4Kidz for making school fun and enjoyable. I am sure all of you made an impact and created wonderful memories in the childhood of every child who attended the school. Kudos to Skool4Kidz!
For Tcr Ms W**** and team for going the extra mile for my son D***, as he have eczema, they went the extra mile in taking good care of him and making sure he doesn't flare up in school. Really appreciate it!
Thank you so much Teacher T***** and Lap shi! L*** loves to go to school because of the environment you create.
Thank you to Teacher I** and T*** Lao Shi for being such fantastic teachers.
Stella learnt a lots of things and had fun with her friends at school.
I feel extremely grateful to have you two as my child's preschool teacher. Thanks so much for Teacher I** and T*** Lao Shi your hard work.
We would like to take this apportunity to thank you tr. C**** and S* Laoshi for the hardwork that making my child a star with all the learning and communications skills. You both are the shine to the future star.

Thank you for the hard work!
Teacher P***** S***** has been a very amazing teacher. As I watch A******r's progression and growth in school since the time she started teaching, A****** speaks alot about how dedicated and passionate of a person she is. I would like to thank her for all the hard work she has been doing and no amount of thanks would make up for how greatful I am to have an amazing teacher like Teacher P***** S*****.
Thanks S** Laoshi for encouraging my child to learn Chinese. With your guidance, I am very impressed that my son know how to read "san Zi Jing'. Thank you for being such a wonderful teacher.
Appreciate all your efforts in caring and educating Jerry all this while. Thank you for the patience and constant guidance!

Special thanks also to Ms F****, who has also been very patient to Jerry in his developments and of course not forgetting updating us on his progress in school which is very important.

Also thanks to Ms M*** for coming to the infant bay and playing with J****!
A very big heartfelt thank you to Teacher P***** for her guidance for the past two years. Under her care, my special needs son has learnt a lot – Recycling, Planets, proper handgrip and writing skills, phonics and etc. It not just academic skills, also social skills imparted and moral education taught to him. Teacher Pamela will work closely with parents and find ways to better support the children. Thank you for making such a big difference in X*** W**'s preschool life. If we have to do it over again, we will come to Skool4Kidz even earlier!
Truly appreciate of all the teachers who have been taking care of my son. Thank you all for the patience and hardwork in taking care of the children too. Keep up the good work and 辛苦了!
Teachers in PG class are very caring and patience when dealing with the kids. I feel secure and believes my child learning and growing under the shadow of good teachers.
I am so blessed to have you as my child's teacher. Everytime my sons are under your care, your centre I know they are safe with you. Thank you for being so trustworthy. Thank you for giving our kids much needed advice, shaping the future generation.