Our Little Giving Artists Pay Forward in support of National Day 2022
Following the success of our Little Giving Artists fund raising effort in 2021, the Skool4Kidz Preschoolers are at it again! In conjunction with National Day 2022, our children created more art pieces for sale to continue the support of worthy causes. This time, to benefit other children with developmental needs in our midst!
Little Giving Artists is a community outreach project by Skool4Kidz Preschoolers to pay forward. Supported by Skool4Kidz Corporate Social Responsibility arm, namely Skool4Kidz Care Fund, all proceeds will be donated via Giving.SG to support those who are in need. This outreach effort inculcates compassion and selflessness in our little ones while showcasing their artistic creativity and prowess. This year, our children will support other children with development difficulties in their inclusive early years' learning.
This Skool4Kidz Care Fund community outreach initiative is in commemoration of National Day 2022. We are indeed Stronger Together, Majulah!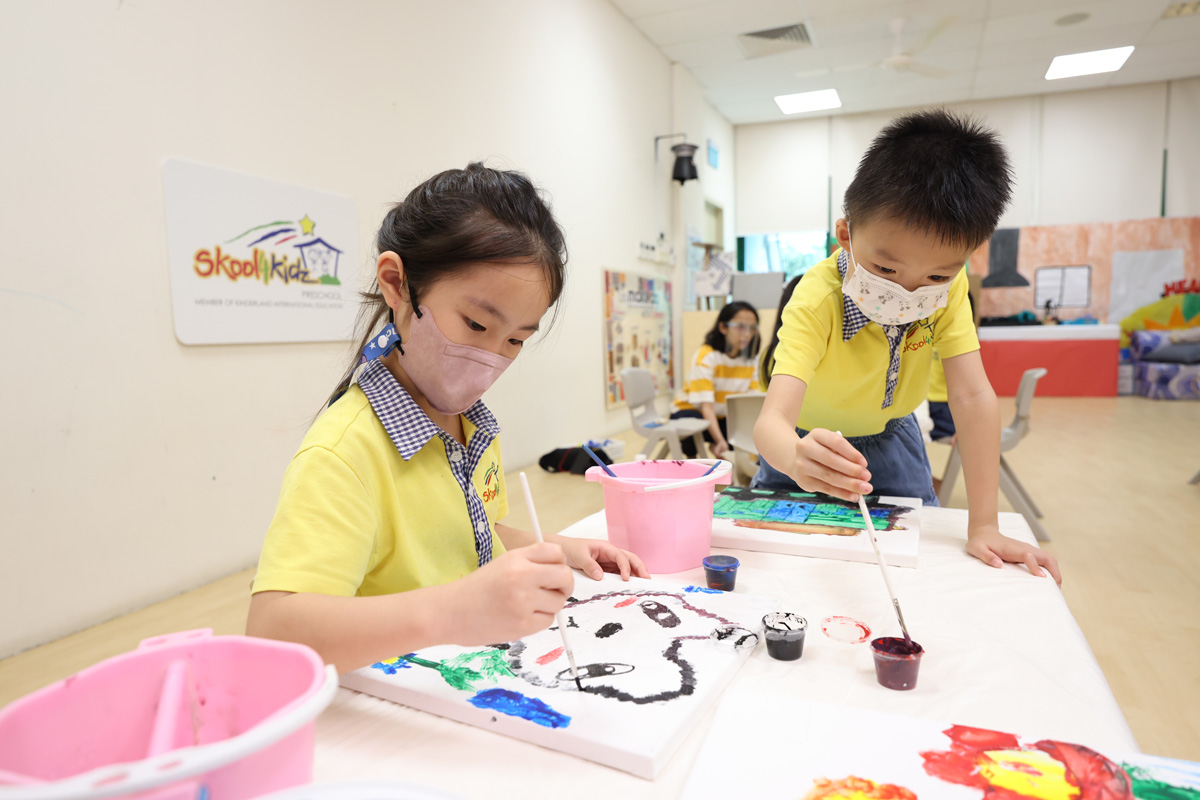 All proceeds from the art pieces hand-painted by our preschoolers will be matched dollar-for-dollar by the Skool4Kidz Care Fund and donated to AWWA's Kindle Garden (KG). KG is Singapore's first inclusive preschool for children of all abilities. The funds raised will go towards KG's purchase of indoor gym materials and equipment to support their children's gross motor development.
Our Kindergarten 1 and 2 children personally created close to 170 hand-painted art pieces with the theme of 'QR Code and I'. The theme expresses our children's experience with Technology Empowerment through visual art. Our In-Centre Art Enrichment programme specialist teachers from Crestar Learning Centre are on hand to guide our children to create the art pieces using various mediums, including acrylic paint on canvas.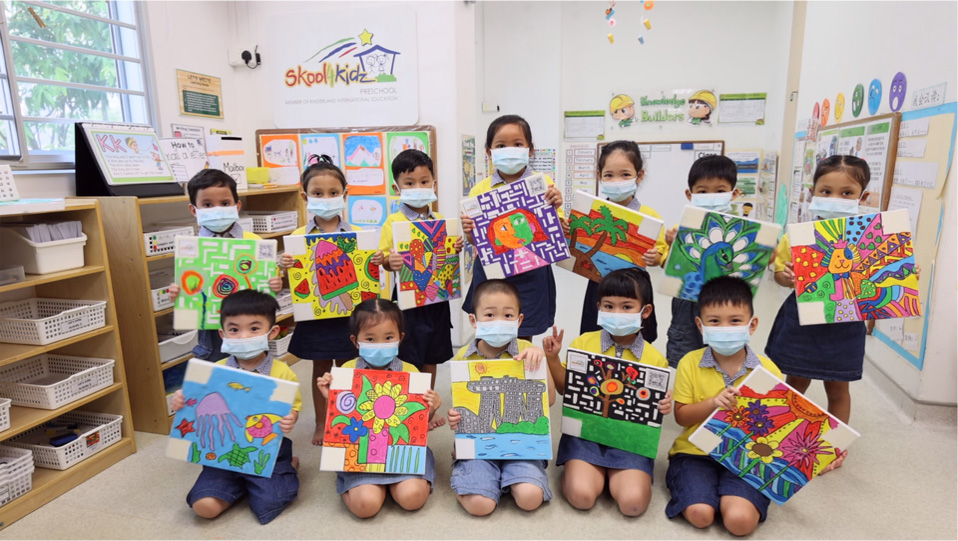 All the creations by our Little Giving Artists are showcased in Skool4Kidz Preschools' online art gallery from 24 June 2022. Donations at a minimum sum of $30 were collected through Giving.sg. For this sum, the donors can bring home an art piece selected from the Skool4Kidz Preschools' online art gallery and also receive a personalised message from our Little Giving Artists. The donation drive has ended in July 2022.
Every dollar raised from the donation will be matched dollar-for-dollar by the Skool4Kidz Care Fund in support of this meaningful campaign by our preschoolers. KG is the sole beneficiary of this fundraising outreach and 100% of the gross donation will benefit KG in support of their children with developmental needs.
*Donations are eligible for 250% personal income tax deduction, administered by giving.sg.
Thank you for the kind support, this community outreach initiative has ended.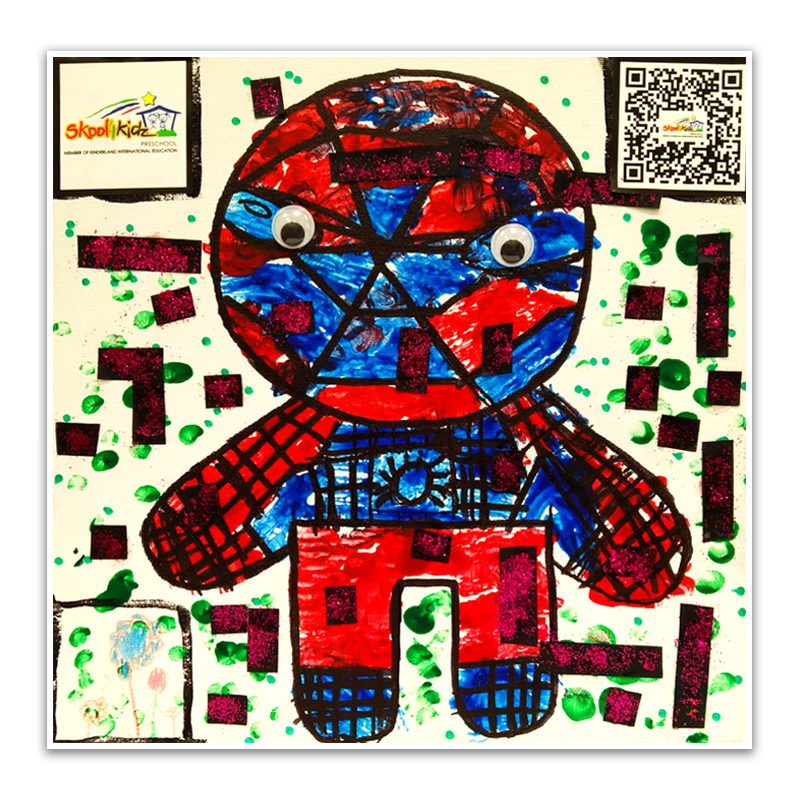 Little Artist: ALLAN
Level: Kindergarten
Centre: SKC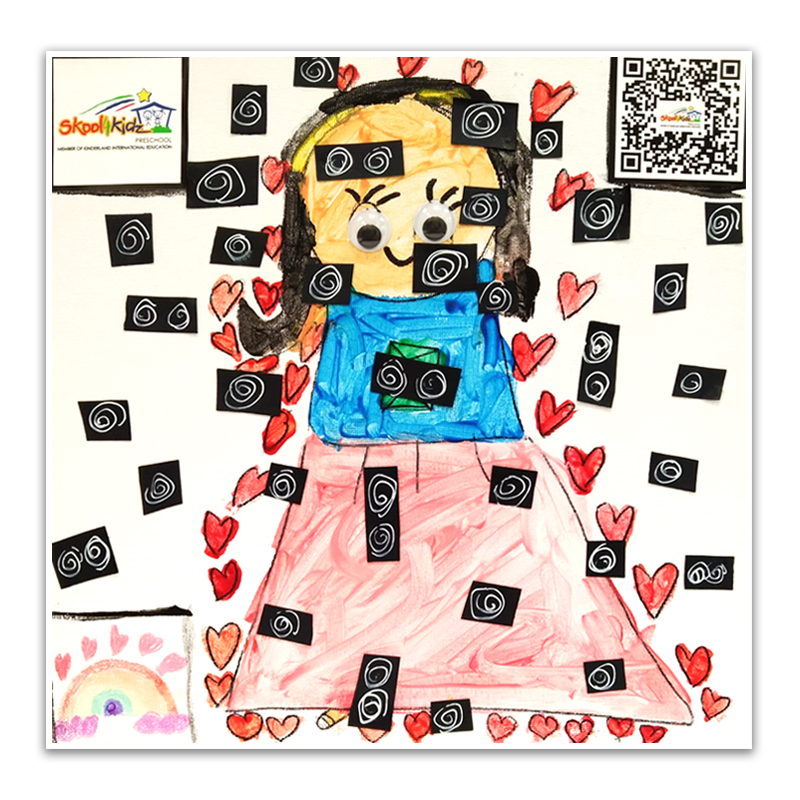 Little Artist: ALLISON
Level: Kindergarten
Centre: SKC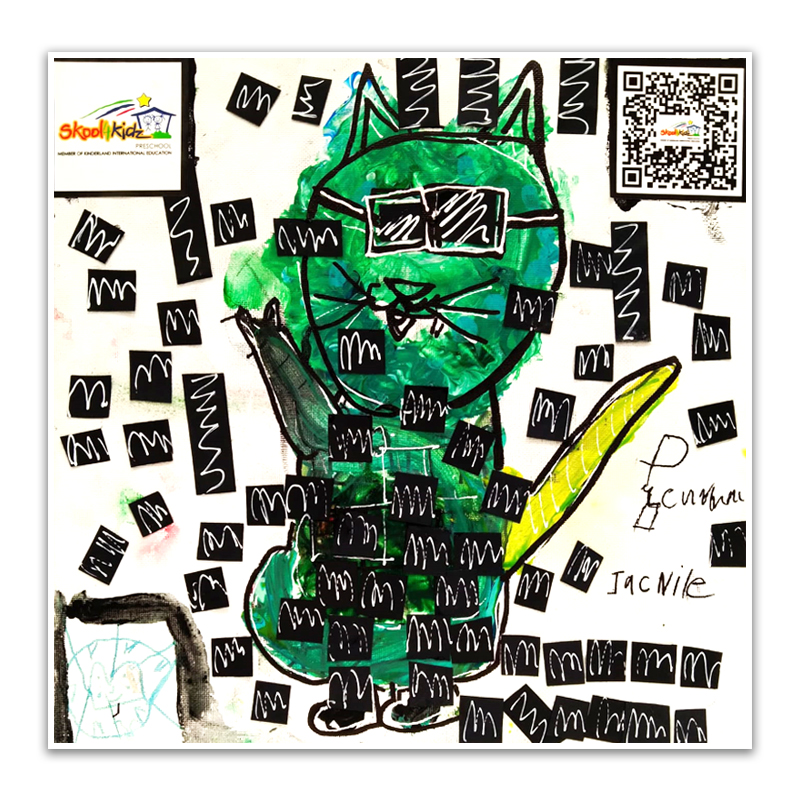 Little Artist: AN'NAAIL
Level: Kindergarten
Centre: SKC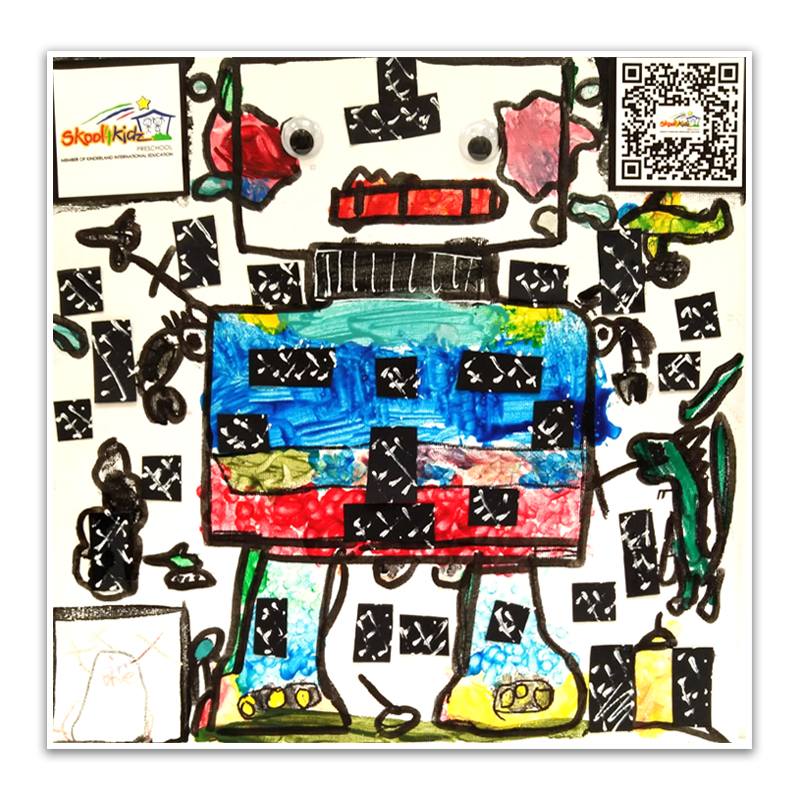 Little Artist: AYDEN
Level: Kindergarten
Centre: SKC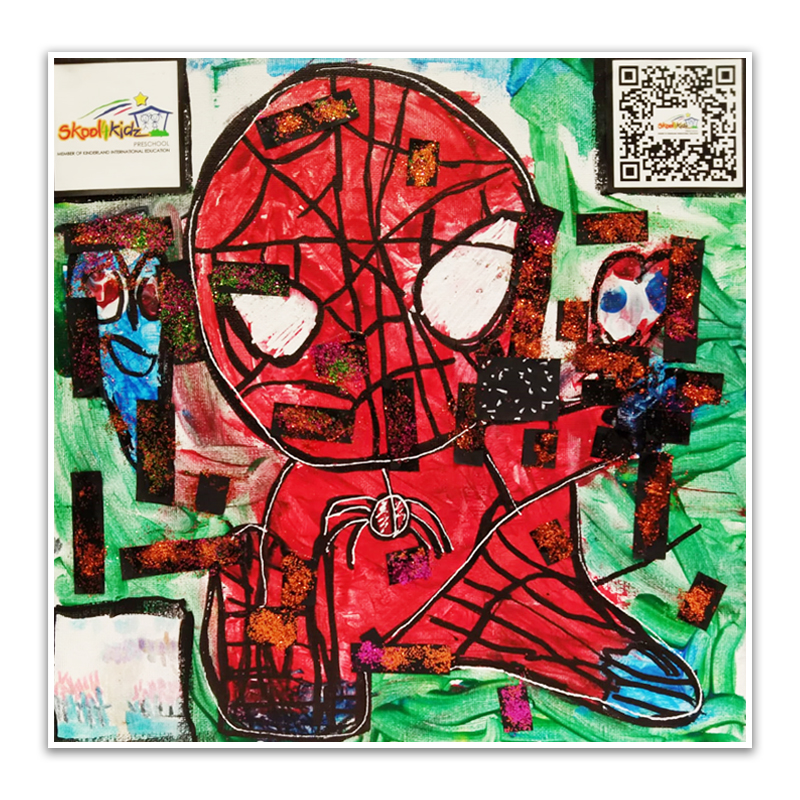 Little Artist: BOSCO
Level: Kindergarten
Centre: SKC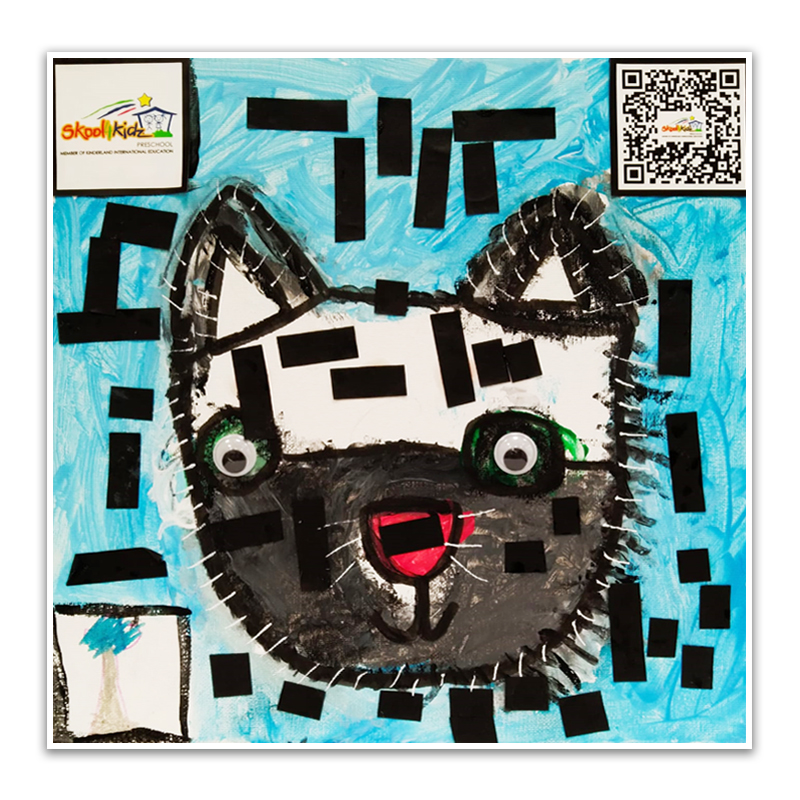 Little Artist: CAELYN
Level: Kindergarten
Centre: SKC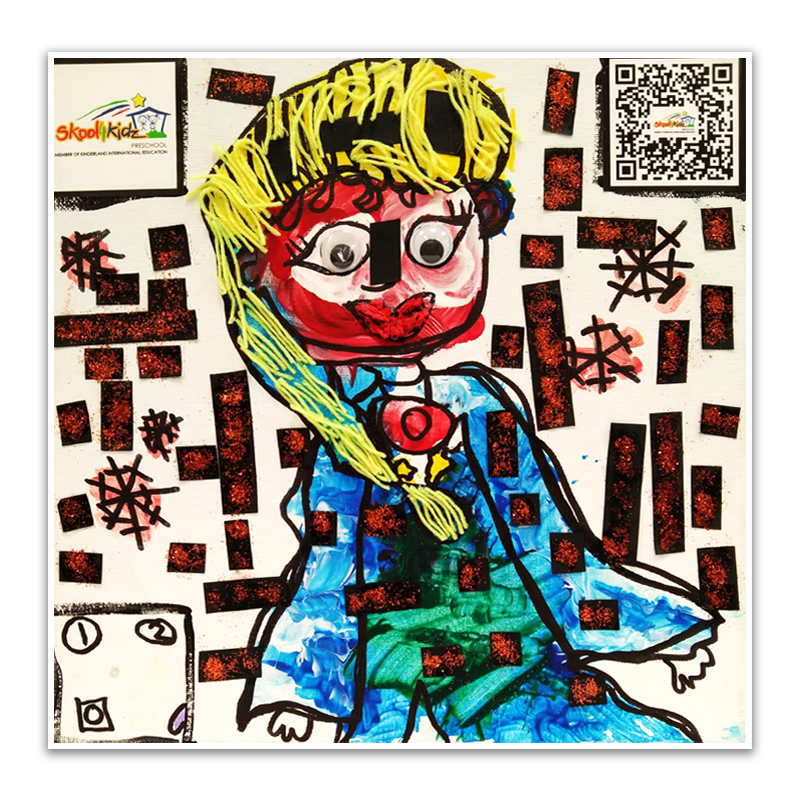 Little Artist: CAITLYNN
Level: Kindergarten
Centre: SKC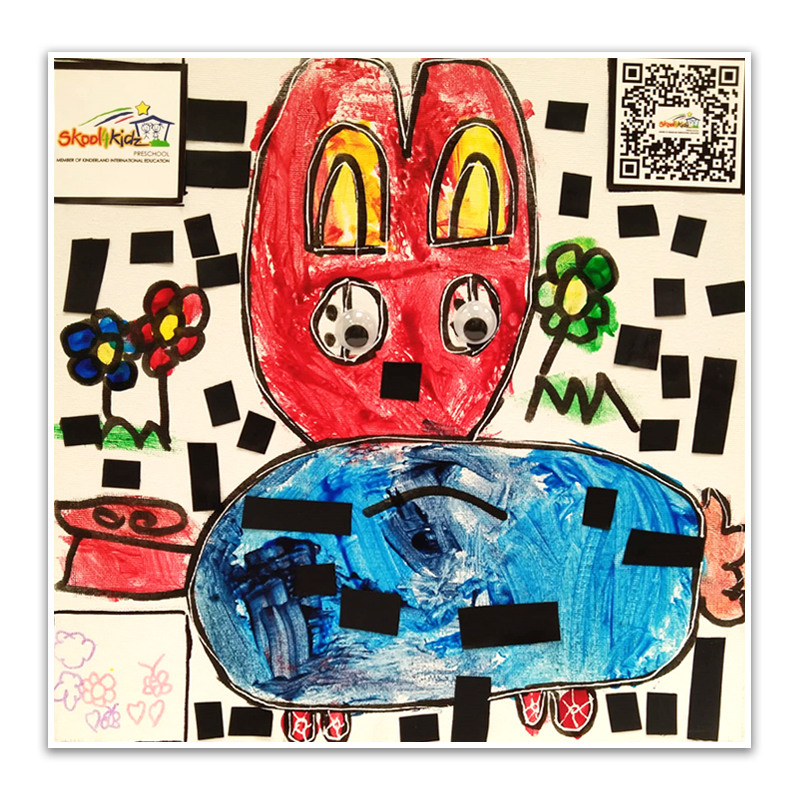 Little Artist: CARISA
Level: Kindergarten
Centre: SKC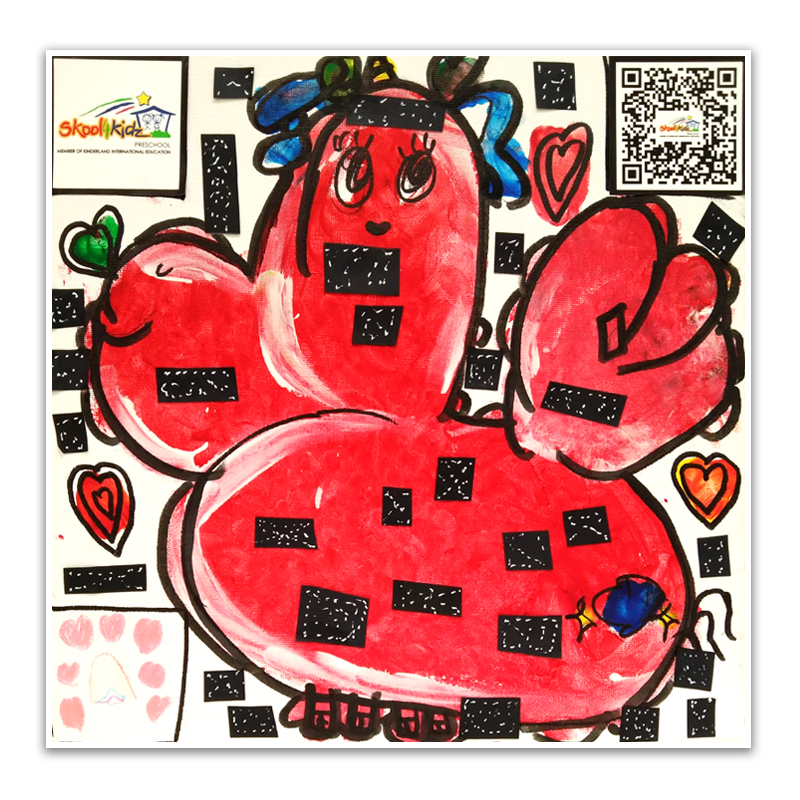 Little Artist: CARMEN
Level: Kindergarten
Centre: SKC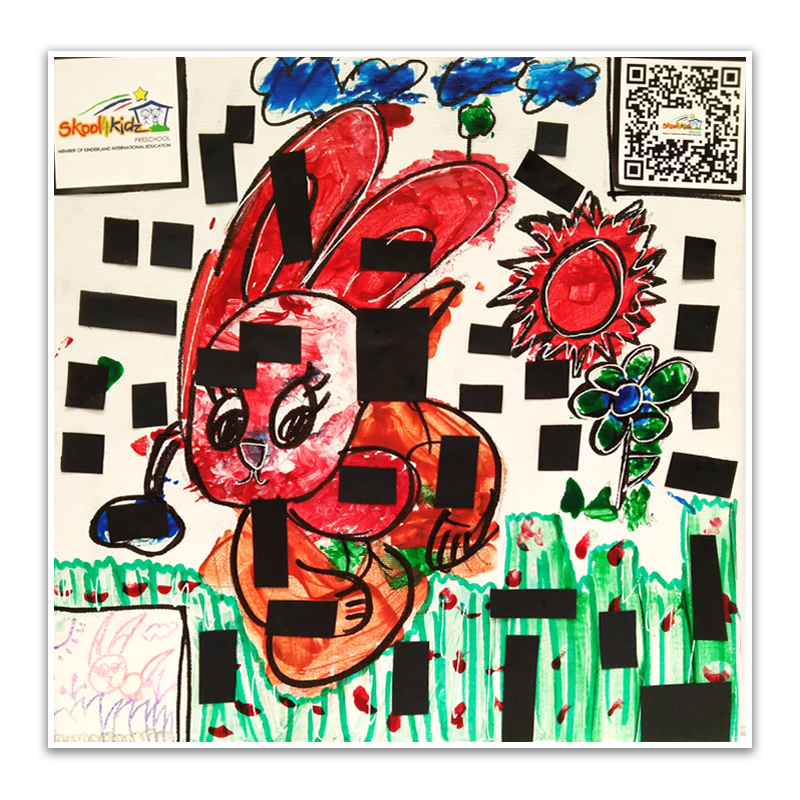 Little Artist: CARRIE
Level: Kindergarten
Centre: SKC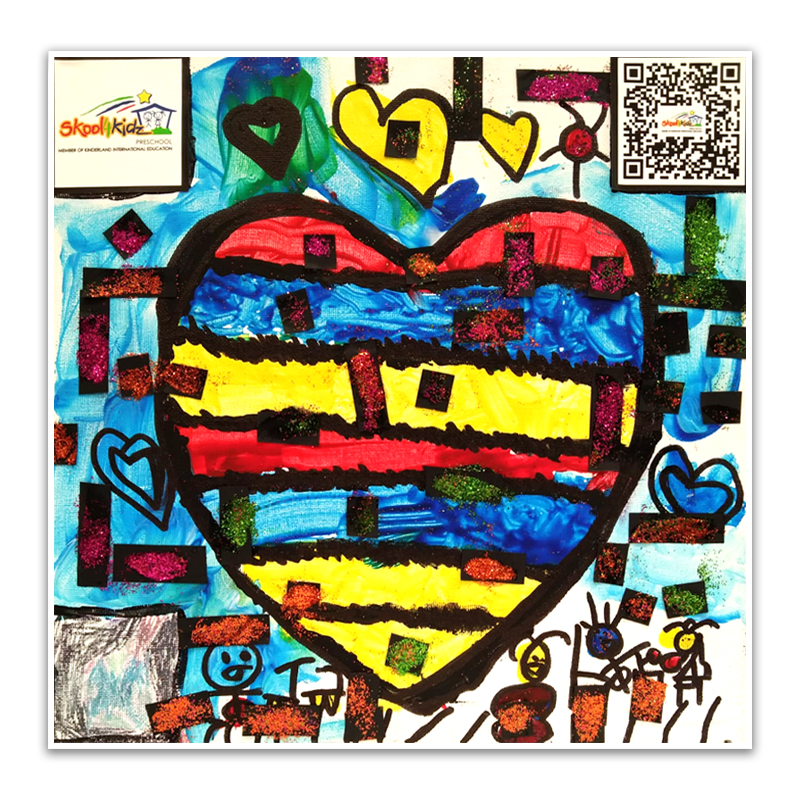 Little Artist: CHLOE
Level: Kindergarten
Centre: SKC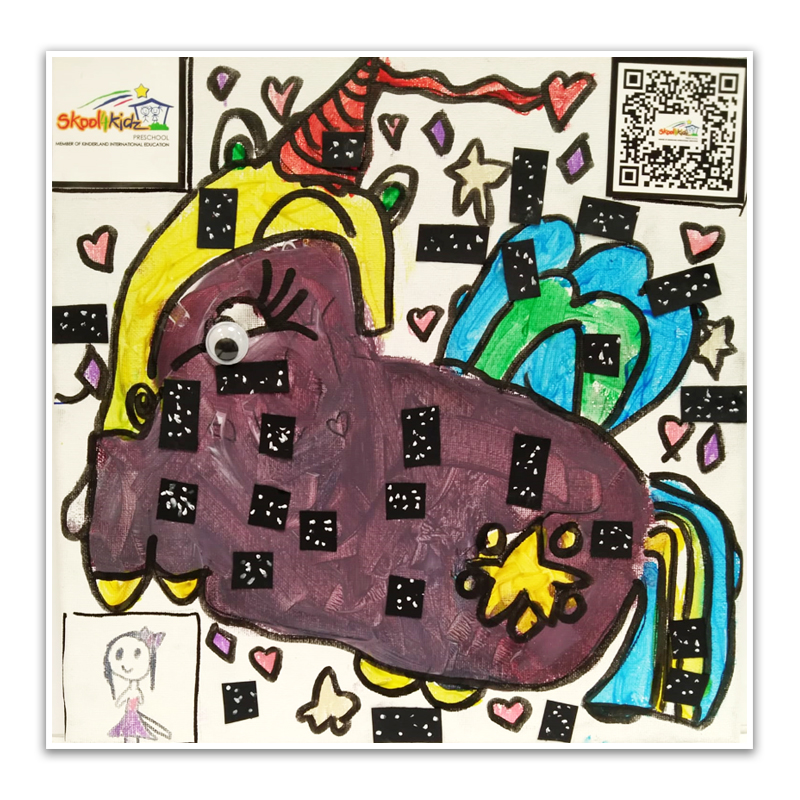 Little Artist: CLARA
Level: Kindergarten
Centre: SKC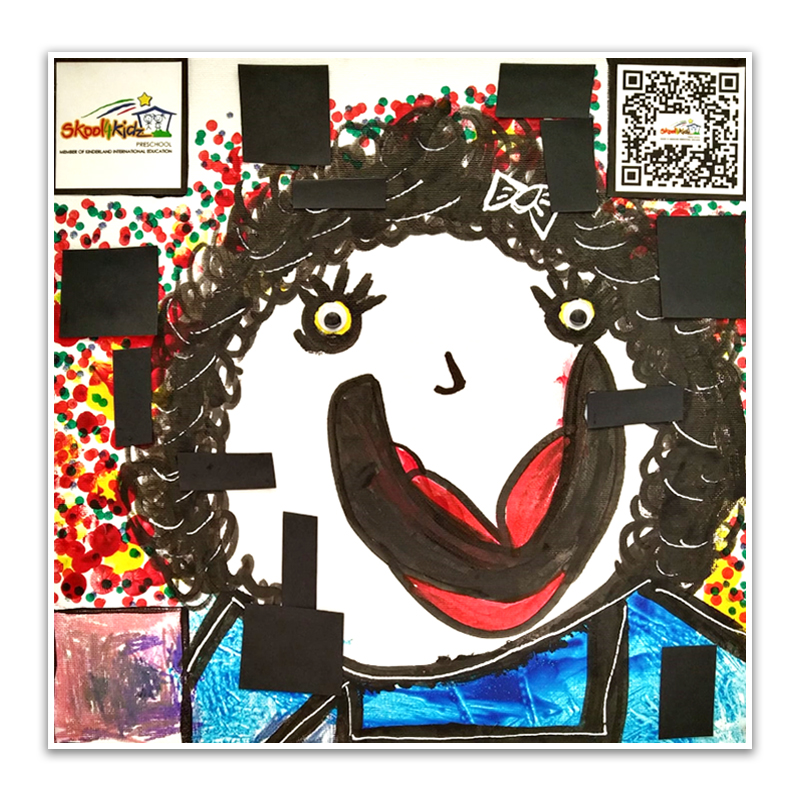 Little Artist: CLEMISE
Level: Kindergarten
Centre: SKC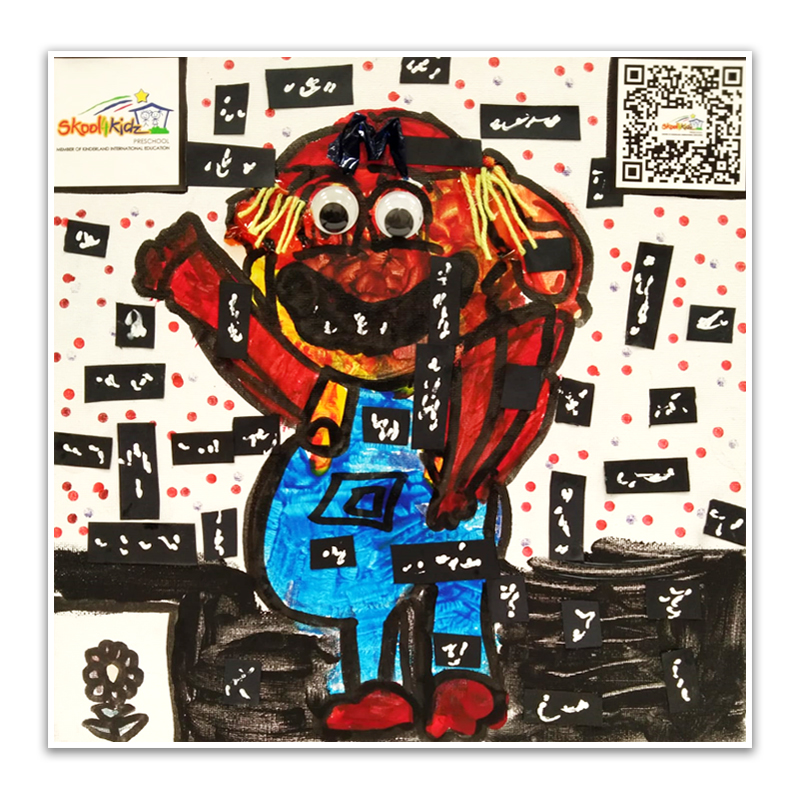 Little Artist: CYRENIUS
Level: Kindergarten
Centre: SKC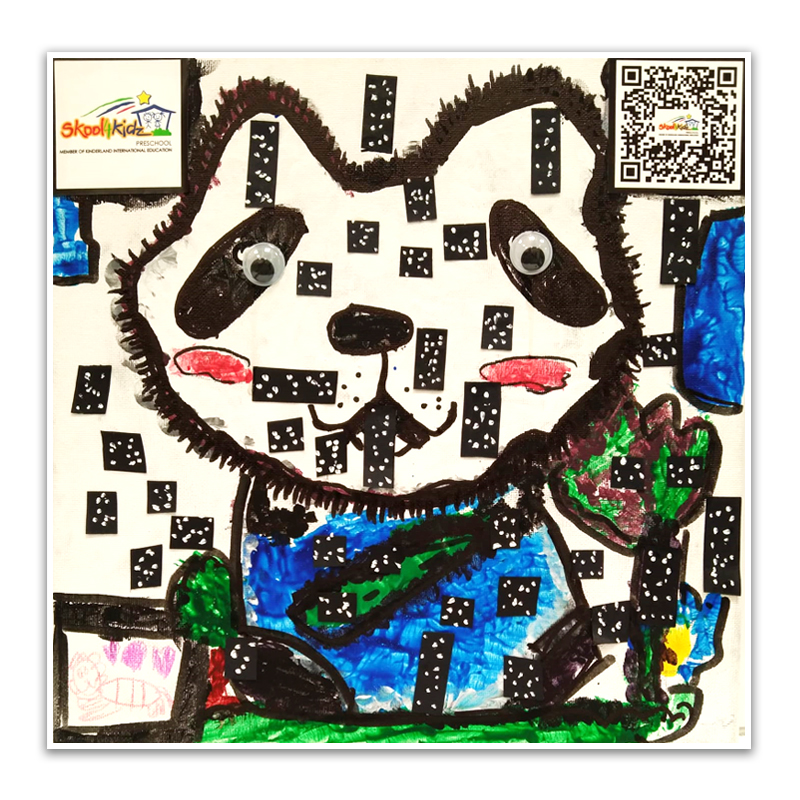 Little Artist: DANIELLE
Level: Kindergarten
Centre: SKC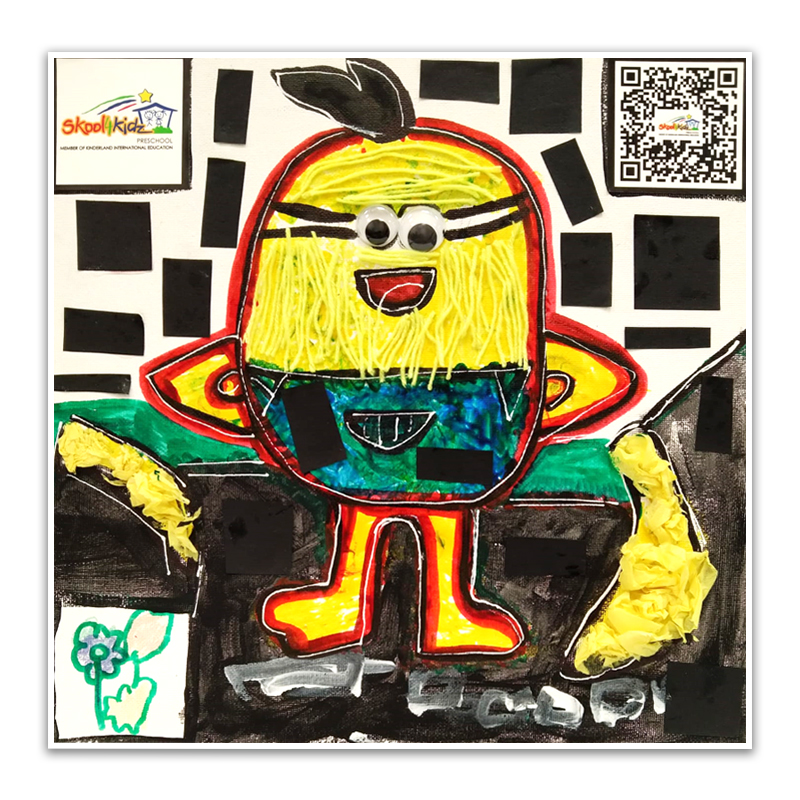 Little Artist: EDISON
Level: Kindergarten
Centre: SKC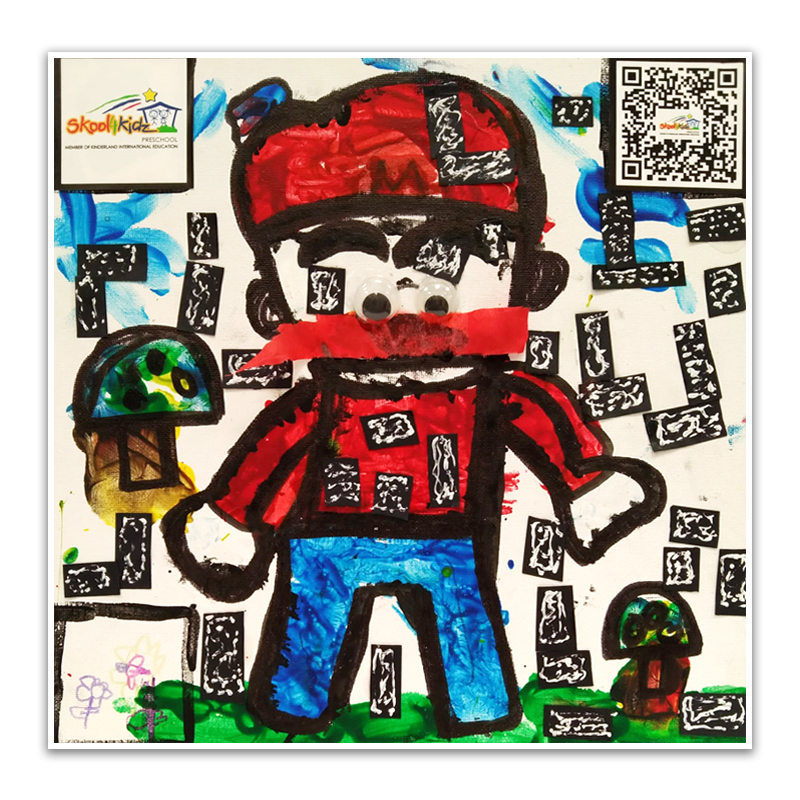 Little Artist: ELIJAH
Level: Kindergarten
Centre: SKC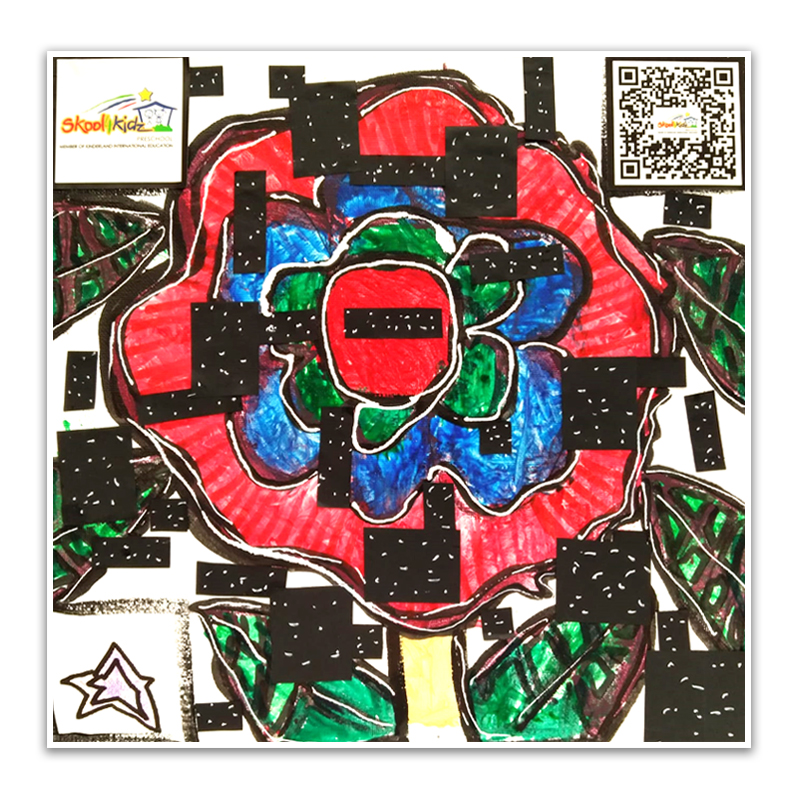 Little Artist: EMMA
Level: Kindergarten
Centre: SKC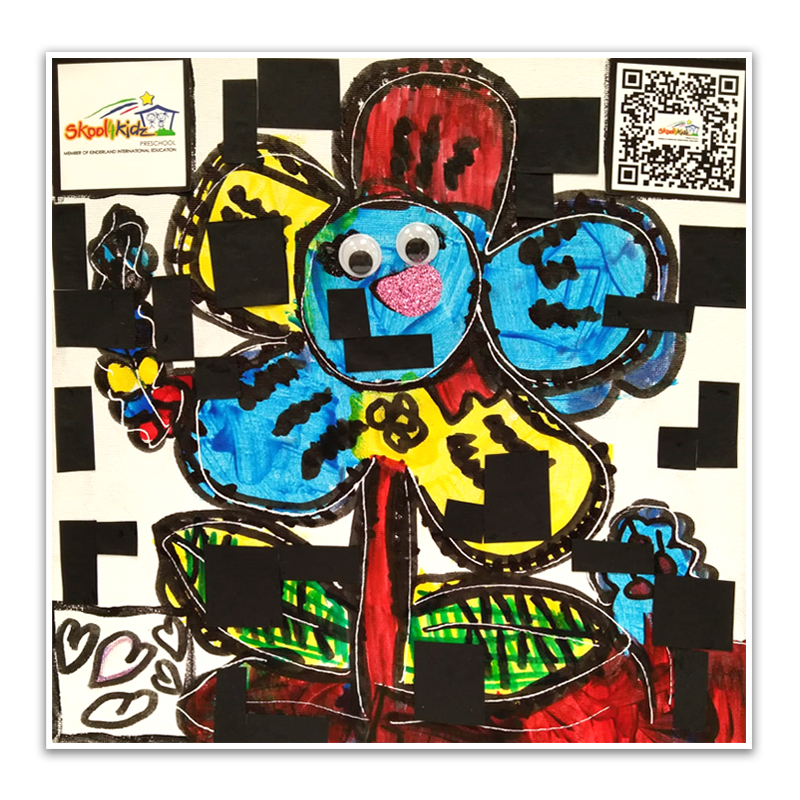 Little Artist: ERINA
Level: Kindergarten
Centre: SKC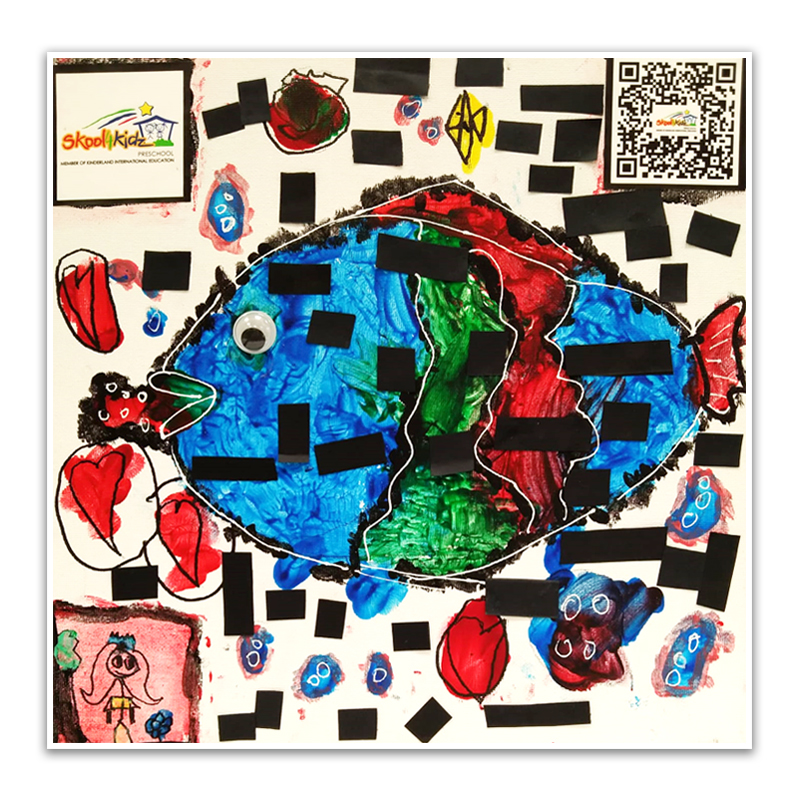 Little Artist: ESTELLA
Level: Kindergarten
Centre: SKC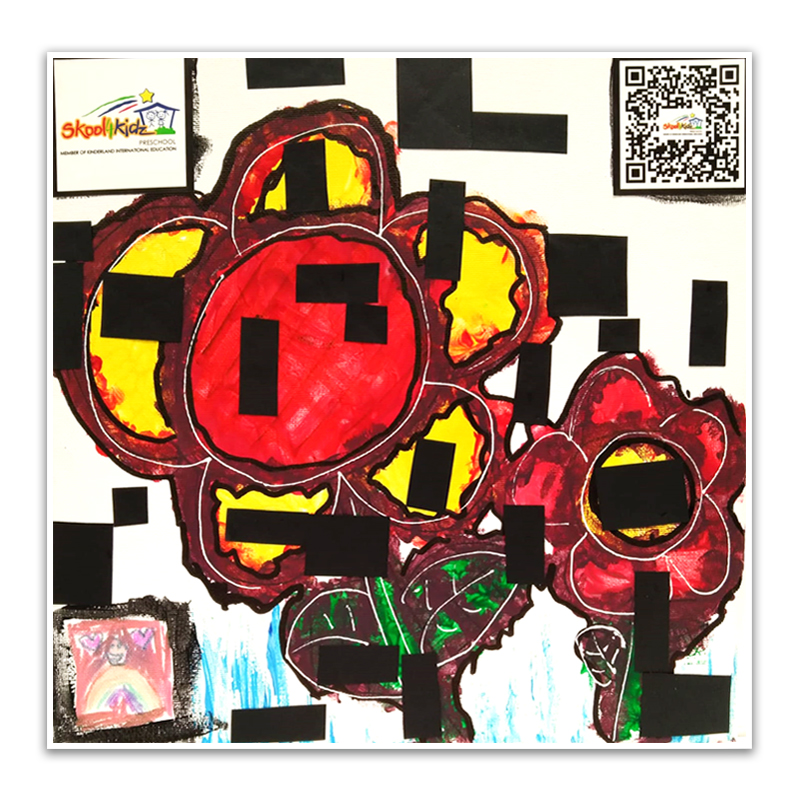 Little Artist: EVELLE
Level: Kindergarten
Centre: SKC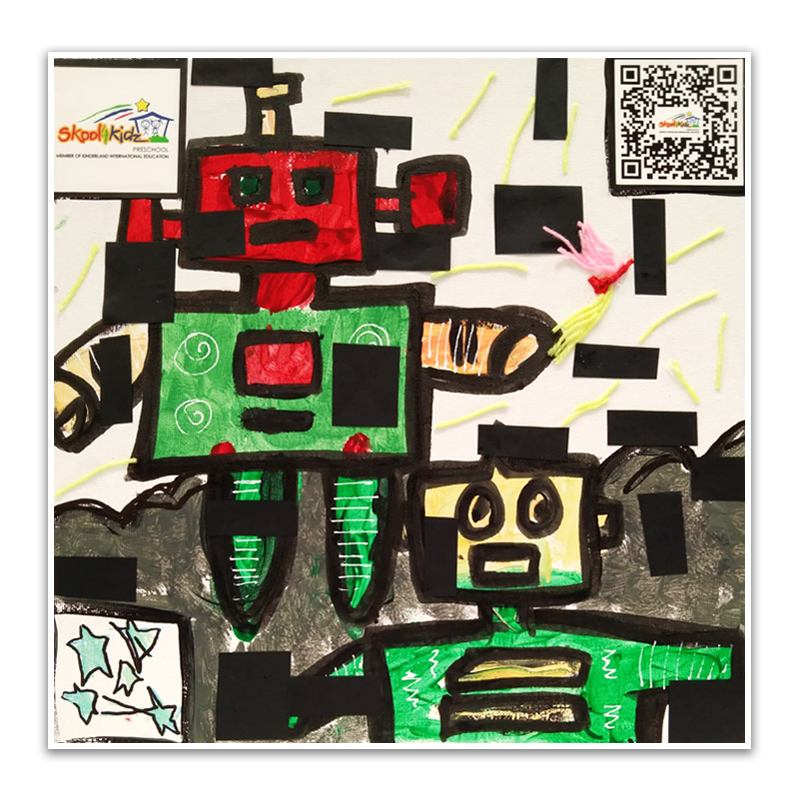 Little Artist: HANRUI
Level: Kindergarten
Centre: SKC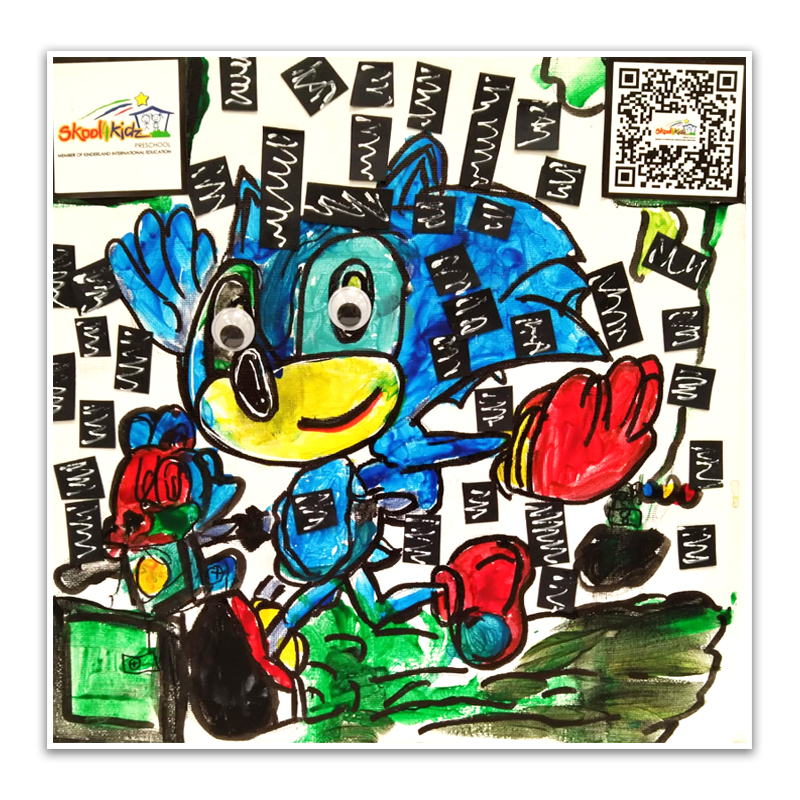 Little Artist: HARRY
Level: Kindergarten
Centre: SKC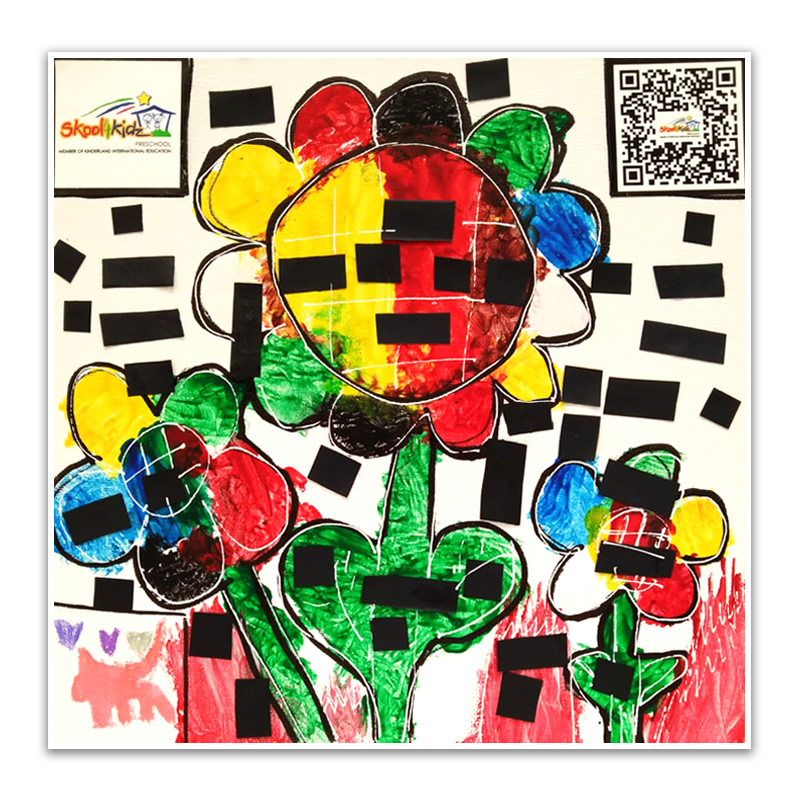 Little Artist: HAYFA
Level: Kindergarten
Centre: SKC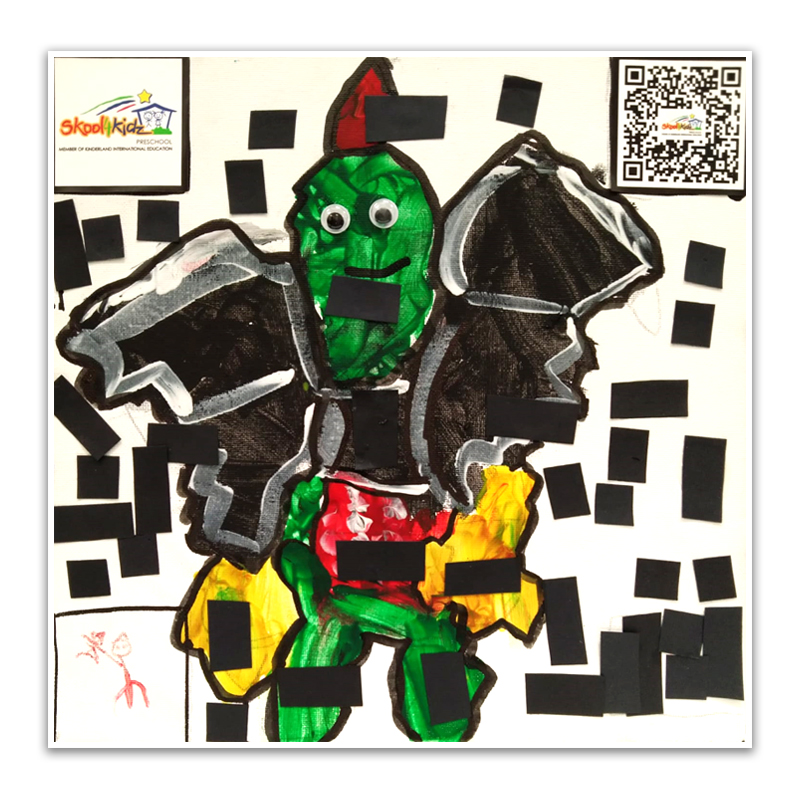 Little Artist: HUSAYN
Level: Kindergarten
Centre: SKC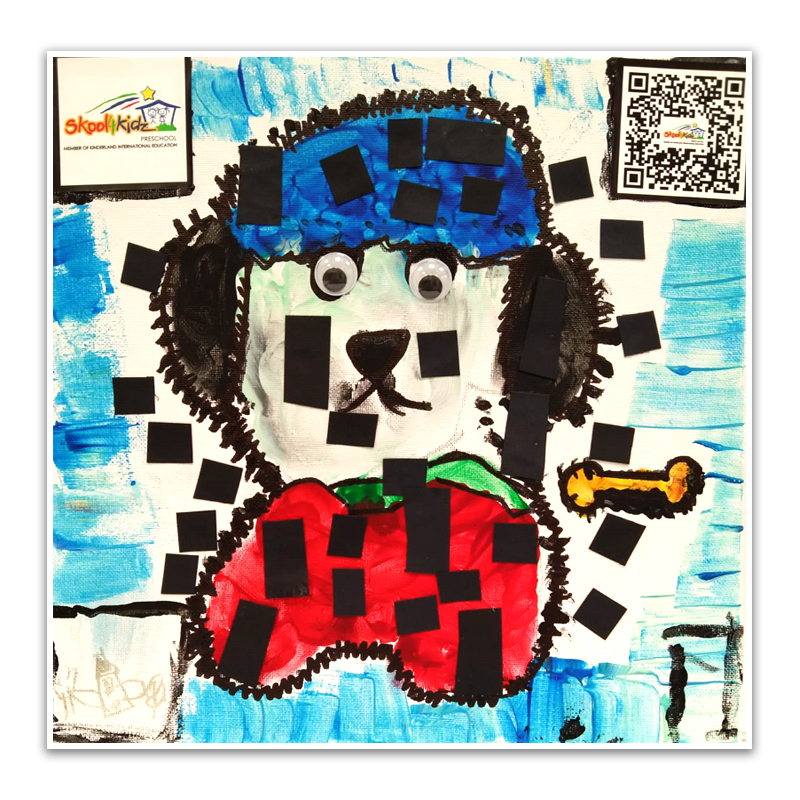 Little Artist: ISAAC
Level: Kindergarten
Centre: SKC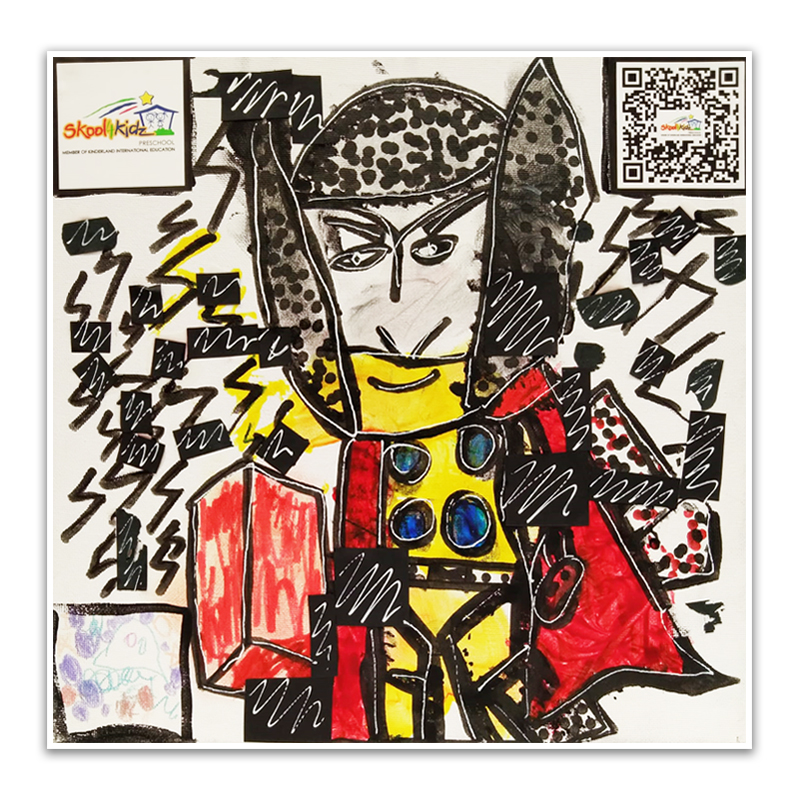 Little Artist: JACE
Level: Kindergarten
Centre: SKC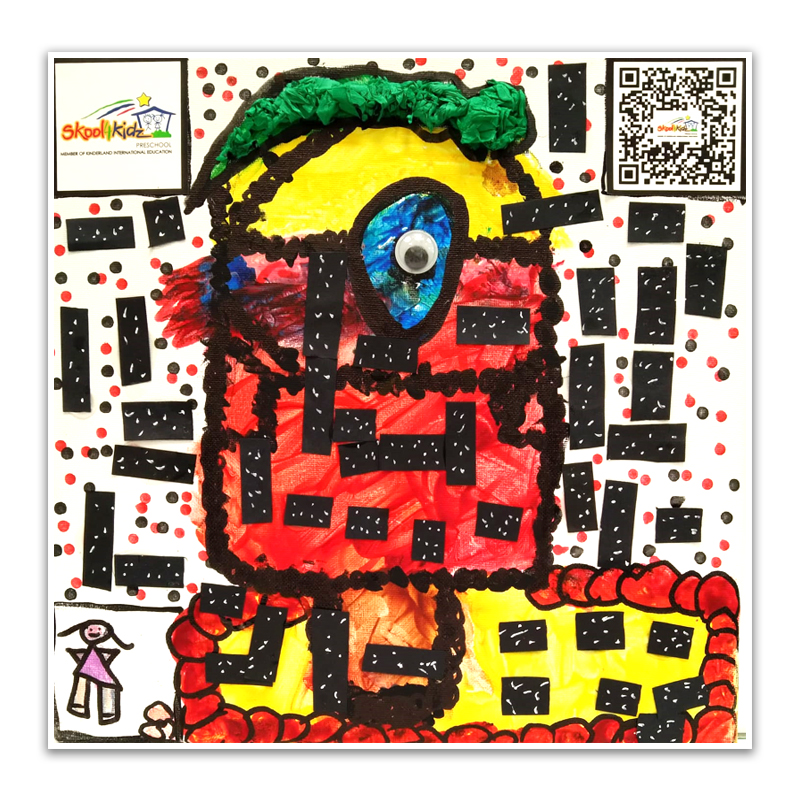 Little Artist: JAXA
Level: Kindergarten
Centre: SKC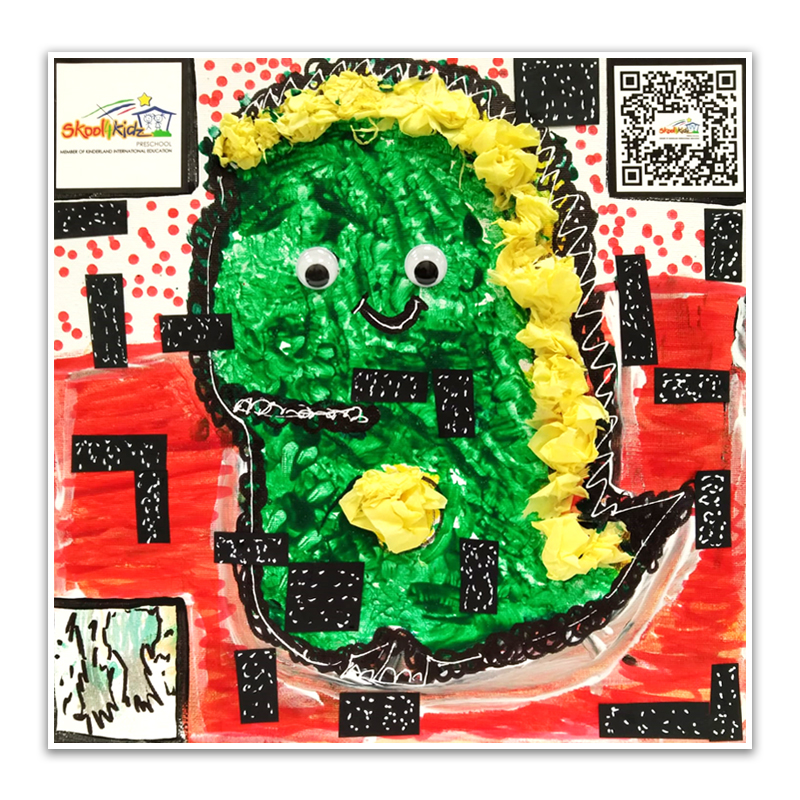 Little Artist: JERIEL
Level: Kindergarten
Centre: SKC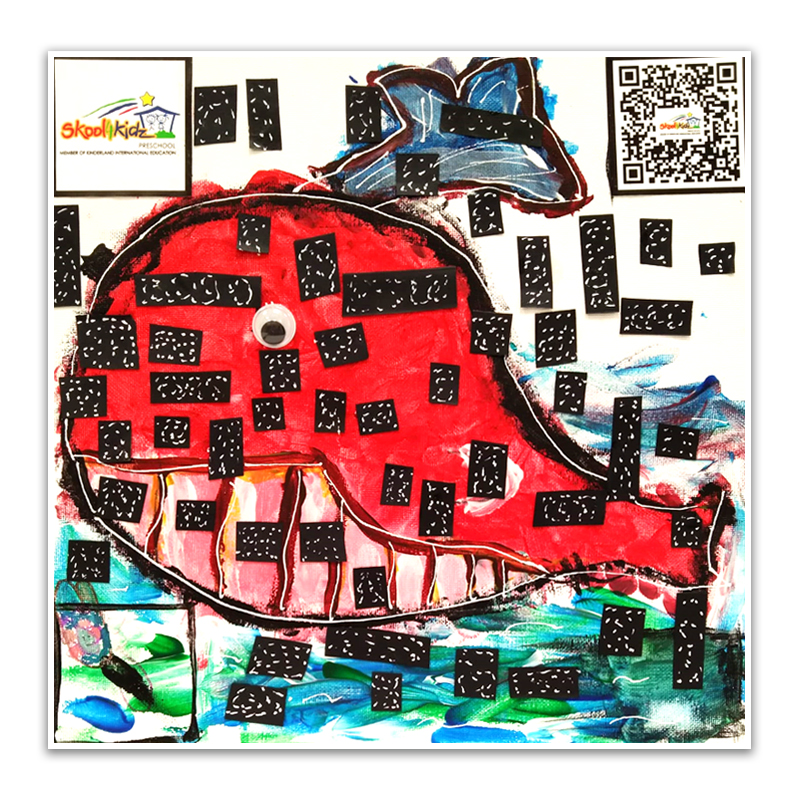 Little Artist: JIA XIN
Level: Kindergarten
Centre: SKC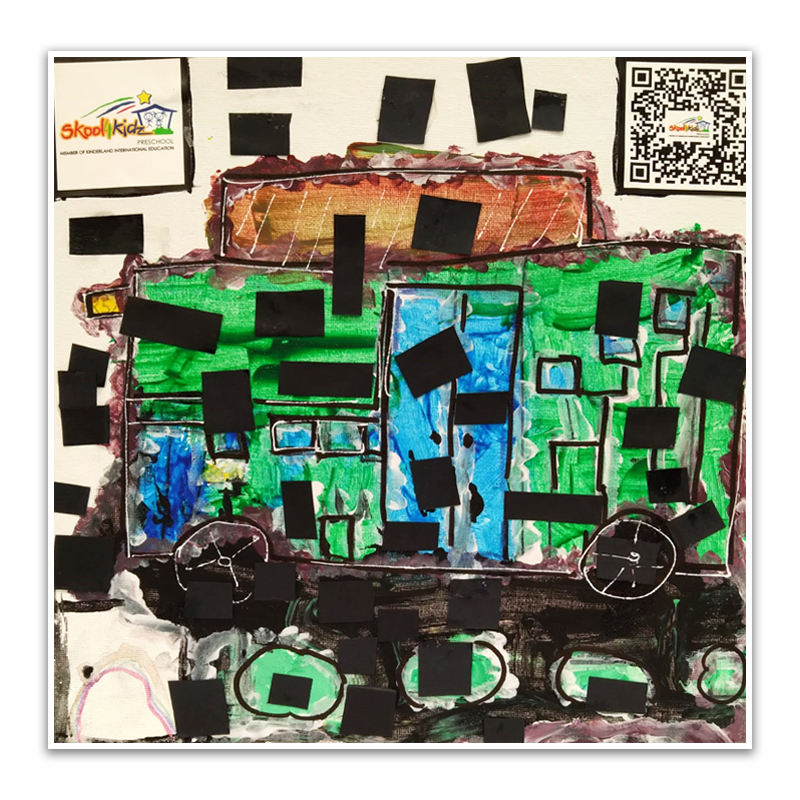 Little Artist: JOSH
Level: Kindergarten
Centre: SKC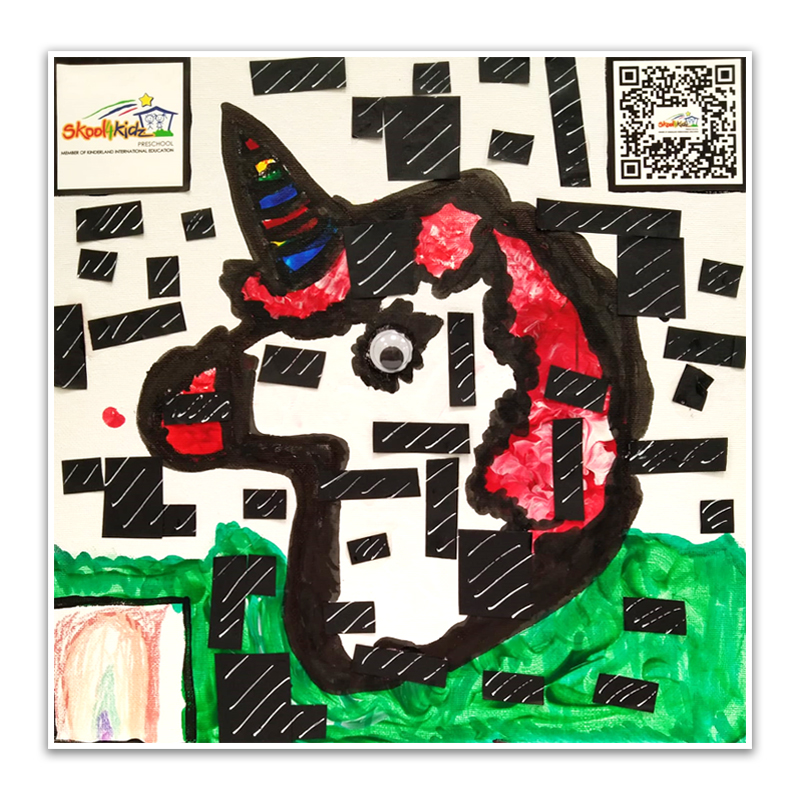 Little Artist: KAI ZE
Level: Kindergarten
Centre: SKC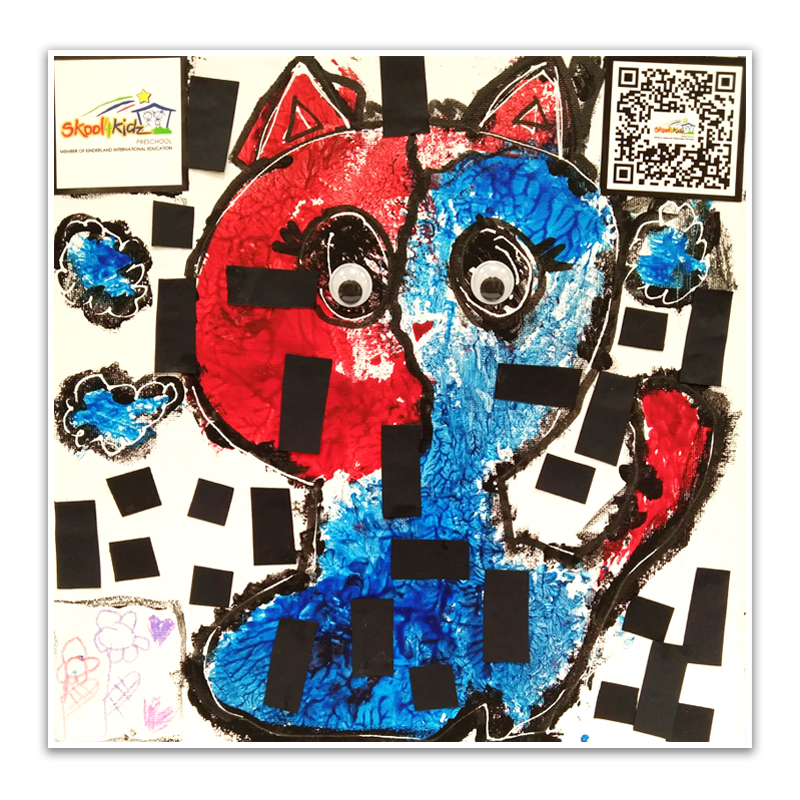 Little Artist: KAYLER
Level: Kindergarten
Centre: SKC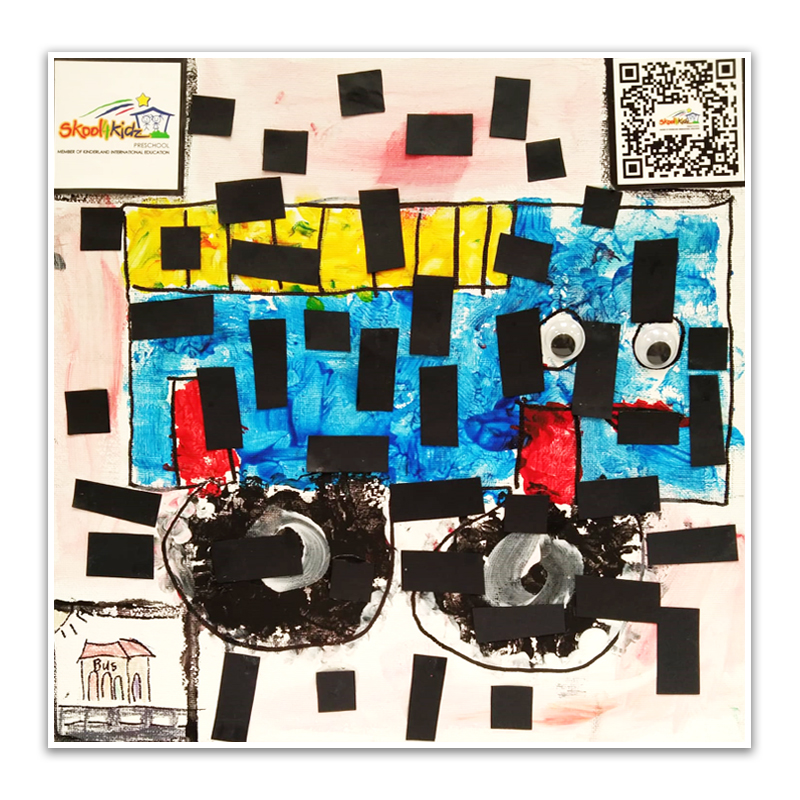 Little Artist: KEVIN
Level: Kindergarten
Centre: SKC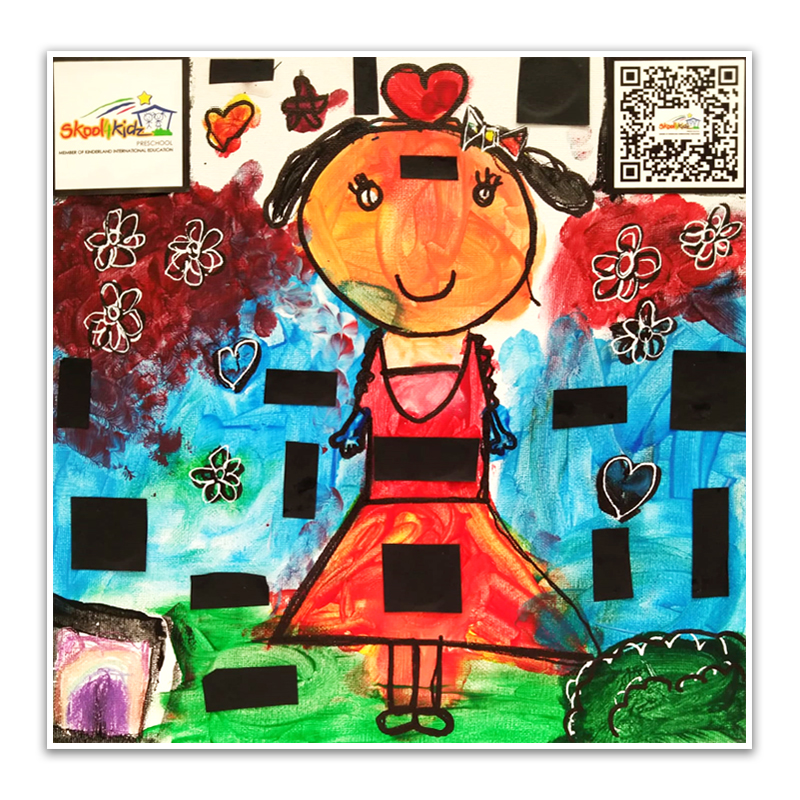 Little Artist: LE EN
Level: Kindergarten
Centre: SKC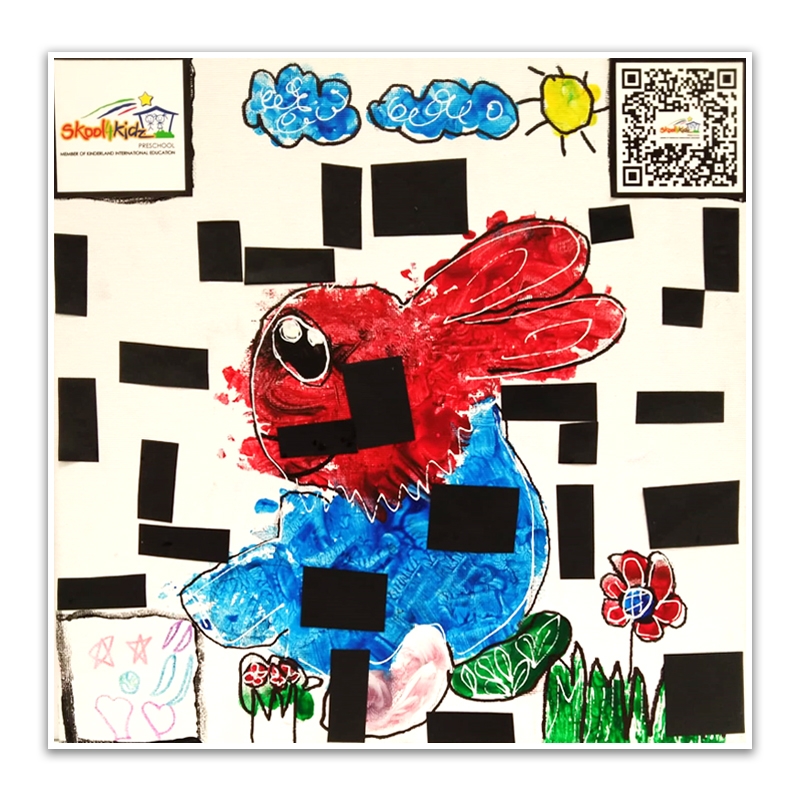 Little Artist: MARDHIYAH
Level: Kindergarten
Centre: SKC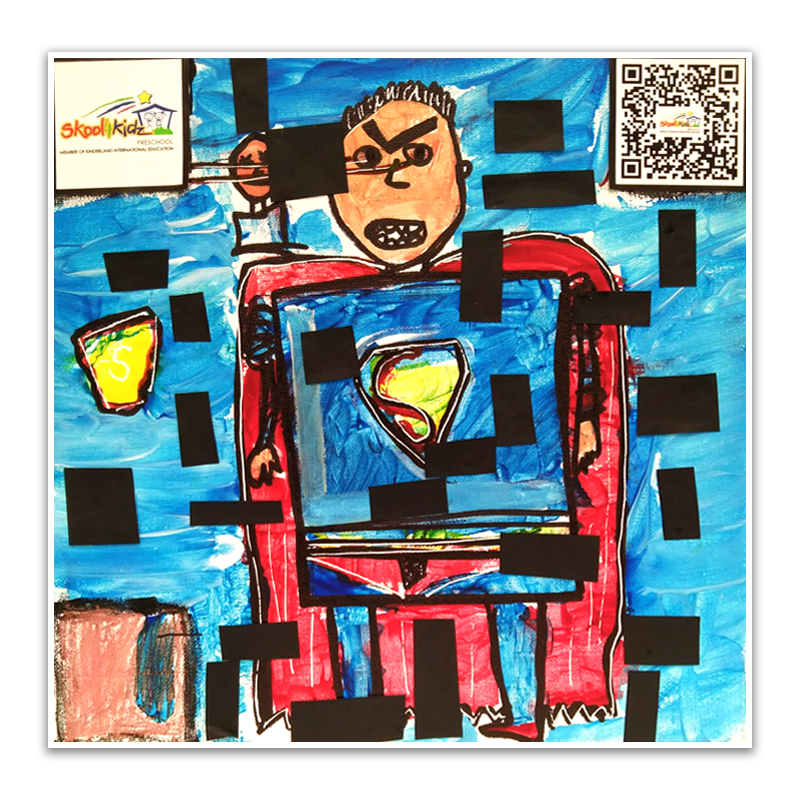 Little Artist: MAX
Level: Kindergarten
Centre: SKC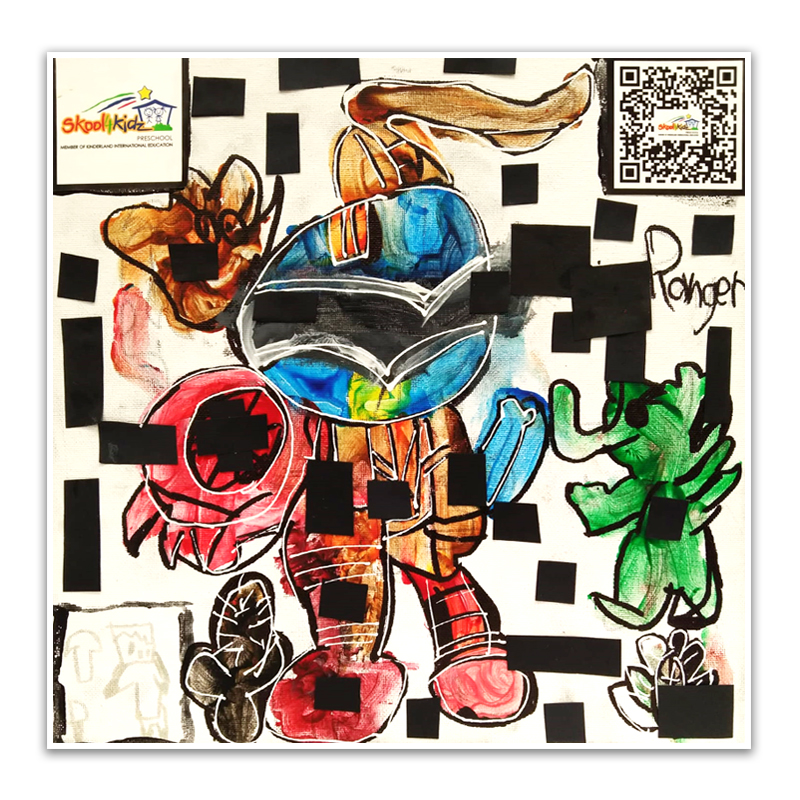 Little Artist: MIKA
Level: Kindergarten
Centre: SKC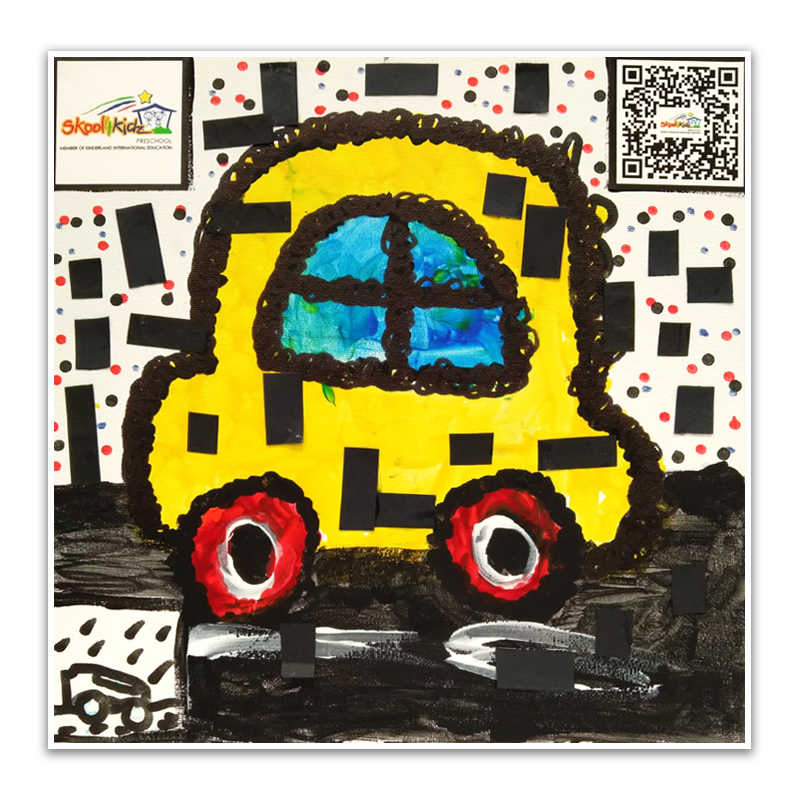 Little Artist: MIRZA
Level: Kindergarten
Centre: SKC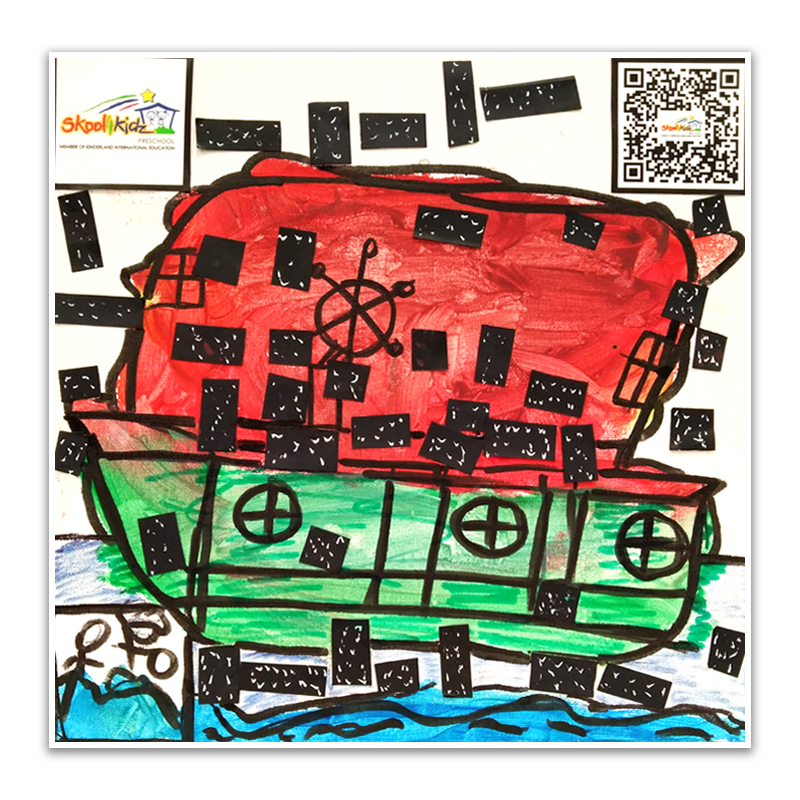 Little Artist: NAAIF
Level: Kindergarten
Centre: SKC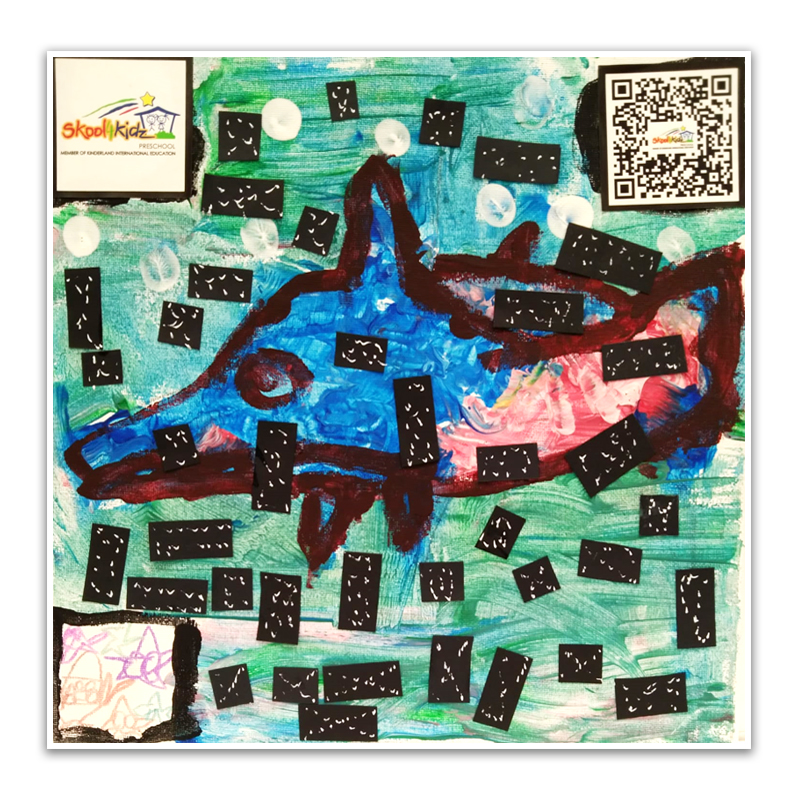 Little Artist: NATHANIEL
Level: Kindergarten
Centre: SKC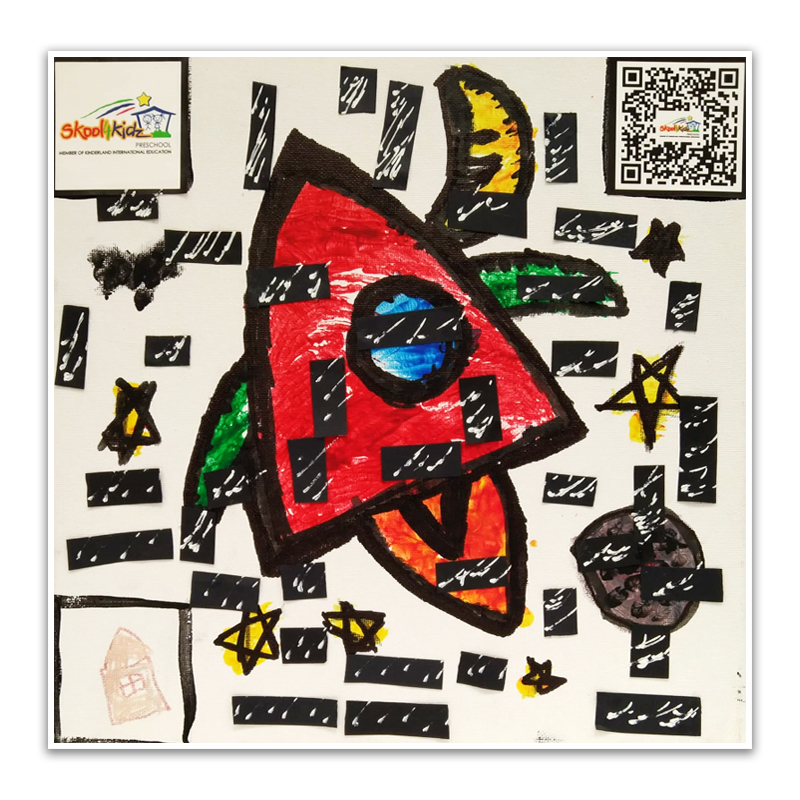 Little Artist: RYAN
Level: Kindergarten
Centre: SKC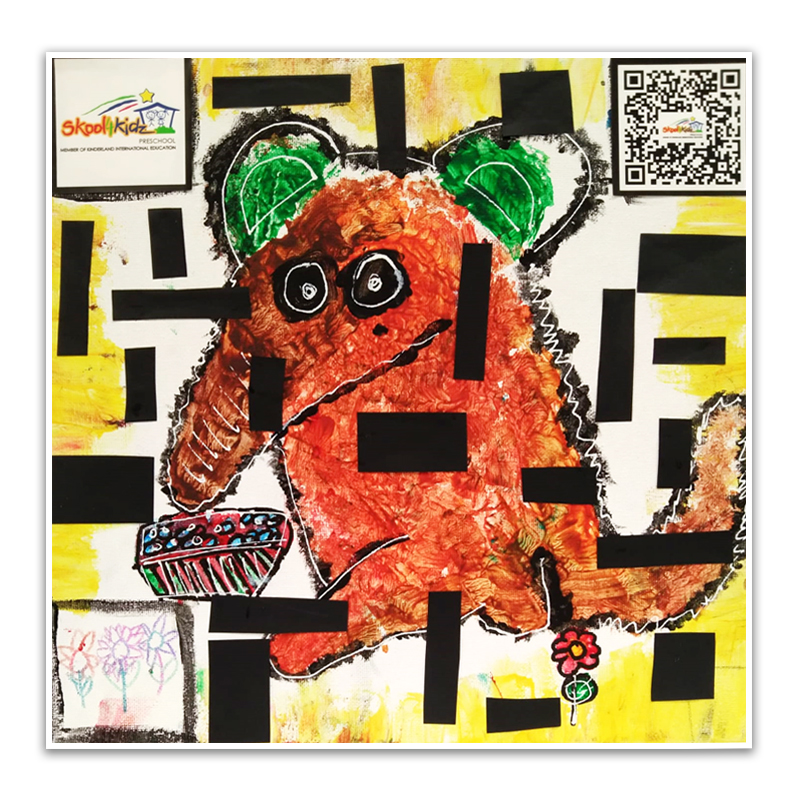 Little Artist: SAFIYYAH
Level: Kindergarten
Centre: SKC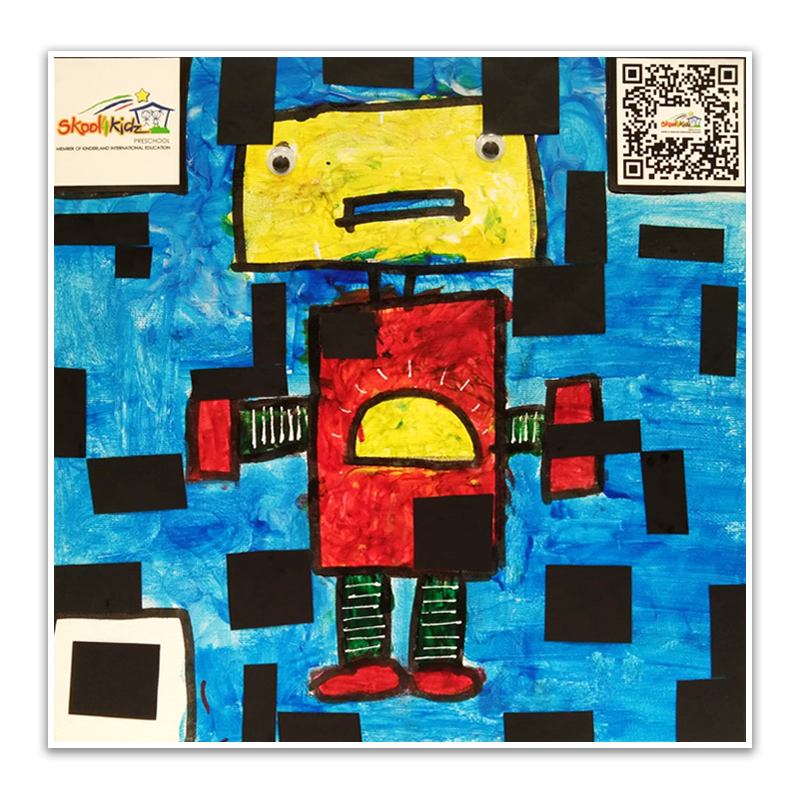 Little Artist: SHAUN
Level: Kindergarten
Centre: SKC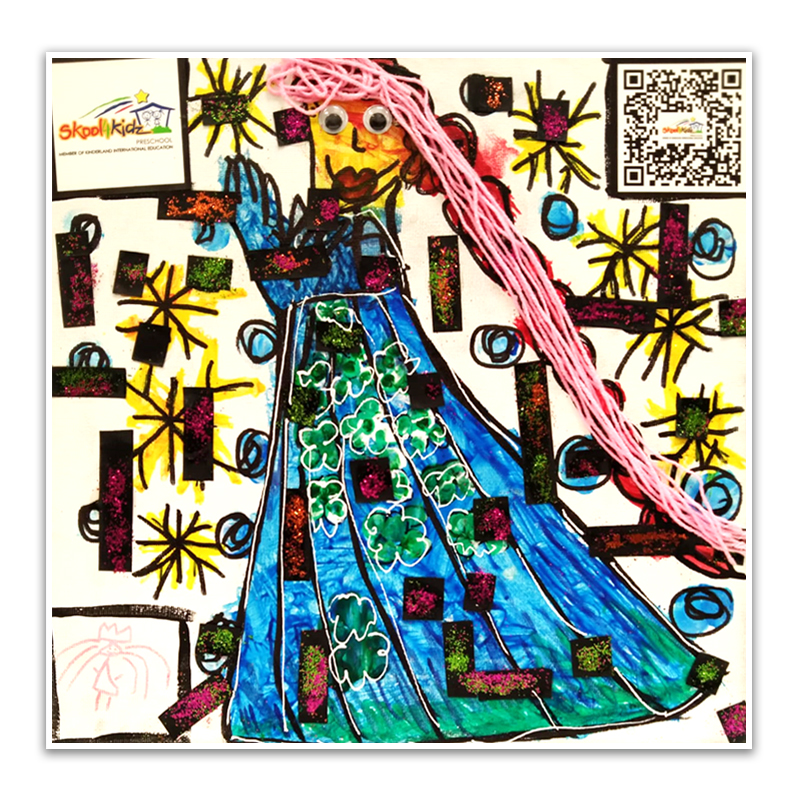 Little Artist: SOPHIE
Level: Kindergarten
Centre: SKC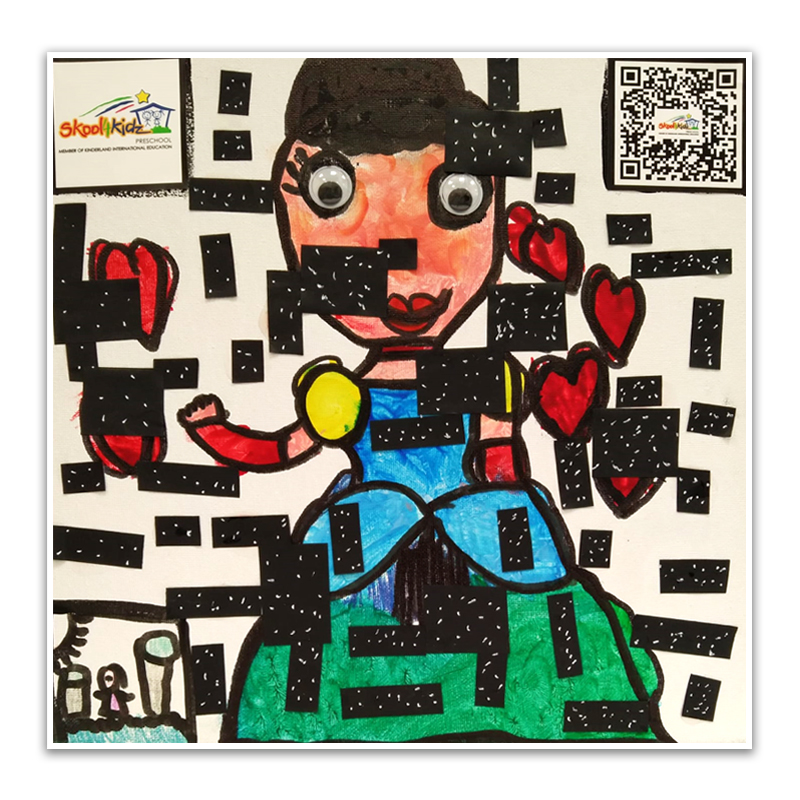 Little Artist: SOPHIE
Level: Kindergarten
Centre: SKC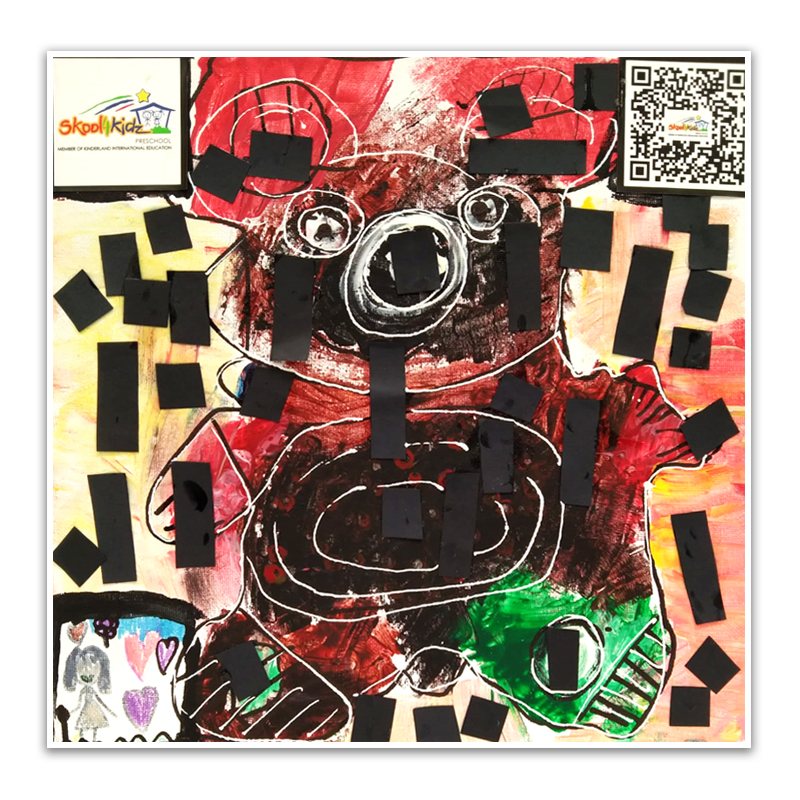 Little Artist: TESSA
Level: Kindergarten
Centre: SKC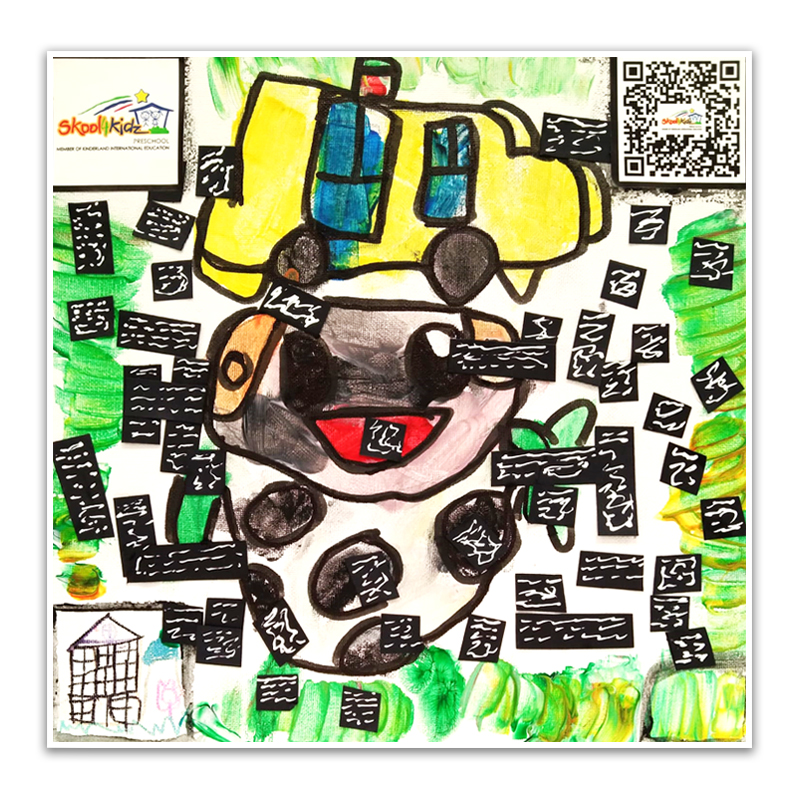 Little Artist: TRISTAN
Level: Kindergarten
Centre: SKC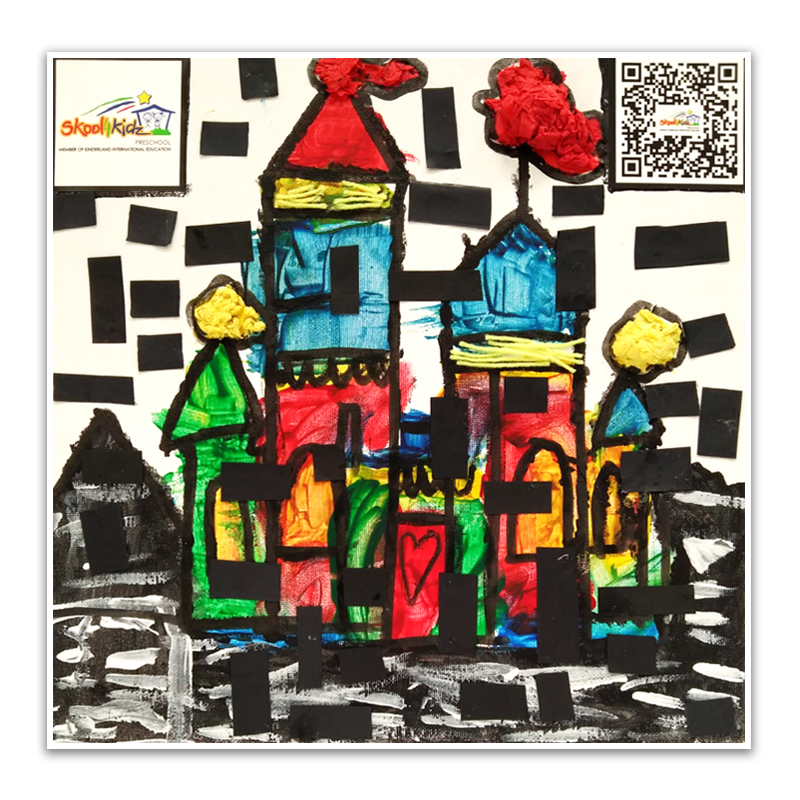 Little Artist: XIAO FANG
Level: Kindergarten
Centre: SKC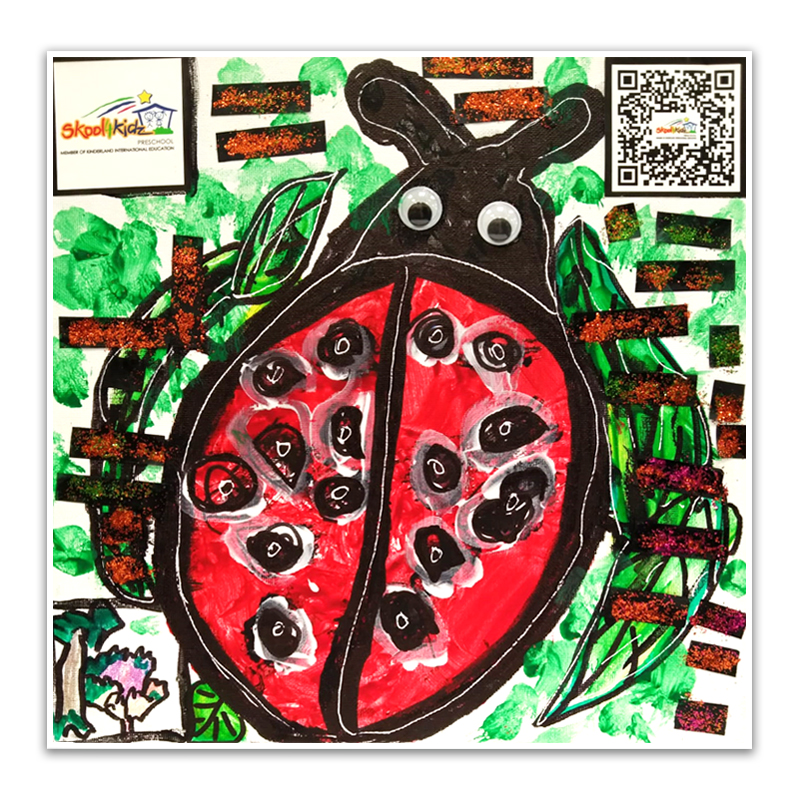 Little Artist: YOUHAN
Level: Kindergarten
Centre: SKC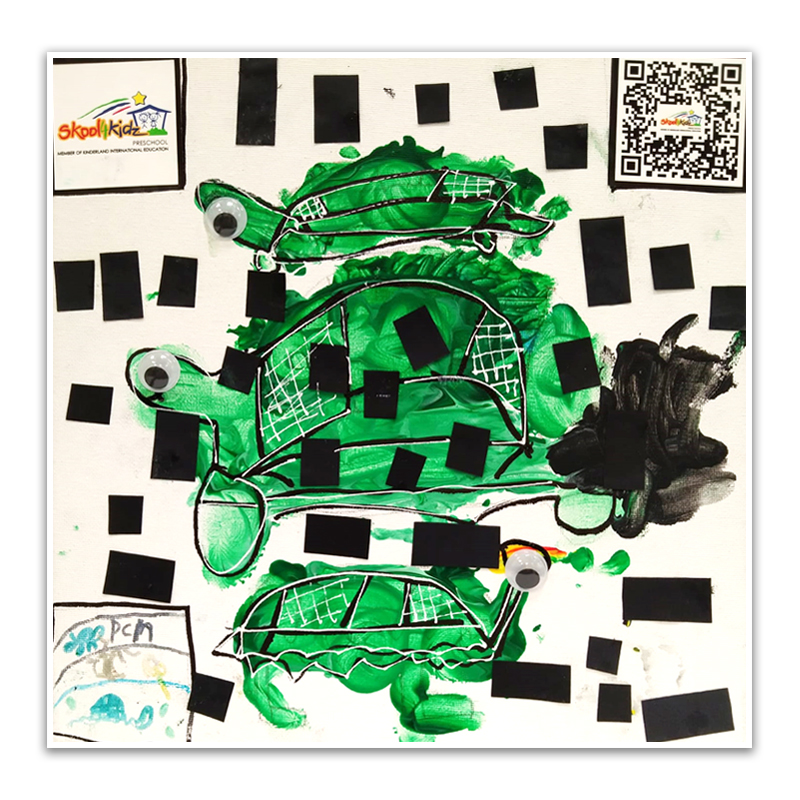 Little Artist: ZACHARY
Level: Kindergarten
Centre: SKC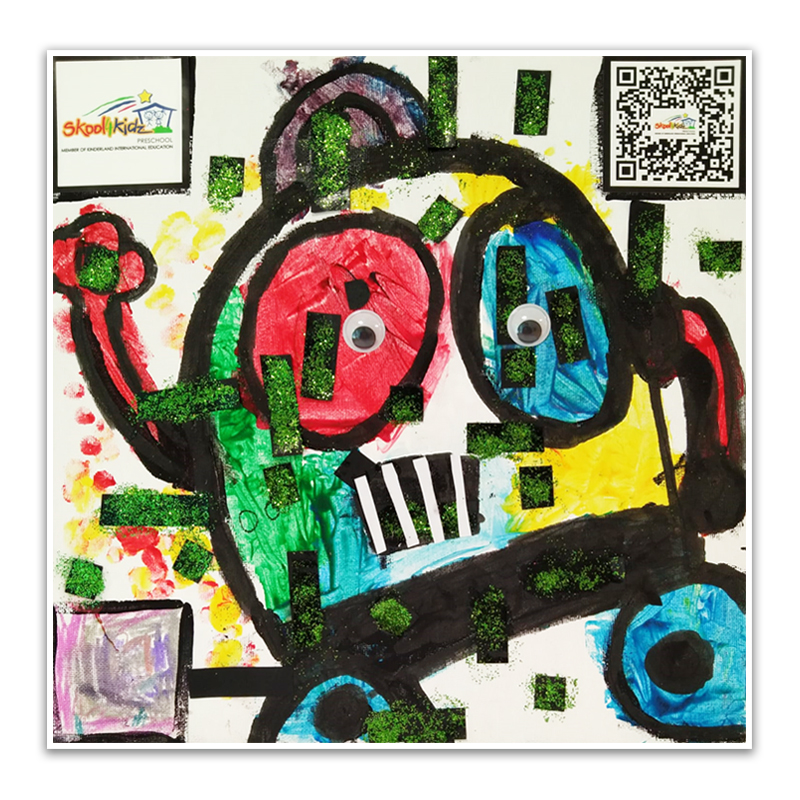 Little Artist: ZAYN
Level: Kindergarten
Centre: SKC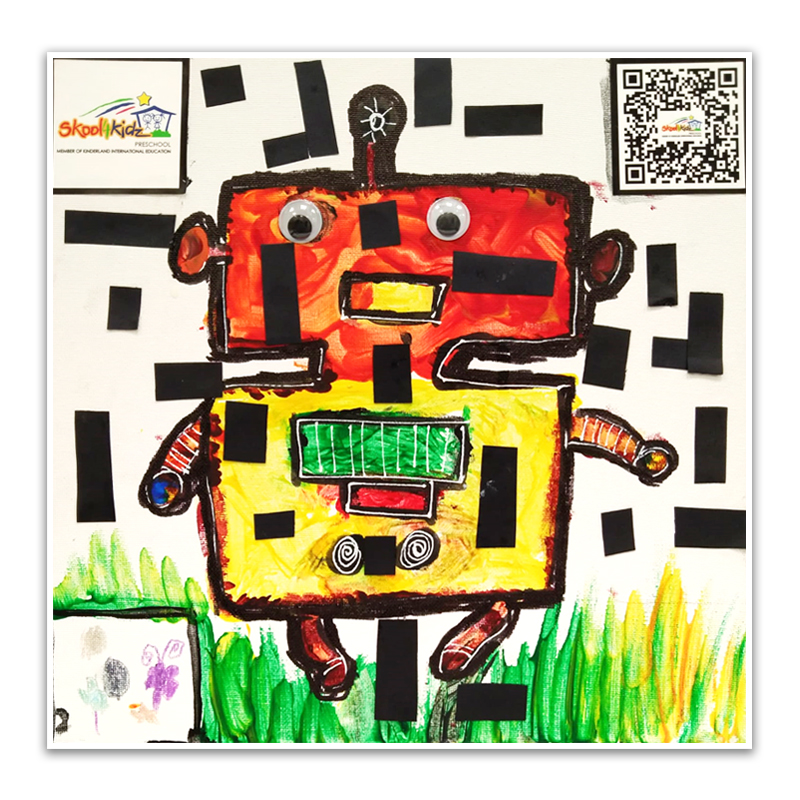 Little Artist: ZIYUE
Level: Kindergarten
Centre: SKC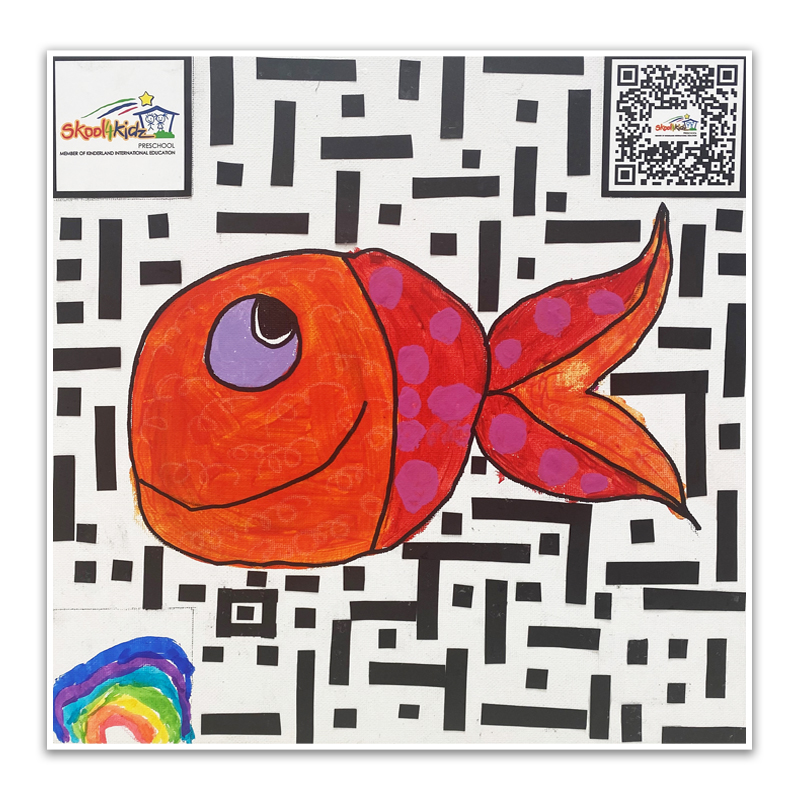 Little Artist: ADAM
Level: Kindergarten
Centre: SBEC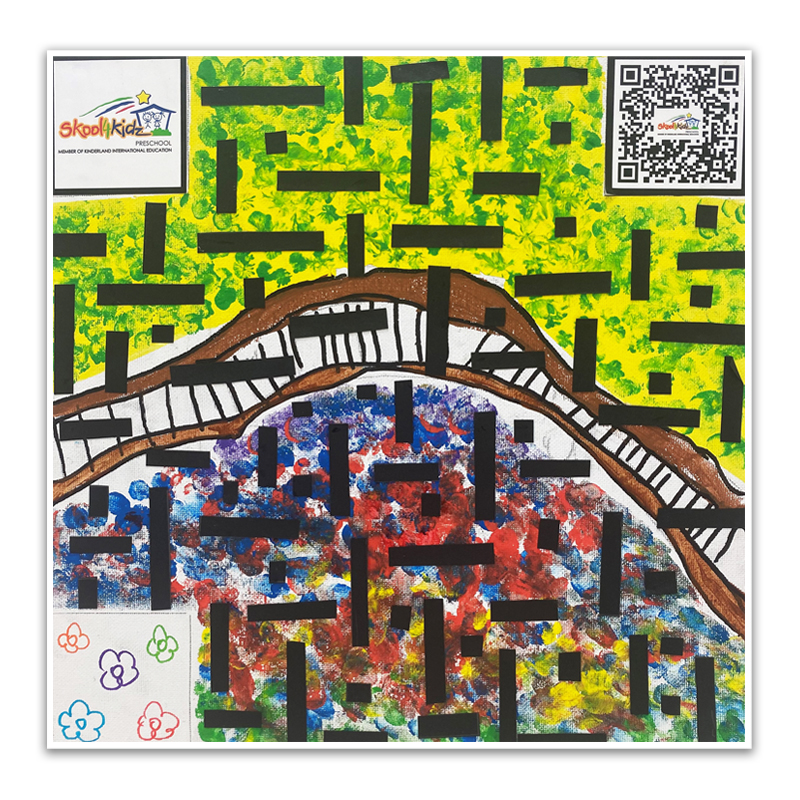 Little Artist: ADEEVA
Level: Kindergarten
Centre: SBEC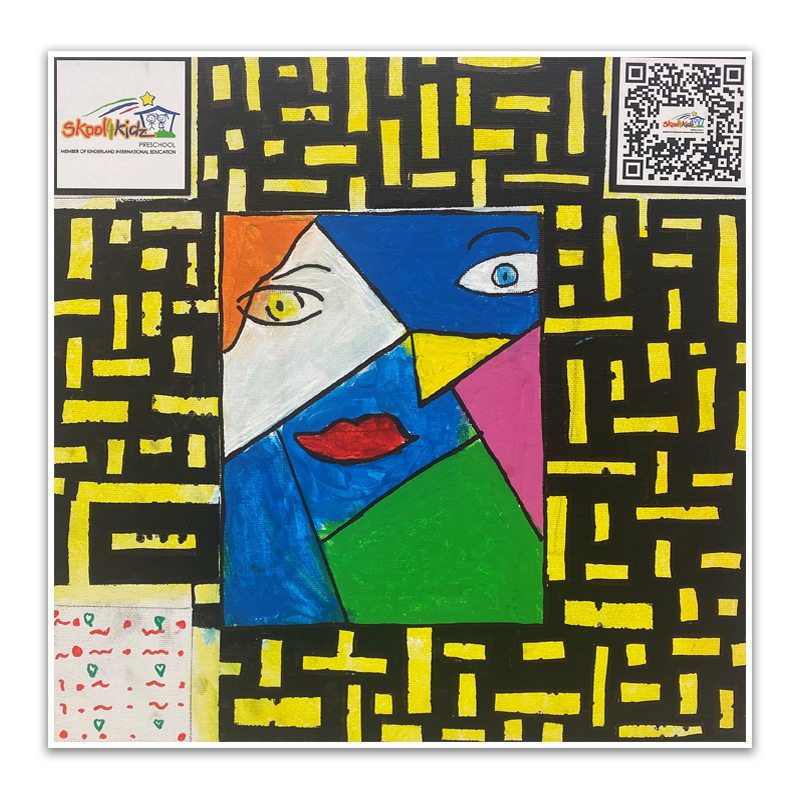 Little Artist: ALICIA
Level: Kindergarten
Centre: SBEC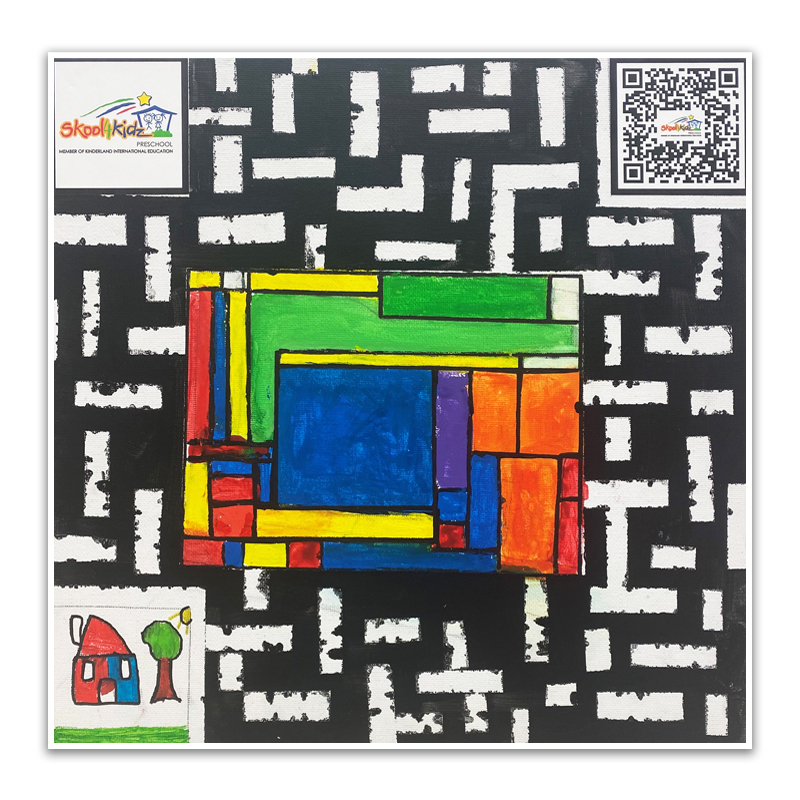 Little Artist: ARFAN
Level: Kindergarten
Centre: SBEC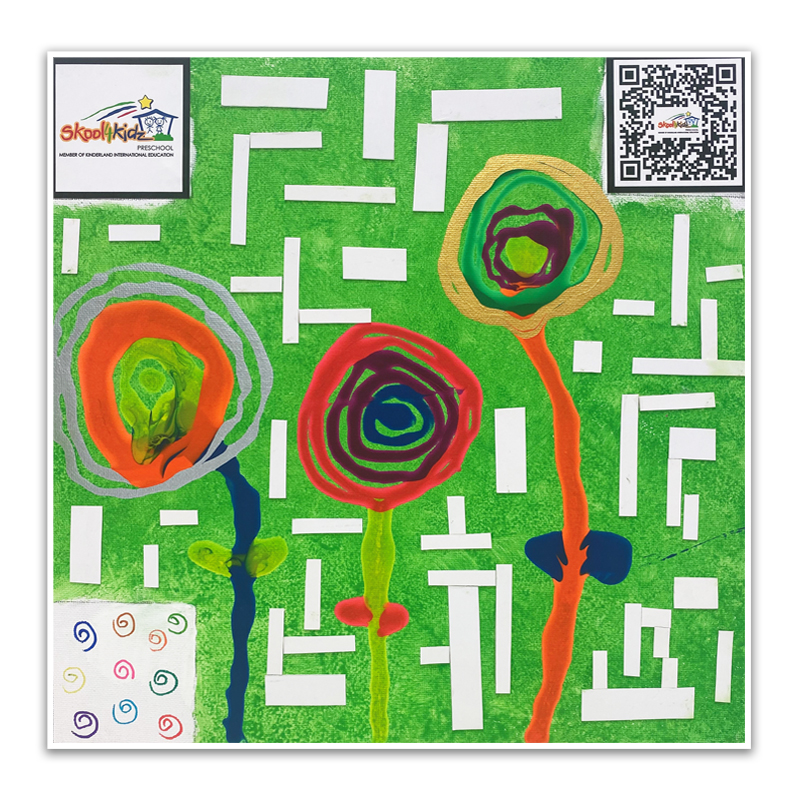 Little Artist: ARYAN
Level: Kindergarten
Centre: SBEC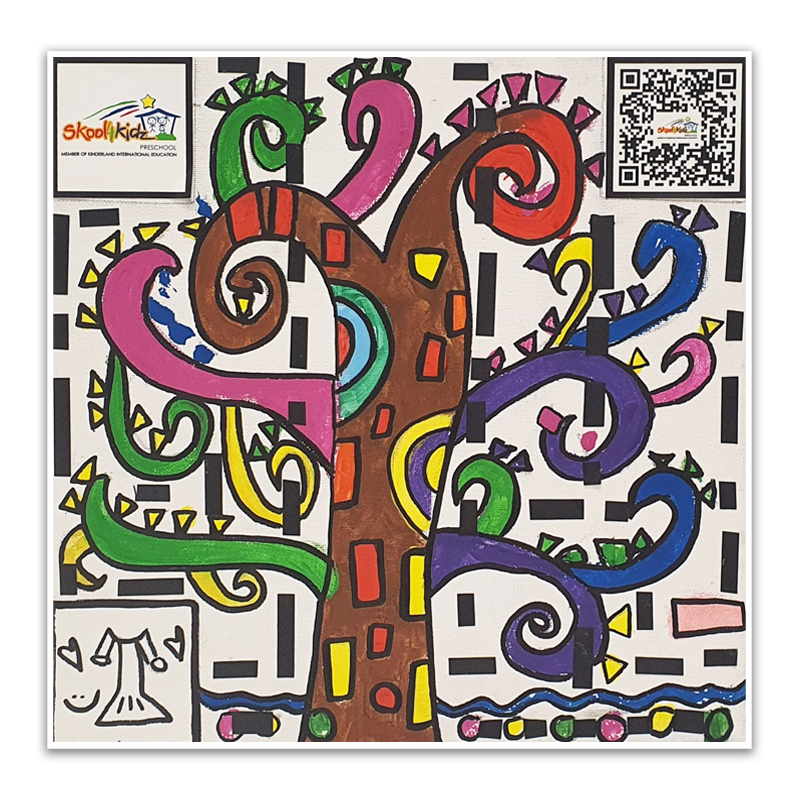 Little Artist: ASHLEY
Level: Kindergarten
Centre: SBEC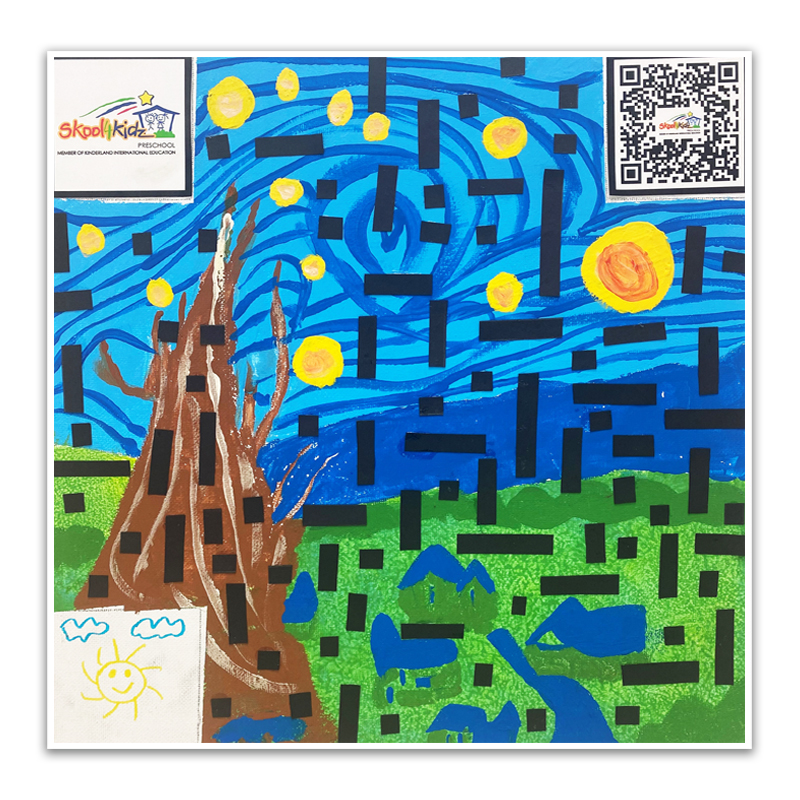 Little Artist: DARWISY
Level: Kindergarten
Centre: SBEC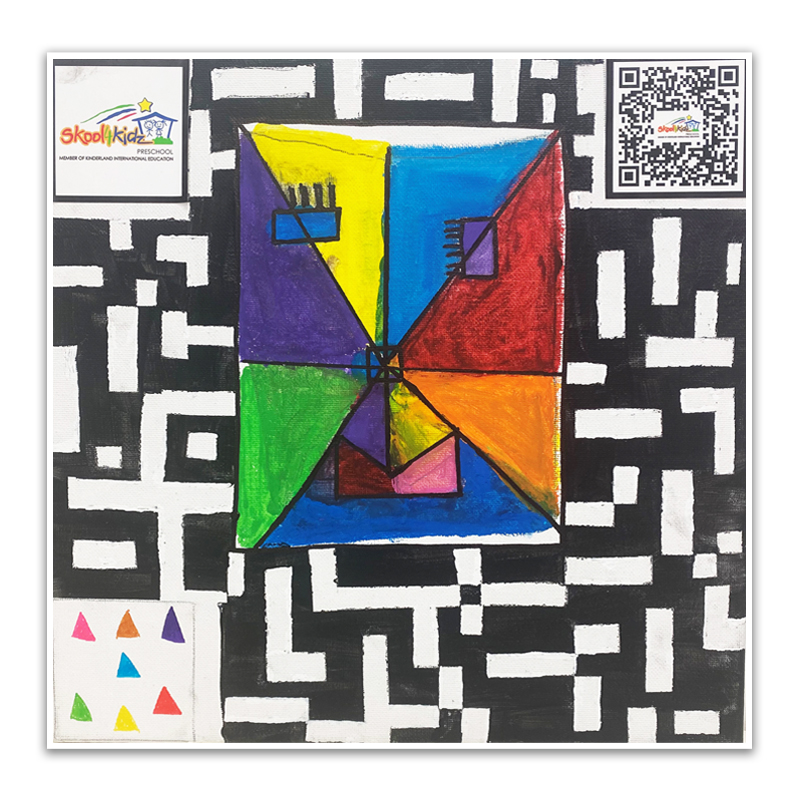 Little Artist: DAYNE
Level: Kindergarten
Centre: SBEC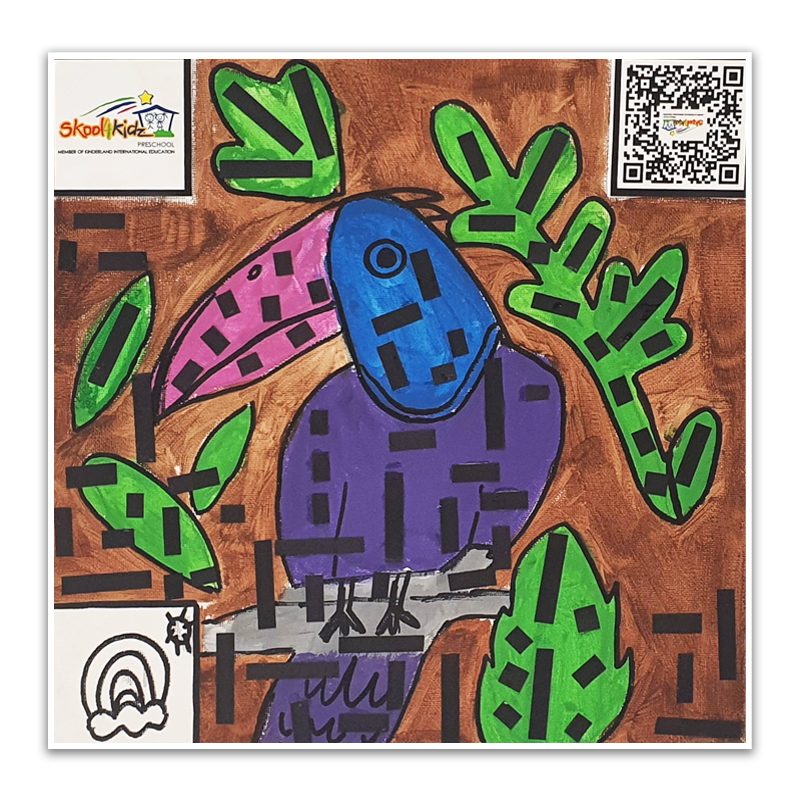 Little Artist: EDEN
Level: Kindergarten
Centre: SBEC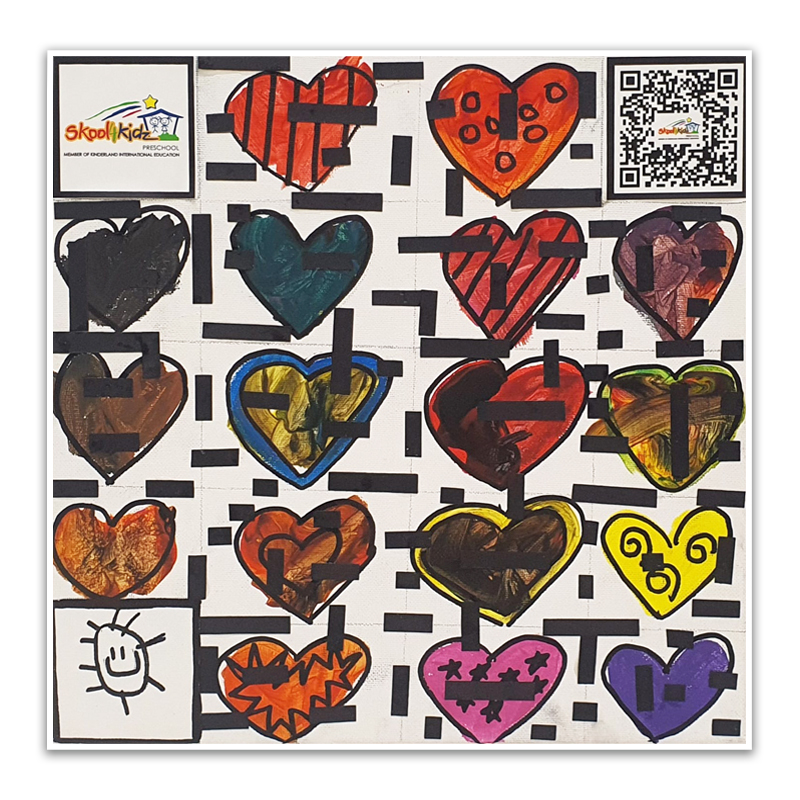 Little Artist: ELENA
Level: Kindergarten
Centre: SBEC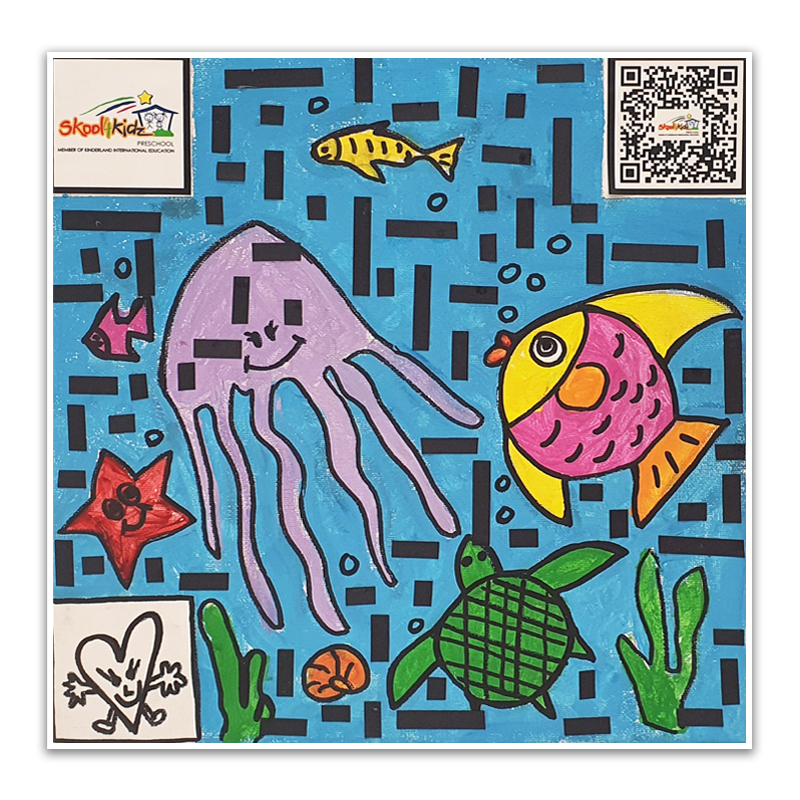 Little Artist: FAIZURA
Level: Kindergarten
Centre: SBEC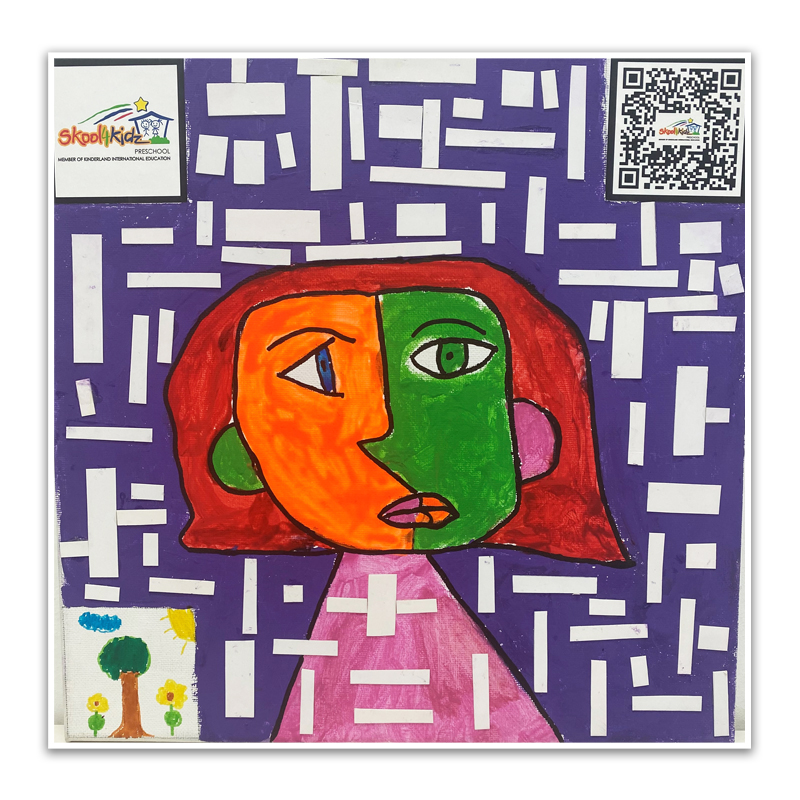 Little Artist: IANA
Level: Kindergarten
Centre: SBEC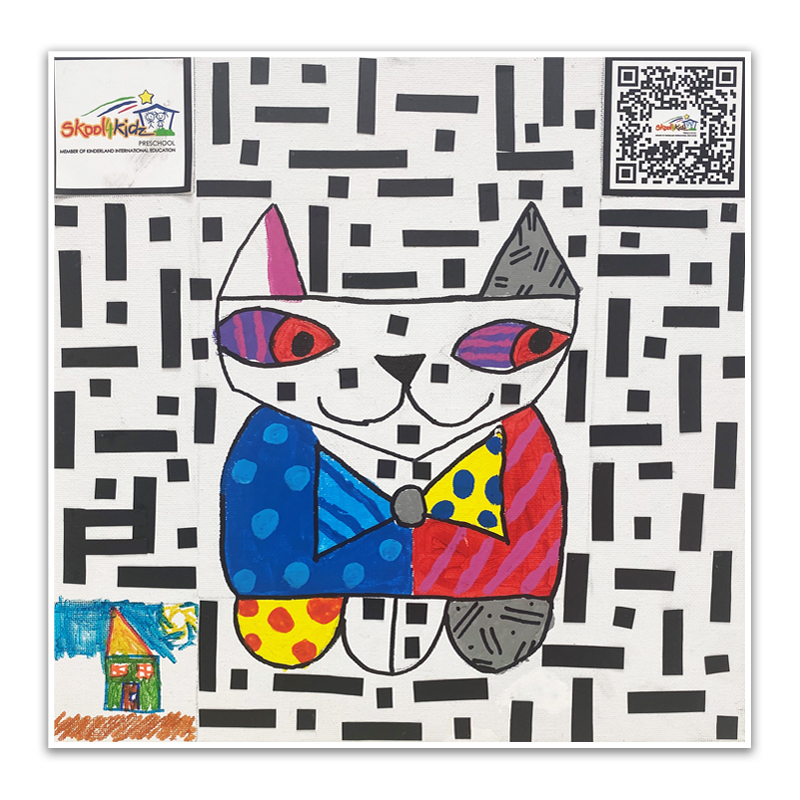 Little Artist: JAXTON
Level: Kindergarten
Centre: SBEC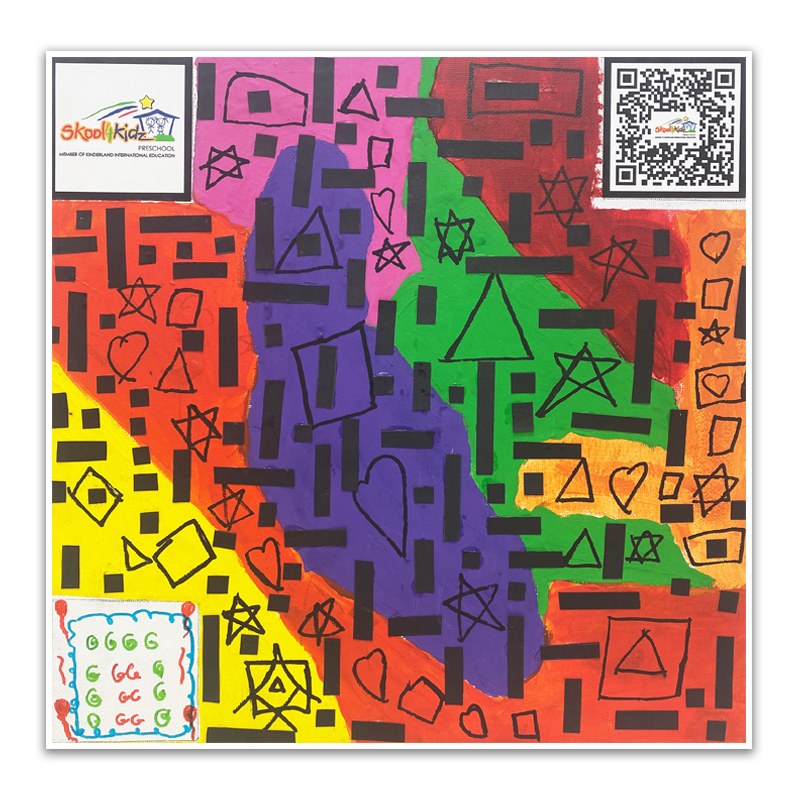 Little Artist: JIA XUAN
Level: Kindergarten
Centre: SBEC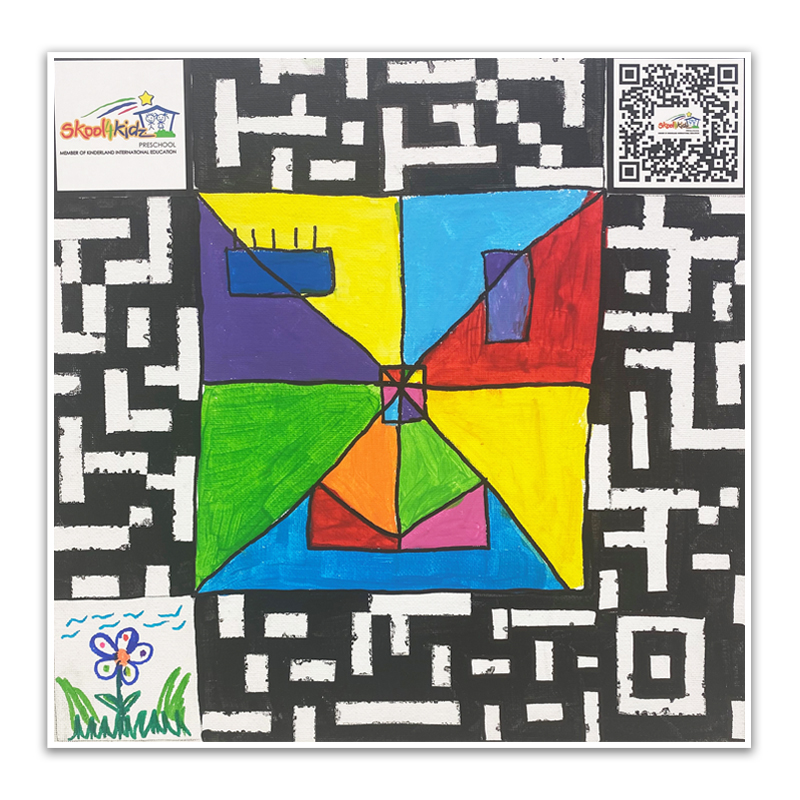 Little Artist: KAYDEN
Level: Kindergarten
Centre: SBEC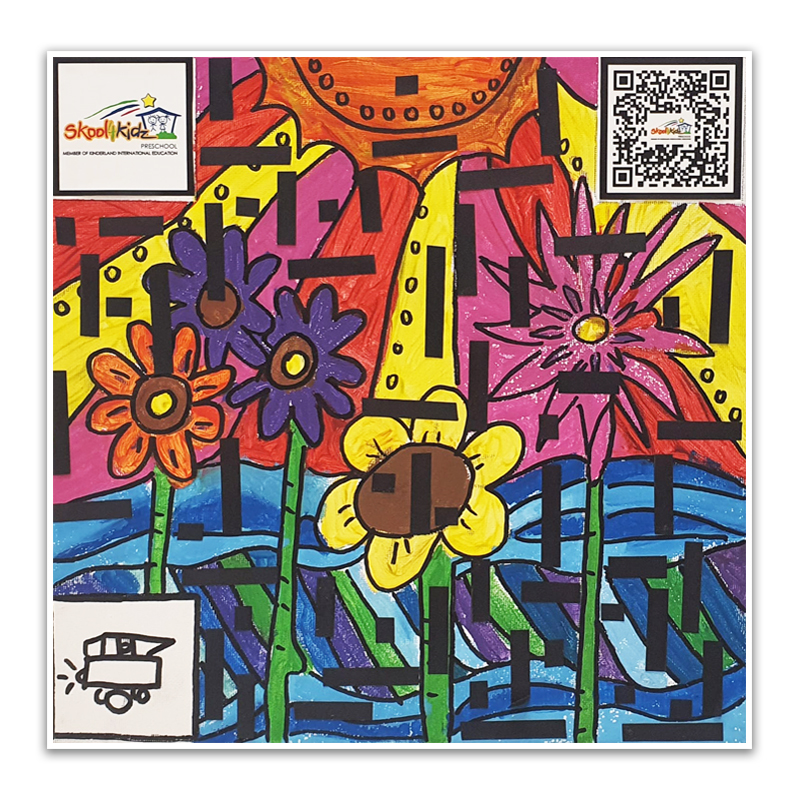 Little Artist: LUO XI
Level: Kindergarten
Centre: SBEC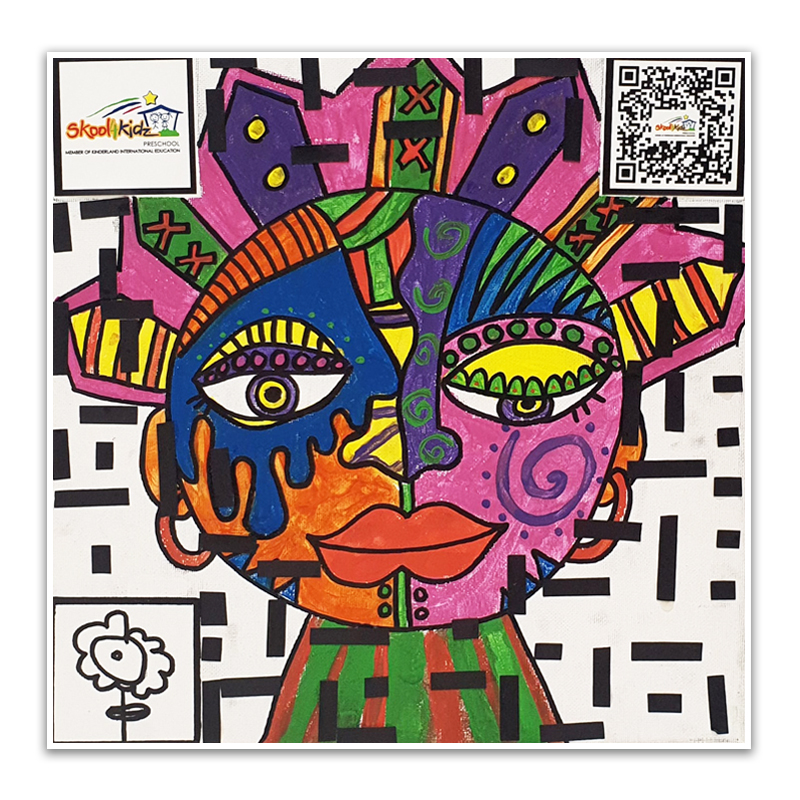 Little Artist: LYUJIEER
Level: Kindergarten
Centre: SBEC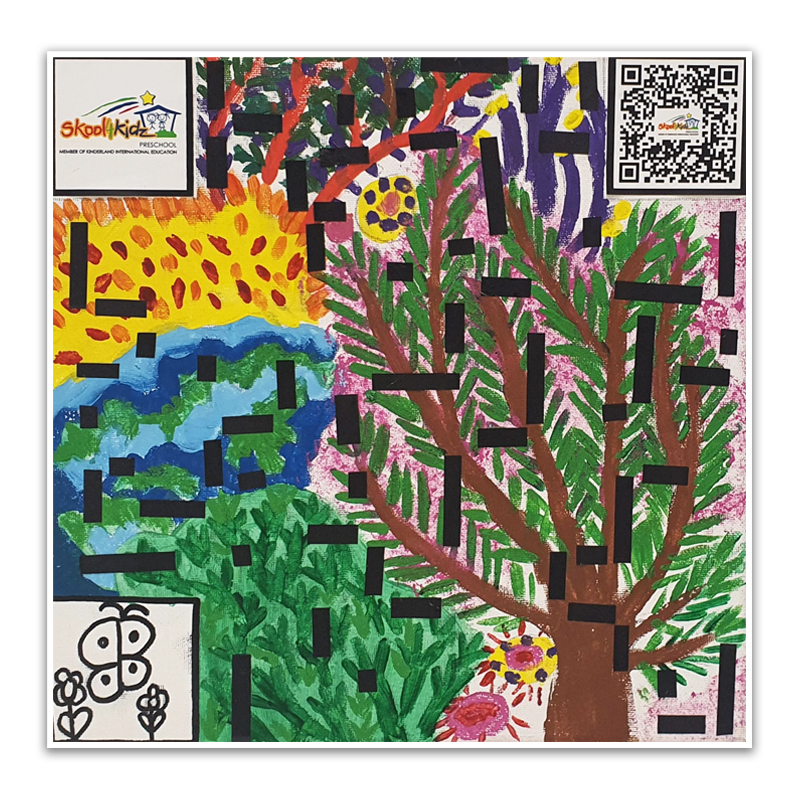 Little Artist: MAYA
Level: Kindergarten
Centre: SBEC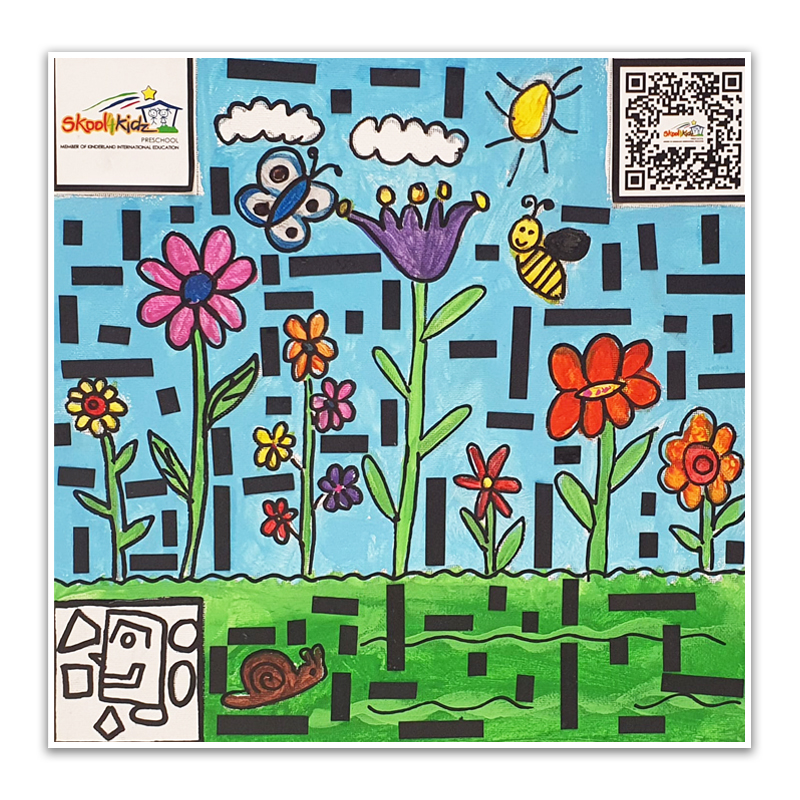 Little Artist: MIKHAIL
Level: Kindergarten
Centre: SBEC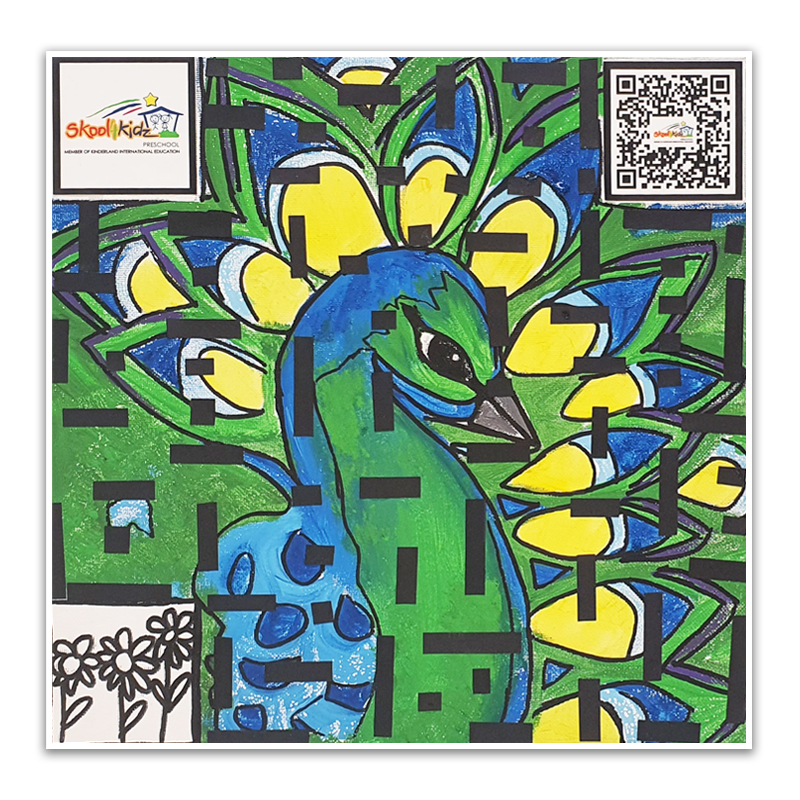 Little Artist: NATHANIEL
Level: Kindergarten
Centre: SBEC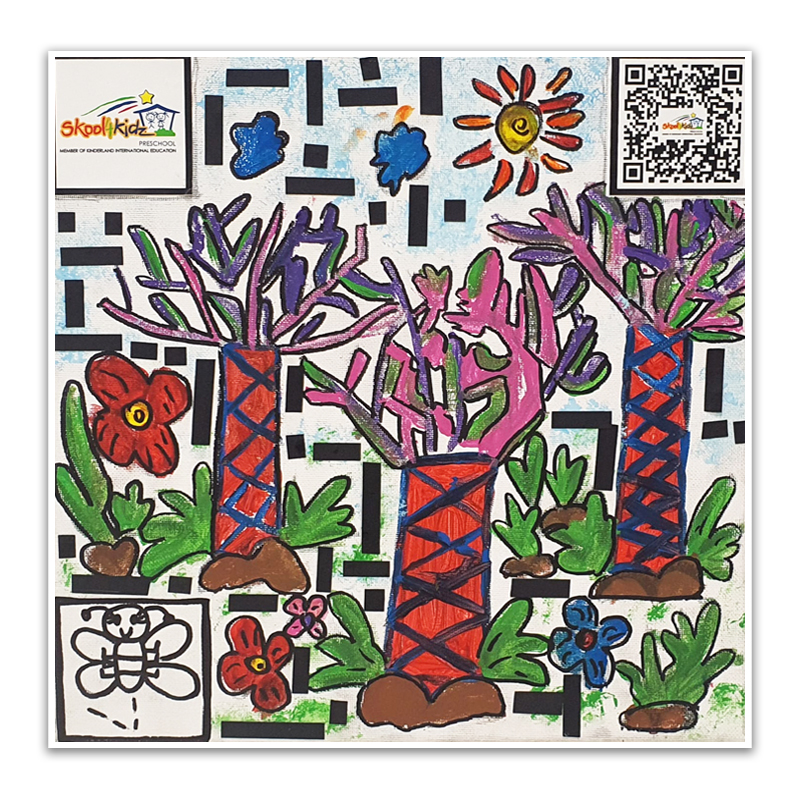 Little Artist: NELLISA
Level: Kindergarten
Centre: SBEC
Little Artist: NUHA
Level: Kindergarten
Centre: SBEC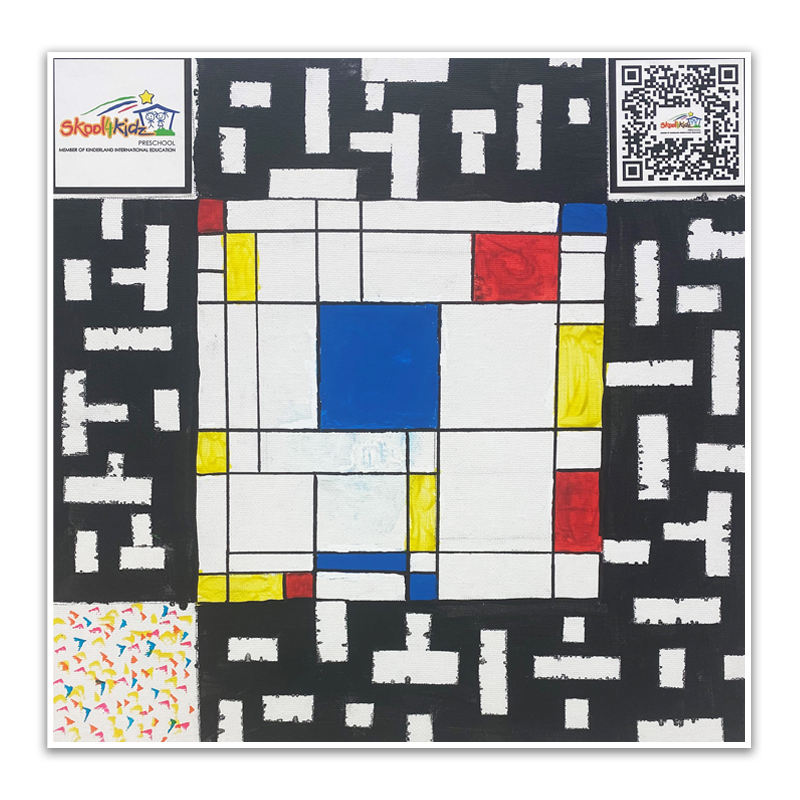 Little Artist: NURHAFREEZ
Level: Kindergarten
Centre: SBEC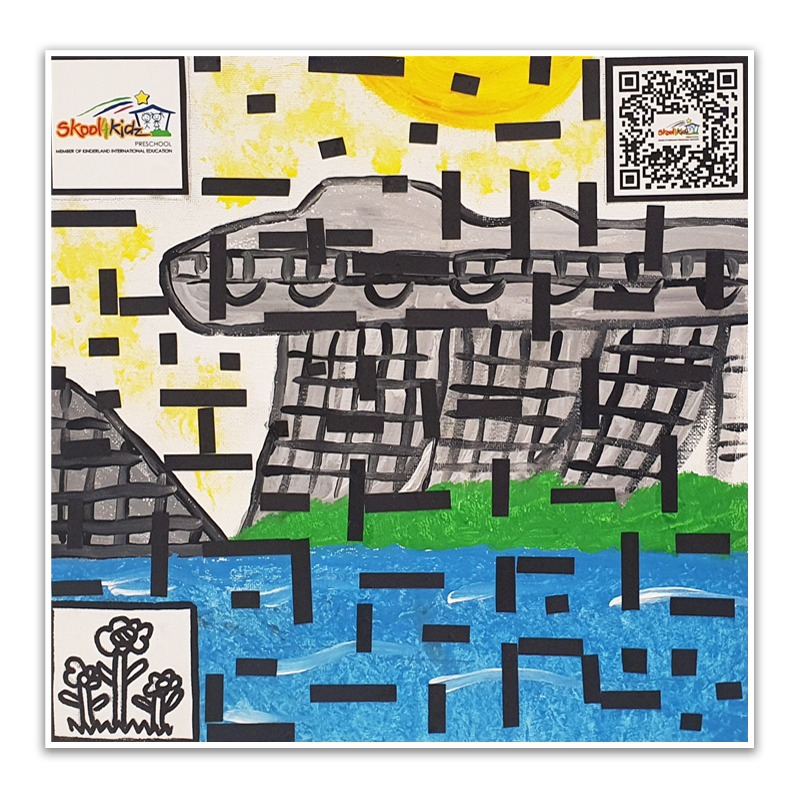 Little Artist: ORSON
Level: Kindergarten
Centre: SBEC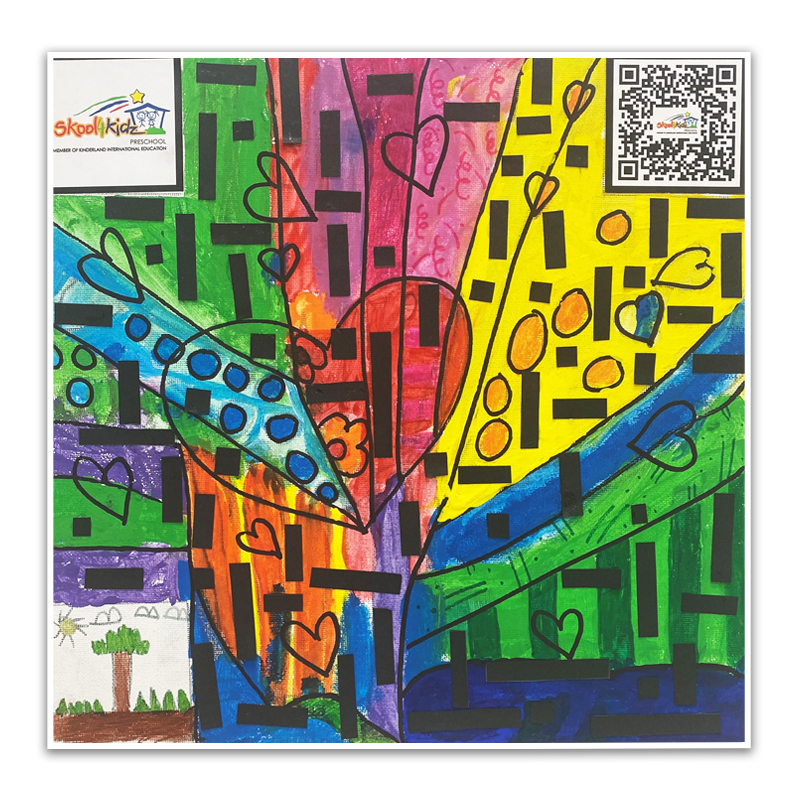 Little Artist: OSCAR
Level: Kindergarten
Centre: SBEC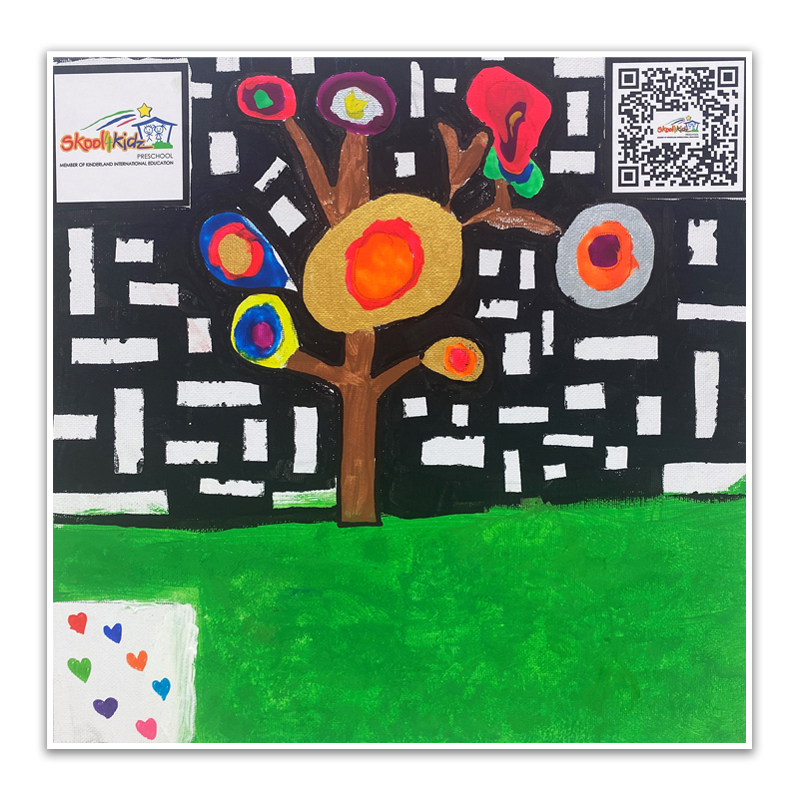 Little Artist: QAISARA
Level: Kindergarten
Centre: SBEC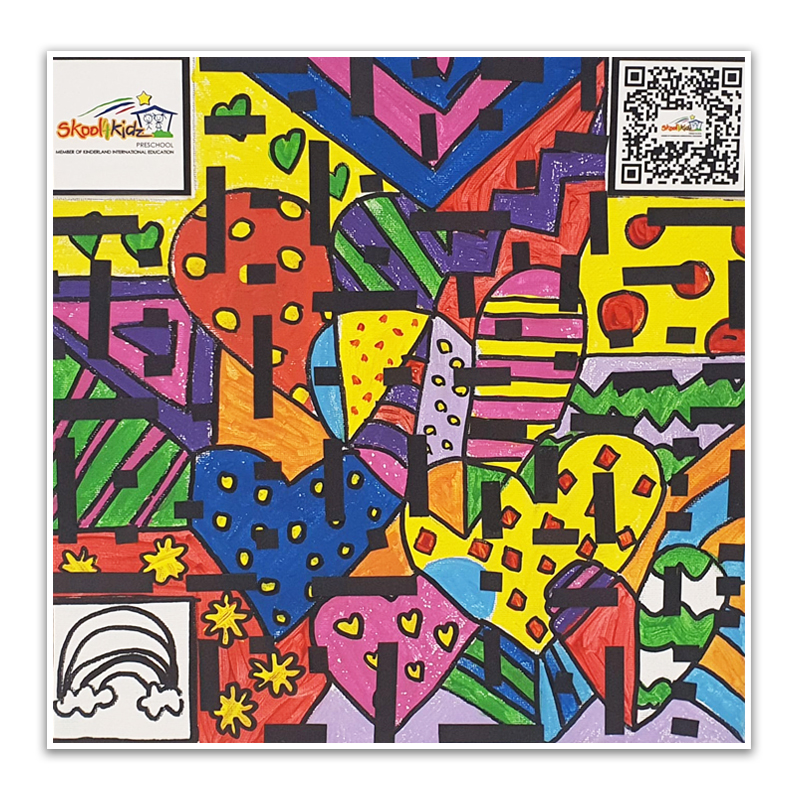 Little Artist: QAISER
Level: Kindergarten
Centre: SBEC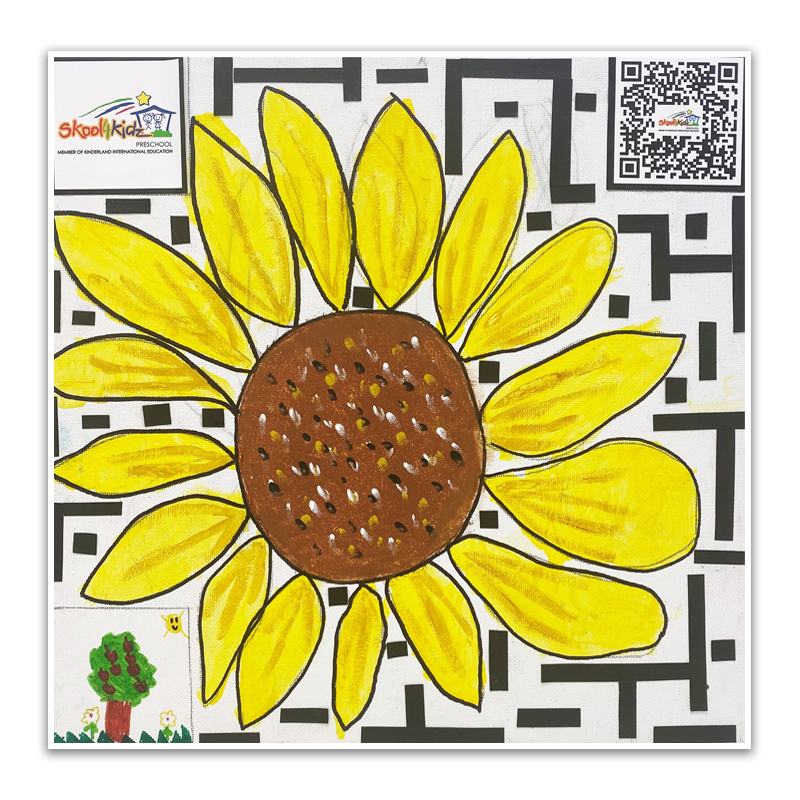 Little Artist: QUANYU
Level: Kindergarten
Centre: SBEC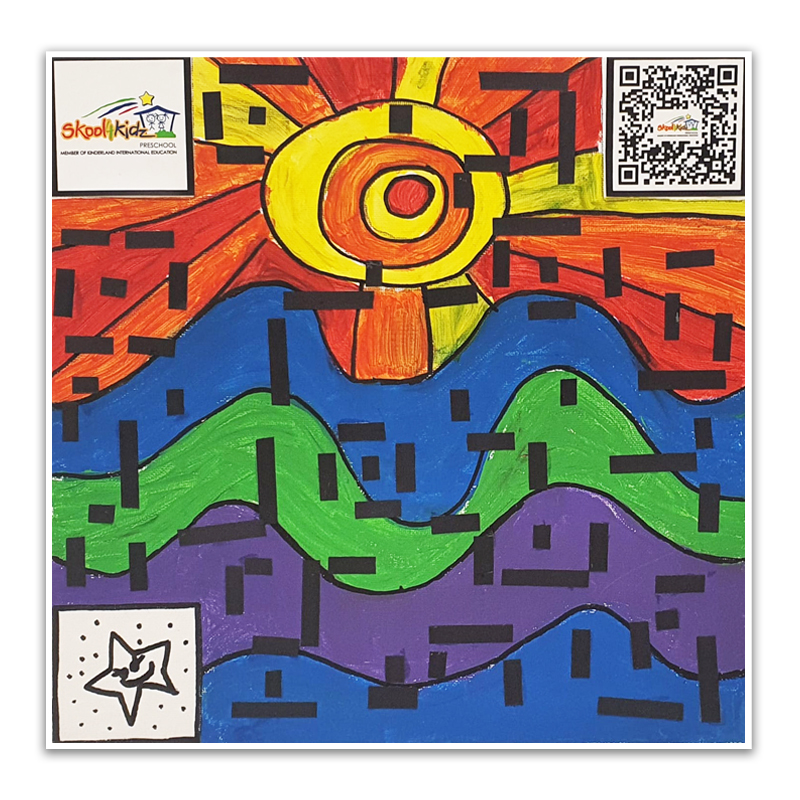 Little Artist: RAFAEL
Level: Kindergarten
Centre: SBEC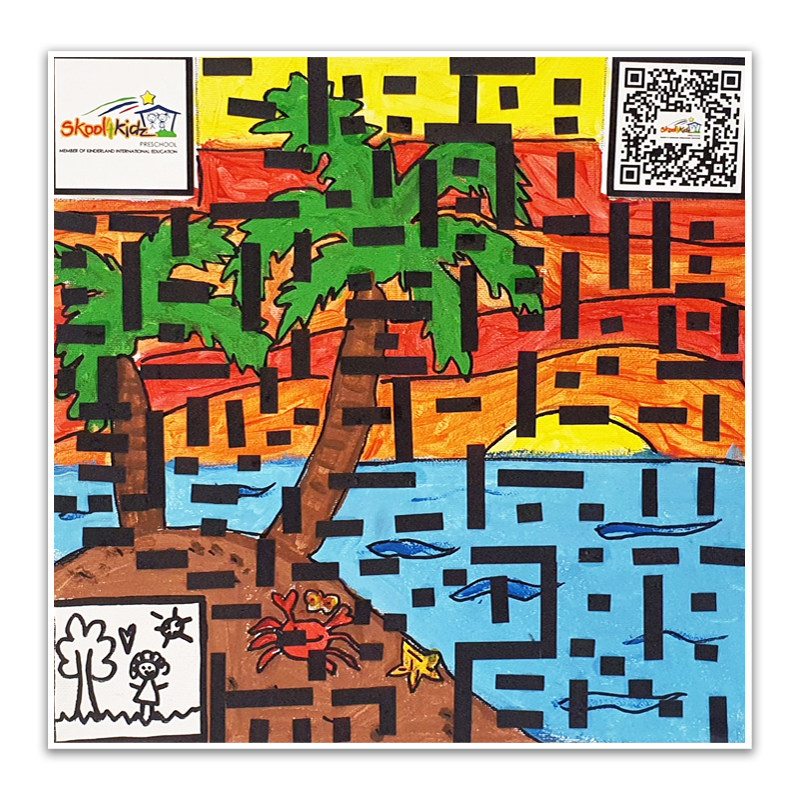 Little Artist: SAFIA
Level: Kindergarten
Centre: SBEC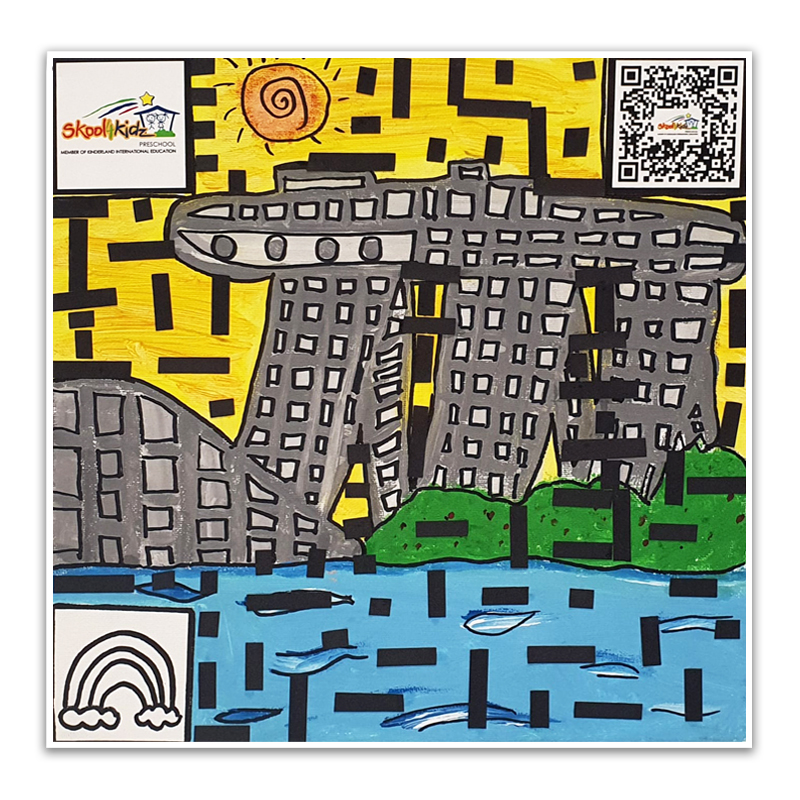 Little Artist: SHIFA
Level: Kindergarten
Centre: SBEC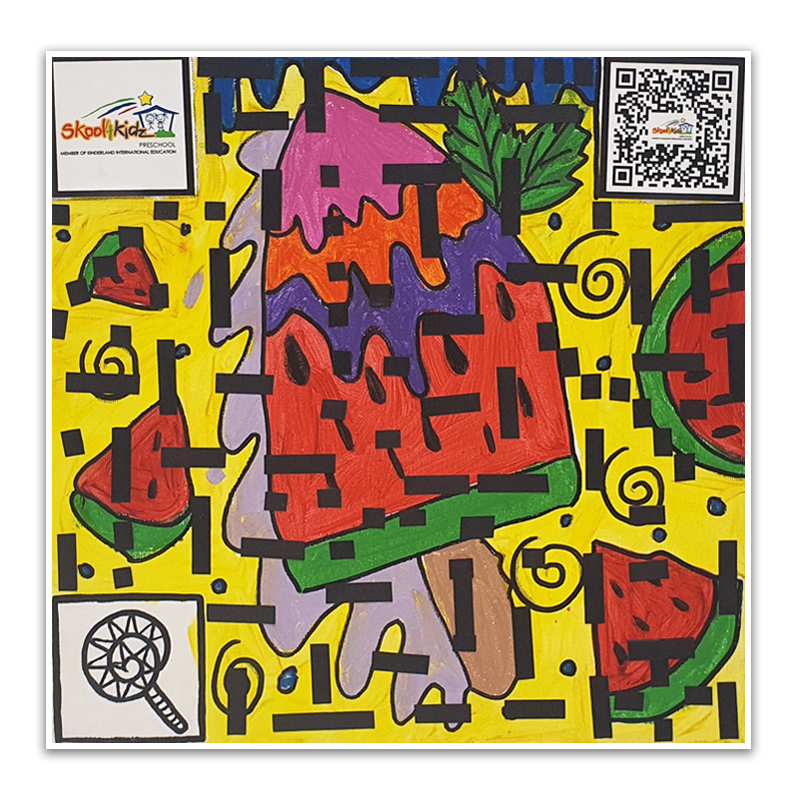 Little Artist: SHIZA
Level: Kindergarten
Centre: SBEC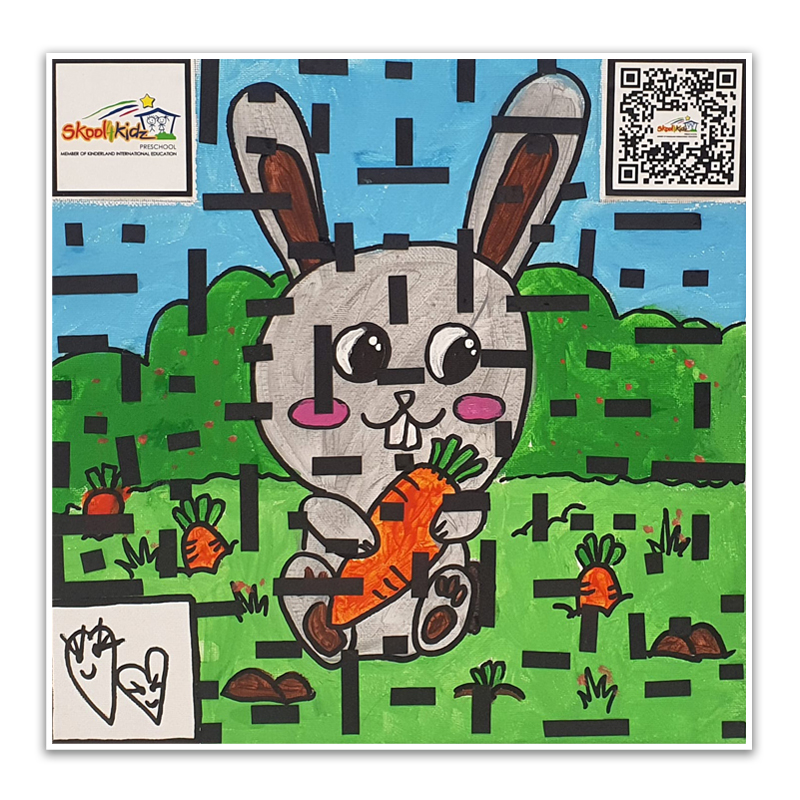 Little Artist: ULFAIRAH
Level: Kindergarten
Centre: SBEC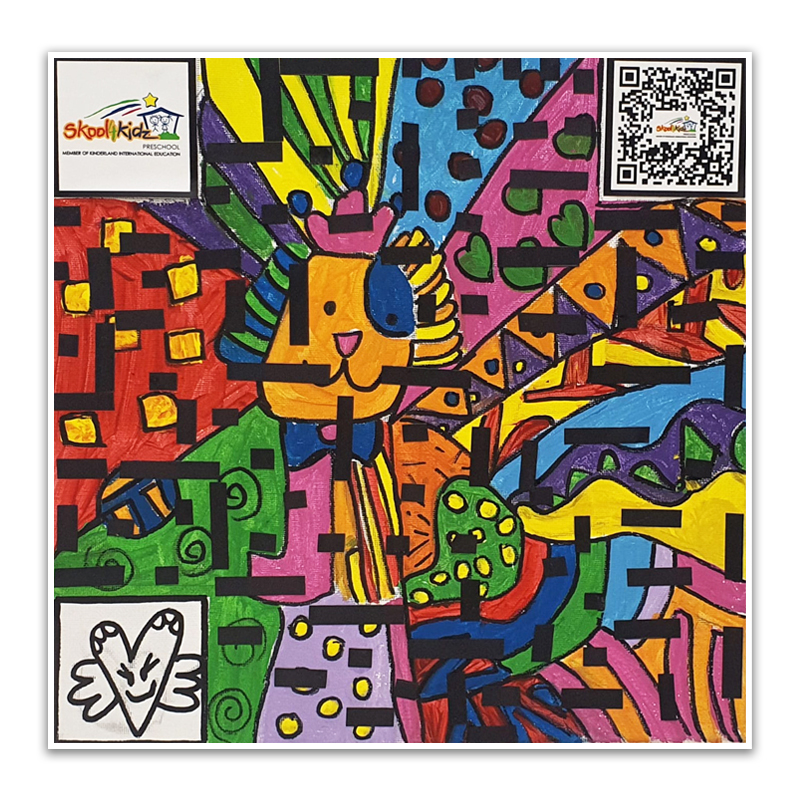 Little Artist: UMAIRAH
Level: Kindergarten
Centre: SBEC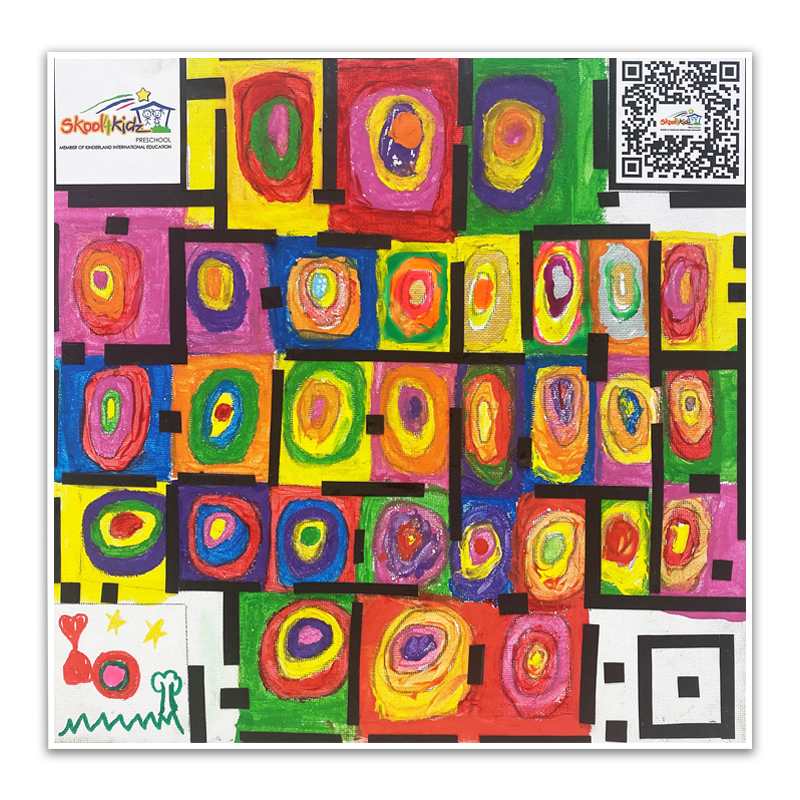 Little Artist: YONG QI
Level: Kindergarten
Centre: SBEC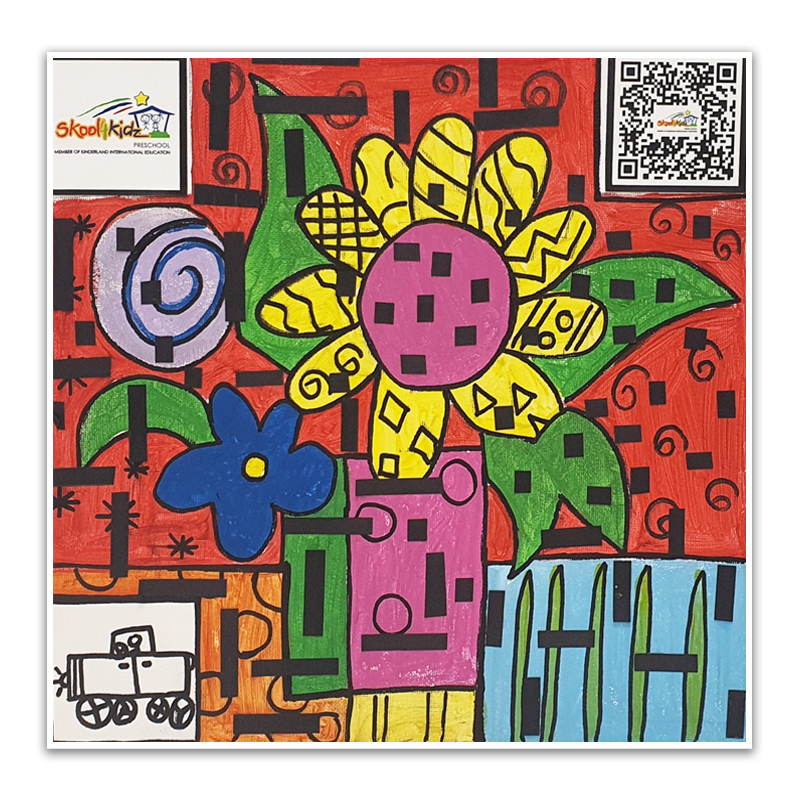 Little Artist: ZHE YU
Level: Kindergarten
Centre: SBEC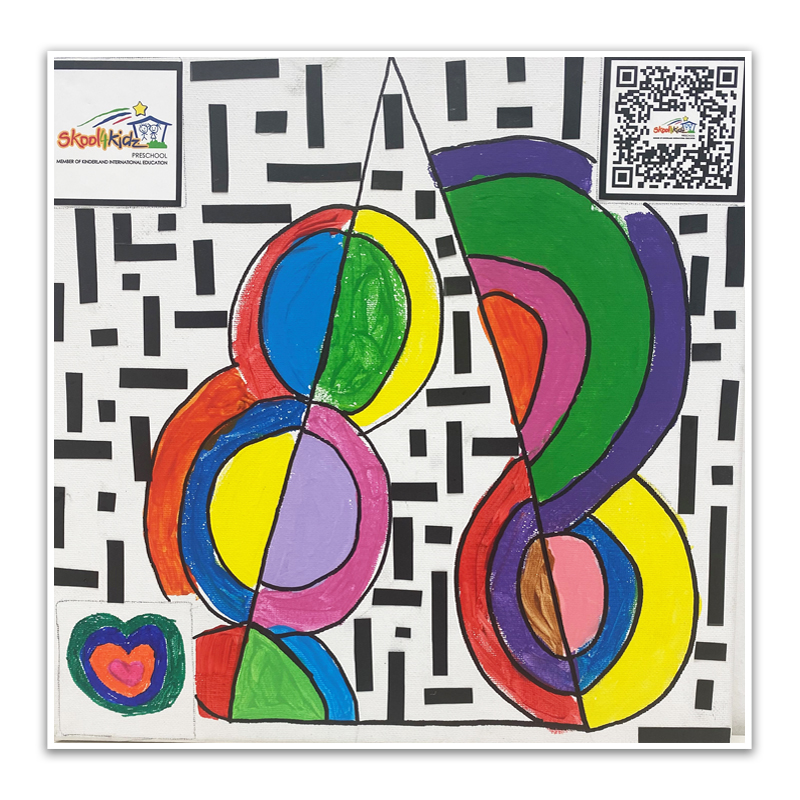 Little Artist: ZHI SHIN
Level: Kindergarten
Centre: SBEC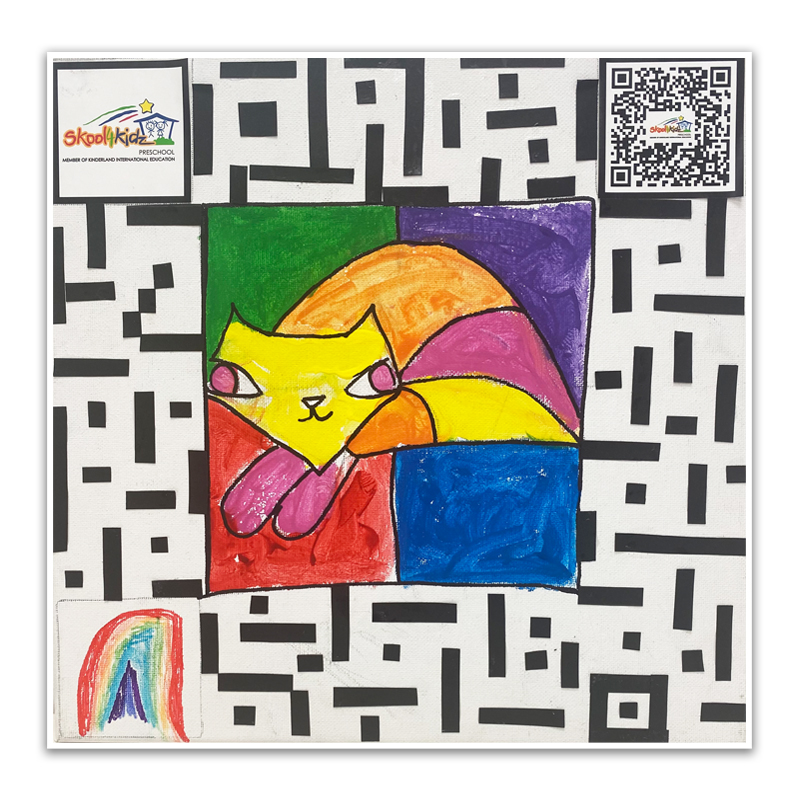 Little Artist: ZHI SHUEN
Level: Kindergarten
Centre: SBEC
Little Artist: AD'DRIANI
Level: Kindergarten
Centre: WLCM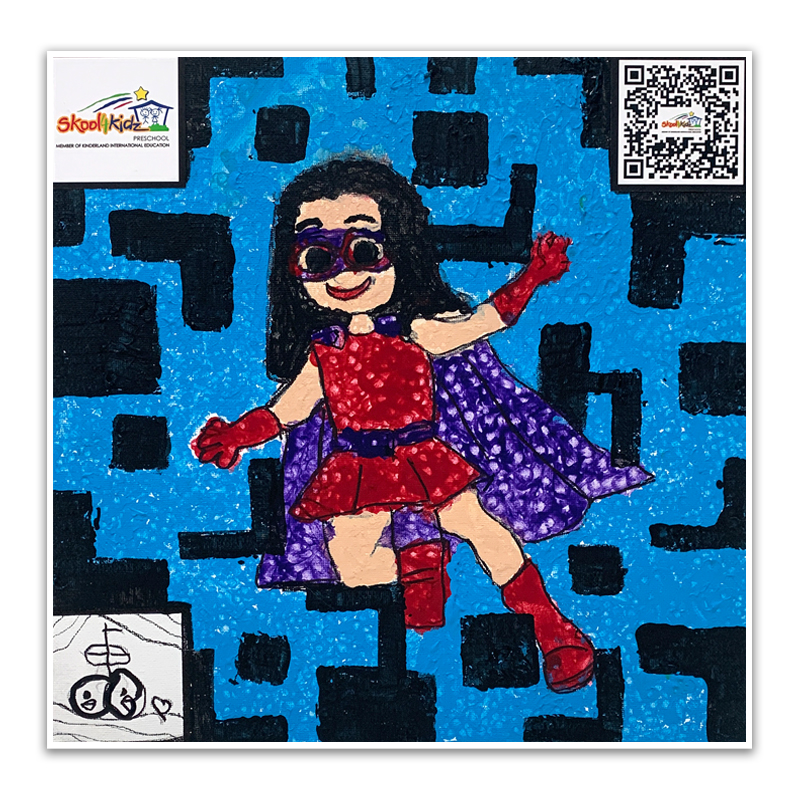 Little Artist: AKEEFAH
Level: Kindergarten
Centre: WLCM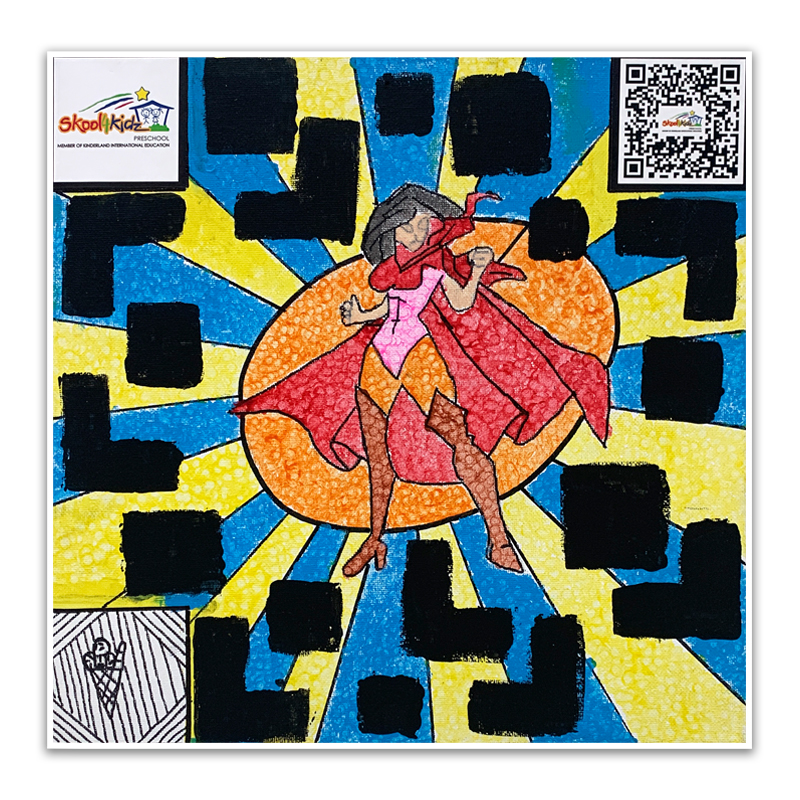 Little Artist: ALEESA
Level: Kindergarten
Centre: WLCM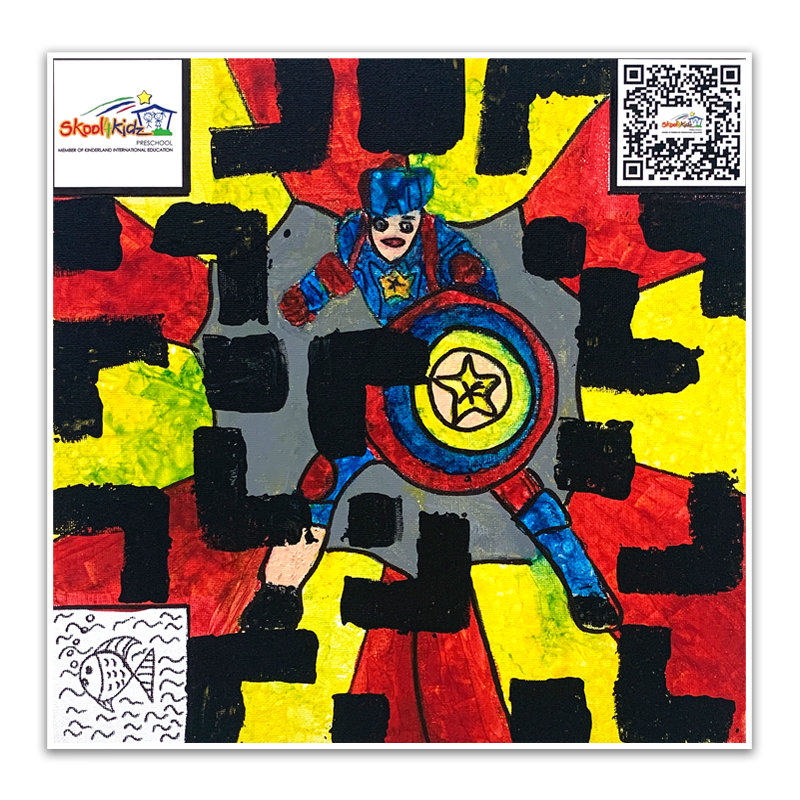 Little Artist: ALISTER
Level: Kindergarten
Centre: WLCM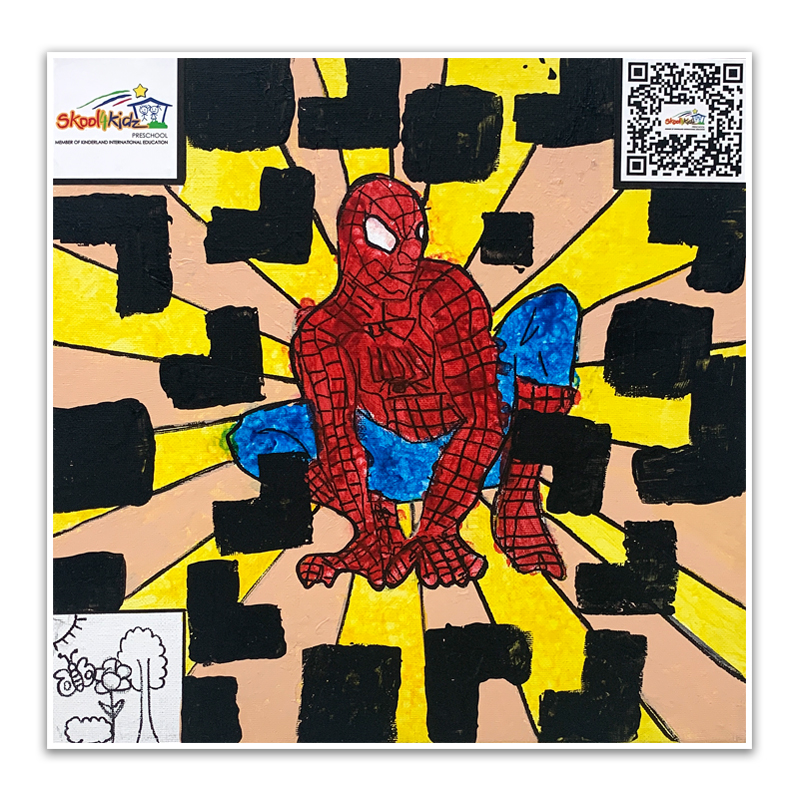 Little Artist: ANIS
Level: Kindergarten
Centre: WLCM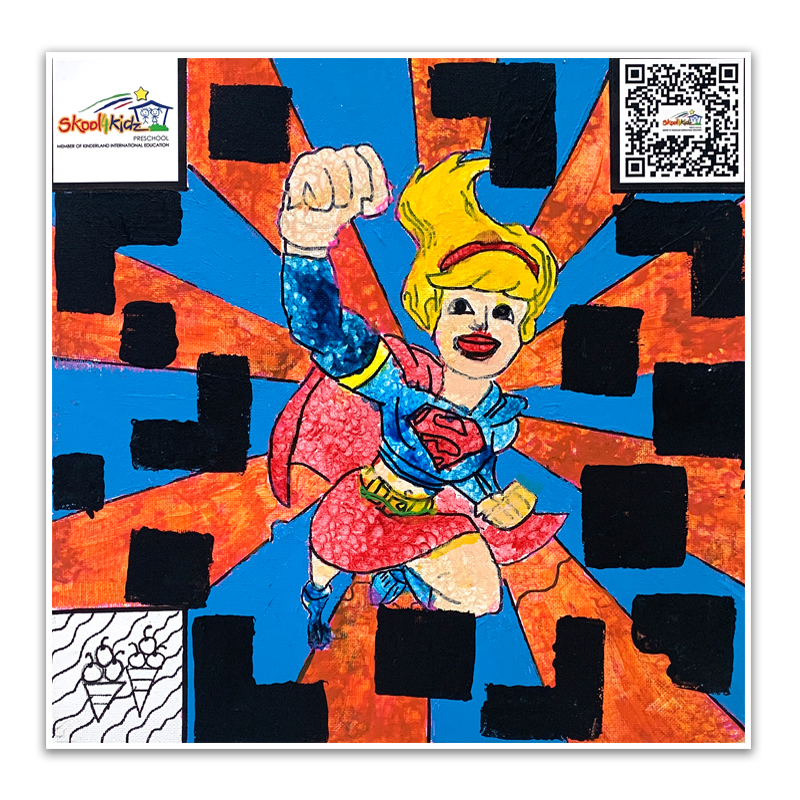 Little Artist: BERNICE
Level: Kindergarten
Centre: WLCM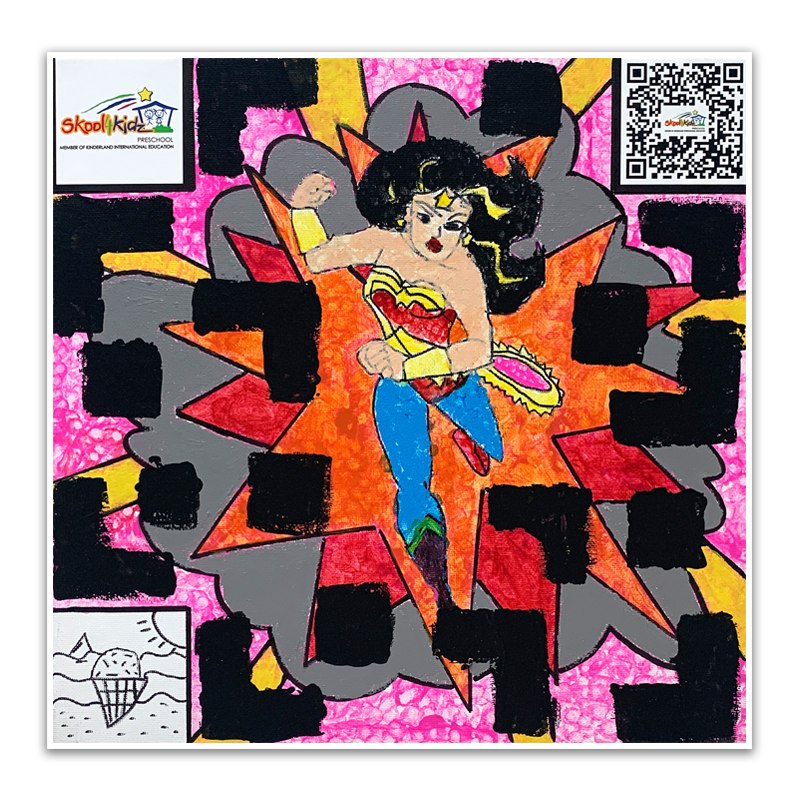 Little Artist: CELINE
Level: Kindergarten
Centre: WLCM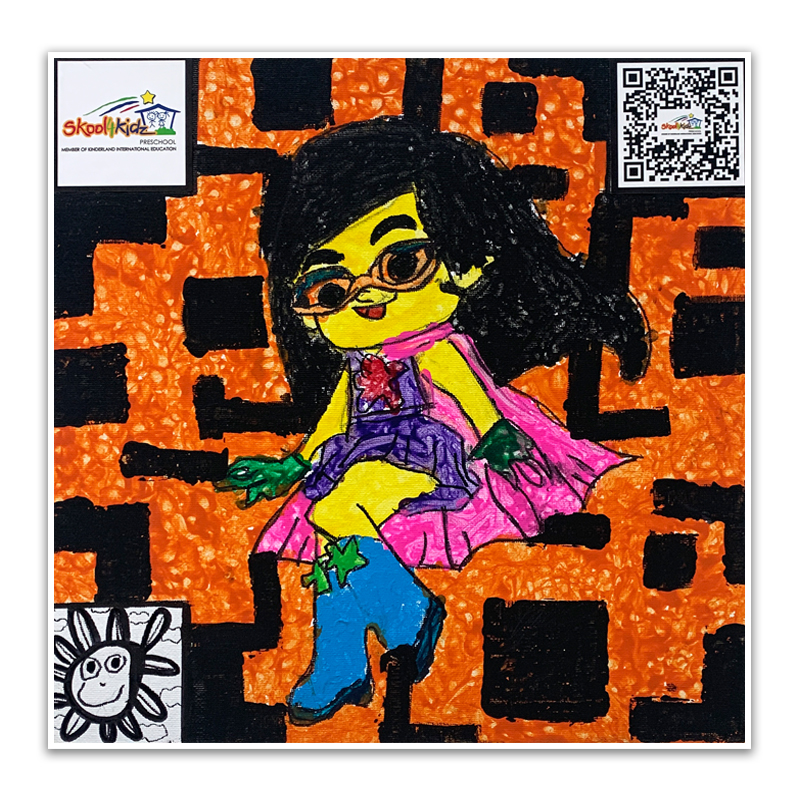 Little Artist: CHLOE
Level: Kindergarten
Centre: WLCM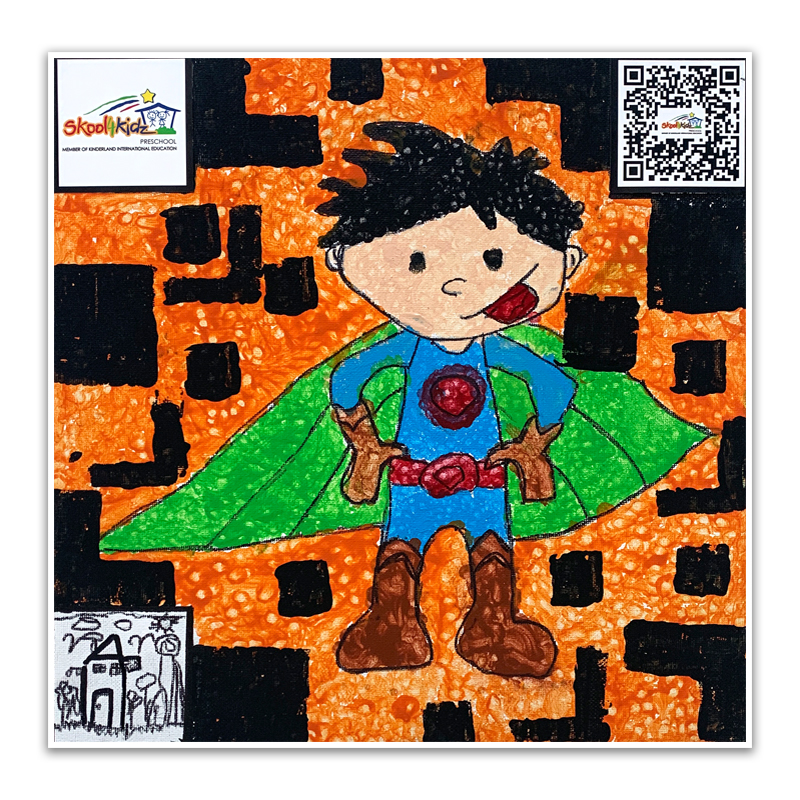 Little Artist: DYLAN
Level: Kindergarten
Centre: WLCM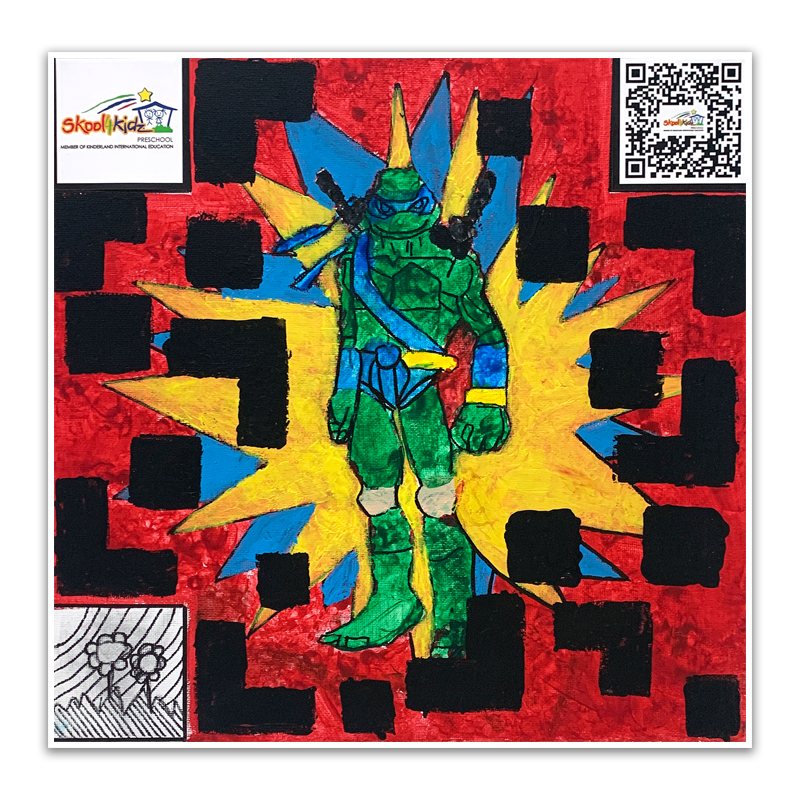 Little Artist: HAYDEN
Level: Kindergarten
Centre: WLCM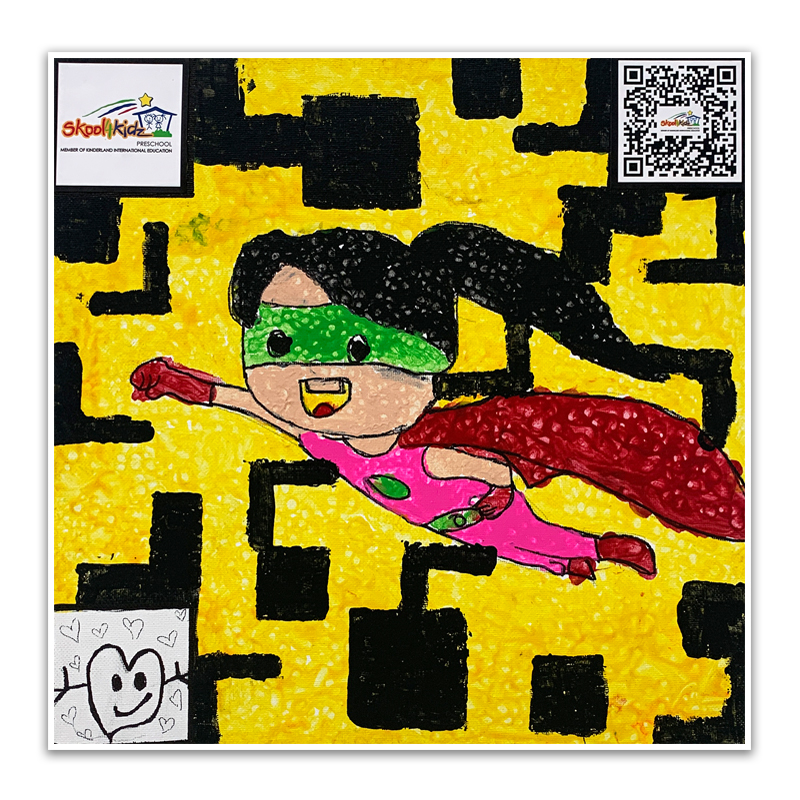 Little Artist: HAYLEY
Level: Kindergarten
Centre: WLCM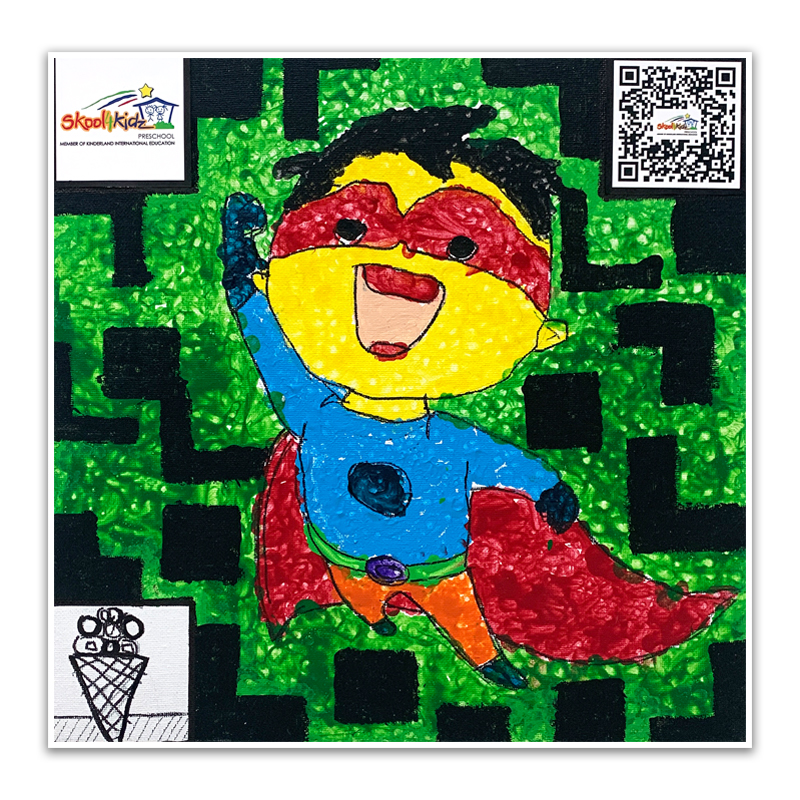 Little Artist: IZZAN
Level: Kindergarten
Centre: WLCM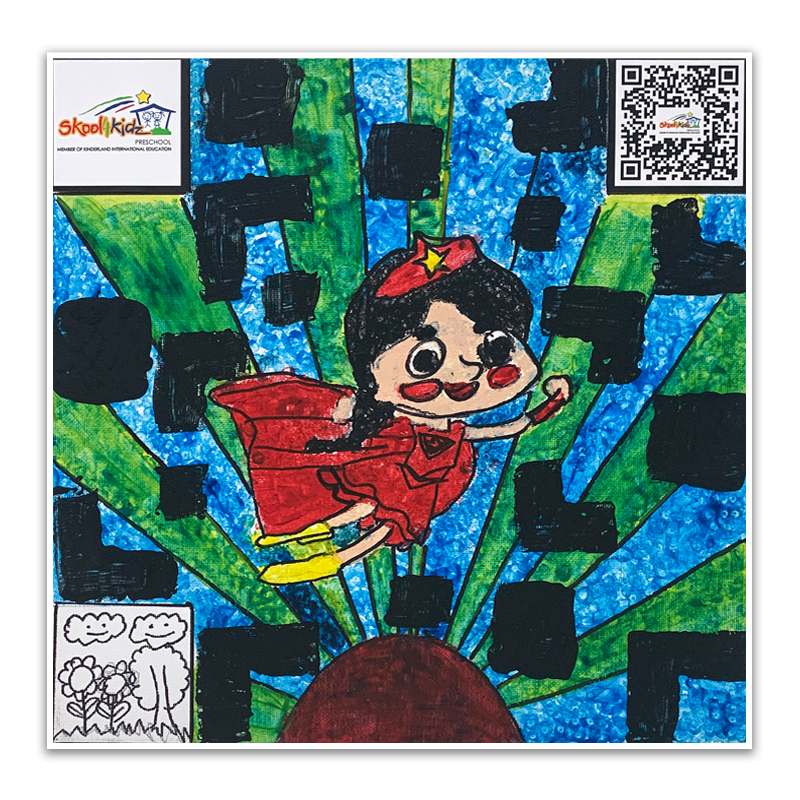 Little Artist: JULIA
Level: Kindergarten
Centre: WLCM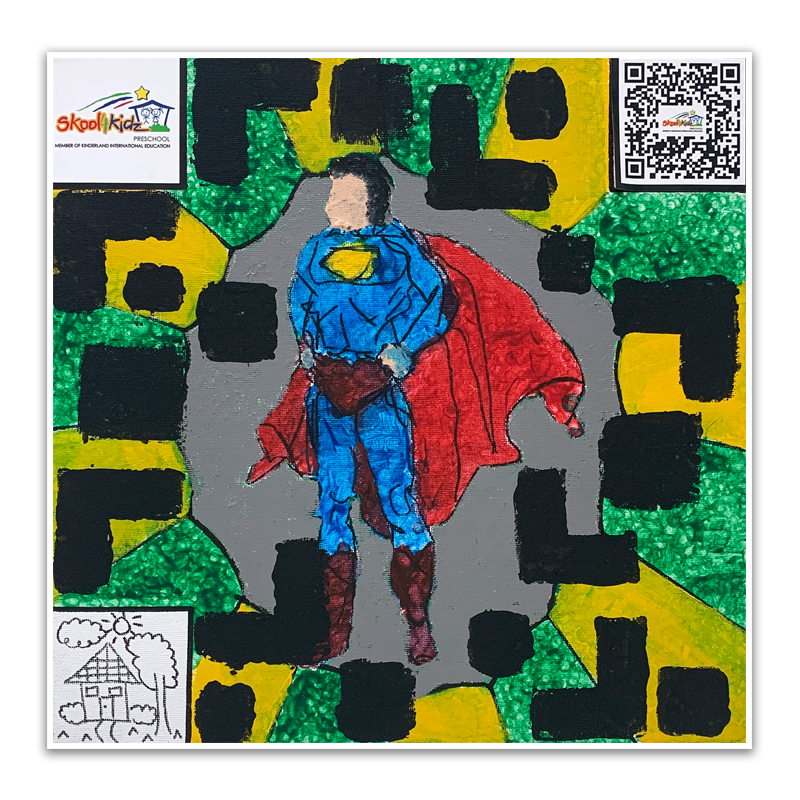 Little Artist: LEON
Level: Kindergarten
Centre: WLCM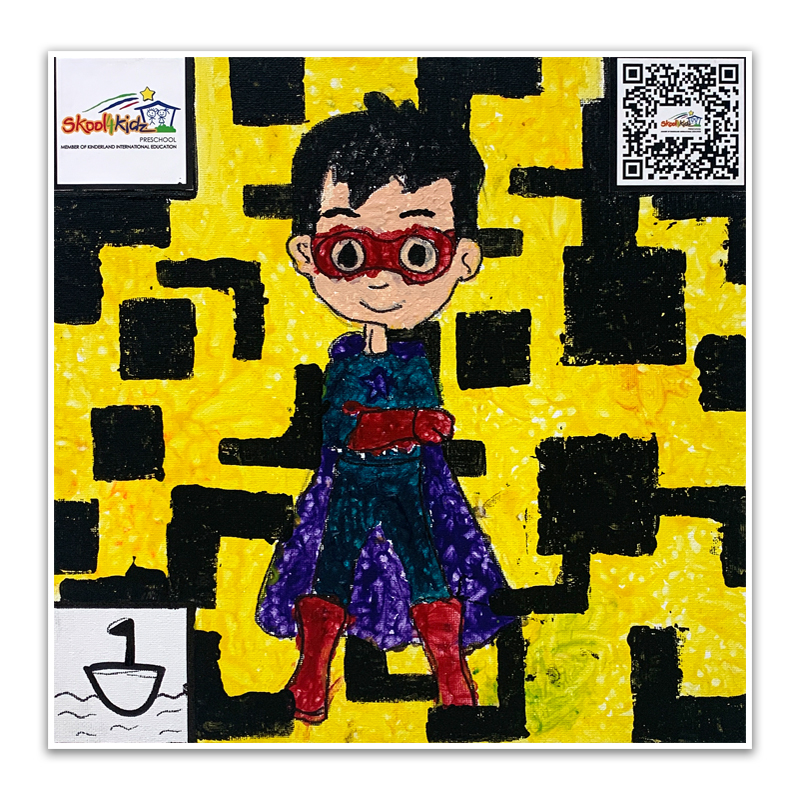 Little Artist: MIKA
Level: Kindergarten
Centre: WLCM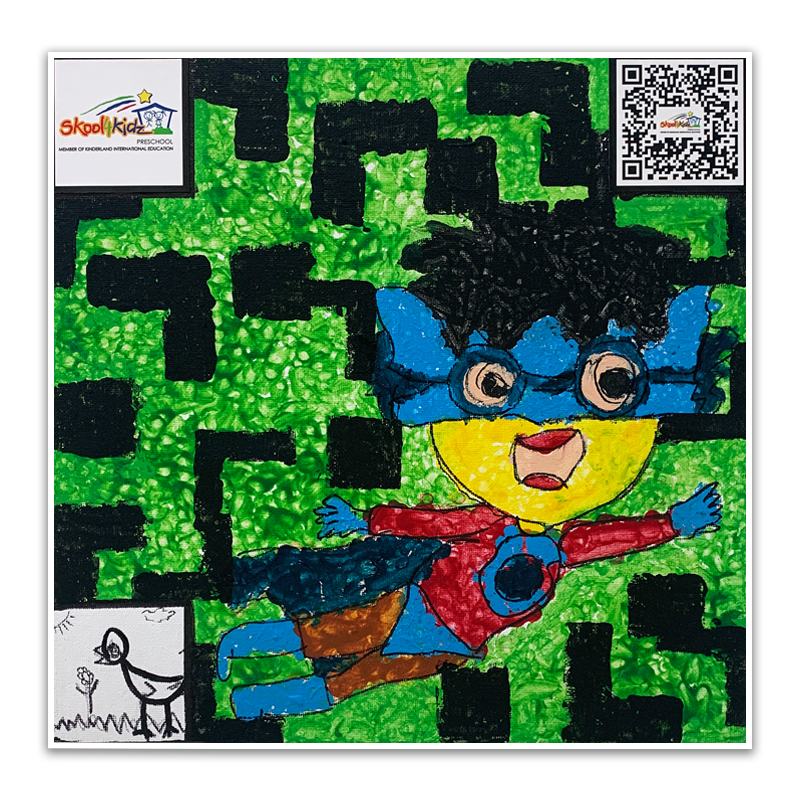 Little Artist: MIKAEL
Level: Kindergarten
Centre: WLCM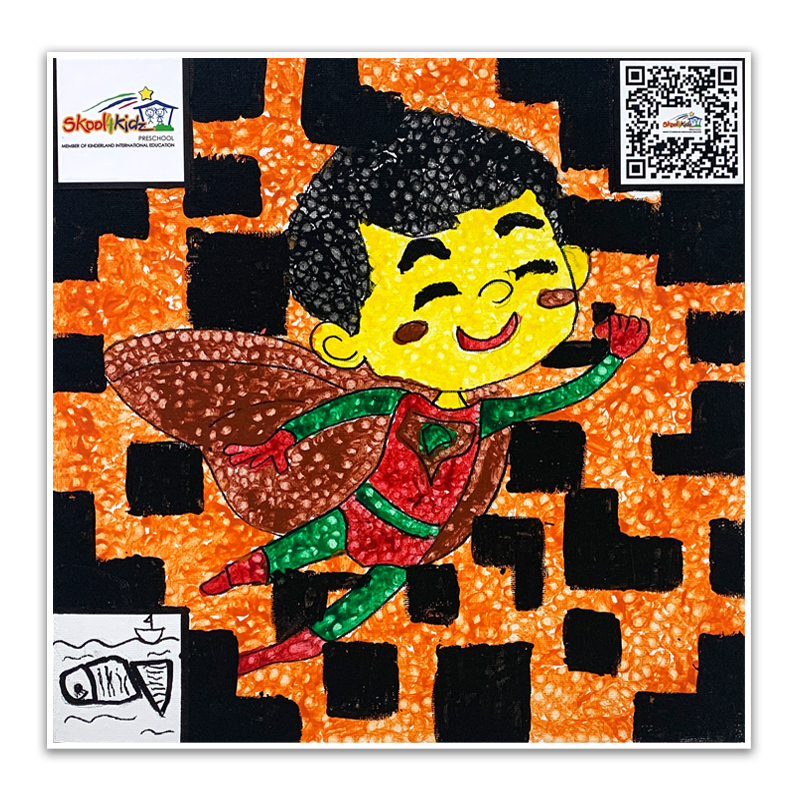 Little Artist: RAMZAAN
Level: Kindergarten
Centre: WLCM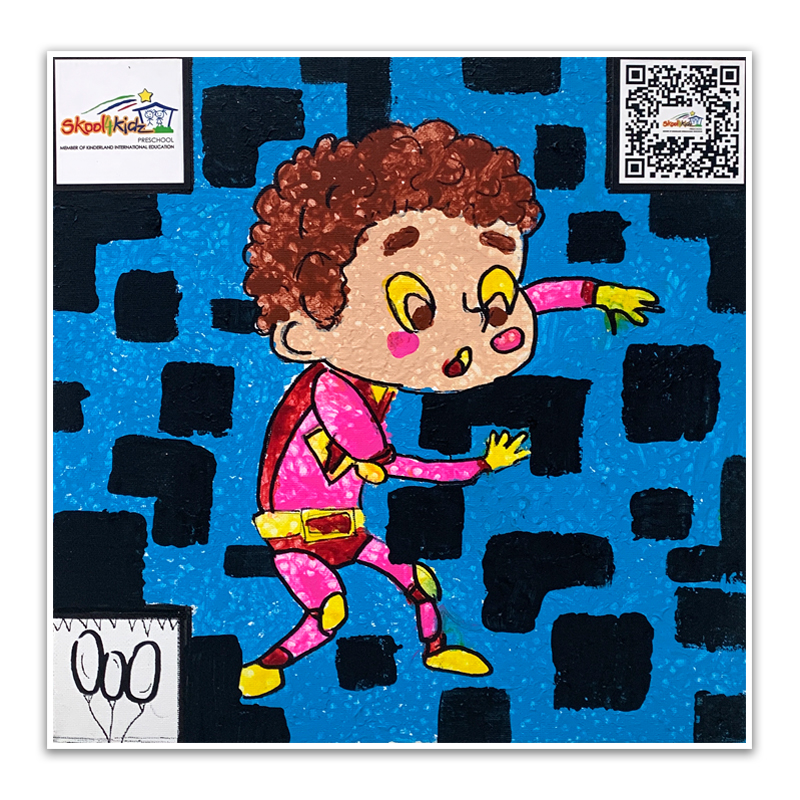 Little Artist: RASYDAN
Level: Kindergarten
Centre: WLCM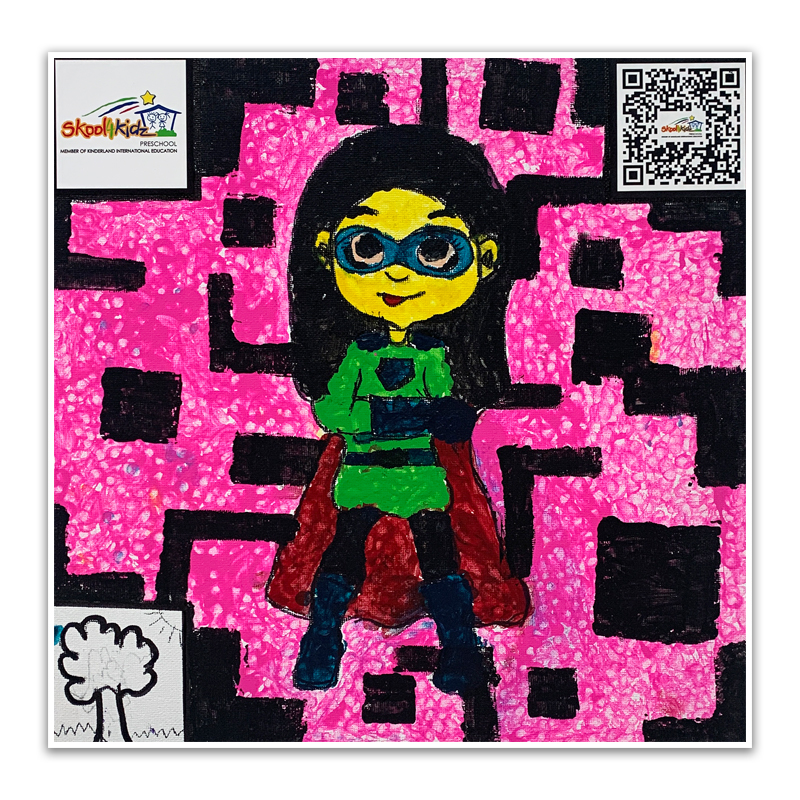 Little Artist: SABRINA
Level: Kindergarten
Centre: WLCM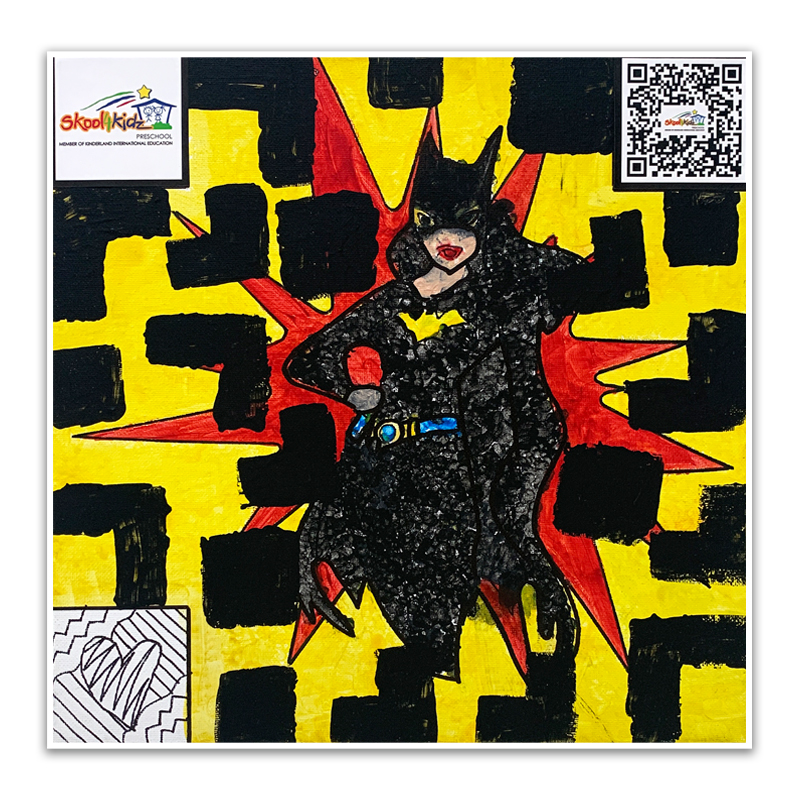 Little Artist: XIN LIN
Level: Kindergarten
Centre: WLCM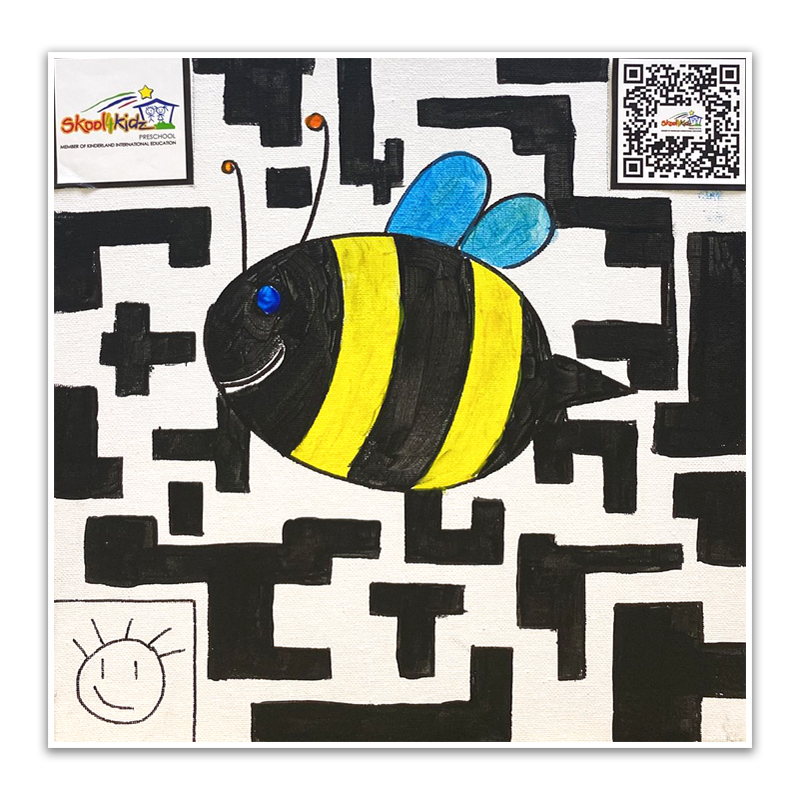 Little Artist: AFZA
Level: Kindergarten
Centre: WLRR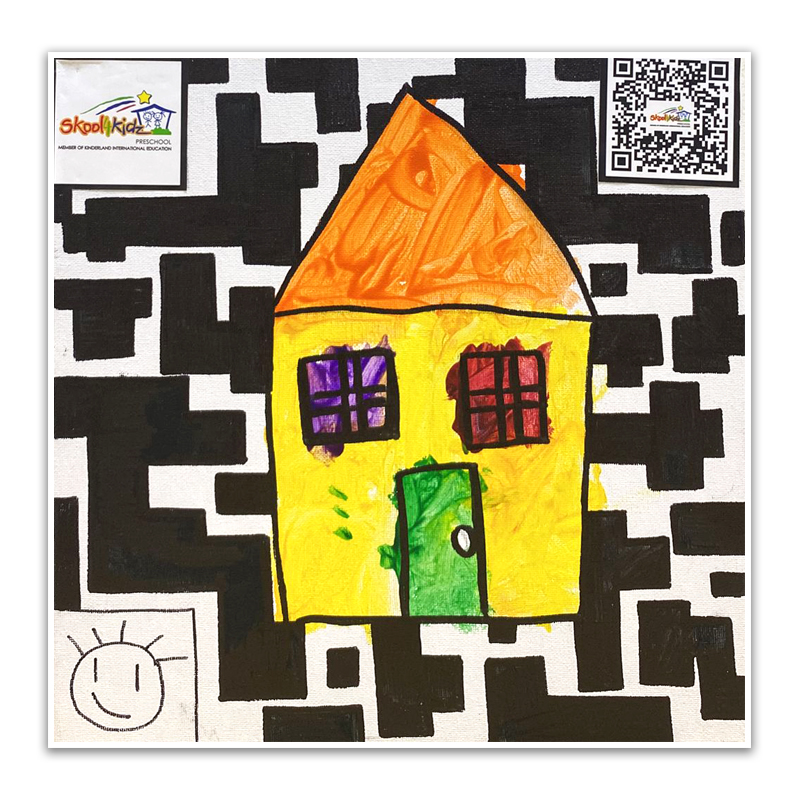 Little Artist: AQIL
Level: Kindergarten
Centre: WLRR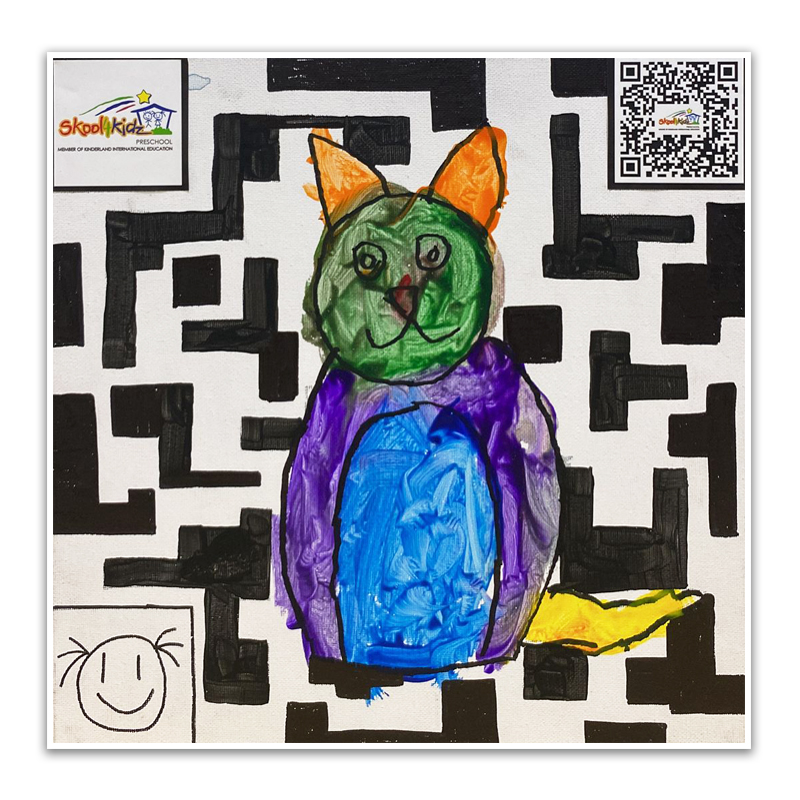 Little Artist: CAELYN
Level: Kindergarten
Centre: WLRR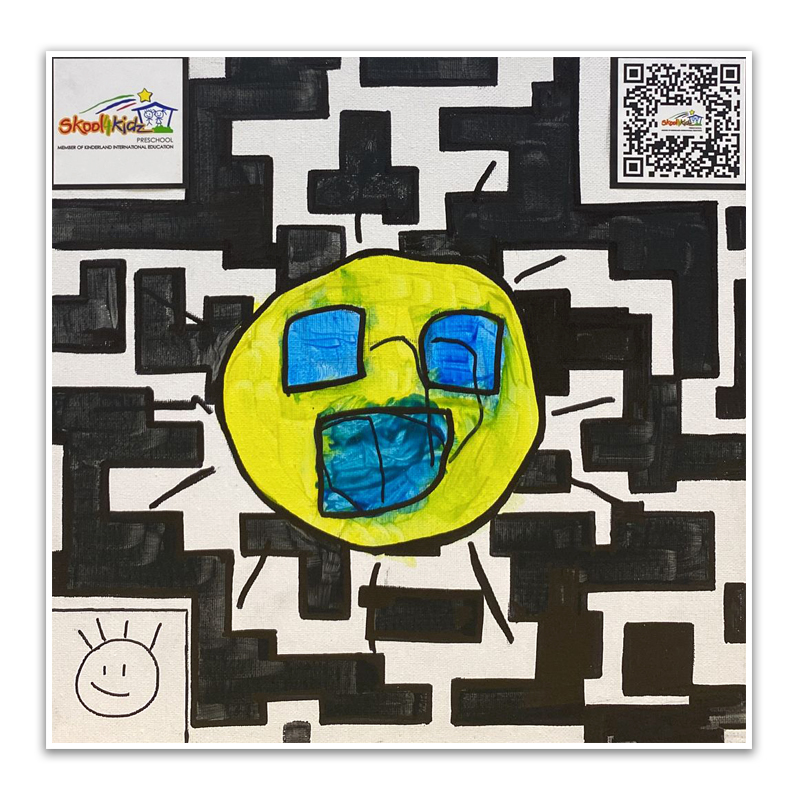 Little Artist: CLEDEN
Level: Kindergarten
Centre: WLRR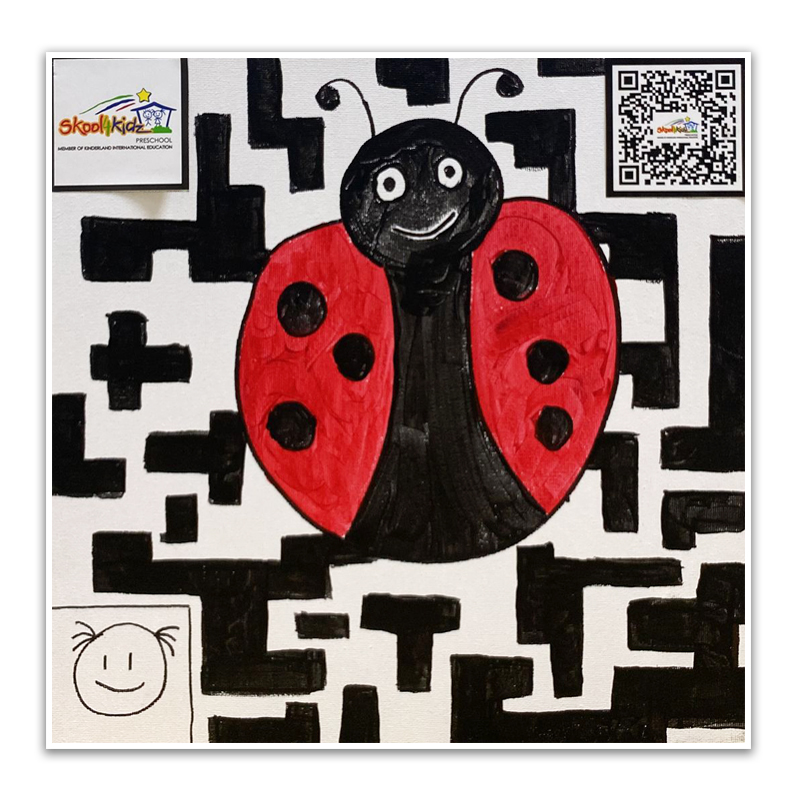 Little Artist: DARWISY
Level: Kindergarten
Centre: WLRR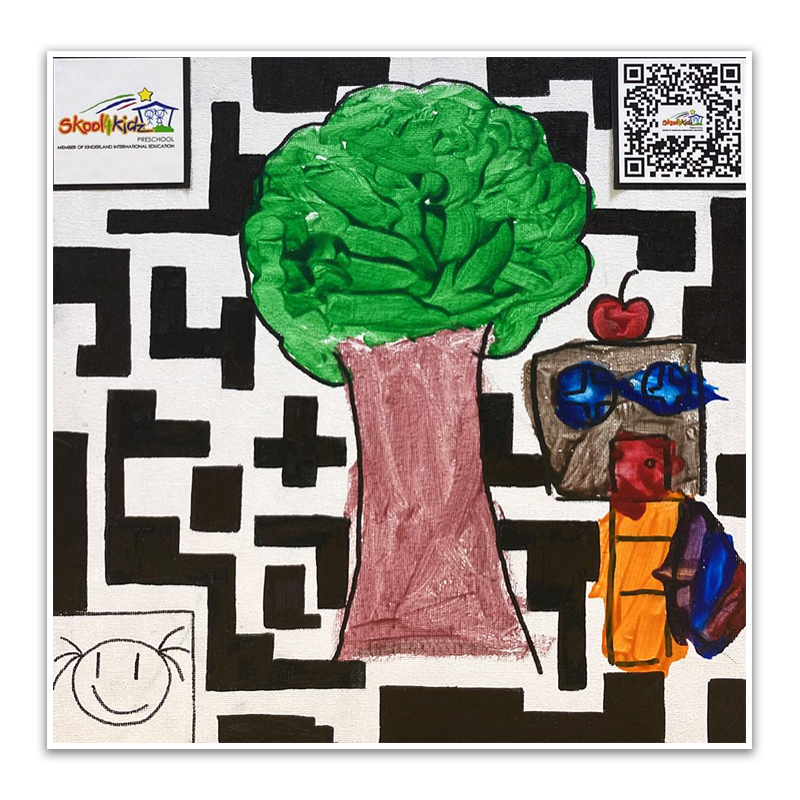 Little Artist: FATIMAH
Level: Kindergarten
Centre: WLRR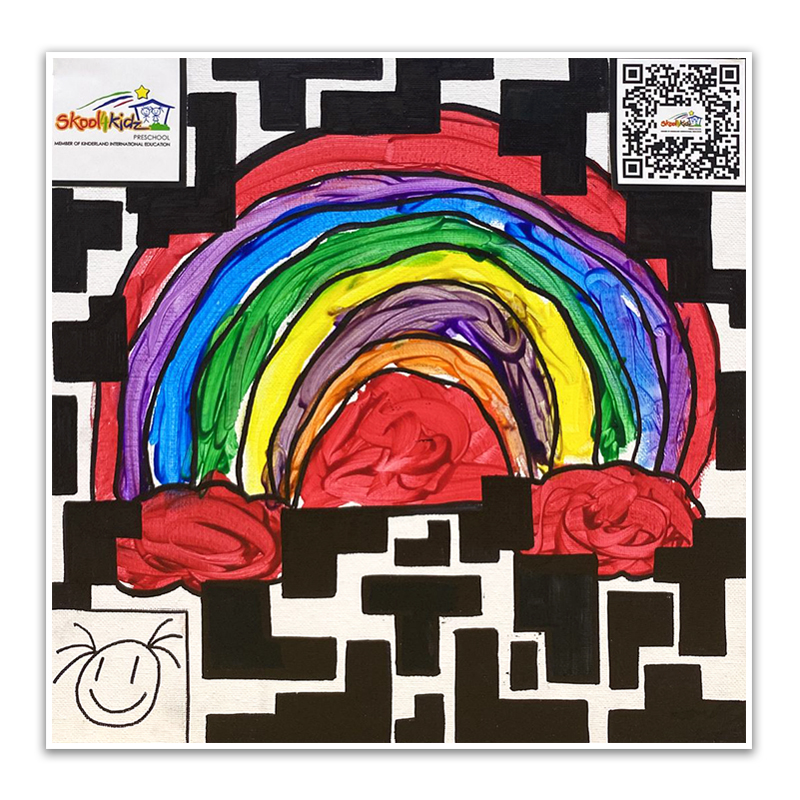 Little Artist: FIRENZA
Level: Kindergarten
Centre: WLRR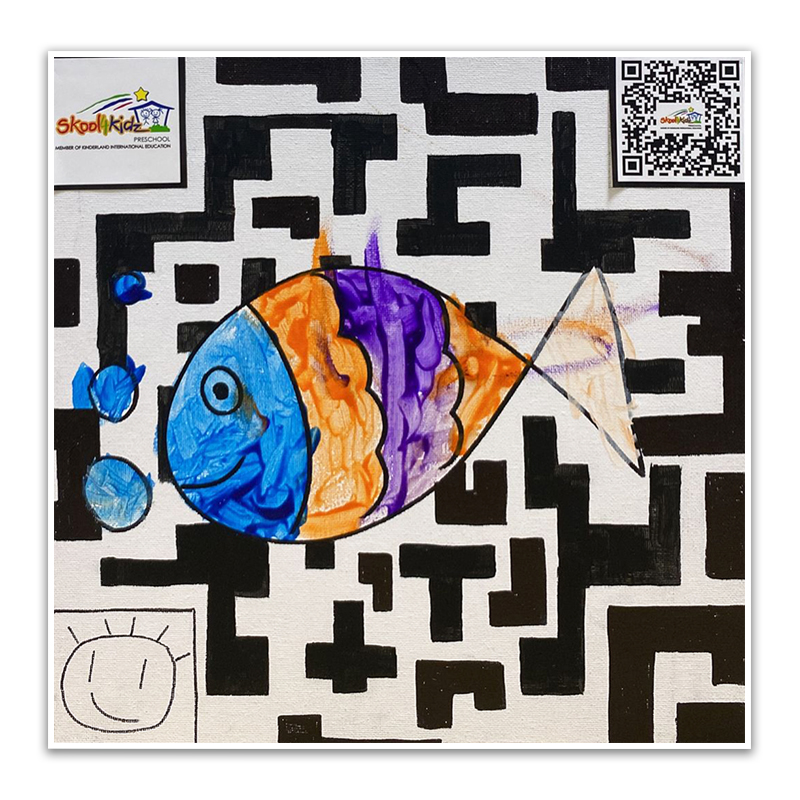 Little Artist: HARITH
Level: Kindergarten
Centre: WLRR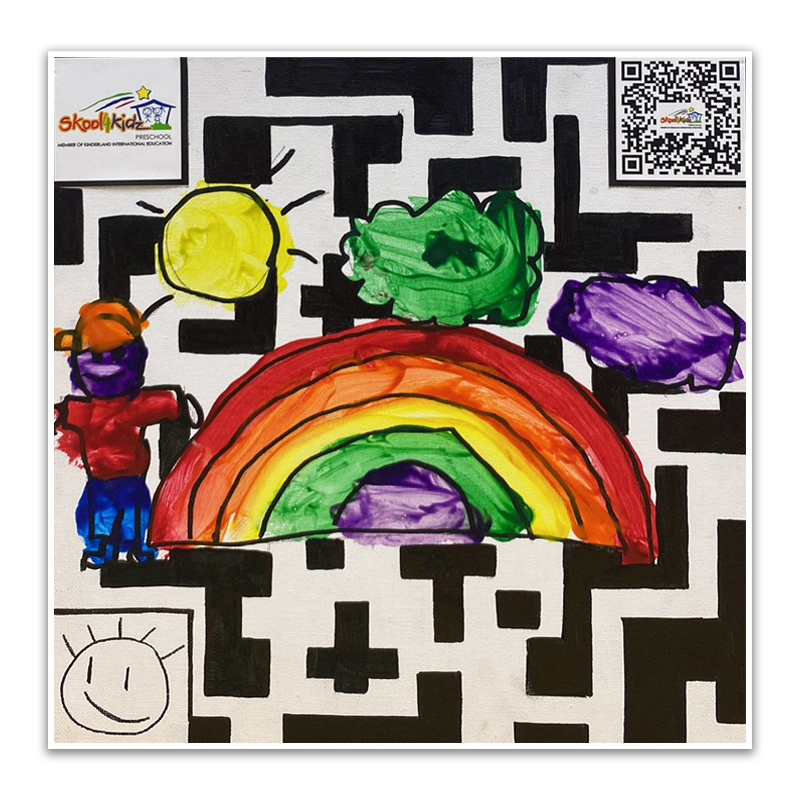 Little Artist: HAZIM
Level: Kindergarten
Centre: WLRR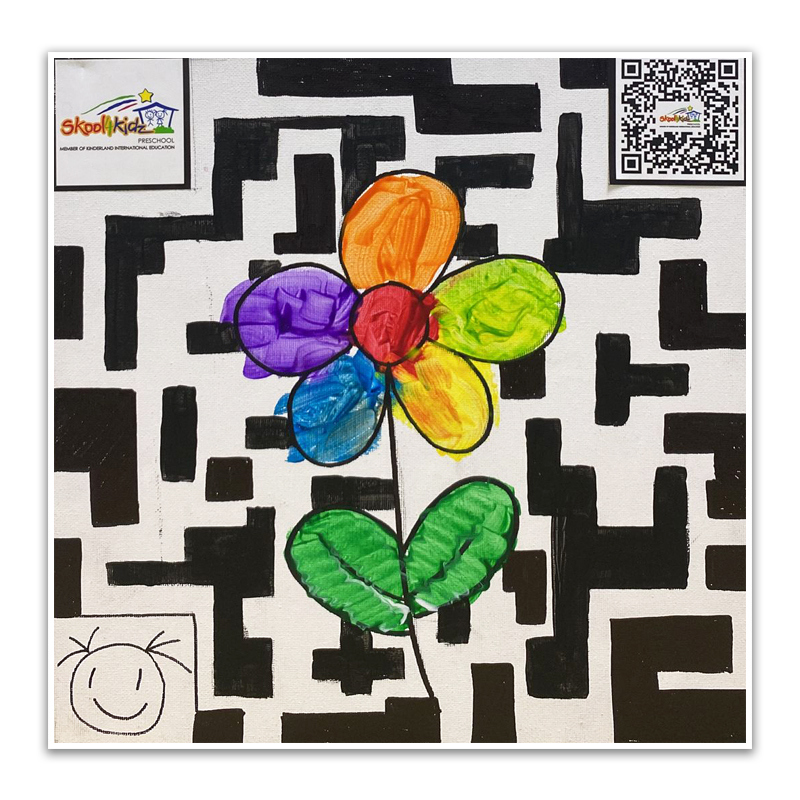 Little Artist: HOPE
Level: Kindergarten
Centre: WLRR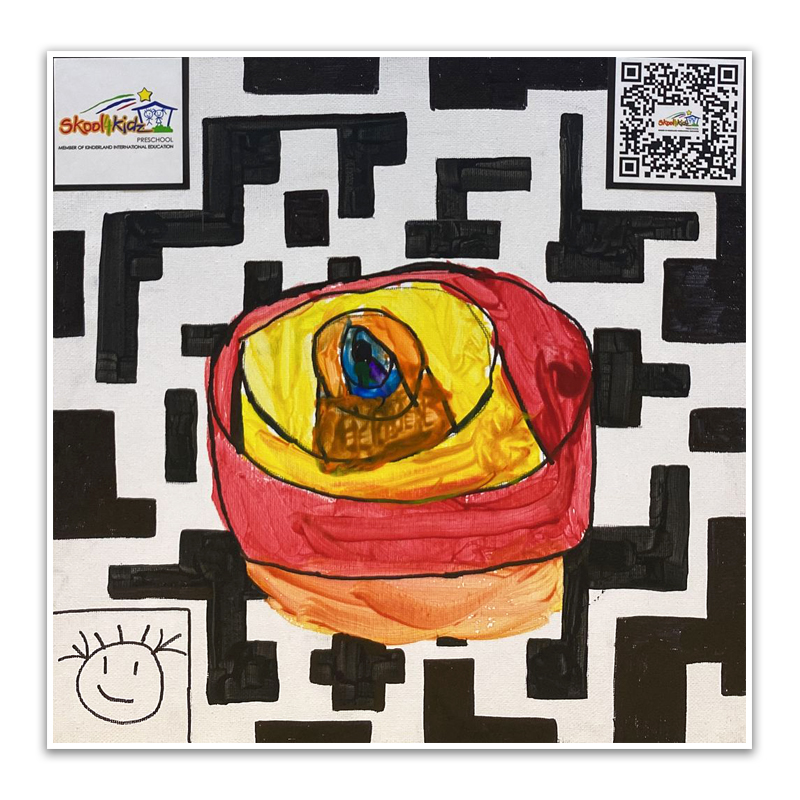 Little Artist: HUMAIRAH
Level: Kindergarten
Centre: WLRR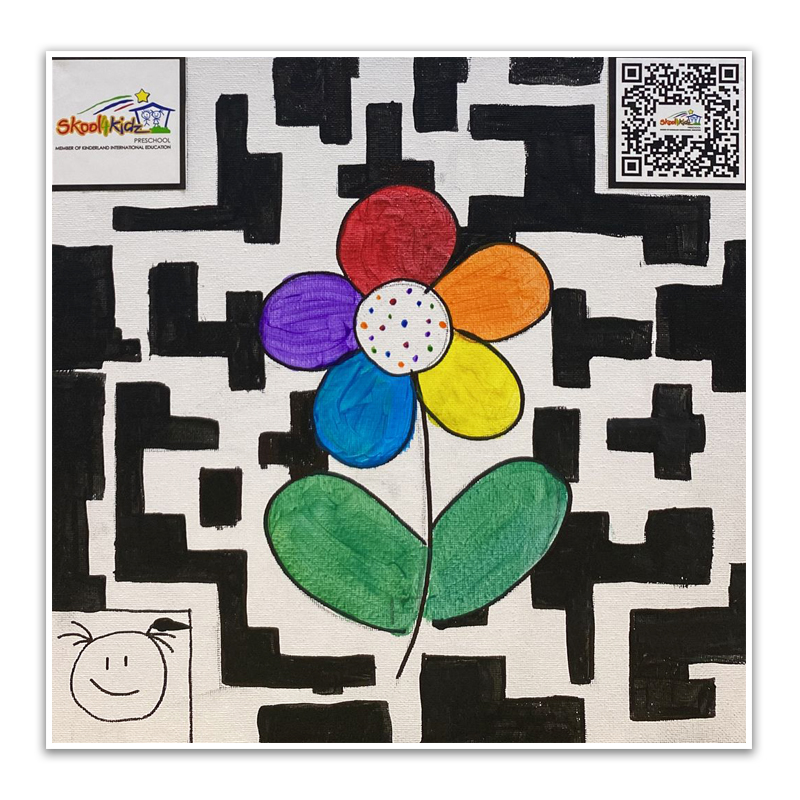 Little Artist: JAYNE
Level: Kindergarten
Centre: WLRR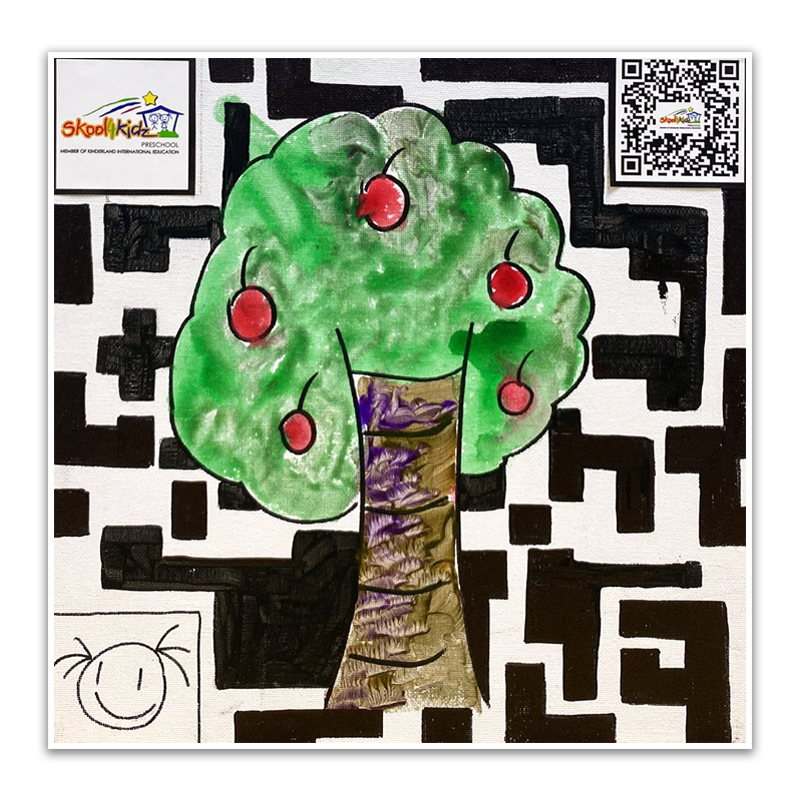 Little Artist: KAYLA
Level: Kindergarten
Centre: WLRR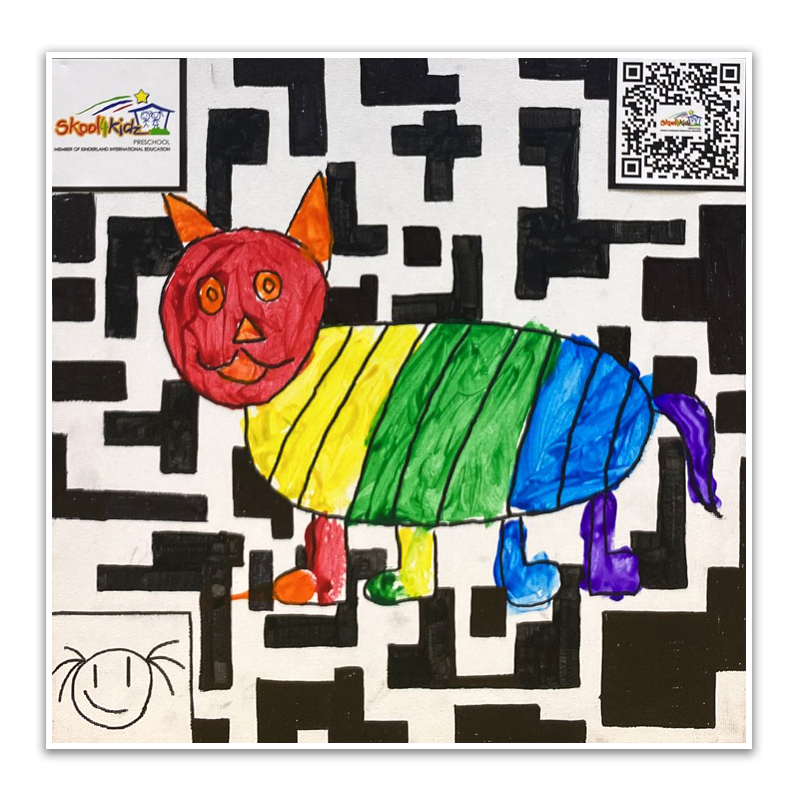 Little Artist: NADRA
Level: Kindergarten
Centre: WLRR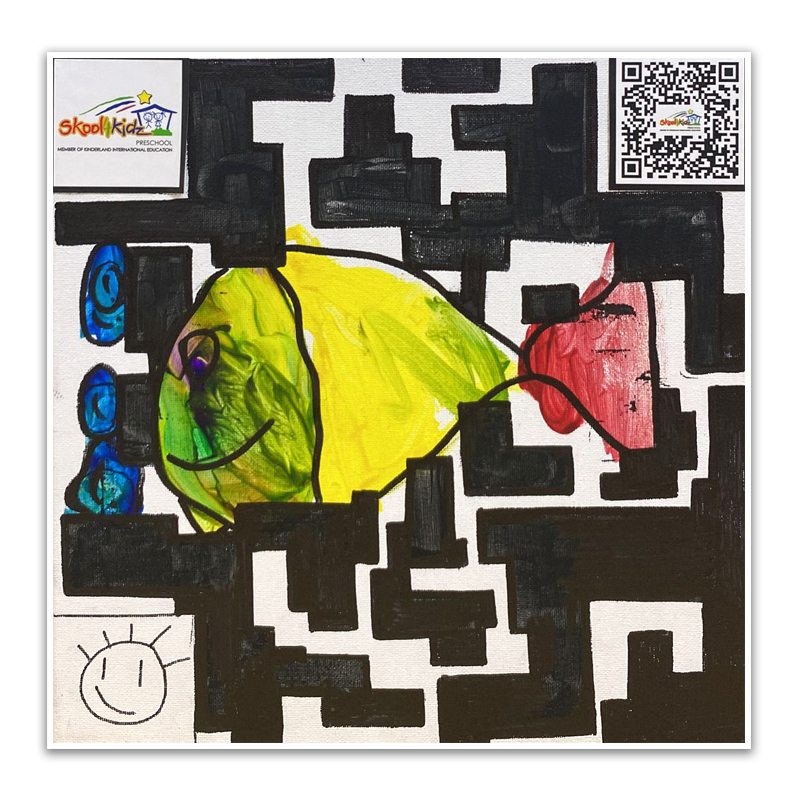 Little Artist: NAEL
Level: Kindergarten
Centre: WLRR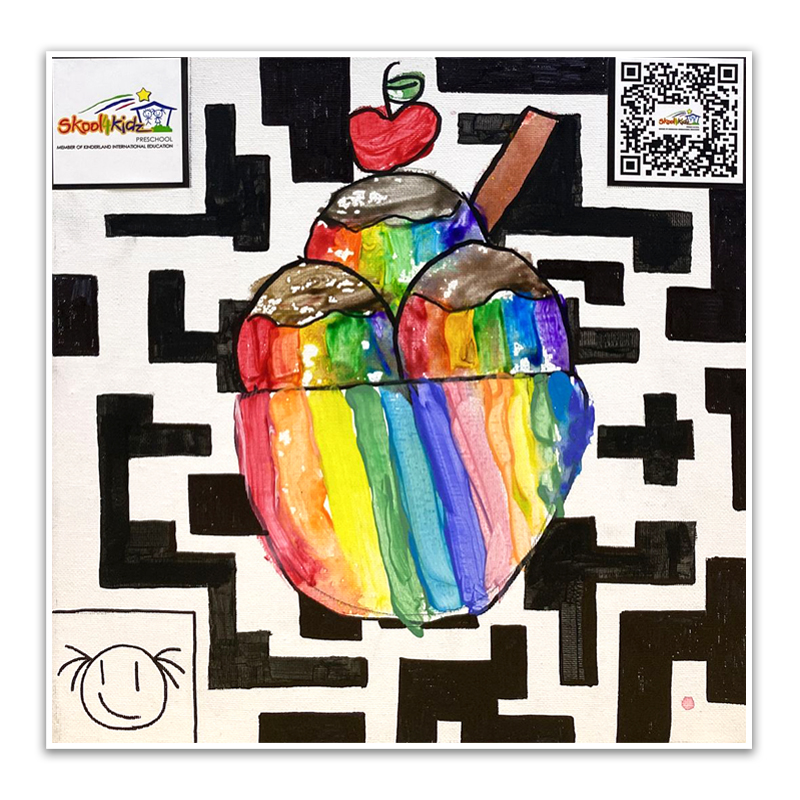 Little Artist: NARI
Level: Kindergarten
Centre: WLRR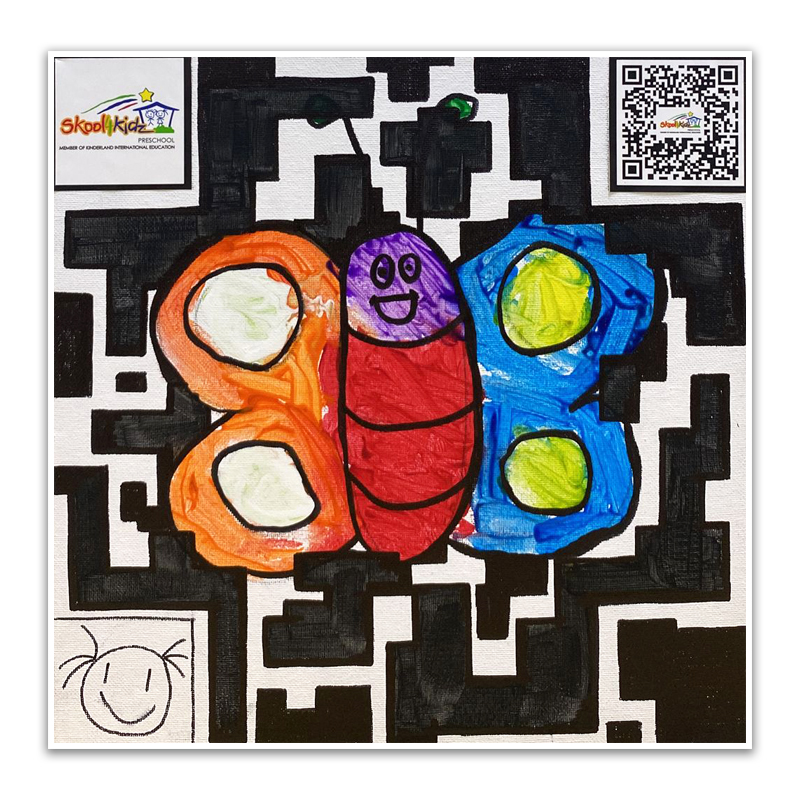 Little Artist: NAYLA
Level: Kindergarten
Centre: WLRR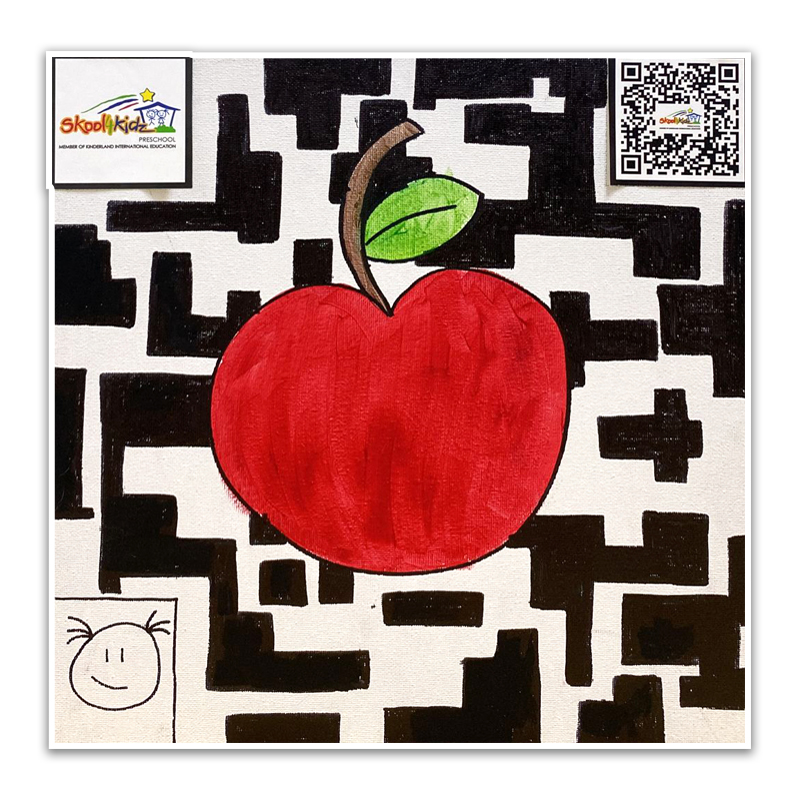 Little Artist: PUVISHA
Level: Kindergarten
Centre: WLRR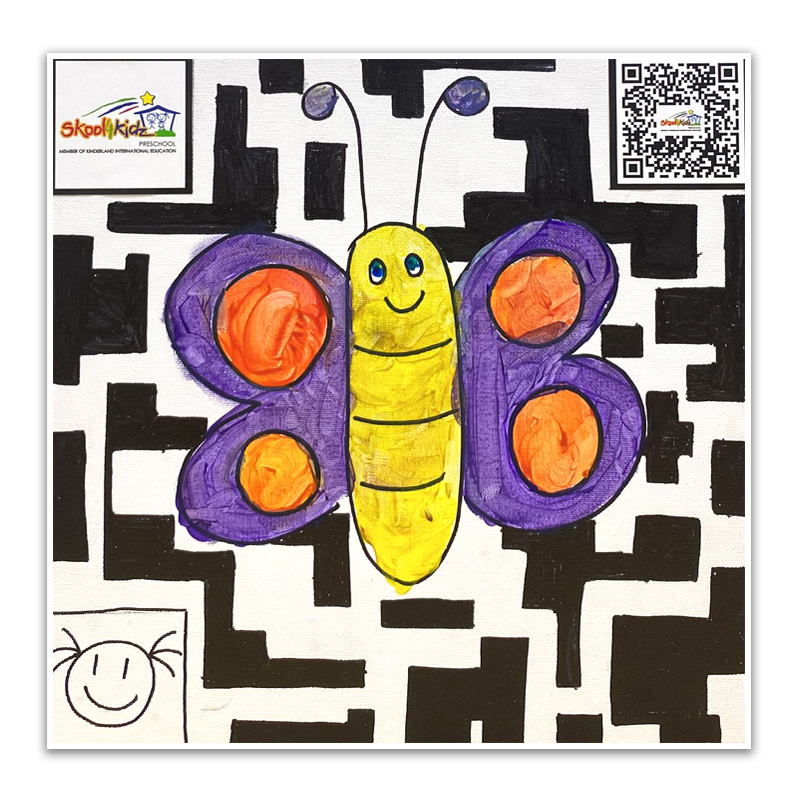 Little Artist: SAASHANA
Level: Kindergarten
Centre: WLRR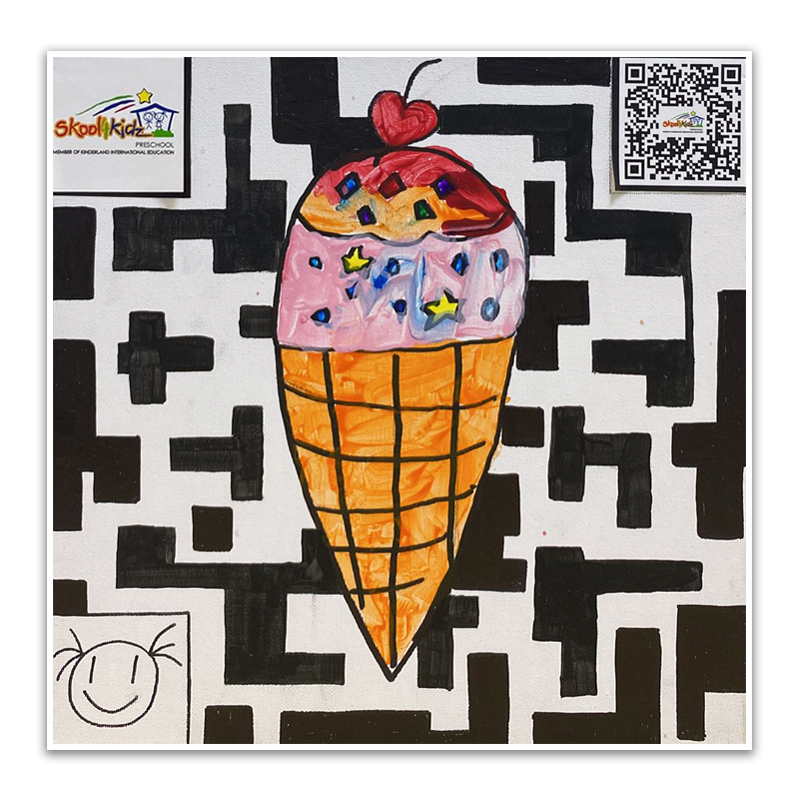 Little Artist: YU RONG
Level: Kindergarten
Centre: WLRR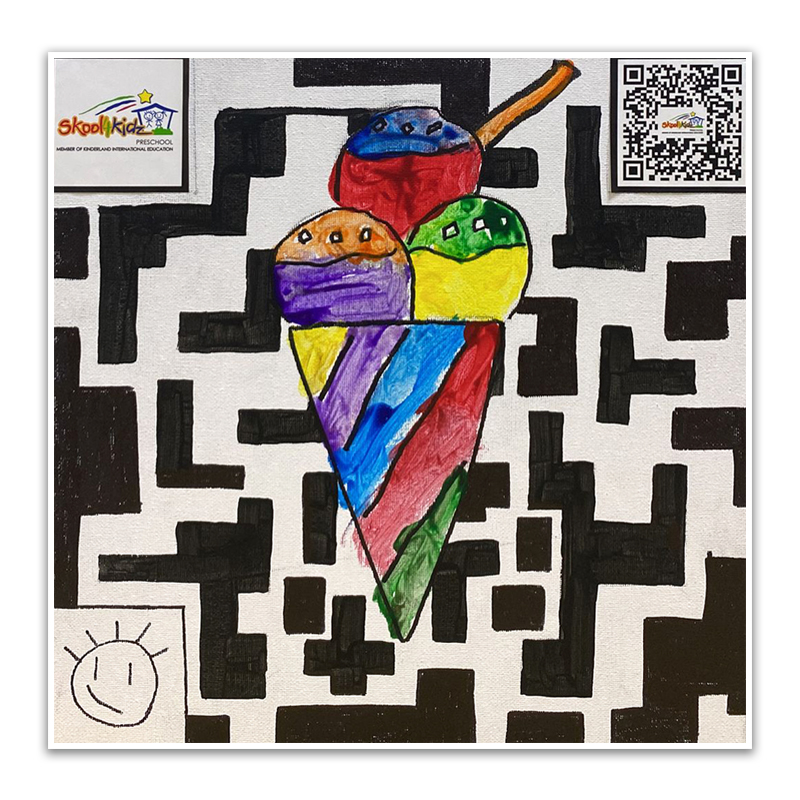 Little Artist: YU WEN
Level: Kindergarten
Centre: WLRR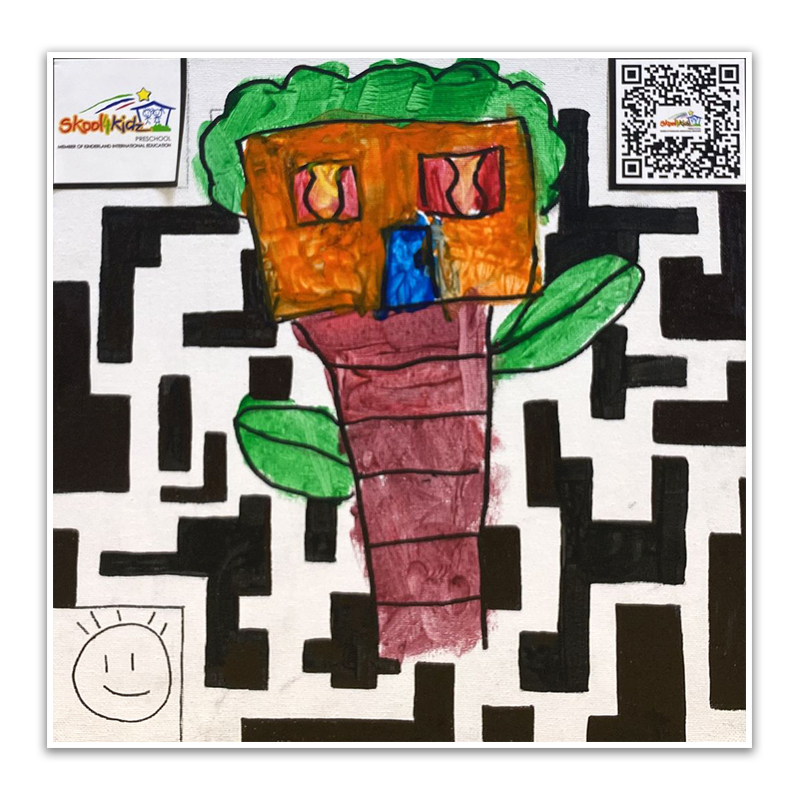 Little Artist: YU XIANG
Level: Kindergarten
Centre: WLRR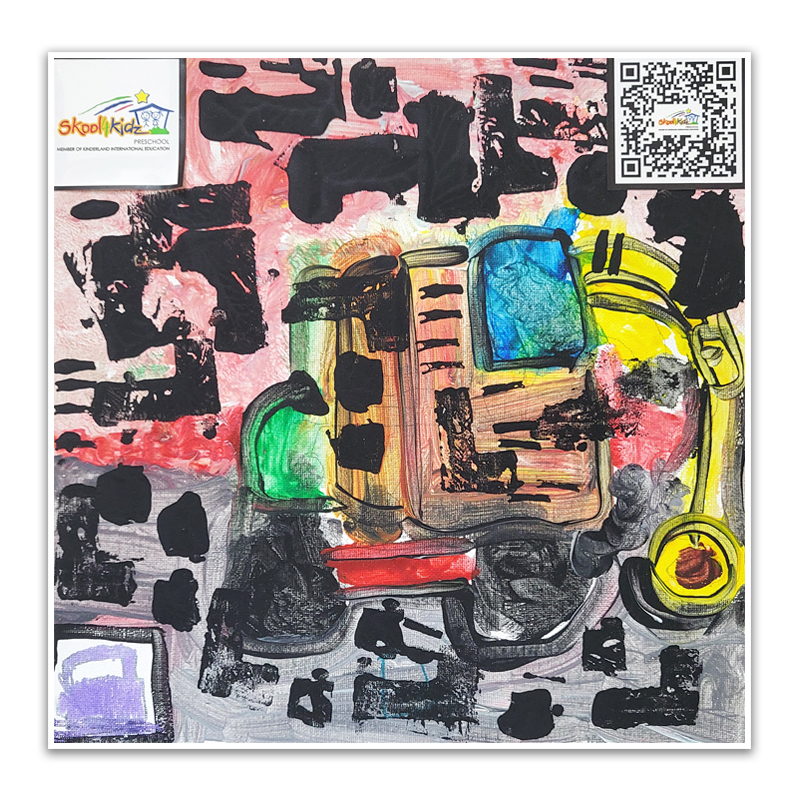 Little Artist: CEEKAY
Level: Kindergarten
Centre: YSOB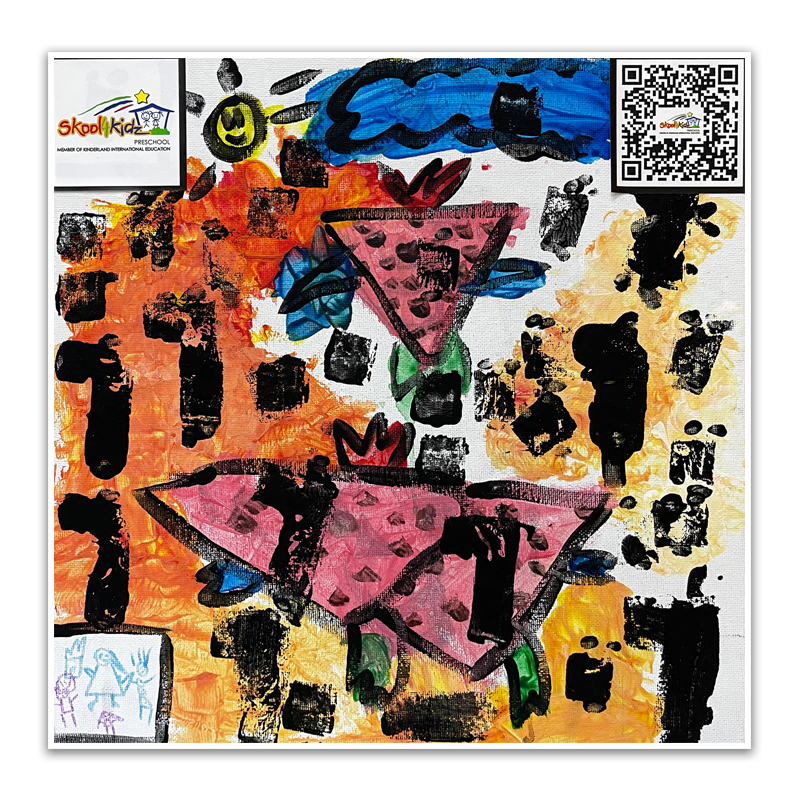 Little Artist: EMBER
Level: Kindergarten
Centre: YSOB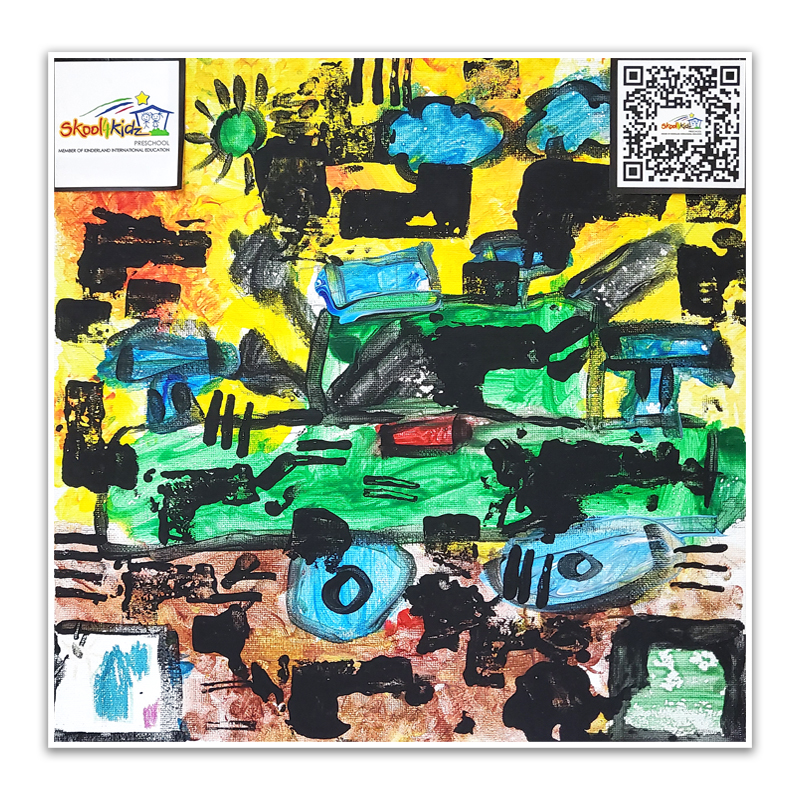 Little Artist: HAKEEM
Level: Kindergarten
Centre: YSOB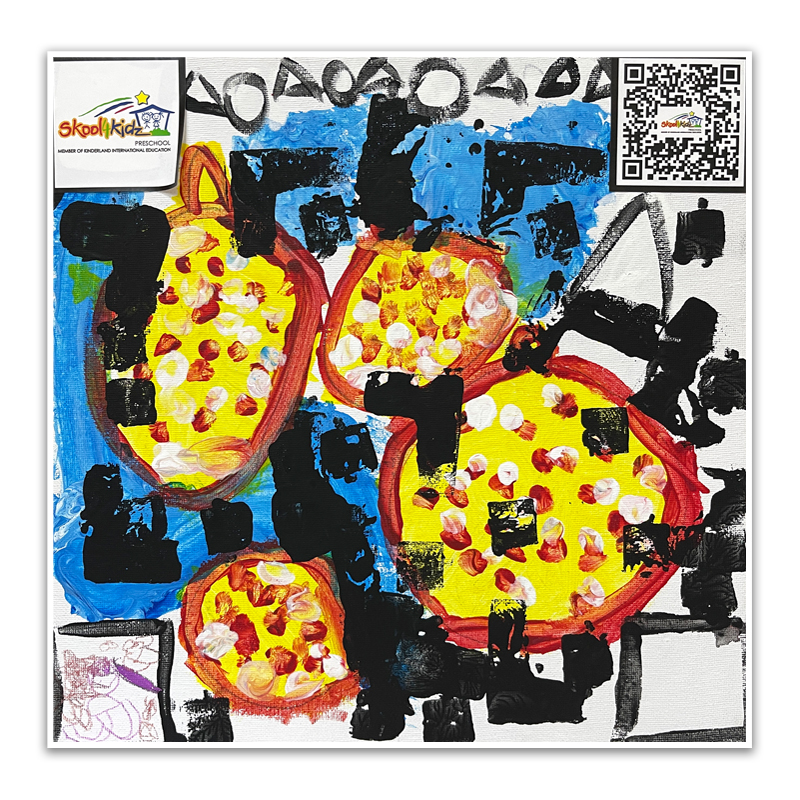 Little Artist: JOELLE
Level: Kindergarten
Centre: YSOB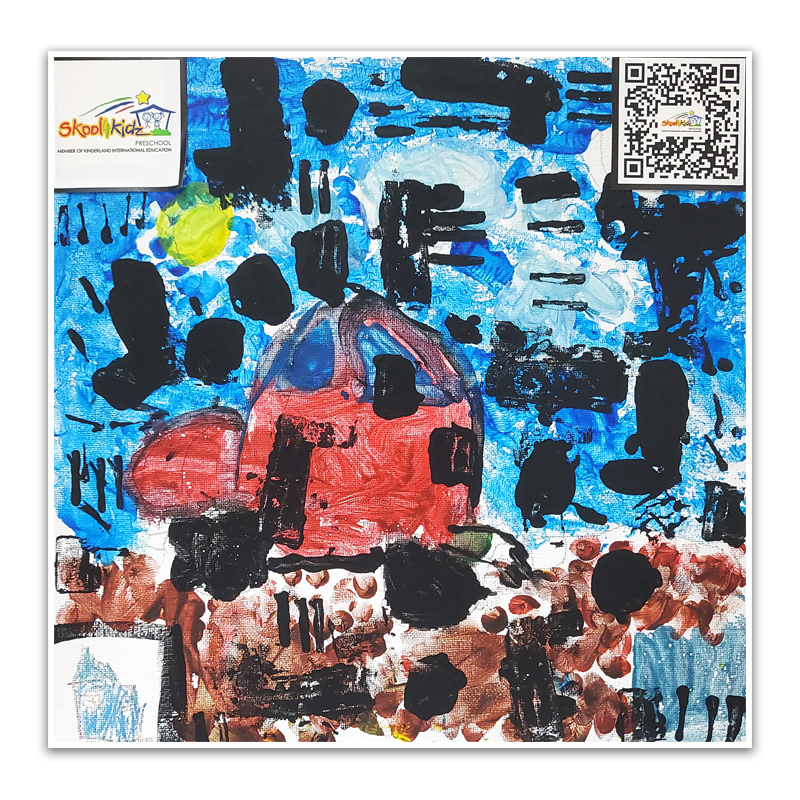 Little Artist: LUCAS
Level: Kindergarten
Centre: YSOB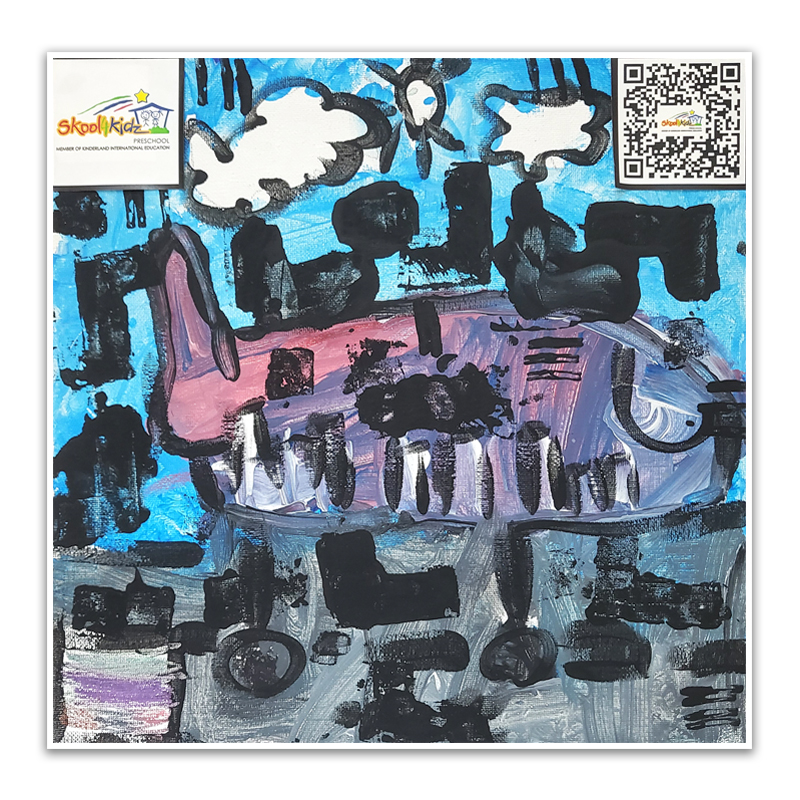 Little Artist: MEREDITH
Level: Kindergarten
Centre: YSOB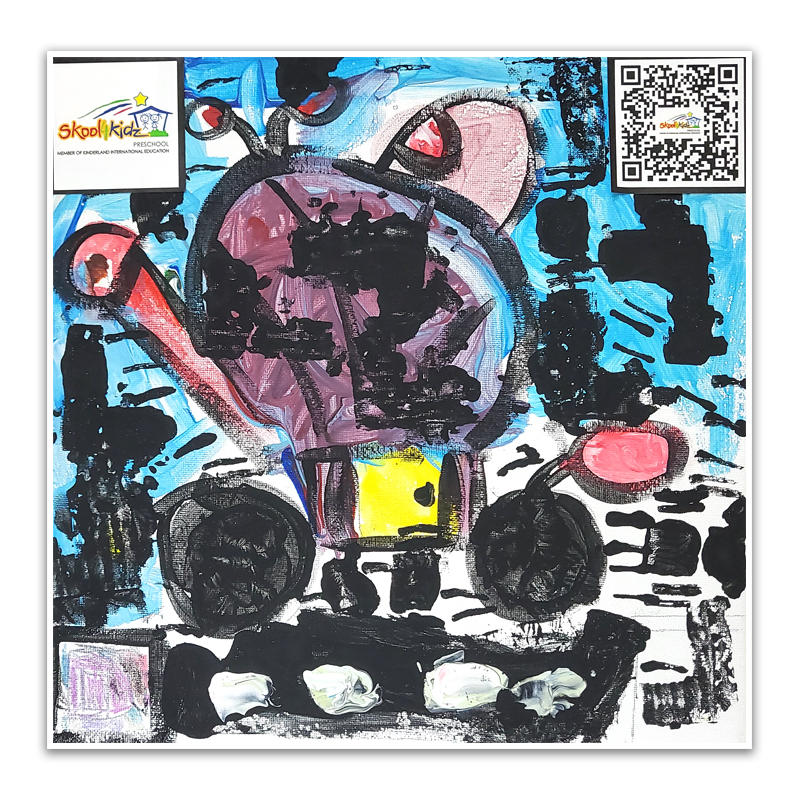 Little Artist: NITHILLA
Level: Kindergarten
Centre: YSOB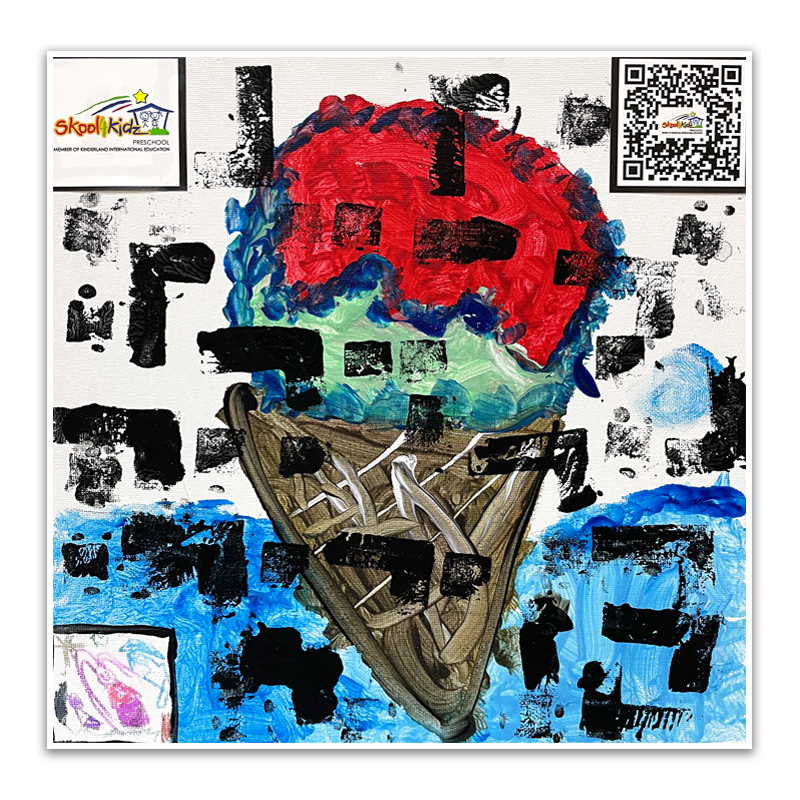 Little Artist: NUFAH
Level: Kindergarten
Centre: YSOB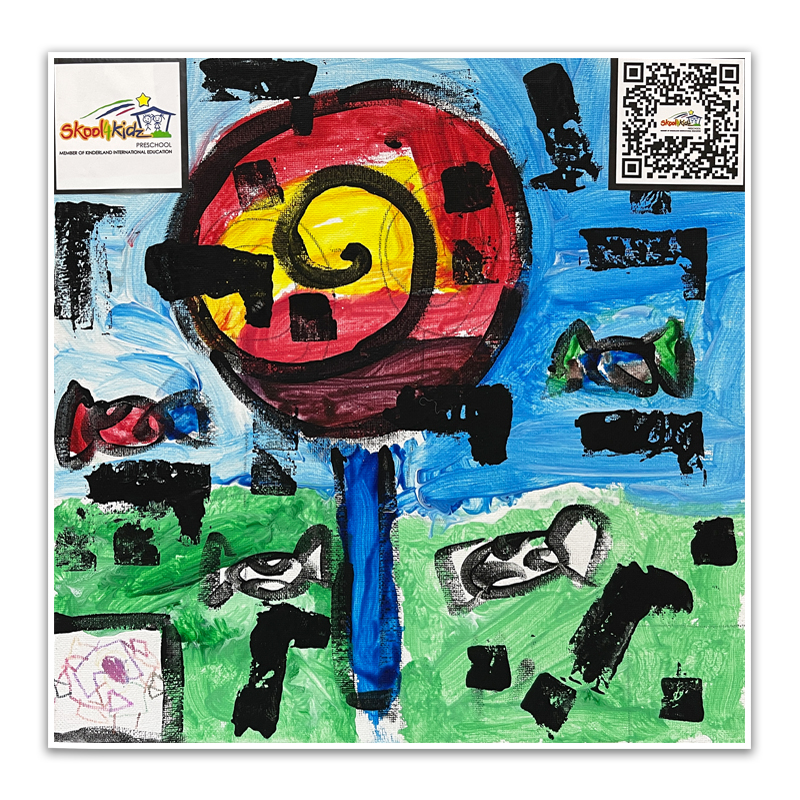 Little Artist: YU-KIT
Level: Kindergarten
Centre: YSOB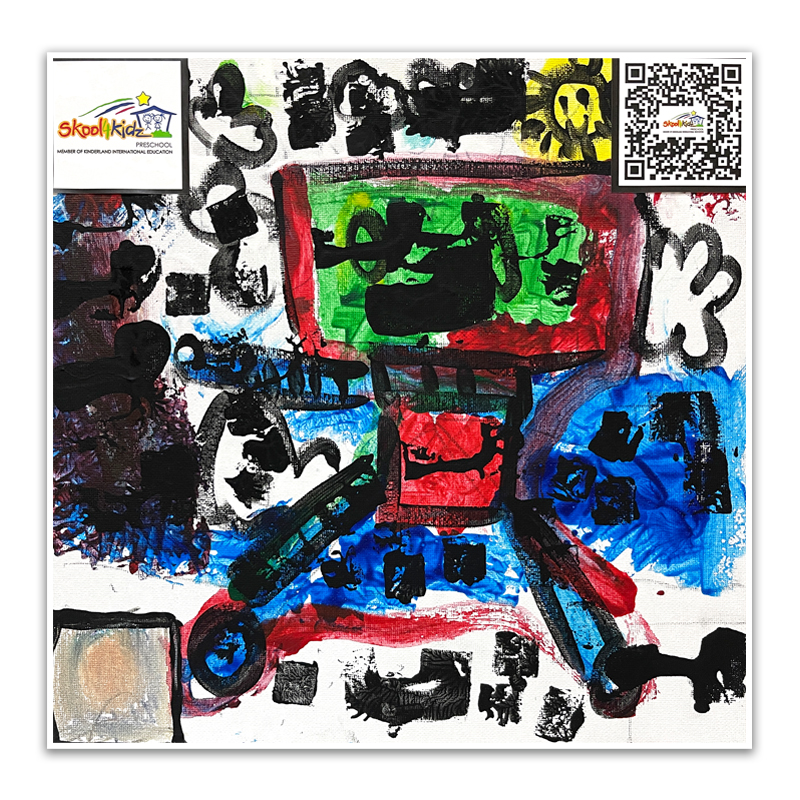 Little Artist: ZED
Level: Kindergarten
Centre: YSOB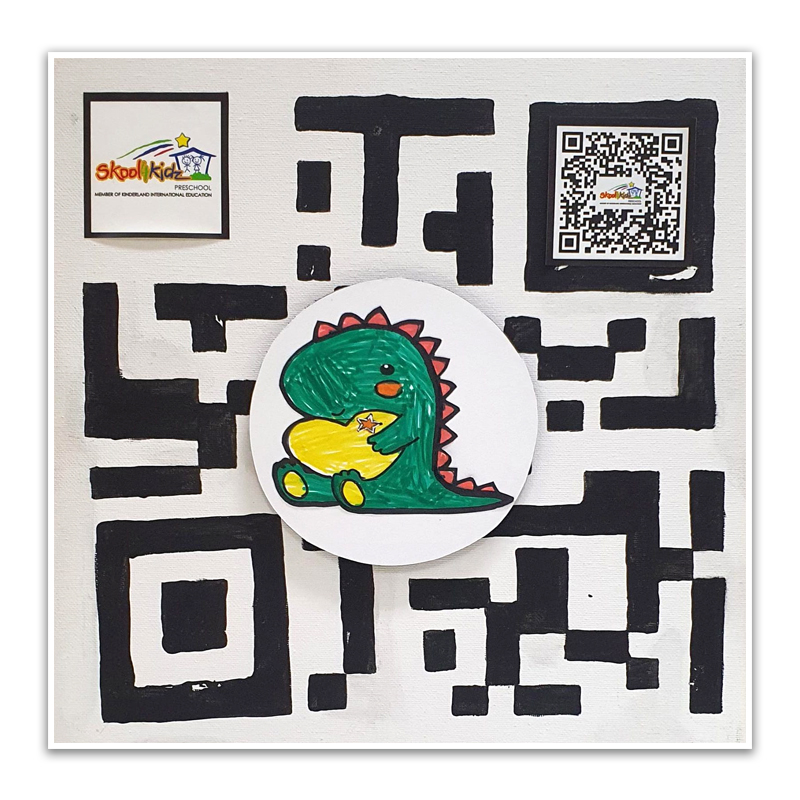 Little Artist: ADAM
Level: Kindergarten
Centre: YSOS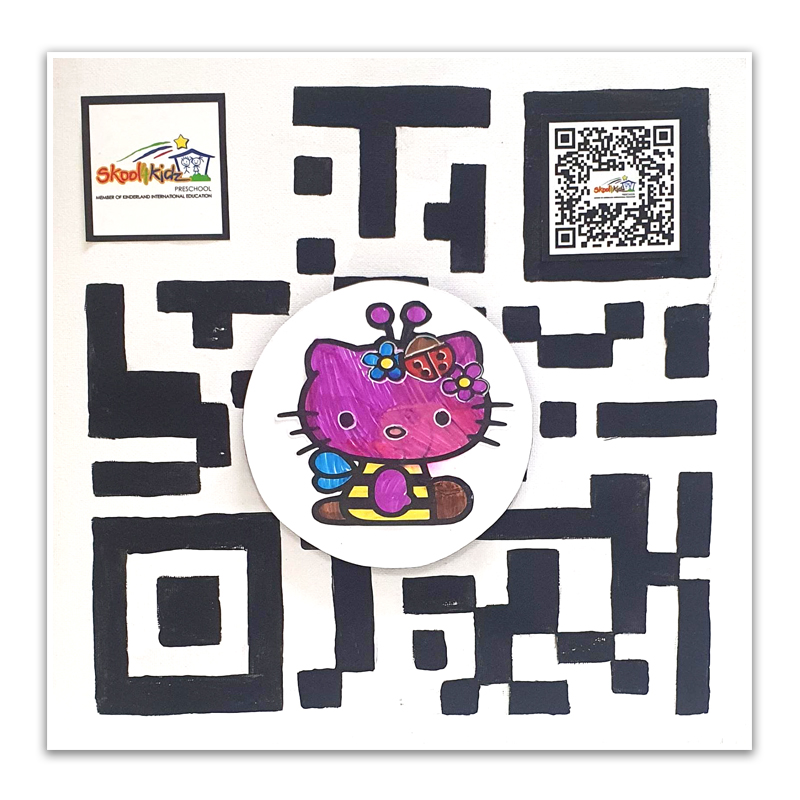 Little Artist: ADRIC
Level: Kindergarten
Centre: YSOS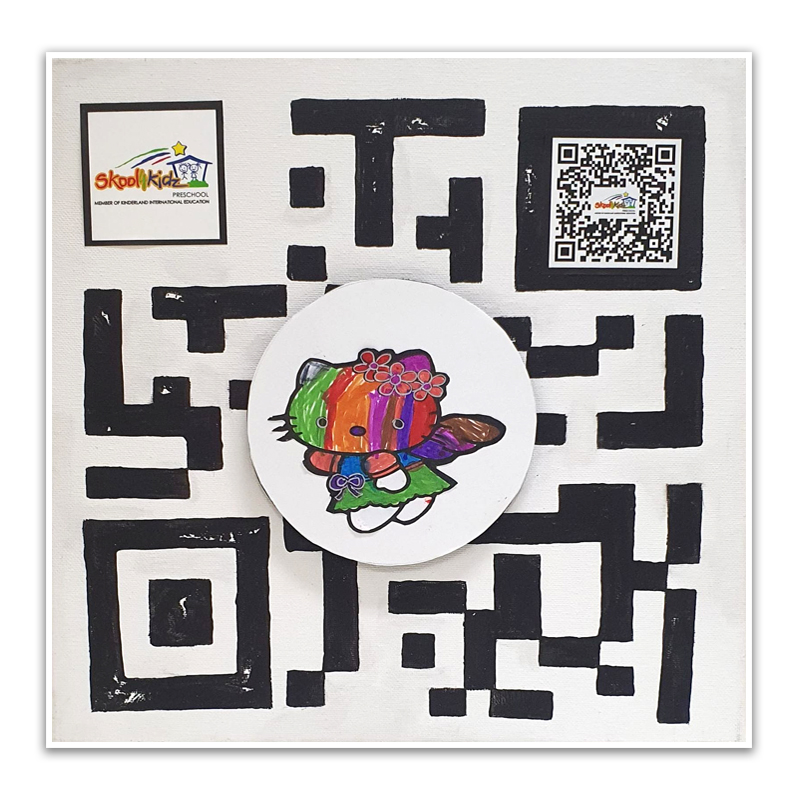 Little Artist: ARISSA
Level: Kindergarten
Centre: YSOS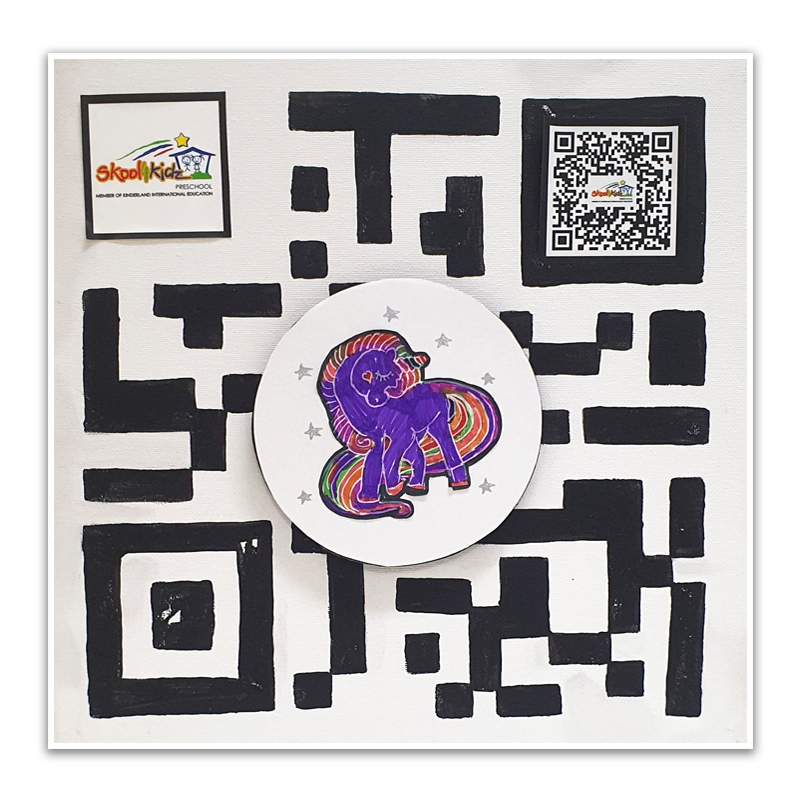 Little Artist: CAITLIN
Level: Kindergarten
Centre: YSOS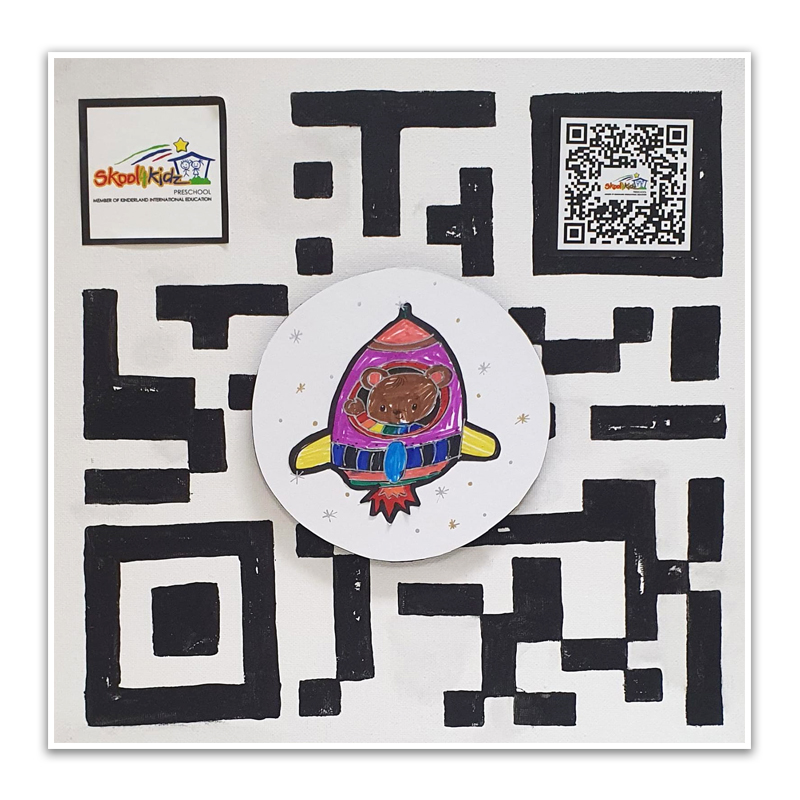 Little Artist: CAYDEN
Level: Kindergarten
Centre: YSOS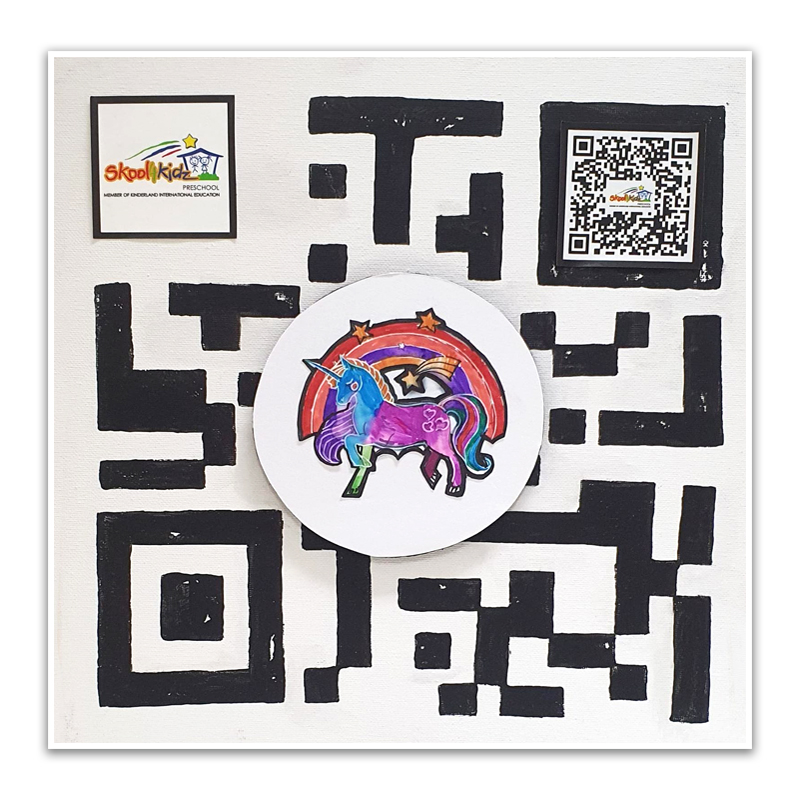 Little Artist: CHARMAINE
Level: Kindergarten
Centre: YSOS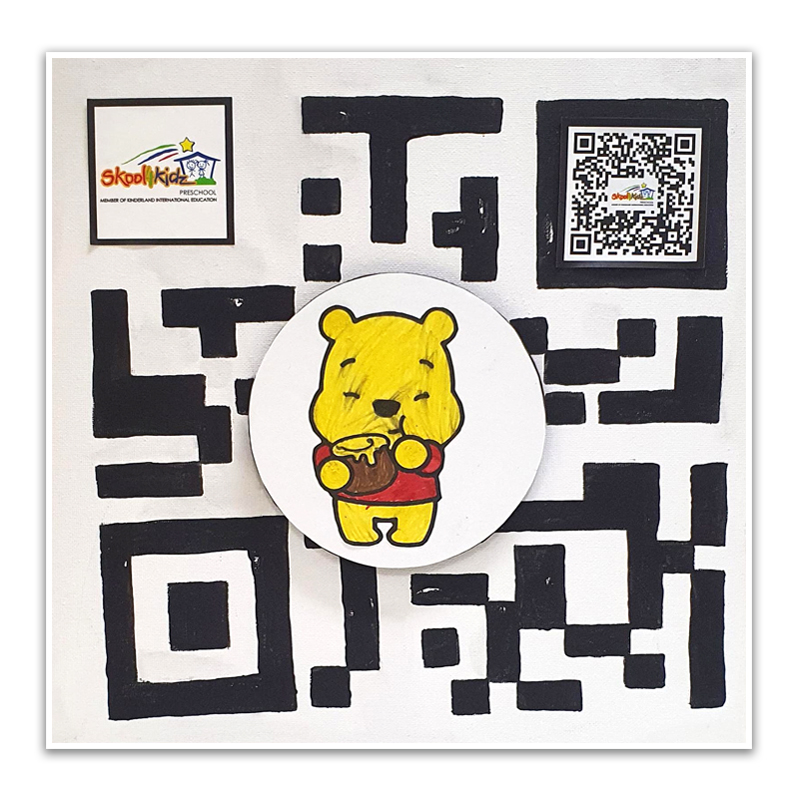 Little Artist: EDEN
Level: Kindergarten
Centre: YSOS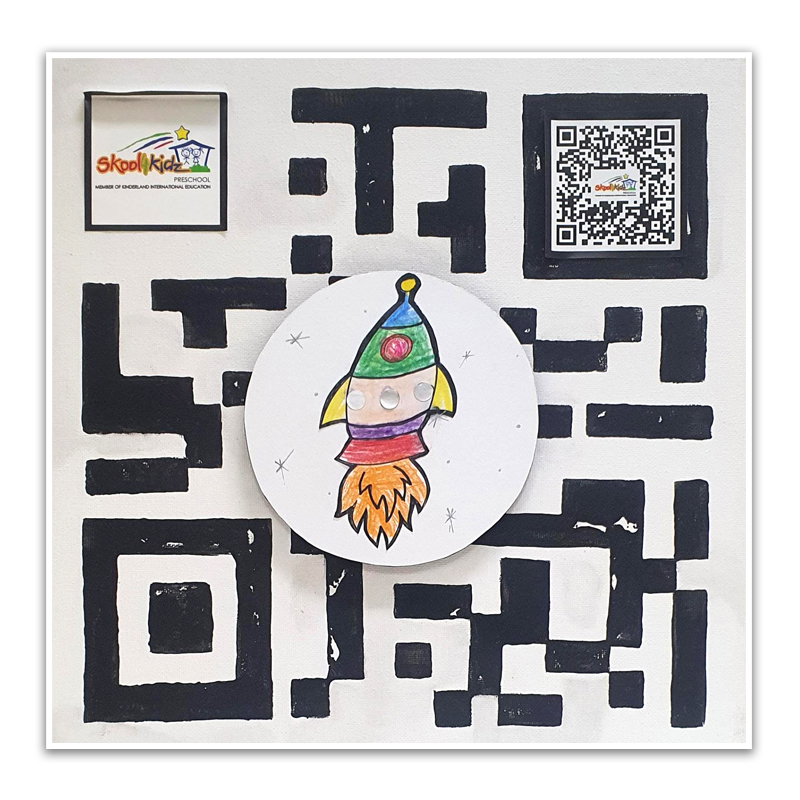 Little Artist: EMILY
Level: Kindergarten
Centre: YSOS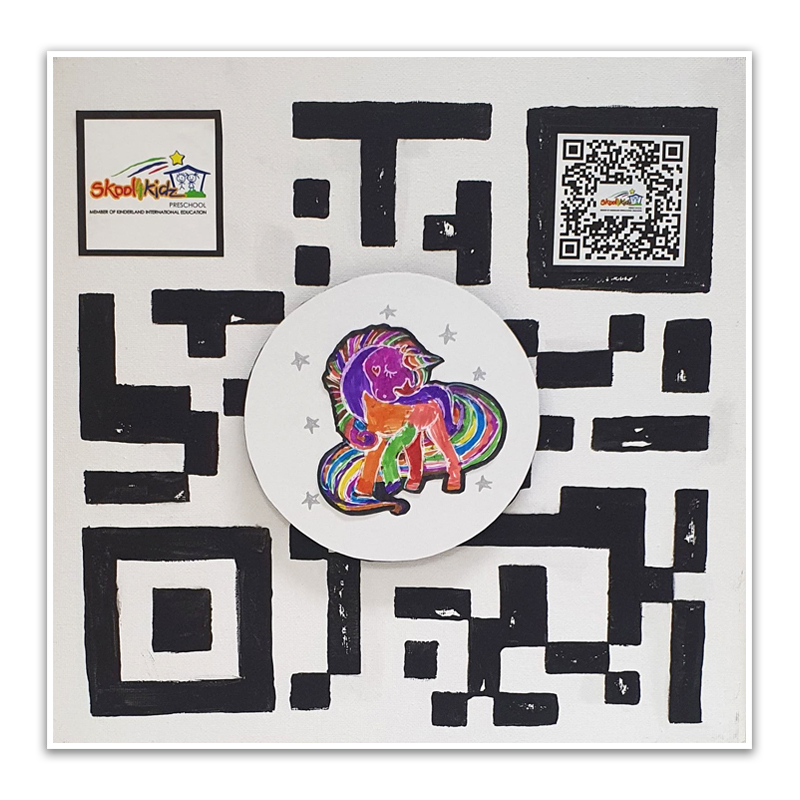 Little Artist: GWENDOLYN
Level: Kindergarten
Centre: YSOS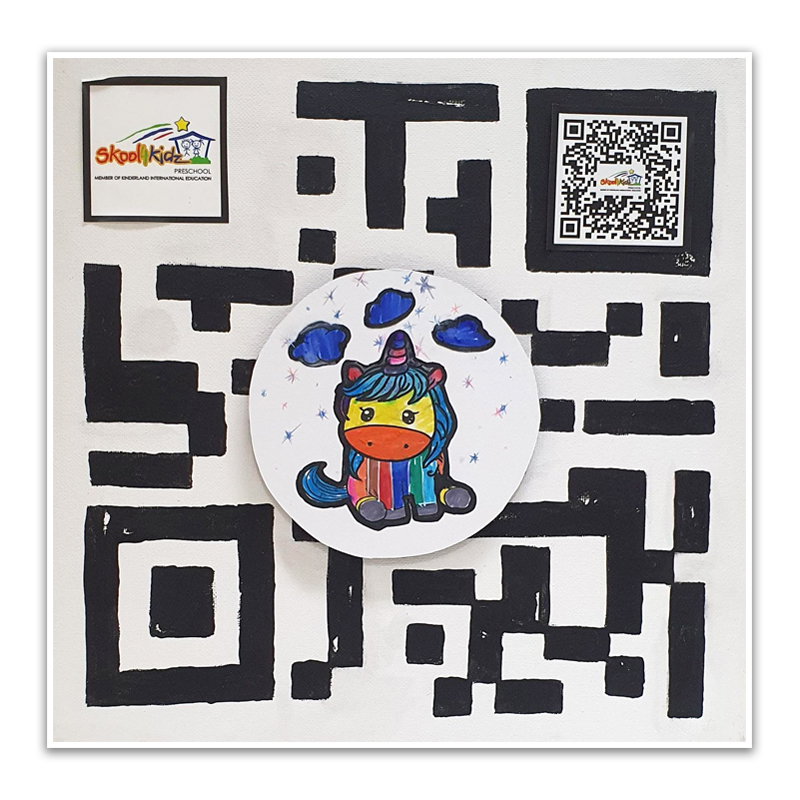 Little Artist: HUMAIRA
Level: Kindergarten
Centre: YSOS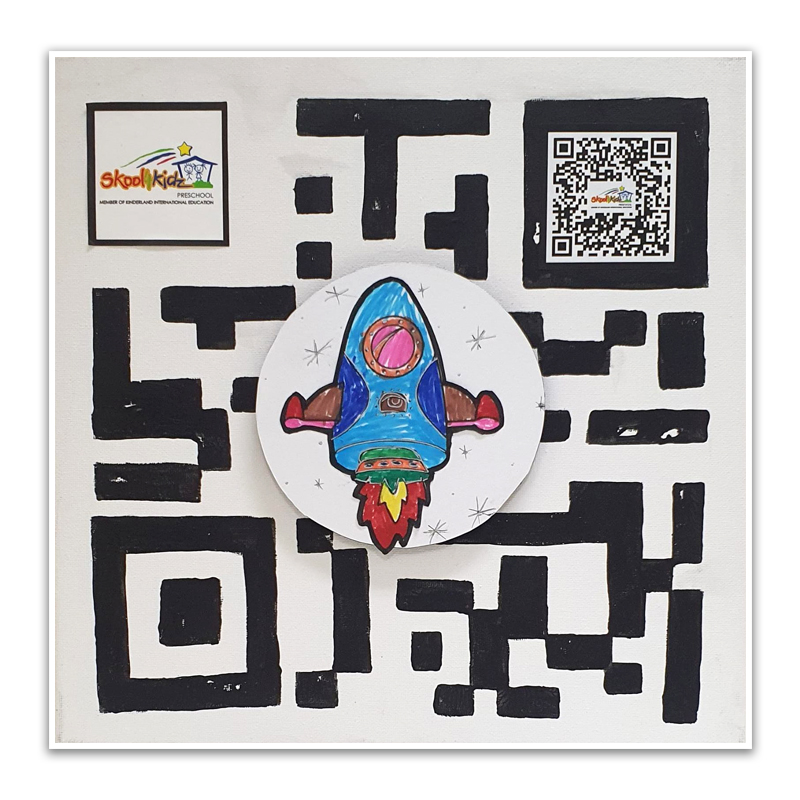 Little Artist: JE MIN
Level: Kindergarten
Centre: YSOS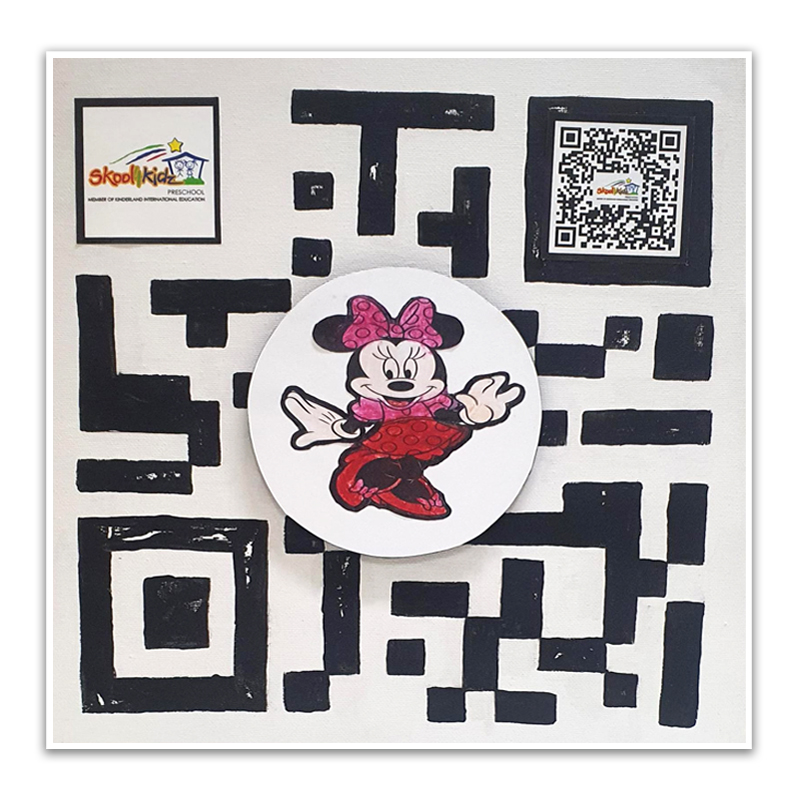 Little Artist: JOY
Level: Kindergarten
Centre: YSOS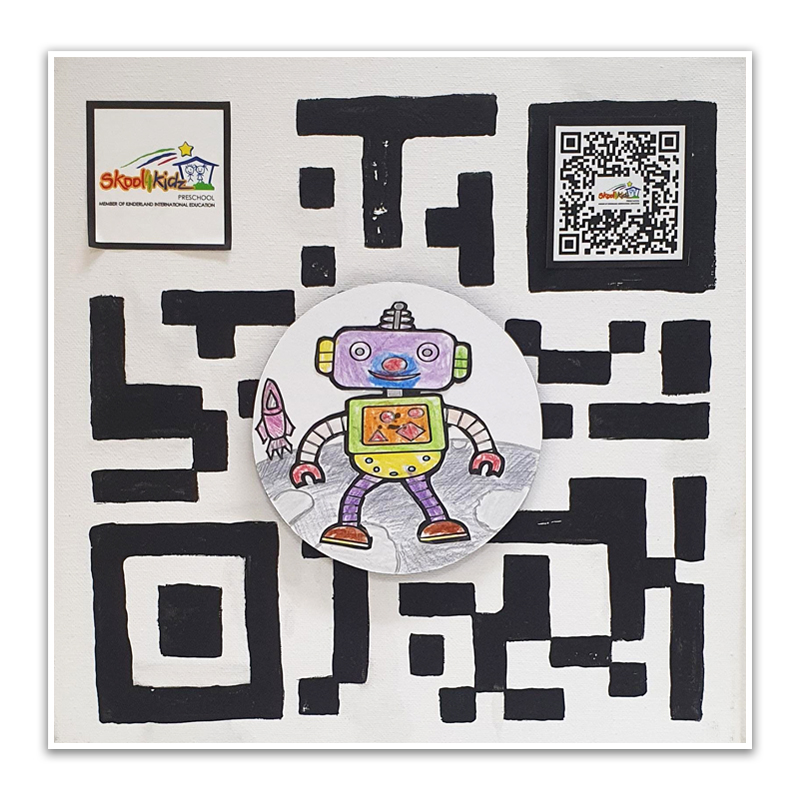 Little Artist: KAI YUN
Level: Kindergarten
Centre: YSOS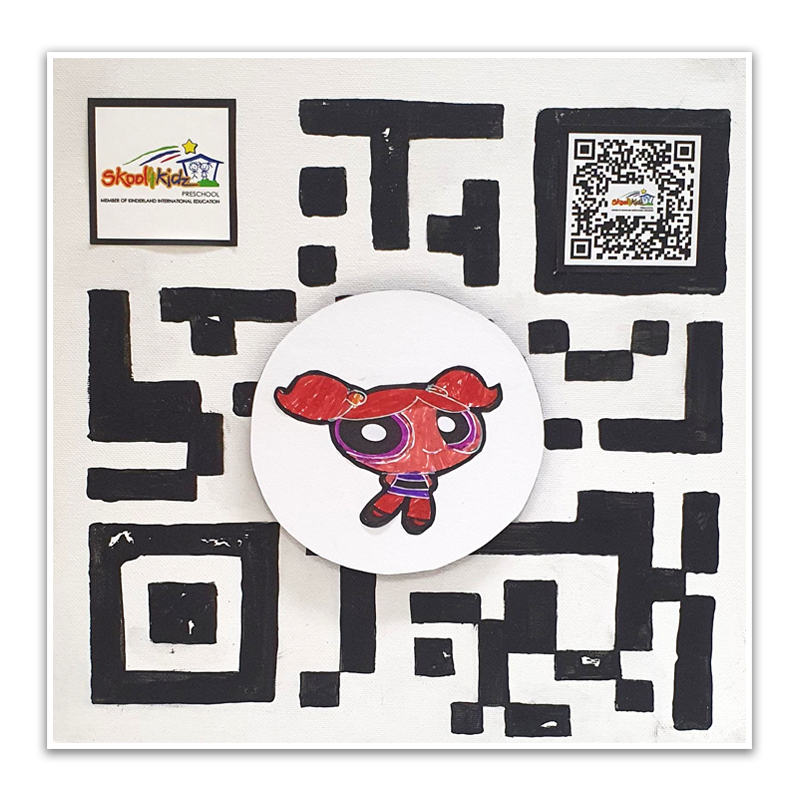 Little Artist: KEIRA
Level: Kindergarten
Centre: YSOS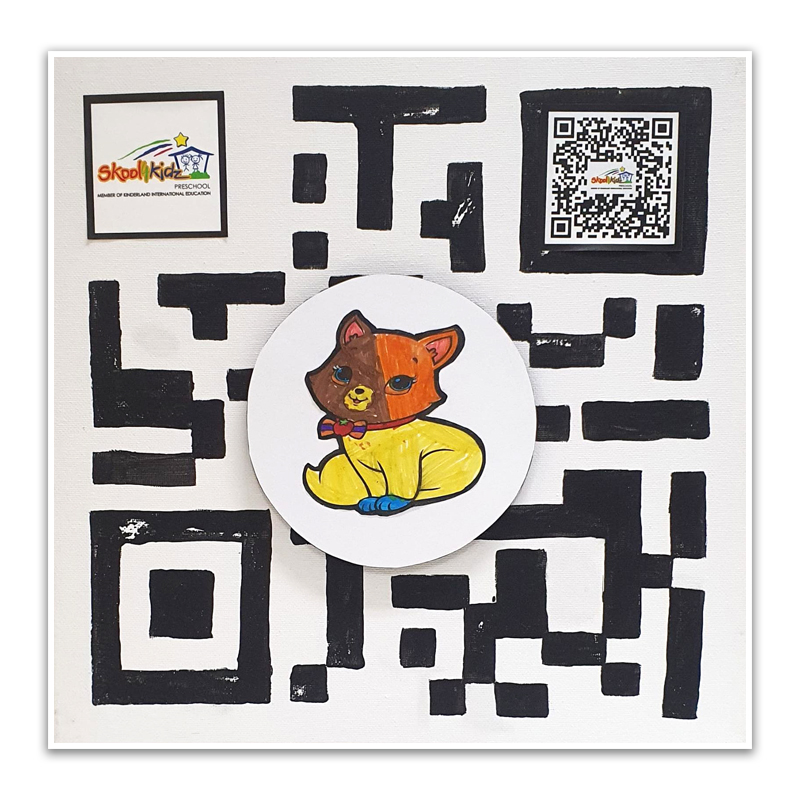 Little Artist: KENJI
Level: Kindergarten
Centre: YSOS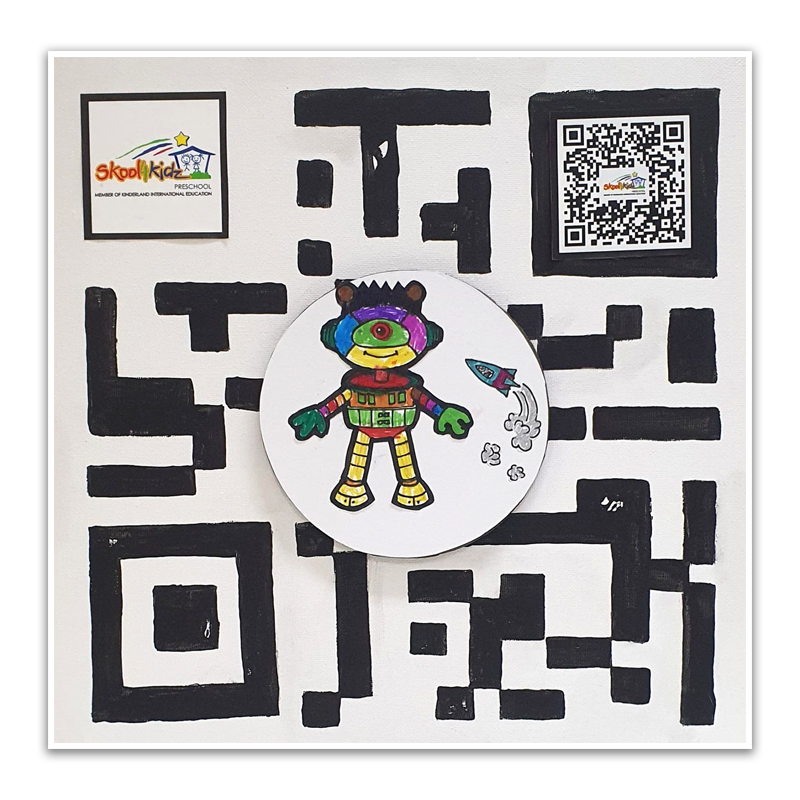 Little Artist: KIEFER
Level: Kindergarten
Centre: YSOS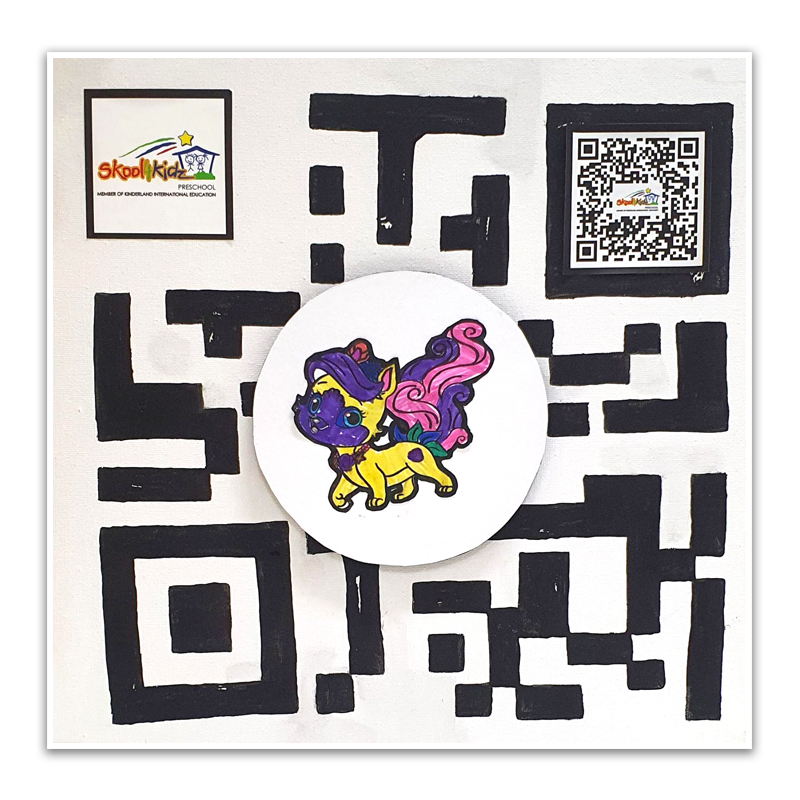 Little Artist: LEEIA
Level: Kindergarten
Centre: YSOS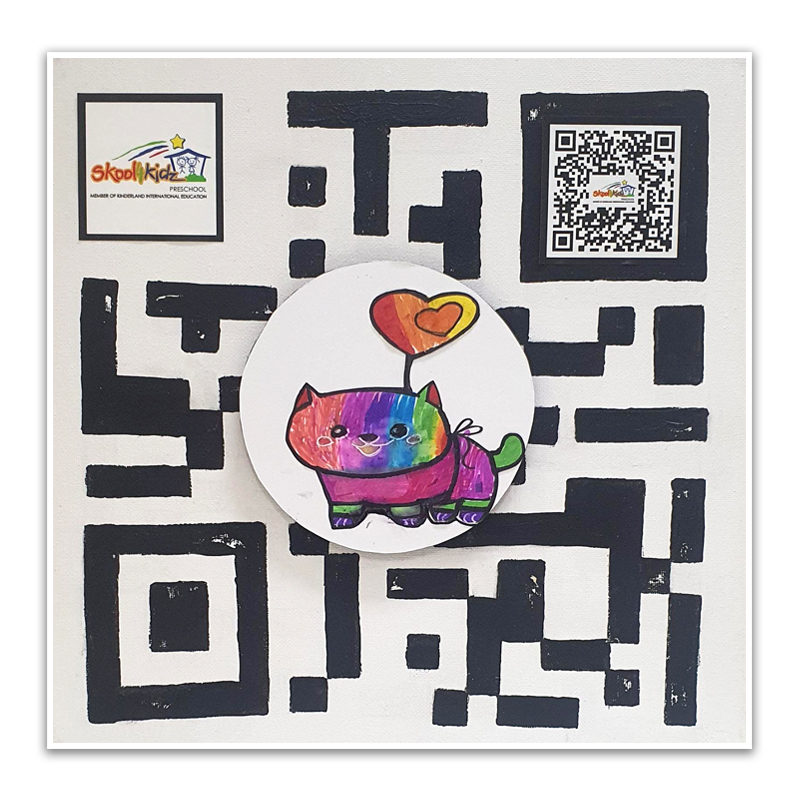 Little Artist: MATHIAS
Level: Kindergarten
Centre: YSOS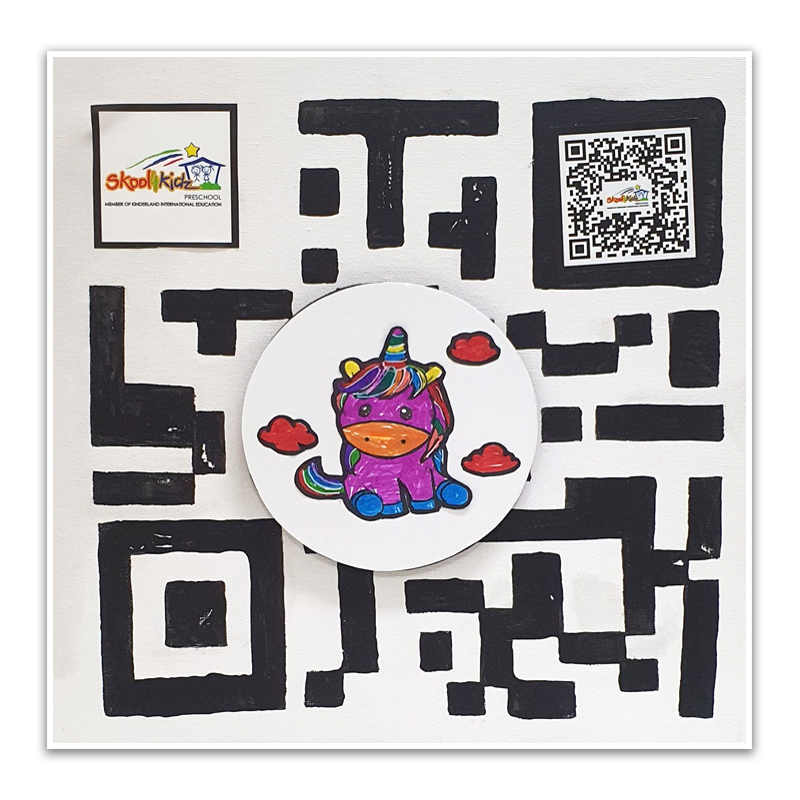 Little Artist: RACHEL
Level: Kindergarten
Centre: YSOS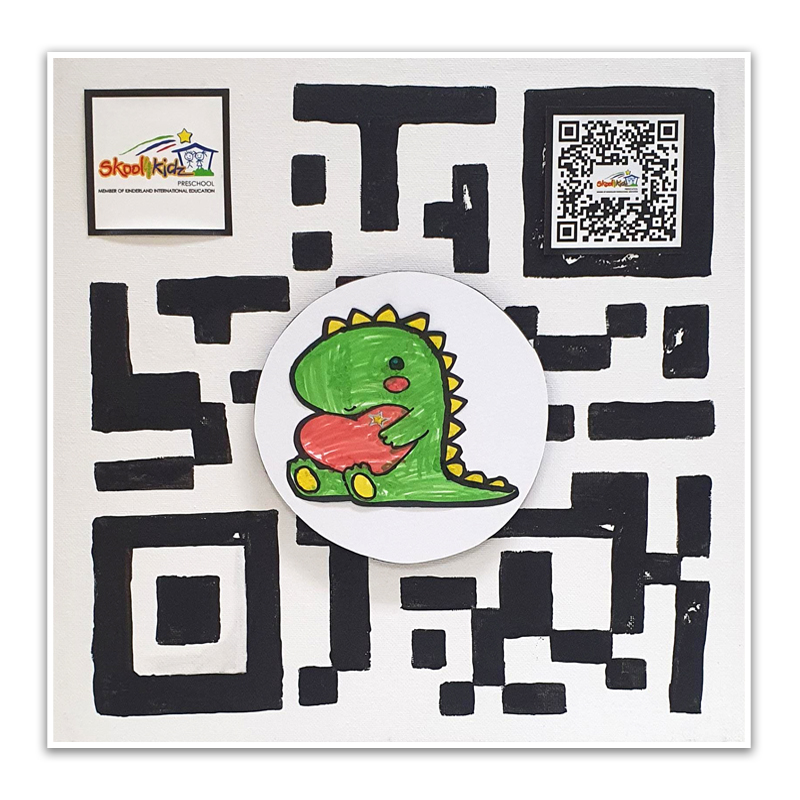 Little Artist: Sufi
Level: Kindergarten
Centre: YSOS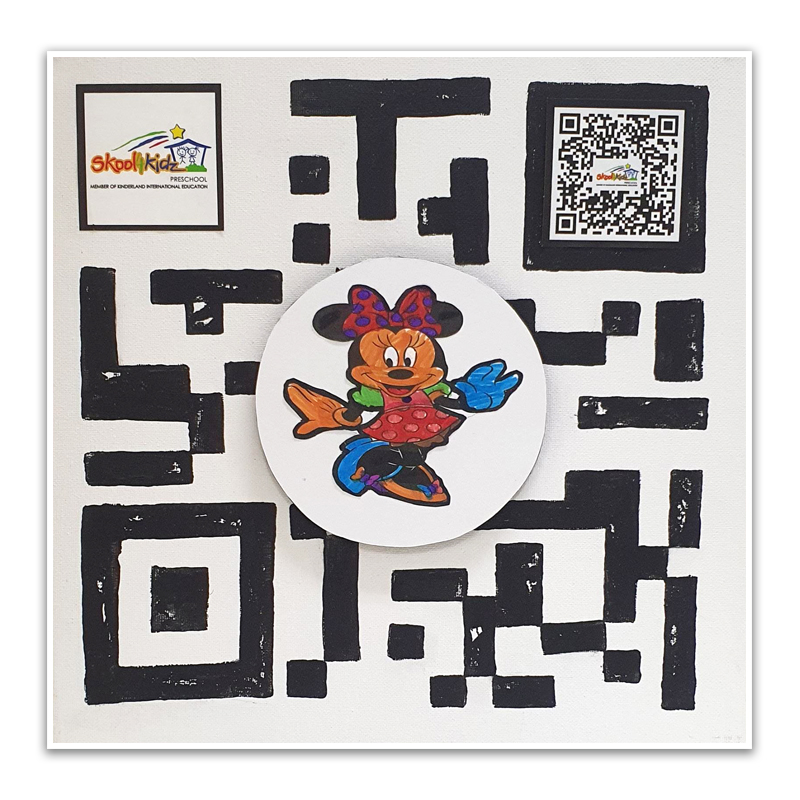 Little Artist: YIXIN
Level: Kindergarten
Centre: YSOS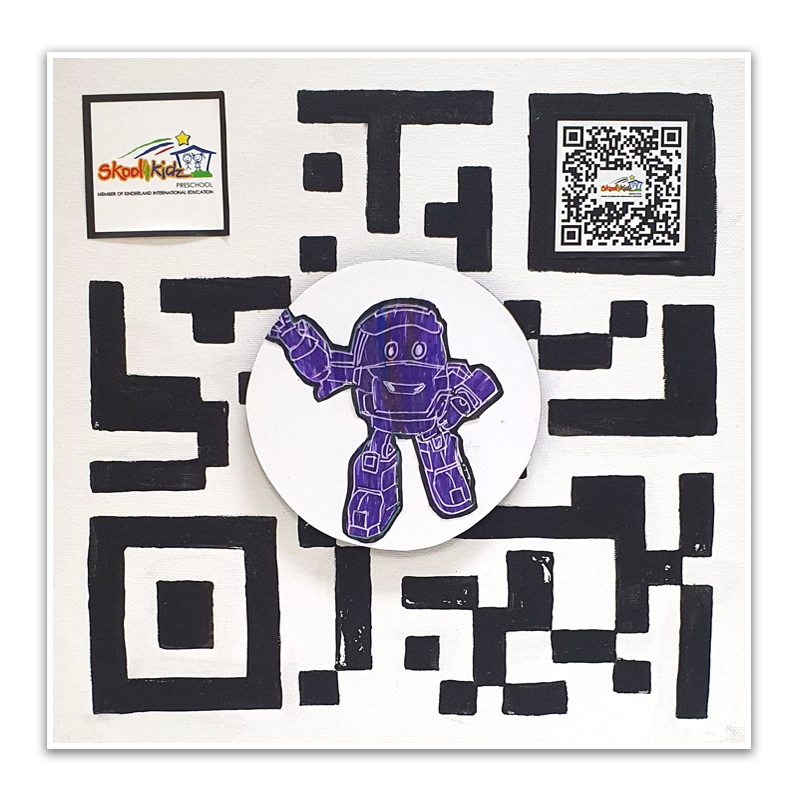 Little Artist: YU HENG
Level: Kindergarten
Centre: YSOS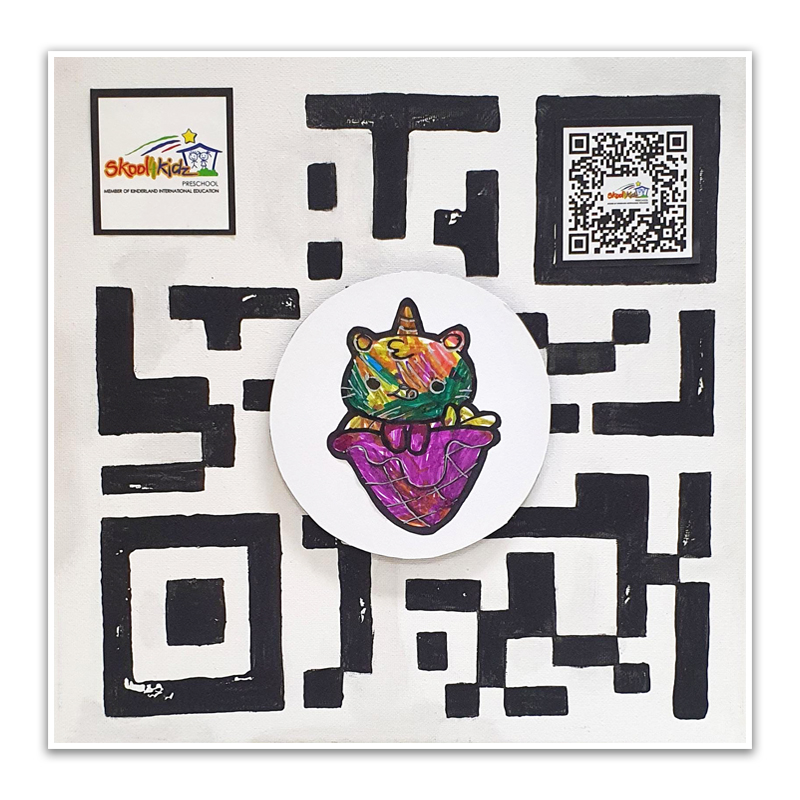 Little Artist: YU ZHENG
Level: Kindergarten
Centre: YSOS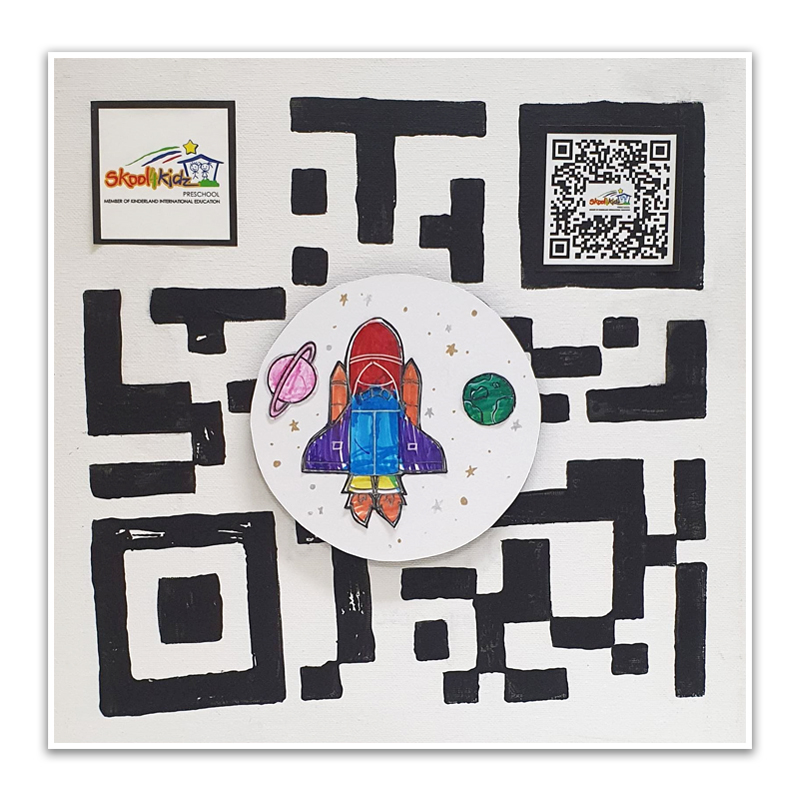 Little Artist: ZILL
Level: Kindergarten
Centre: YSOS