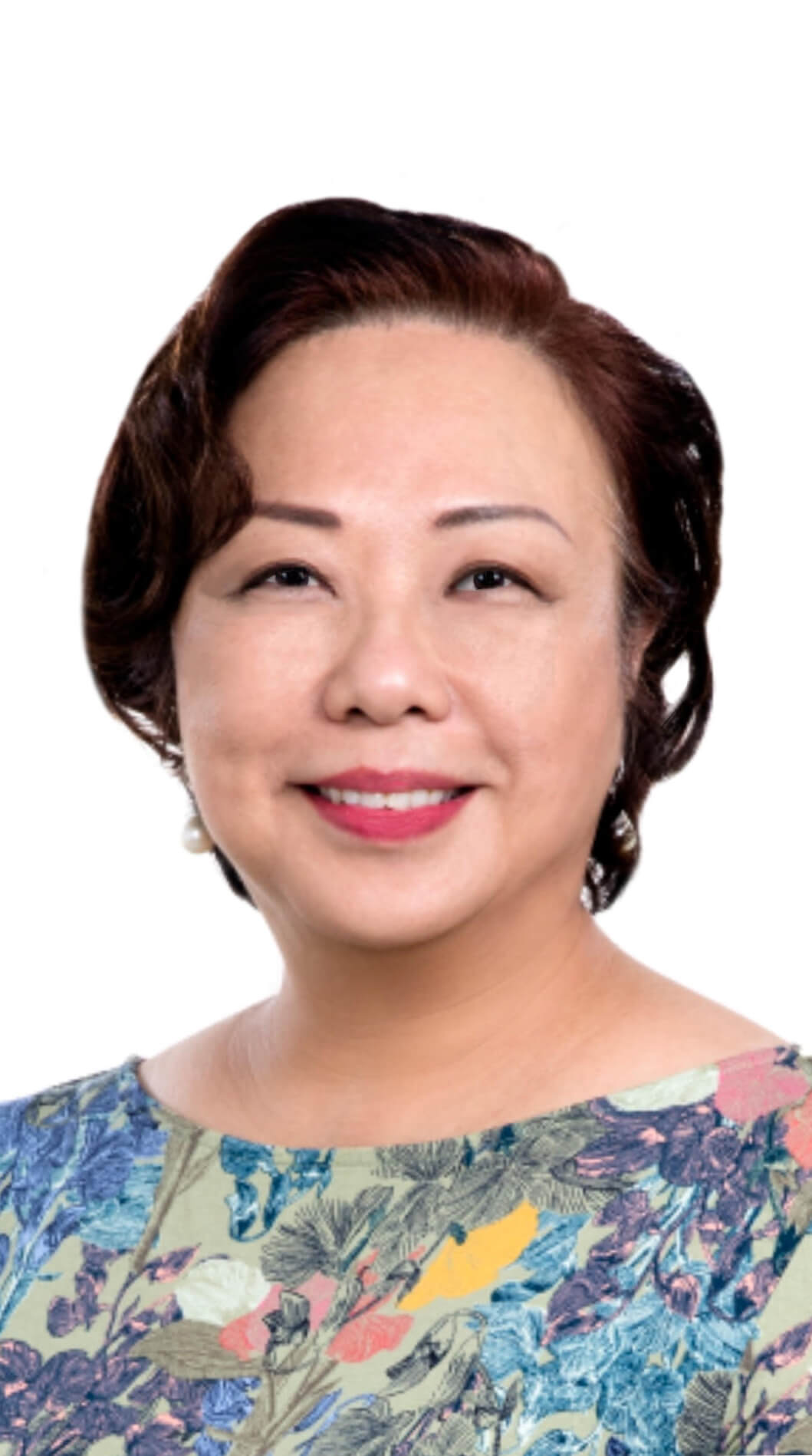 Where nature and technology make learning fun
Skool4Kidz Pte Ltd is a consortium formed by Kinderland International Education Pte Ltd. Kinderland is a pioneer in the industry with over 40 years of experience nurturing and educating young children in Singapore and in the region, and also a member of Crestar Education Group (CEG).  Other Early Childhood brands in the group include NurtureStars Preschool, a collaboration between Kinderland and Singapore Armed Forces Reservist Association (SAFRA), ELFA Preschool and The Grange Institution.
Skool4Kidz Pte Ltd is a Preschool Anchor Operator since January 2014. Appointed by the Early Childhood Development Agency (ECDA) of the Singapore's Ministry of Social and Family Development (MSF), we work with families to give every child a successful early start in life through affordable quality early care and education.
Led by Dr Jane Ching-Kwan, a renowned leader and respected veteran in Singapore's Early Childhood scene, our programme uniqueness focusing on Technology Empowerment is well-recognised in the region.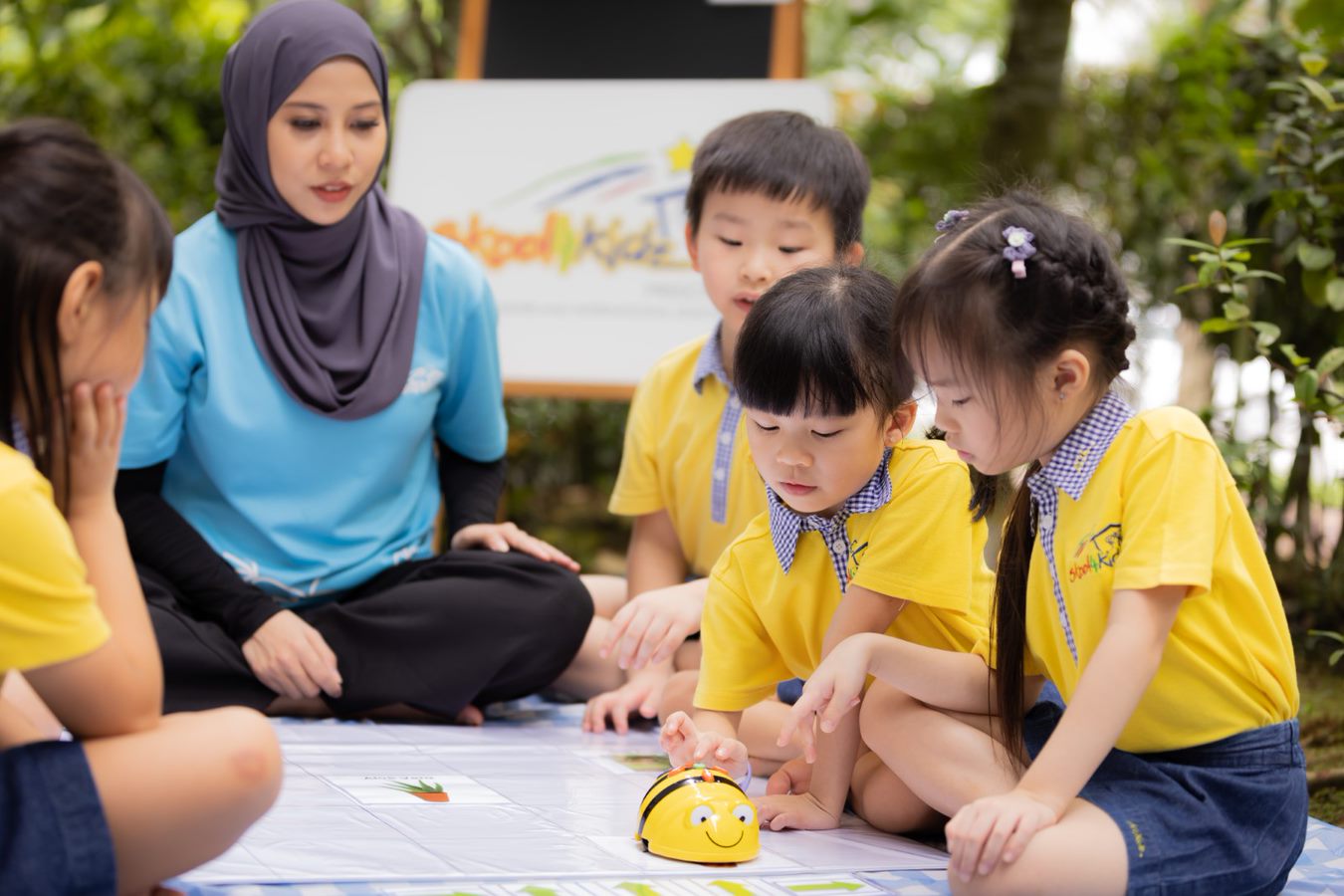 Our Unique Programmes Infused with Technology Empowerment
Developed by a dedicated team of pedagogical specialists, our programme approach is thematic-based and encourages preschoolers to develop critical 21st-century life-skills through play and interaction with Technology. Through these, young children build computation thinking, active problem-solving, social interaction and the confidence to be creative.
In 2017, Skool4Kidz Preschools were the first preschool to host the largest 'Hour of Code' – part of a worldwide movement to help the next generation learn future-ready technology skills. Graced by Singapore's Minister for Social and Family Development, Desmond Lee, the Hour of Code encourages preschoolers to become familiar with coding and programming through creative activities and hands-on play. Our integrated curriculum offers rich opportunities for different learners to pick up practical skills for success in the modern world. We have continued celebrating Hour of Code every year and are recognised in Singapore as a leader in coding curriculum for preschoolers.
Every year since, we have supported this forward-thinking initiative – and the program has been such a success that it has resulted in silverware. In 2021, Skool4Kidz Preschools clinched a silver medal at the Global MatataWorld Robotics Competition (MWRC). The 'Skool4Kidz Space Explorers' from Skool4Kidz Preschool @ Yishun Oleander Breeze won the 'Matatalab Creative Star Year Award' and won second prize overall in the global competition. Our keen little coders carried on this good form into the 2022 MWRC, with the team from Campus @ Sengkang Riverside Park achieving the 'Matatalab Coding Star Award'.
Tailoring Early Intervention for Inclusive Learning
Skool4Kidz Preschools value the individuality of each child and is committed to build an inclusive environment. Our specialised Early Intervention Department (EID)  supports our preschoolers with mild developmental needs through a range of professional services. The EID designs and implements appropriate differentiated activities and strategies to meet children's individual needs and help them integrate into the classroom as fully as possible.
Our Expanding Skool4Kidz Preschool Family
Our first three childcare centres were opened in August 2014. Today, we have a total of 22 centres nationwide with a capacity of around 4,500 children with more preschools opening in the pipeline. Among the 22 centres, we have 4 large campuses housing an average of 450 to 500 preschoolers, namely in Yishun, Sengkang Riverside Park, Fernvale and One Punggol.
Find out more about our other Campuses:
Our Accolades and Achievements
From the design of our campuses to the delivery of our teaching, Skool4Kidz Preschools are deeply proud to have been recognised for our efforts on a national, regional and international level in recent years.
Our campuses are designed with creativity and purpose, to create an engaging, nurturing and fulfilling learning environment for our preschoolers. In 2019, Skool4Kidz Campus @ Sengkang Riverside Park came top in the Community Centres Category at the prestigious International Architecture Awards. The awards are the global gold standard and mark of excellence for achievements in architecture. Sengkang Riverside Park – the first and only project in Singapore that integrates an entire preschool facility in a public park – was selected from 350 projects from 41 countries. The campus has also received the APAC INDE Award for its architectural design innovation in learning spaces as well as Singapore Structural (Commendation) Award.
In 2020, Skool4Kidz Preschools achieved 7th place in the Best 50 Influential Preschool Education Asia Pacific category at the Education Forum for Asia Annual Conference in Chengdu, China. Results were decided by over 116 million votes and 233 million online engagements, observed by 20 senior judges.
In 2021, The Asian Parent Singapore forum ranked Skool4Kidz Preschools as one of the Top Infant Care brands in Singapore after careful comparative research. The ranking criterion is based on good hygiene practices, a safe environment for little ones and a reasonably priced scheme.
As of 2022, all  our eligible Skool4Kidz Preschools have received the Singapore Preschool Accreditation Framework (SPARK) certification for quality excellence in Early Childhood. Among them, five preschools received Commendation Awards, which recognises the best of the best in the industry. SPARK is a quality assurance framework awarded by the Early Childhood Development Agency (EDCA). Centres are recognised for their programme delivery, teacher quality, centre leadership and management.
Our Focus on Healthy Meals
We have also been recognised for our efforts to provide healthy and nutritious food to our preschoolers to fuel their learning and growth. All Skool4Kidz Preschools are certified under the Health Promotion Board's "Healthy Meals in Preschools Programme" (HMPP), with 11 schools achieving the Best-in-Class Platinum accreditation . This commends holistic intervention across creating a supporting environment, targeted intervention and capacity building. Our fully-equipped professional kitchens staffed with trained cooks are supervised by our own in-house nutritionist. We integrate health and nutrition activities into our curriculum to imbue healthy living from young, including our very own purposefully-built Junior MasterChef area in the larger campuses .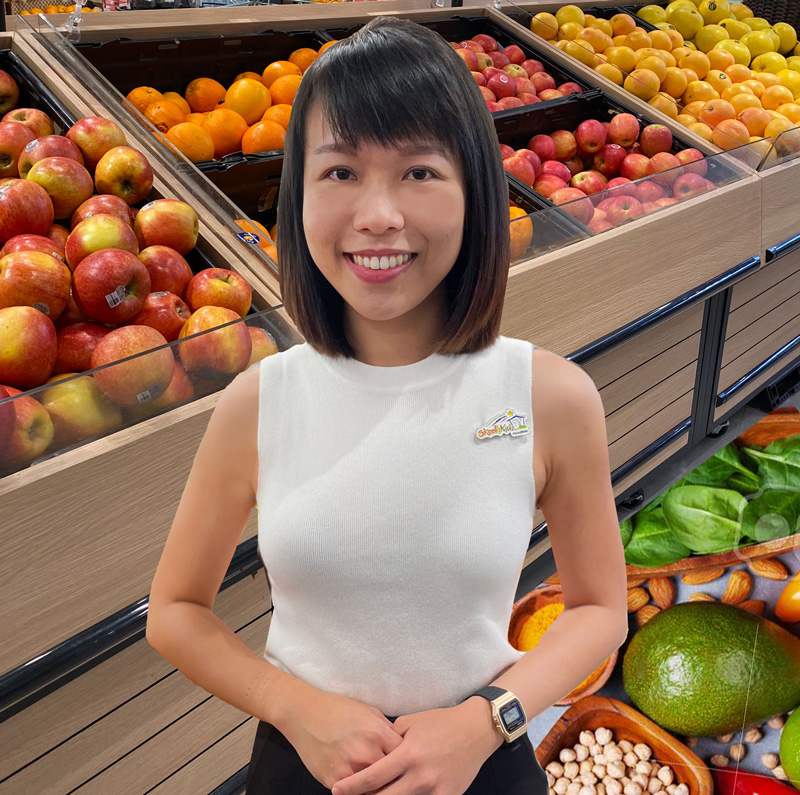 Meals are prepared according to Healthy Meals in Preschools Programme (HMPP) Guidelines.
Awarded the certificate from Health Promotion Board (HPB).
Calcium food sources are provided on daily basis.
Deep fried and preserved foods will not be served.
Cooking oil with the Healthier Choice Symbol (HCS) in food preparation.
Skinless poultry and lean meat is used to prepare food.
When hot meals are served, the following food groups are included: Brown rice and wholemeal bread, Meat or alternative protein sources, Vegetables.
Our Preschoolers in National Records
In fact, we are setting national standards – and national records! In 2018, 300 Skool4Kidz children from Campus @ Sengkang Riverside Park, Preschools @ Sengkang Anchorvale Crescent, Punggol Waterway Banks and Waterway Cascadia made it into the Singapore Book of Records. Our creative preschoolers decorated 1,047 Yakult milk bottles to make a giant, record-breaking wind chime.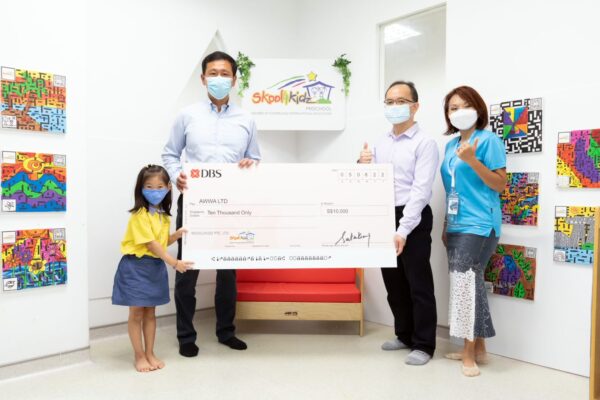 Our Skool4Kidz Care Fund for the Community
Community outreach is a core part of our curriculum and indeed, our collective personal cause. We have established the Skool4Kidz Care Fund which is our Corporate Social Responsibility Fund (CSR). This community outreach provides financial, social and enrichment support to our littles ones, their families and other preschoolers in our midst while giving back to the community. We are committed to ensuring no child is left behind or misses out on quality care and education.
Skool4Kidz Care Fund actively engage the community through outreach initiatives for care and concern and to develop the children in our midst holistically. We focus on social, emotional and developmental aspects of child development in our community outreach.
Every year since 2017, children from lower-income families benefit from fully-subsidised Speech and Drama, Abacus, KPop Dance, Science and Technology and other enrichment lessons through the Subsidised Enrichment Programmes. Children build confidence while having fun, engaging in show-and-tells, mental arithmetic, dance, coding lessons and more. We partner Enrichment Specialists, including Crestar Learning Centre, to fund below-means preschoolers through enrichment to prepare their onward primary school journeys. In 2022, 2,134 children from Nursery to Kindergarten 2 benefitted from this Enrichment focus.
Over the years, we have partnered with established charity organisations including the Children's Cancer Foundation (CCF) and the Singapore Children's Society. Since 2016, we have collectively donated $80,000 to the CCF via the Skool4Kidz Care Fund, through annual mass donation drives. In 2021 alone, we raised $26,000 in support of children with cancer and their families.
We are proud to support AWWA, a social service agency for early intervention, social assistance and care services for the needy in the community. Since 2021, 'Little Giving Artists', the community project by Skool4Kidz Preschoolers, donated children's hand-made art to a charity online art gallery via a public fund-raising auction. This initiative was to raise money for below-means preschoolers and those with developmental needs . Every dollar raised from the donation was matched by the Skool4Kidz Care Fund in support of this meaningful campaign by our children.
Proceeds were donated to AWWA's Early Intervention Centre (EIC) for young children and Kindle Garden (KG), Singapore's first inclusive preschool for children of all abilities. In 2022,the funds raised went towards KG's purchase of indoor gym materials and equipment to support their children's gross motor development.
Close to 10,000 story books were gifted by Skool4Kidz Care Fund to low-income preschoolers across Singapore. We strongly believe that children should be encouraged to read regularly as it bolster their language skills, cognitive development and most importantly, cultivates a lifelong love for learning.
During the COVID-19 global health crisis, Skool4Kidz Care Fund actively distributed over 185,000 disposable, hand-sewn and reusable masks across Singapore to preschoolers, our staff and their families.
Over the years, Skool4Kidz Care Fund actively distributes more than 1,500 sets of child uniforms to below-means preschoolers in our care. The CSR arm of Skool4Kidz Preschools also gives out hundreds of school bags, stationery and colour pencil sets to our needy children each year to kickstart their onward journey into primary schools.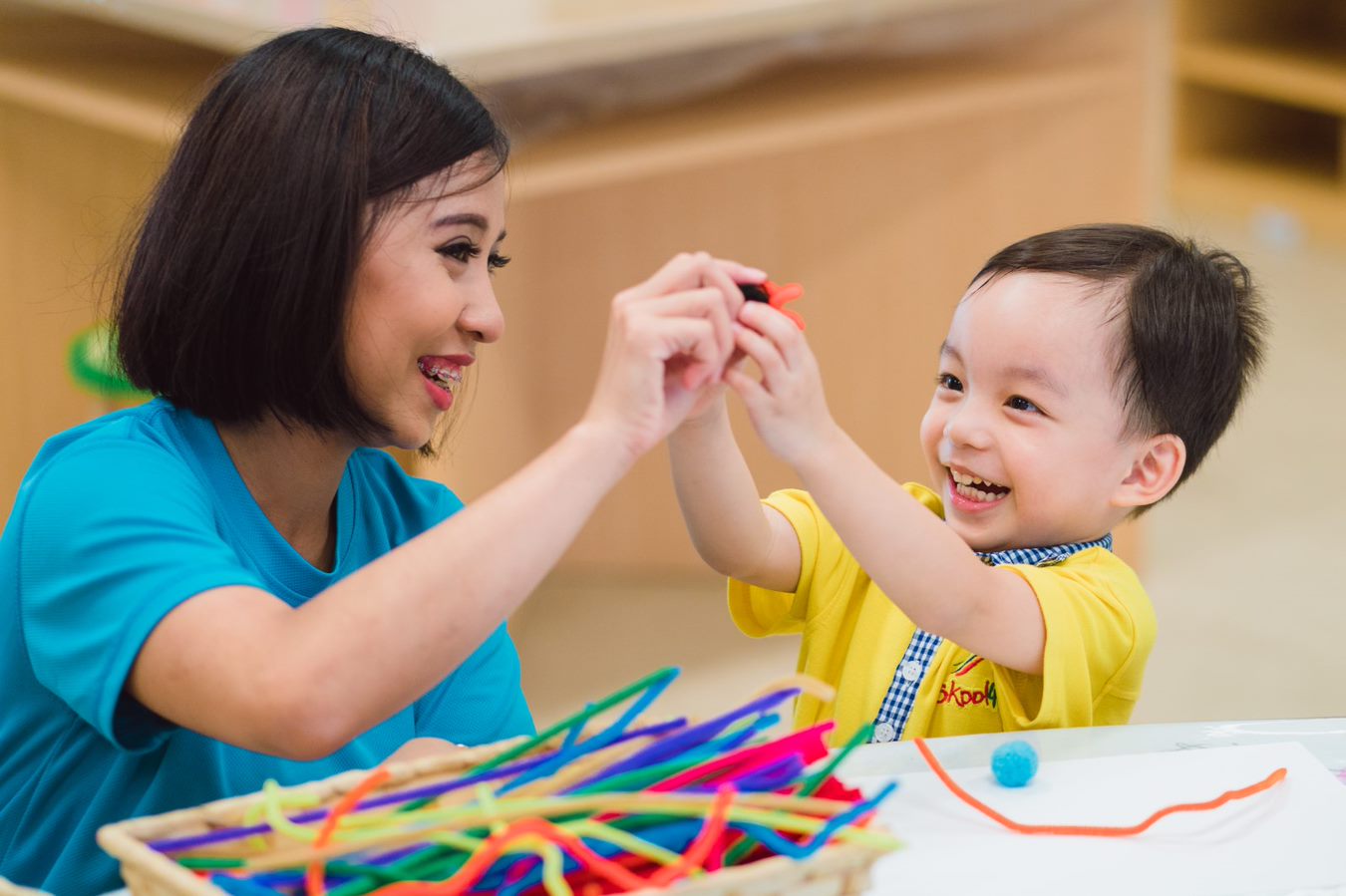 Our Educators
Skool4Kidz educators are carefully recruited, based on qualifications and stringent screening processes. Every year, our educators undergo at least 35 hours of training and upgrading.