Welcome To Skool4Kidz Campus @ Yishun!
Opened in August 2016, Skool4Kidz Campus @ Yishun is Skool4Kidz's first large childcare centre. Occupying an entire two-storey building with a built-up area of 1990 square metres, Yishun features a fun water-play area and a two-storey-slide at the open-air atrium. It also has a community herb-garden and a butterfly garden that give children real-life lessons on botany and agriculture.
The spacious campus has an abundance of indoor and outdoor spaces that will provide your child a safe and conducive learning environment. Our unique curriculum will tap on these facilities to provide an enriching and engaging preschool experience.
This large childcare centre is a showcase of the Skool4Kidz education concept: To stimulate exploration, experimentation and learning through a wide range of hands-on activities in the various specialised indoor and outdoor environments. With its well-designed curriculum and facilities, Skool4Kidz will holistically develop your child's physical, intellectual and social-emotional potential.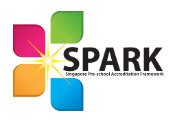 Skool4Kidz Campus @ Yishun is a recipient of the SPARK (Singapo​re Preschool Accreditation Framework) certification. Awarded by the Early Childhood Development Agency (ECDA), SPARK certification is an endorsement of the quality of a preschool and its programmes.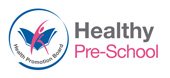 Skool4Kidz Campus @ Yishun is awarded the highest Platinum accreditation in Healthy Nutrition by Health Promotion Board to ensure our children eat right daily in our care.
What Parents Say
Thank you teacher for the sacrifice and understanding towards Anaqi. Thank you for taking care of my son. Truly appreciate. Lastly Happy Teacher's Day!
I am very happy to see my son every day likes to go to school. He enjoys studying in skool4kids @ Yishun .
I want to say thank you to all the Teachers there. Especially, Dou laoshi , teacher Meiqi and teacher Sharon. They are show love and care for kids. Children love them very much. Appreciated. Thank you and happy teachers' day.
Teacher Meiqi has become a big part of my son's life influencing not only his education, but also his discipline and his life skills. Not a day goes by where he doesn't quote words of "my teacher Meiqi"
Thank you for your patience. Thank you for being understanding teacher towards Alya. I'm proud now there's a lot of changes in Alya. I hope we can work together again next year. Lastly Happy Teacher's Day!
On behalf of my family, I'd like to thank the teachers of NID; Miss Sharmaine and Laoshi for their patience with my daughter, Arissa. Arissa has grown so much since she started school and we believe it would not have been possible without the love, care and dedication from these two teachers.
Love to Thank Teacher Aw (Hu LAO SHI) for her Love and Patience to guide and teach Daniel. Daniel has difficulty in speaking mandarin but now he can speak so well and love to sing mandarin songs. Great moral values and guidance are given and I really Thank Teacher Aw for all her time.
We truly appreciate all your hard work, effort, patience and kindness towards my girl in school.

Without you all being a good teacher to our girl, we wouldn't have a peace of mind at work.

We thank you for the bottom of our heart!

Happy Teacher's Day
HAPPY TEACHER'S DAY TO TEACHER SITI AND AN LAO SHI. THANK YOU FOR YOUR LOVE, CARE, AND PATIENCE TOWARDS ME. I ENJOY GOING TO SCHOOL AND ALWAYS HAVE FUN AND LEARN ALOT IN SCHOOL. I LOVE YOU!
Dear Teachers, thank you for all the love, patience and guidance to Jalynn and Javan. Happy Teacher's Day! The kids loves U
What Teachers Say
很高兴成为乐心儿大家庭的一员,在乐心儿可以学到很多东西,无论是课堂教学还是课堂管理方面,都受益良多。乐心儿也提供了丰富的培训课程,让我们能在工作中实现自我提升与反思。很荣幸成为一名乐心儿的华文老师,我将永远保持一颗赤诚之心接受所有的挑战。愿所有乐心儿的小朋友们都能健康茁壮的成长!
Teaching means creating and making a difference for children. It's all about helping children achieve different developmental milestones for them to grow holistically. It's about never getting tired to shape the future generations because if we continue to inspire them to believe that they can do it, they will surely be the best individuals they can be. Teaching is about giving your all to achieve your goals and desired outcomes.
Being a teacher in S4K, helps me to learn new things every day as every day there is a new challenge. These challenges had helped me to become a better teacher and a better colleague.
Teaching has been my ambition & passion. From a cabin crew with Singapore Airlines, I switched my career to a pre-school teacher more than 10 years ago. I've worked in various schools & as I have just joined Skool4Kidz, I have gained more knowledge & experiences over here. The teachers are very helpful & thus make working here a great pleasure!
Teaching means imparting knowledge to the children and inspiring them to want to find out more. Teaching means learning much more about anything and everything together with the children. Teaching means watching the children grow and achieve extraordinary results. Teaching means joy.