Welcome To Skool4Kidz Preschool @ Sengkang Anchorvale Crescent!
Skool4Kidz Preschool @ Sengkang Anchorvale Crescent helps our preschoolers develop simple computation thinking, active problem solving, social interaction and the confidence to be creative through play and interaction with technology.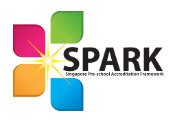 Skool4Kidz Preschool @ Sengkang Anchorvale Crescent is a recipient of the SPARK (Singapo​re Preschool Accreditation Framework) certification. Awarded by the Early Childhood Development Agency (ECDA), SPARK certification is an endorsement of the quality of a preschool and its programmes.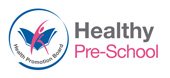 Skool4Kidz Preschool @ Sengkang Anchorvale Crescent is awarded the highest Platinum accreditation in Healthy Nutrition by Health Promotion Board to ensure our children eat right daily in our care.
What Parents Say
It's great to see Emery excited and happy to go to school, I would like to credit the Teachers for this and would like to give my heartfelt thanks.
I hope they will continue to bring joy and happiness to the kids in their learning journey in skool4kidz
As Zhi Yi grow from N1 to now K2, she has always been taken care well, taught well and groom well by all the teachers of Skool4Kidz. I am very grateful for the teachers that she have been taught by, the advise they have given her and the happiness they have given her. I wish every teacher in Skool4Kidz, a very Happy teachers' Day!
Teacher Katrina is a reliable and responsible teacher. Thank you for nurturing and teaching Cherisse.
Dear Teacher Karlene.
Thank You For Teaching Adam. He will always talk about how good you are everyday after school. He always looking forward to go school daily!
Good Job!
Regards,
Zura
Dear Teacher Melaine,
Thank you for being patience in toilet trained adiy even though sometimes he'll pee in his pants. He have been more talkative ever since he started schooling! Double Good Job!
Regards,
Zura
Teacher: which meant "a person who teaches, especially in a school" in dictionary. However, to Zi Le, Teacher would have meant the world to him. To all teachers: A Very Happy Teachers' Day!
Thanks to all the teachers for putting in effort to take care of Wilfred whenever he is sick. It is through your hardwork that Wilfred have enjoyed his day in school and learn so much within the past 6 months. Special shout out especially to teacher Farzana, Katherine and Chris. Thanks for taking care of Wilfred!
What Teachers Say
Working at S4K has allowed me to groom professionally and personally. The company has put in place initiatives to ensure that we educators continuously upgrade ourselves and provide the best for the children. The company also recognizes the staff and appreciate our hard work which in return motivates us to continue providing our best. I am also surrounded by hard-working colleagues with whom I can discuss and exchange my knowledge and ideas. Together, we believe we can achieve and overcome any obstacle(s) that comes in our way.
I think that it was a good experience working in this career. I've gained much knowledge and improved in my social bondings with the children, parents and community. Shall continue striving in this career as it has always been my passion!
Teaching at school4kidz means a lot to me. I am surrounded by people that encouraged me, motivated me, taught me a lot of things that I need to learn and helped me grow not only as a teacher but also as a human being. 😊
Being in this industry for about 8 years is a fulfilling journey for me in terms of career. Able to see the growth and progression of the children is indeed rewarding especially children who remember you after they graduated. Of course, there are ups and downs too, but I managed to overcome them. I'm also grateful to be in My current centre SKAC as I benefited from my mentor, ms Christina Leow and principal, Mdm Rajesh who guided me. Also, I am very pleased with my colleagues who are always there to lend a helping hand whenever I need help.
Teaching at Skool4Kidz let me learn another skill to communicate and update parents about their child development and how are we as educarer to help them.
In S4K, it helps that our curriculum are in-line with NEL, so that I know that I am steering the children in the right direction before they embark on their primary school journey. Children are the most innocent, genuine, curious little beings! And therefore it is my responsibility as a teacher to create a healthy and conducive learning environment for these little ones to help them attain as many milestones as possible in their early years. And of course, their success at every milestone is a great sense of accomplishment each time!
虽然我刚加入学校短短的一个多月,我校校长和老师对幼儿的热爱与奉献精神已然深深地印在脑海中。我凡事都以幼儿为考量,把他们的需求放在第一位,不断学习与进步!
I've been in Skool4kidz Anchorvale Crescent for 8 months now and it is really a meaningful journey for me. Teaching children is one of my passions in life. I've been in the education field for 9 years now and I thought I knew everything I need to know to become an effective teacher. When I came to S4K, that's when I realised that I was wrong. There's a lot to learn and re-learn. With the guidance of my principal, Madam Rajesh and all my colleagues, I can say that I've improved and will continue to develop skills and knowledge for me to be better. Teachers are well-taken care of and were provided continuous learning opportunities for us to be updated in the profession we are in.
我很开心每天能够和孩子们生活在一起,陪伴孩子成长的过程也是自己教学经验积累成长的一个过程,我喜欢与孩子们一起共同成长,看到她们的点滴进步能让我感受到自己所存在的价值。
来到乐心儿大家庭四年之久,在乐心儿的点点滴滴仍然历历在目! 有泪水,有欢笑,有感动! 在SKAC, 我学到了很多知识和道理,SKAC让我变得成熟了! 在乐心儿与老师之间增进感情,与家长积极配合,完成我们幼教老师的使命:让还在在欢快的氛围中成长学习!
Respect, strong commitment and with passion for children development. I will try to meet my job expectations and provide good engagement with children. Thankful to S4K on giving me this job opportunity to express my passion.