Welcome To Skool4Kidz Campus @ Sengkang Riverside Park!
Blending seamlessly with the lush greenery of Sengkang Riverside Park, our 4,000 square metres cocoon-shaped campus is Singapore's first childcare centre to be built within a public park. Often described as a 'learning cocoon', it has won quite a few accolades both internationally and locally for its unique architecture.
With features such as garden atrium, eco pond and butterfly lodge, the highly-stimulating learning environment facilitates hands-on exploration and learning with the emphasis on the use of technology aids in a safe and nurturing environment. Every nook and cranny of the centre gives the feeling of being embraced by nature, from the use of specially-imported wooden furniture to the shrubs flourishing in the atrium. It also has an ideal atmosphere for children to learn to be environmentally responsible, an important component in our unique Skool4Kidz integrated thematic curriculum.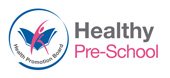 Skool4Kidz Campus @ Sengkang Riverside Park is awarded the highest Platinum accreditation in Healthy Nutrition by Health Promotion Board to ensure our children eat right daily in our care.
Have a look at our Infant Room. Please click 'play' and select the blue points and/or move your mouse in all directions to navigate.
Have a look at our Playgroup Room. Please click 'play' and select the blue points and/or move your mouse in all directions to navigate.
Have a look at our Nursery Room. Please click 'play' and select the blue points and/or move your mouse in all directions to navigate.
Have a look at our Kindergarten. Please click 'play' and select the blue points and/or move your mouse in all directions to navigate.
Have a look at our Atelier. Please click 'play' and select the blue points and/or move your mouse in all directions to navigate.
Have a look at our Atrium. Please click 'play' and select the blue points and/or move your mouse in all directions to navigate.
Have a look at our Dining Hall and Kitchen. Please click 'play' and select the blue points and/or move your mouse in all directions to navigate.
More on Nature Curriculum;
What Parents Say
I cannot know how to express my gratitude towards all Aaren teacher except by saying thank you very much.
I want to extend my appreciation and thanks to Ms Syah and Ms Xu for taking care of Asher in his first few weeks of school. They were patient and showed genuine care for him. I believe that their sincerity and care played a significant role in helping Asher to get used to a new environment. Thank you both,and blessed teachers' day!
Chloe is always talking about teacher Charie at home so I'm sure teacher Charie is doing a great job taking care of my daughter. Thank you!
We are happy that our twin girls love going to school. With the guidance and patience from Teacher Claire, our girls gain confidence and speak alot about school and classmates. So Big Thank You to Teacher Claire for shaping and nurturing their small minds.
To the most dedicated and amazing teachers, Ms Syra and Jenny Lao Shi, thank you for being a great mentor to Celine! She's been learning and growing a lot under both your care. Thank you for making learning fun! Happy Teacher's Day =)
Special thanks to Teacher Mia and Yuan lao shi of N1C. We appreciate the way they have been handling Ayshan. Ayshan has always been telling us how much he likes his teachers and always looks forward to go to school to "play" with his teachers. This goes to show how wonderful they are. Keep up the good work, teachers!
We just wanted to express our gratitude to you for teaching our daughter some of the basic social skills she will need in elementary school. We cannot thank you enough for your help and patience in taking care of her. Thank you.
We truly appreciate all your hard work, effort, patience and kindness towards my girl in school.

Without you all being a good teacher to our girl, we wouldn't have a peace of mind at work.

We thank you for the bottom of our heart!

Happy Teacher's Day
On behalf of my family, I'd like to thank the teachers of NID; Miss Sharmaine and Laoshi for their patience with my daughter, Arissa. Arissa has grown so much since she started school and we believe it would not have been possible without the love, care and dedication from these two teachers.
We truly appreciate all your hard work, effort, patience and kindness towards my girl in school.

Without you all being a good teacher to our girl, we wouldn't have a peace of mind at work.

We thank you for the bottom of our heart!

Happy Teacher's Day
What Teachers Say
I've have been working in this centre for about 2 years. They have sent me for many courses to improve myself. Even though I have only 2 years of experience but I have gained knowledge and behave like a teacher with 10 years of experience. Thanks to Crestar group.
让儿童在学校快乐成长是我们的责任,尽量以游戏形式进行教学和一日流程
The infants are my biggest motivation. It heartens me when I see the excitement and joy on their faces when they explore new handmade teaching aids material and sensory boards and making discoveries from it.

I experience a sense of fulfilment as I see them happy exploring and being engaged in the teaching aids that I had created. Hard work paid off! And it motivates me to do more and be creative for them.

Working at Skool4kidz, I make it a point, even if it is a few minutes, to share with my infants' parents about their child's well being and progress in school. I think I might have done something right…because when I had to be away for 10 days medical leave, the parents start asking ' where is teacher Hayati?'

It touches my heart when my infants' parents give me their utmost support on my handmade teaching aid using recycle by donating it whenever they had one.

I truly enjoy making teaching aids for the infants, because of the love and passion I have for being an educarer.
Being with this company for years is such a great blessing. I've been receiving positive feedback from the parents for our effort in looking after their child, for moulding them into good individual and most of all allowing these children to learn and discover things. This alone gives us fulfilment and encouragement to exert more effort. Also, I'm so thankful for our Snr Principal Darshini for always believing in us.

Looking forward to working with Skool4kidz in the years to come.
It has been a wonderful journey at Skool4Kidz in sharing my knowledge with my staff and widening my learning too. It's an awesome feeling that cannot be expressed when you see your team excel in their teaching pedagogy and profession. Teaching is a calling. Not anyone can teach. In Skool4Kidz, teaching is hard but it matters a lot. Teaching is the profession that creates all other professions.
幼儿教师是陪伴幼儿在成长的朋友,她会引领认识世界,督导幼儿养成良好的生活习惯,教导幼儿如何与人沟通,安慰幼儿偶感受伤的心灵,成为幼儿非血缘的家人,并在幼儿家长有疑惑的时候,以专业知识或人生经验,协助他们了解自己的孩子,供给幼儿一个更健康,更全面发展的支持。
Truly appreciated working under Crestar. Lots of training and guidance provided by the company. Colleagues and team leaders with open arms are always there to assist at any time and cost. Much appreciated the culture that Crestar has shown.
Teaching at Skool4kidz for me is a chance to make a difference in the children's life. It means helping the children to succeed and supporting them along the way. It means helping children want to learn. It means giving children a reason to want to come to school every day and having them leave just excited as when they arrived. I know that as a teacher, I always need to improve as when I improve, the children will benefit. I believe that "good" can always be "better" so I am open to new ideas, work with teams (teachers and parents), plan, act, assess, reflect my lesson plans. I have to make each day matter for the children as the children matter to me!
Teaching at Skool4Kidz means being able to engage children in creative ways. Teachers can use resources that are readily available within the centre to carry out activities for active learners.
I feel that teaching is not just academic but is to educate children as a whole. For example to respect other races, sharing and be open-minded.

A teacher is to facilitate or to guide the children, the children can show the teacher direction of what they like or what they want to do so that children can be Creative and build up their confidence.
Teaching is not just a work. It is the noblest profession which requires lots of patience and compassion. As an early childhood educator, we play a very crucial part of every child's life. Our responsibility doesn't stop teaching them 123 and ABC. We need to shape these children to have a positive attitude, that whatever challenges life may bring to them, they are ready and confident that they could surpass it. And most especially we need to mould these children to have positive behaviour and be good citizens. By doing these responsibly, the teaching profession could make a change in every child's life and make this world a better place to live on.
Being able to bring happiness and growth to children is a very satisfying thing. I think that the most important thing for children in school is to be happy. Only when they feel happy and like this environment will they be interested in learning more and want to be with others. Communicate and explore the world.

The process of teaching is mutual, the teacher teaches, and in the process of getting along, the child's behaviour and performance will also teach the teacher. It is very important for teachers and children to get along with each other. They must have a love for children, influence children with love, and let children learn to care.

I like to be with young children, which makes me feel very happy, every day is very fulfilling, I love children.
Being an educator in Skool4kidz Campus @ Sengkang Riverside Park is indeed rewarding. I'm able to witness the look of satisfaction and accomplishment on the children's faces when they can grasp certain concepts they learnt in school. As an educator, I get to cultivate lasting relationships with the children, parents and the other teachers. It's heartwarming that such a career has a holistic approach that benefits me.
Becoming part of Crestar is a privilege because every experience that I am gaining helps me to be a better Educarer.
The school consists of persons with big hearts for children.
Being an early childhood educator, I not only work with young children but also their families. Being an educator in Skool4Kidz allows me to get involved in children's learning through play and also exposing them to the outside world during their outdoor activities too. Although I just joined SKC for a few months, I'm looking forward to more learning experiences and adventures with the children and parents in future :)
I would say, teaching means unveil every child uniqueness. Allowing them to explore and support them in their milestones holistically. Build a good relationship to create fun in learning.
让孩子们在幼儿园开心快乐的成长学习 是老师最大的动力
Skool4kids是一个注重教师专业素养和幼儿保育质量的学校,所有教师每年都会有公司统一举行的大型培训活动,同时也鼓励教师深造来提高老师的职业技能和专业素养。在保育工作中,与家长密切合作,每一个新生入学两周之后,都会有一个家长和老师的见面会来分享了解孩子在学校的适应情况。
Being an Infant Educarer is my greatest passion. I love being part of these early years of the infants nurturing them lots of love and care. I am able to bond with infants, knowing what they need and feel. Each child has their own lesson plans based on their development and skills. I enjoyed educating the younger as they explore and bring fun to the educarer.
From the moment I step into Crestar Education Group, I felt I have grown to be better than just a teacher. This career path teaches me about courage, independent and visual the next five years time vision, mission and value of us being the teacher.
It was a great choice to join Skool4Kidz as it provides me with a pathway to grow professionally. Great location, beautiful campus, caring environment and experienced faculty which is a great learning experience for students. Overall, teaching at S4k has given me a purpose. It's not just a job. I love the people I work with, I love the young children I teach and I love being part of something bigger…
The cool thing about being an early childhood education teacher is that you have to apply different methods sometimes to different students, depending on their learning style. Teaching is an art and science in some ways. Seeing the effectiveness of different approaches will also help develop your interpersonal skills for communicating with all age groups.
Teaching at Skool4Kidz provides the platform for me to make a difference in the child's early years in learning, social and emotional development.

I am able to be present for the child, to protect and provide quality care.

I am thankful for this privilege to be part of the child's growing up journey.
虽然真正从事婴幼儿教育工作的时间不长,但婴幼儿教育是一直是我关心的话题。我认为,爱和尊重、适时的引导和良好的行为示范始终是"教"的根本。
"爱和尊重"是年幼孩子建立自信的基础,而自信是孩子快乐且主动学习的源泉。
其次,幼儿的认知主要来自观察和模仿,而适时的引导和良好的行为示范,能帮助孩子建立正确的是非观和价值观,进而培养其独立思考的能力。
以上即是我对于"教"的粗浅认识,愿与各位同事共勉,为培养自信独立的孩子共同努力。
I joined Skool4kidz in November 2018 and less than a year later, I have gained many skills that are useful and beneficial for use in the classroom with the children and also outside the classroom with the teachers and families.

I believe in life-long learning and constant upgrading. Skool4kidz encourages staffs to attend courses and workshops from ECDA. We also have the curriculum team at Skool4kidz – they conduct regular curriculum training and webinar sessions.

These have helped me a lot in gaining more knowledge; not only in providing quality care and education to the children, families and community but also guide and mentor new teachers in my centre.

Thank you Skool4kidz for this experience.