Welcome To Skool4Kidz Preschool @ Punggol Northshore!
Our first Skool4Kidz preschool in a SMART-enabled town, Punggol Northshore, is open for registration! Preparing your children for their journey during preschool years, we cover an extensive curriculum from outdoor learning to digital empowerment. The learning environment within a waterfront vicinity of the 21st century highlights a new milestone for our little ones.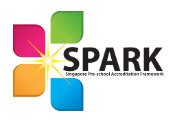 All eligible Skool4Kidz Preschools are SPARK-certified. Awarded by the Early Childhood Development Agency (ECDA), SPARK certification is an endorsement of the quality of a preschool and its programmes.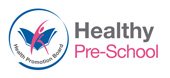 All eligible Skool4Kidz Preschools are awarded the highest accreditation in Healthy Nutrition by Health Promotion Board (HPB) to ensure our children eat right daily in our care.
What Parents Say
Thank you Teachers, for making our first journey as parents a smooth and joyful one as our little tyrant goes to school! Hope she brought u as much joy as she brought us. Thank you for your unwavering patience and strive to give your best each day to our little ones. Your efforts is never unappreciated!
Thanks to all the teacher, Cindy like to go school very much!