Welcome To Skool4Kidz Preschool @ Yishun Oleander Breeze!
Skool4Kidz Preschool @ Yishun Oleander Breeze believes in empowering children to learn at their own pace in a safe and inclusive environment. Ultimately, our aim is to help every child develop to the best they can be.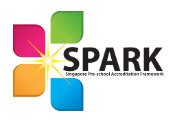 Skool4Kidz Preschool @ Yishun Oleander Breeze is a recipient of the SPARK (Singapo​re Preschool Accreditation Framework) certification. Awarded by the Early Childhood Development Agency (ECDA), SPARK certification is an endorsement of the quality of a preschool and its programmes.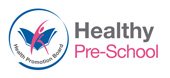 Skool4Kidz Preschool @ Yishun Oleander Breeze is awarded the highest Platinum accreditation in Healthy Nutrition by Health Promotion Board to ensure our children eat right daily in our care.
What Parents Say
Thank You Teacher Lok and Wang Laoshi for taking care and loving Viaan . Your hardwork and care is much appreciated by us. We love u.
Thank you teachers for giving Averson so much tolerances and patience, wish the teachers a happy teacher's day
I'm deeply grateful to have so many teachers contributing to my child's growth and emotional well-being. Thank you again for making me feel comfortable being away from my child at work, and for comforting her beyond my expectations while I'm away.
TO: TEACHER LINA & DING LAOSHI ,

We are fortunate that we have teachers as wonderful, loving and caring like you are…

HAPPY TEACHERS DAY.
4 years old are little terror but my boy is lucky to have Wang Laoshi & Tr Lok, to be so nice and patient towards him. Thank you for all your tender loving care that you ladies have showered on him. Enjoy your teacher's day!
Very thankful to have Lin Lao Shi and Teacher Chealsie as the PG's teachers. They not only take care of the kids welfare, but also constantly think of different activities to engage the kids! Great job!
Very thankful for the nice and patient teachers that my boy is blessed with. Thank you Tr Amirah & Ah Bao Laoshi. It's never an easy job to teach but you did a real good job! Have a blast on teacher's day!
Dear teacher
Emma is our most precious baobei.seeing how she grows and develops beautifully under your lovely care means the world to us. THANK YOU
Thank you Teacher Bella for your warm love for Jazabella. We are grateful for having you as her first ever teacher and she really enjoyed school under your care. She really learn and grew alot under your guidance. Thank you very much.
Thank You teacher Ms Virgie and Ms Wang.

Your dedication, care and loving attitude towards the children have vastly exceeded our expectations!
What Teachers Say
每天上班我从来不觉得是 "上班",而是陪着这群有能力、积极、主动并保持着好奇心的孩子们玩。这是一件开心的事情,我带着他们找到了他们想知道的答案,他们带着我找到了我的教育初衷!我热爱我现在正在从事的职业,保持初心,不忘初衷!
I've been with Crestar Education Group for 2 years.
I'm happy to be with this organisation, as it takes teachers' professional development as a priority.
Teachers are given opportunities to advance themselves as well.
At the end of the day, a simple 'Thank You!' from parents makes my day.
The best part of being a teacher in Crestar Education Group is the staff benefits that I got to enjoy.
It is good to work with Skool4kidz, I'm hoping to see me myself upgrade and learn new things each day.