Welcome To Skool4Kidz Preschool @ Punggol Waterway Cascadia!
We believe that the best time to cultivate lifelong moral values such as kindness, courtesy and respect for others is when the child is in preschool. Through role modeling and storytelling, our children develop positive character traits and confidence.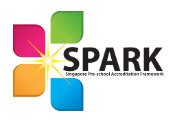 Skool4Kidz Preschool @ Punggol Waterway Cascadia is a recipient of the SPARK (Singapo​re Preschool Accreditation Framework) certification. Awarded by the Early Childhood Development Agency (ECDA), SPARK certification is an endorsement of the quality of a preschool and its programmes.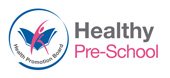 Skool4Kidz Preschool @ Punggol Waterway Cascadia is awarded the Basic accreditation in Healthy Nutrition by Health Promotion Board to ensure our children eat right daily in our care.
What Parents Say
Thank you Teachers for your love and care towards Aiden and Atlas. They are learning and growing up well under your care and patience!
Happy Teachers' day!
I would like to say my most sincere Thank you to Teacher Angie and Song Laoshi for the utmost care and love for Almaas. Their dedication and patience is truely appreciated. Good job teachers for always being there and not giving up on Almaas!
Teacher Rose and Teacher Naw Lah were always ready to share how Ryker has performed in school regularly. They were very patient with the children.
It takes a big heart to shape little minds. Thank you to all the teachers for the hard work of looking after our little ones.
For keeping them safe and giving them knowledge.
Happy teacher's day!!
Dear Teacher Angie
Thanks for giving your patience to teach and guide the children. This is not an easy tasks given that the aged of 5 now, they have their own opinion, started to have their own thinking
I wanted to express my sincere gratitude to all the teachers who have contributed significantly to my child's growth and his curiosity for learning. Thanks for your patience and for the quality care you provide each and every day.
We would like to wish all the teacher happy teachers day. Especially to Ding Lao Shi, teacher Angie, Teacher Ivy, Tong Lao shi
We are thankful for Quinton to meet a group of great teachers; Teacher Naw Lah, Teacher Rose, Teacher Rayne Ho, TianTian lao shi & Teacher Charlotte. Being teacher is indeed not an easy task, but your passion and patience has inspired us as parents. With all your help, Quinton has grow to be more cheerful and curious in gaining new knowledge.
Heartfelt thank you to all the teachers esp Teacher Ding and Teacher Ivy. Thank you for patience and dedication. Kouki loves all of you, and so did we
Happy Teachers' Day!
Thanks all the infant teachers for all the effort put in to take care of the little baby!
Thank you all PG and Infant care teachers for guiding our son be a kinder, braver and wonderful young man since he joined S4K. Our son enjoyed school lots with under all ur care and guidance. Thank you.
What Teachers Say
Teaching young children is challenging. It needs more patience for you to understand them. The teacher needs to know the holistic development of young children. Shaping the minds of young children is very important because teachers will mould them to what they will become in the future.
在学校工作了整整两年,在这两年里面我收到了公司已经校长还有同事的很多帮助以及关怀。在加入Skool4kidz 的这些时间里,我学习到了很多对我有很大帮助的内容,我会继续努力继续学习为学校更好的服务。
在公司的这些时间,感受到了公司对老师们的重视,会继续努力为公司更好的工作
The centre leader has good leadership. She supports and guides teachers to better improve teaching competencies, to grow professionally.
我在乐心儿工作有两年多了,很开心看到孩子们健康地成长,在学校里能看到幼儿们有德智体劳全面的发展,当然有些不听话的孩子需要教师耐心教导和不断地学习与孩子们心理上的沟通才能让他们有所进步,但作为老师是非常欣慰和自豪的事。我会永远记住一句话学无止境,热心关心和爱护周围的孩子、真诚地善待周围的每一个人。
Skool4kidz has given me a pathway where I can grow and explore my capabilities through the help of my principal and colleagues.
Teaching at Skool4kidz is about providing a friendly community that fosters exploration for our students to learn and grow. Also building connections with our children, stakeholders which are the parents and community. 😊
I love Skool4kidz😍
"You can learn many things from children. How much patience you have, for instance" – Franklin P. Jone

Working with toddlers is amazing. You won't waste a day at work because you will laugh and learn with them. =)
Teaching at Skool4kidz means a lot to me. This organisation allows me to attest my passion for teaching and inevitable love for children. Skool4kidz became my second home away from home. In this organisation, I found new friends whom I never thought would become my other set of family. Different races, language, and also religion did not cause any hindrance in our communication towards children's learning. It's an organisation who will address your needs, not only to the students but also to their staff and other employees. I'm happy to say that I am proud to be called a teacher from Skool4Kidz. #Skool4KidzIsAHappySchool
我是今年5月加入Skool4kidz幼儿园的,几个月下来,我觉得工作的环境很好,同事们也很棒!大家都很热心,让我很快融入这个大家庭!
My journey with Skool4kidz thus far is certainly a fulfilling and enjoying journey. I was exposed to different opportunities and courses that allow me to obtain knowledge and experiences both inside and out of the box.