OUR BELIEF
We believe in the holistic development of a child, through professionally qualified teachers who facilitate a developmentally appropriate and intentionally planned curriculum, working on collaboration with families and the community.
OUR VISION
Bringing success to every child through quality early care and education.
OUR MISSION
Work with families and communities to give every child a successful early start in life through quality early care & education.
OUR CORE VALUES
Management by Objective
Partnership
Teamwork
Continuous Learning
Care and Concern
Accountability
OUR INFANT CARE PHILOSOPHY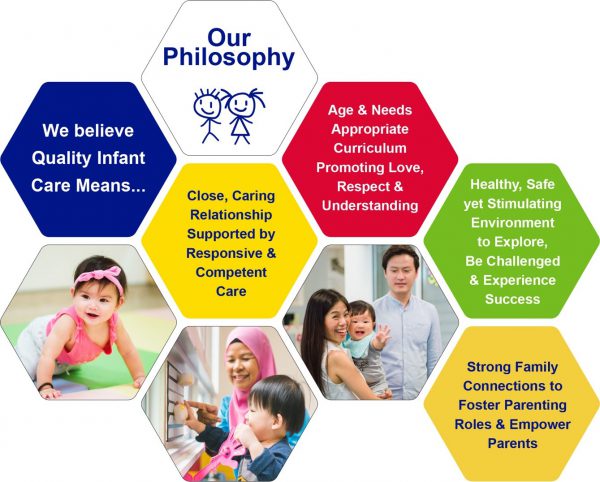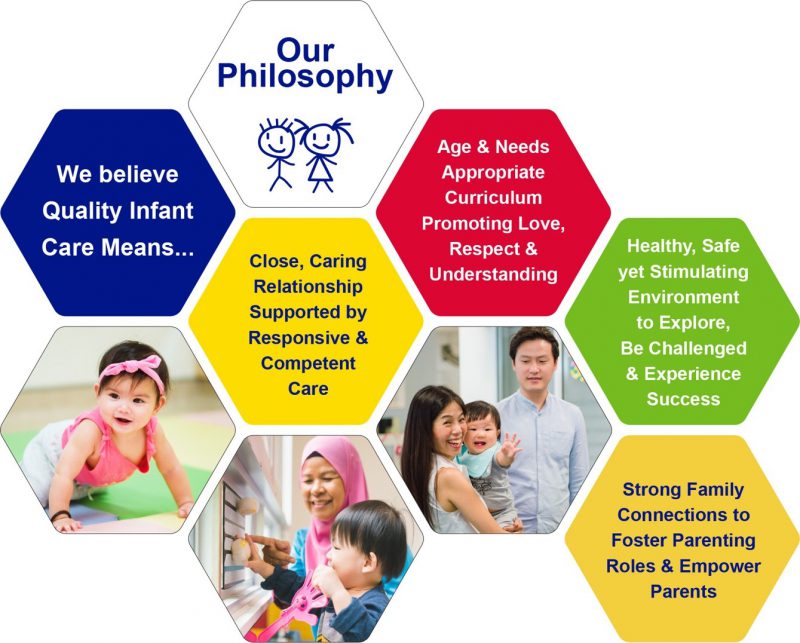 OUR CHILDCARE PHILOSOPHY