OUR VISION
Transforming lives and families by bringing success to every child through quality care and education.
OUR MISSION
I. Provide leadership in the early childhood service sector to make high quality preschool programme equally accessible to all children.
II. Work with families and communities to give every child a successful early start in life through quality early care & education.
III. Improve success factors for increased positive outcomes for every child through early intervention and critical partnerships.
OUR CORE VALUE
I. Teamwork
II. Management by Objective
III. Partnership
IV. Continuous Learning
V. Care and Concern
VI. Accountability
OUR INFANT CARE PHILOSOPHY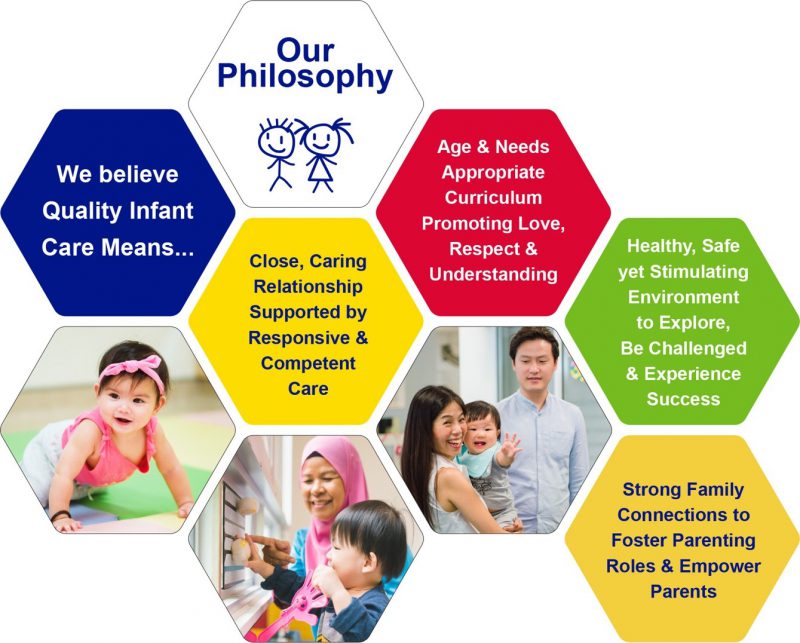 OUR CHILDCARE PHILOSOPHY