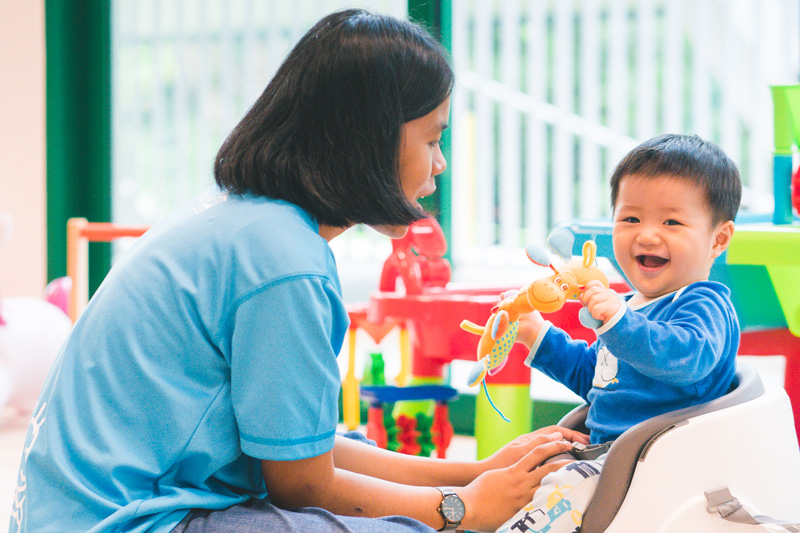 Infant & Toddler Programme
It is our belief that providing quality care for your infant begins with empowering and establishing strong and meaningful connections with you – the parent. We believe that parents are a child's first and most important teacher, and a strong partnership with you strengthens and reinforces the development of your child.
We have designed an age and needs-appropriate curriculum that promotes love, respect and understanding. Our qualified educarers will also provide your infant with the most devoted care, in an environment that is healthy and safe, yet stimulating, to allow them to explore and grow.