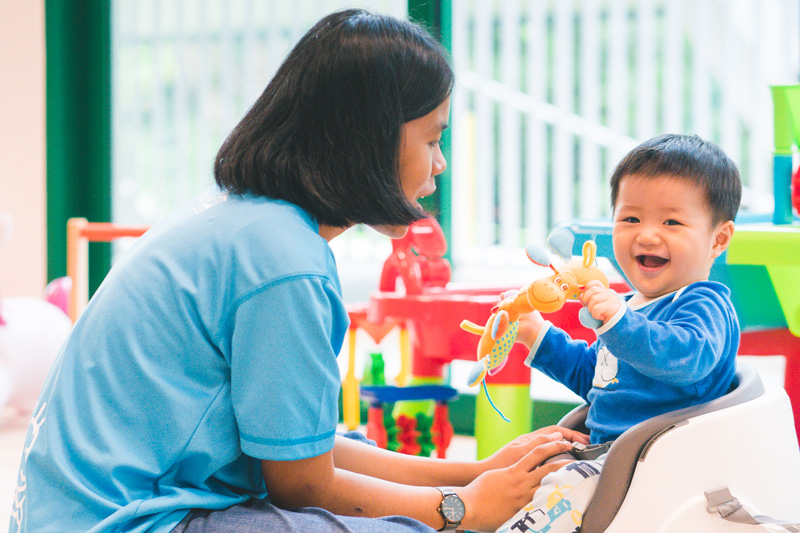 We believe that parents are every child's first and most important teacher. Strong partnerships and meaningful connection with parents strengthen the growth of a child.
Harnessing concepts of the successful Programme for Infant/Toddler Care (PITC), Skool4Kidz's Infant-Toddler Care (SITC) programme focuses on the building of an intimate relationship between the caregiver and child.
Designed by our team of Curriculum Specialists, our programme is relationship-based and encompasses an age-and-needs appropriate curriculum that promotes love, respect and understanding. Intellectual development is also encouraged through attentive reading of every child's cues.