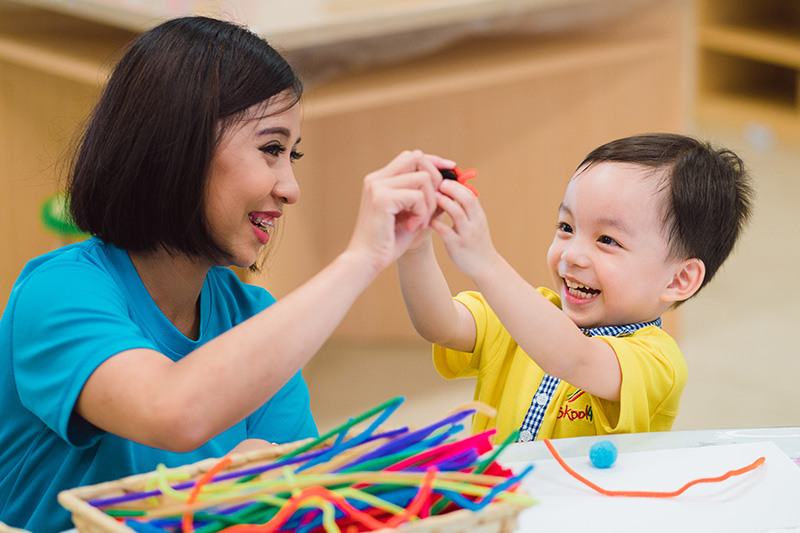 Aligned with national kindergarten curriculum learning standards, Skool4Kidz provides a unique Integrated Thematic Curriculum crafted by Dr Jane Ching-Kwan, a veteran and an award-winning specialist in the Early Childhood sector.
Through a programme that encourages holistic and multi-dimensional development, emphasising inquiry-based learning, we tap into the meaningful use of technology aids in a rich learning environment. Basic coding in lesson plans are included to enhance the Science, Technology, Engineering, Arts and Mathematics (STEAM) approach in Early Learning for pre-schoolers.
Together with an established team of pedagogical specialists who conceptualise and develop our programme and learning resources, our pre-schoolers develop critical 21st century life-skills through play and interaction with technology, child-friendly tech-bots, gadgets and games. Our children also develop computation thinking, active problem solving, social interaction and the confidence to be creative.