Our Little Giving Artists to raise $12,000 for AWWA this year
The Skool4Kidz 'Little Giving Artists' community outreach fund-raising campaign is now into its third year. It aims to raise up to $12,000 for charity in the run-up to the Preschool's National Day celebration in August. The amount will be donated to AWWA for the less fortunate children under its care.
'Little Giving Artists' is a fundraising initiative by Skool4Kidz Care Fund, the corporate social responsibility arm which promotes inclusiveness in the children's early years learning. The exercise allows our children learn at a young age to be selfless and to show compassion to their less fortunate peers in the community.
It engages children from our Art Enrichment Programme across Skool4Kidz Preschool's Nursery to Kindergarten children in a creative exercise with the theme "Nature & I". Skool4Kidz is working with experienced art educators from Crestar Learning Centre to guide the children in painting nature-related images on sustainable bags using an acrylic medium.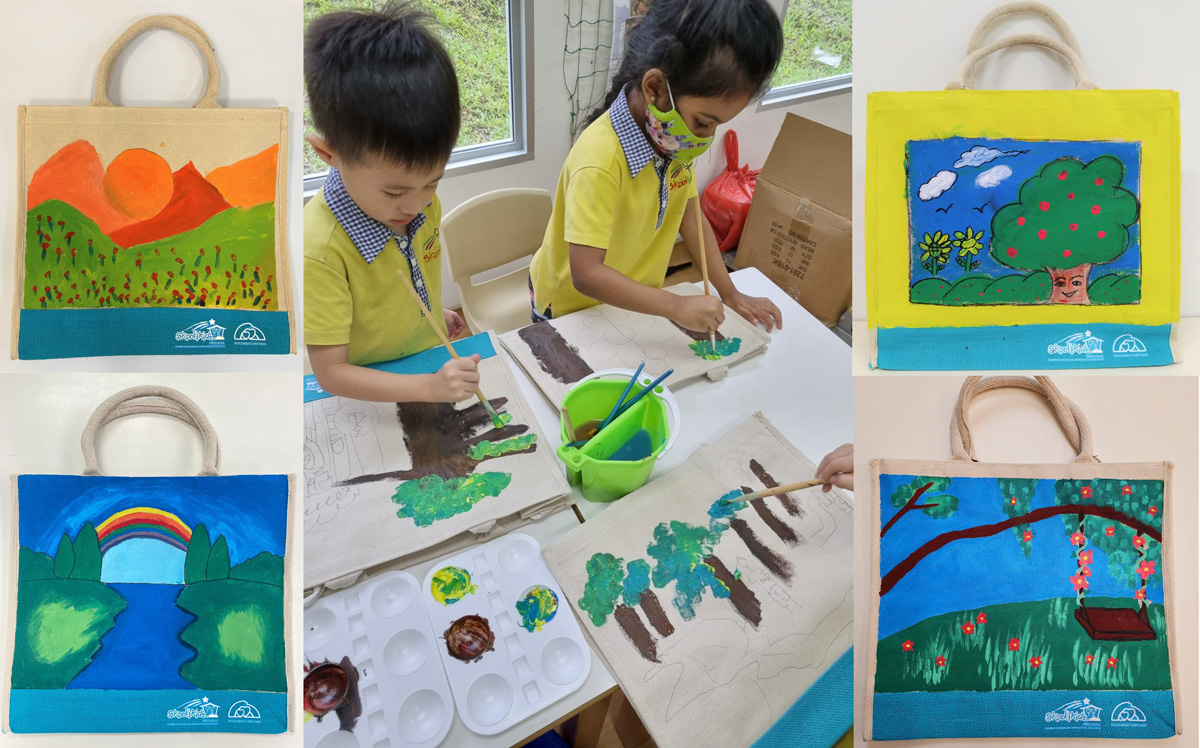 A total of 182 bags will be painted in the month-long exercise, which will help to inculcate values of compassion and the spirit of giving in our children. Images of the bags will be featured in an art gallery at the bottom of this page.
Members of the Skool4Kidz' family, relatives and friends will be invited to donate a minimum of $30 each time via Giving.sg towards this cause. Donors may select a piece of the bags from the art gallery for every donation made, while stocks last.
Proceeds will be matched dollar-for-dollar by the Skool4Kidz Care Fund. The total amount will be presented to AWWA in a National Day celebration event scheduled to be held in August.
*Donations are eligible for 250% personal income tax deduction, administered by giving.sg.