Welcome To Skool4Kidz Preschool @ Woodlands Crescent Meadow!
We believe a child's healthy development and success later in life begins in preschool. At Skool4Kidz Preschool @ Woodlands Crescent Meadow, we make it our duty to provide the best early education to all children under our care, giving them a strong head start in their life's learning journey.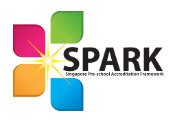 Skool4kKidz Preschool @ Woodlands Crescent Meadow is a recipient of the SPARK (Singapo​re Preschool Accreditation Framework) certification. Awarded by the Early Childhood Development Agency (ECDA), SPARK certification is an endorsement of the quality of a preschool and its programmes.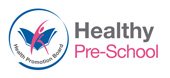 Skool4Kidz Preschool @ Woodlands Crescent Meadow is awarded the highest Platinum accreditation in Healthy Nutrition by Health Promotion Board to ensure our children eat right daily in our care.
What Parents Say
To the Infant, PG and N1 teachers and the support staff, thank you for teaching and guiding Wesley in his formative years. You have done a good job in making a positive impact in Wesley's life."
Would like to thank the school team, including all teachers and Principal, who took good care of my daughter since she was in infant. She grew gracefully and enjoyed her time in school. My daughter is definitely in good hands, thank you for being my daughter's "mother" when she's in school. Continue the great effort!
Thank you teachers for taking very good care of Heiden!
What Teachers Say
As a preschool Chinese teacher teaching in PG class, it felt very challenging yet meaningful at the same time. PG kids are very energetic and cheerful and can be challenging to handle, but when they learn something from us, we would feel the accomplishment. At such a young age, a very crucial part of their life, I do hope we give our best to them.
Nurturing and educating our young children is my profession and responsibility as an early childhood educator. Teaching at Skool4kidz gives me a sense of satisfaction when you see the children demonstrate what you have taught them. I feel good when the children enjoy coming to school. Most of them look happy and cheerful. Every child is unique and they learn at their own pace. As such I gain different forms of teaching experiences. The method of handling some children varies, according to individual needs.
I am fortunate to work with a team of helpful and friendly colleagues. One of our core values is Care & Concern. I think we have manifested this value well, both to our children and fellow colleagues.
I have been in the company for two years and I appreciate how the company helps teachers for their professional development and growth. The company allows us to choose training which we think we need to overcome our weaknesses or boost our strengths which we need to be able to provide quality education for children to help them develop holistically.
乐心儿的教学将教学内容与幼儿的生活体验相联系,集中教学与小组学习相结合,提供适合幼儿感知与理解的知识和经验,使教与学更有意义与成效。
Teaching at Skool4kidz has been a learning journey for me. From being a PnT Teacher to an Infant & Toddler Educarer, I've gained valuable knowledge and experience throughout the 3.5 years with the company. What I've learnt from being an Educarer is that everything we do involves patience and passion. Without them, one might not survive in this industry. Thus, it requires both for one to work, learn and grow as an Educarer. I'm now almost going into my 4th year and honestly, there were times where I questioned myself, if I want to stay in this industry. Working with 2-year-old toddlers is a challenge, a challenge that I've accepted as I'm more interested in being involved in teaching the younger ones. Why I choose this path one might ask; cause they are a curious bunch, adventurous and the most misunderstood bunch, as they are going through a phase of understanding themselves, they do things that might seem careless or perilous when they explore the world around them. But at the end of the day, what matters the most is the smile on their faces; when they've accomplished a task, a simple artwork, singing nursery rhymes with their peers and running happily to the arms of their loved ones when it's time to go home.
I started as a place & train teacher here at Skool4kidz to an English language teacher and now I'm moving up as a Mother Tongue Language teacher. S4K has allowed me to grow, learn and challenge myself as a teacher to provide the best for the children.
Being a teacher in Skool4kidz has taught me the love for learning and educating young children as no limits. As an early years educarer, I've learned and delivered knowledge, love, passion, kindness and accountability to young children in Skool4kidz childcare centre. I'm a proud Skool4kidz teacher!
Being an infant educarer gave me the opportunity to interact and learn about this important age group. To see the babies every milestones development met is the greatest achievement.
As a teacher, I feel the joy and success when children under my care attain useful and valuable knowledge and experiences from me.
I have learnt a lot at this company. Crestar would always send us for training and the training that we went to are very helpful for us and it can be applied at work.
Teaching means imparting the fundamentals to young children. It means satisfaction for the teachers who tries hard to bring out the best in the young children from a very early stage.
Being a teacher is to be a role model for the children in my class. It is also to help them to learn how to achieve their goals in their life from young.