Welcome To Skool4Kidz Preschool @ Yishun Orchid Spring!
At Skool4Kidz Preschool @ Yishun Orchid Spring, we truly believe in the Chinese proverb, "A child's life is like a piece of paper on which every person leaves a mark." This serves as a great motivation for us to work closely with parents and the community to create lasting learning experiences for every child under our care.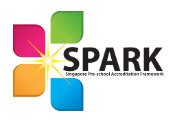 Skool4Kidz Preschool @ Yishun Orchid Spring is a recipient of the SPARK (Singapo​re Preschool Accreditation Framework) certification. Awarded by the Early Childhood Development Agency (ECDA), SPARK certification is an endorsement of the quality of a preschool and its programmes.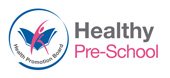 Skool4Kidz Preschool @ Yishun Orchid Spring is awarded the highest Platinum accreditation in Healthy Nutrition by Health Promotion Board to ensure our children eat right daily in our care.
What Parents Say
Would like to compliment Teacher Lissa for her passion and patience in educating the kids. My son Zyler has been taught by her almost 2 years. He definitely grew to enjoy going to school. Cheers
hank you Teacher Blanche( Teacher B) for your wisdom and heart, and all the sweet things that you do for Keira. We will always be grateful to you for being there for my child. Thank you for paying close attention to my child's emotional problems and for not hesitating to bring them to my attention. You're an awesome teacher!
Thank you and you may keep up the good work! Thank you very much for being such a good teacher to my child. Thank you for your love and care you are giving to my child each day.
Dear Teacher Kiki, We are so grateful to have you as our child's teacher. You are more than just an educator, and we cannot thank you enough.
My daughter absolutely adores her teacher. Teacher June. I'm amazed at her dedication to work. She's on maternity leave and we still receive emails from her regarding school events and outings. Happy Teacher's Day and congratulations on the new baby!
Dear Teacher Emma, I know that your job might not always be easy, so I wanted to tell you how much I appreciate all of your hard work. Because of you, all of your students have a engaging learning environment. Thank you so much!
I have you to thank Ms Chen for inspiring my child to come out of her shell. She loves you so dearly. Thank you for being so good and so patient with her. I'm so glad for teachers like you who really make a difference in a child's life. God bless you more and keep up the wonderful work!
A simple and heartfelt Thank you to all Teachers at Skool4Kidz Yishun Orchid Spring. Taking care of our kids is really not easy yet you have managed all of them well. For that, we truly appreciate and give you our utmost respect. Happy Teachers' Day!
Dear Cikgu Lina, thank you for imparting your knowledge of the Malay language to my children. They have shown tremendous improvements in speaking and understanding of the Malay language. It is all due to your hard work and effort. We truly appreciate it.Here's wishing you a Happy Teachers' Day!
What Teachers Say
我会在课堂上多融入一些科学探索活动,满足幼儿的好奇心和探索欲望,制作一些开动脑筋的教具提供给幼儿操作,多提开放性的问题让幼儿去思考,鼓励幼儿积极回答问题,敢于分享自己的想法。在课堂和日常生活中我会和幼儿有良好互动,同时也会和家长保持良好沟通,做好家园合育!
Skool4kidz has given me an opportunity to reach my goal as a preschool teacher. The situation was so certain and it was an opportunity for me to be given a full scholarship to study Professional Diploma in Early Childhood Care and Education and at the same time working in the centre. It was great. I am truly blessed. The word "Thank you" is not enough to compensate for the shot of concern they gave me. I am forcibly eager to apply what I have learned that could help my students develop totally and to share some of the experiences and observations withstood while working in the centre, as it will assist and help for the betterment of the children. I never thought that I could enter a large, stable, institution such as Skool4Kidz. I wish to thank the school for letting me be part of our growing future.
Teaching the children has been a great opportunity to instil to them the love for learning. Indeed it is a great and noble profession. This experience has been helping me to grow and learn both personally and professionally as an educator.
My teaching journey here at Skool4Kidz Preschool @ Yishun Orchid Spring has been nothing but an adventure. I have grown to be where I am now, thanks to the guidance and support from my superiors, colleagues and curriculum team. I look forward to continuously contribute my best to this field, and at this centre.
"Martha(Mother) Pithaa(father) Guru(teacher) Deivam(God)" is a saying in Tamil that reflects the order of people that impact on the child's growth, Guru(teacher) is placed right after the parents and it shows the significance of the teaching role. A teacher cultivates goodness in children and I am honoured to do that role.
As a teacher, one must love the children and must be committed to the job, nurture the children and provide quality care. Teachers should bring out the best in every child in however way you can. Teachers should engage children in purposeful play. I aim to make every child a happy child under my care.
I'm very grateful to be a part of Skool4kidz.
They gave me opportunities to be a preschool teacher
They enhance my teaching career and skills by sending me to different courses and training.
As a part of this institution, I will cherish all the moment and enjoy every single day with the people around me.
I will give all my best as a preschool teacher and continue to teach children with a happy smile on their faces.
Thank you so much Skool4kidz.

"The most important part of teaching is to teach what it is to know" -Simone Well
Being a Mother Tongue language teacher for the very first time after teaching for 12 years, I felt scared at first. However, after being mentored and sharing sessions during meetings, I learnt more and felt more empowered to teach the language to the children.
It has been a good experience working with the Principal and colleagues at YSOS, especially with the infant educarers.
"You can learn many things from children. How much patience you have, for instance."-Franklin P. Jones
作为一个幼教老师,孩子们健康快乐的成长是我最大的心愿。看到孩子们纯真的笑容,带着孺慕之情叫着老师,瞬间觉得再苦再累也觉得值得了。
Being a teacher should have a lot of good characteristics to be a role model for the children. The job of the teacher is an on-going process in supporting, encouraging instructing, praising guiding, mentoring and inspiring the children with different personalities.