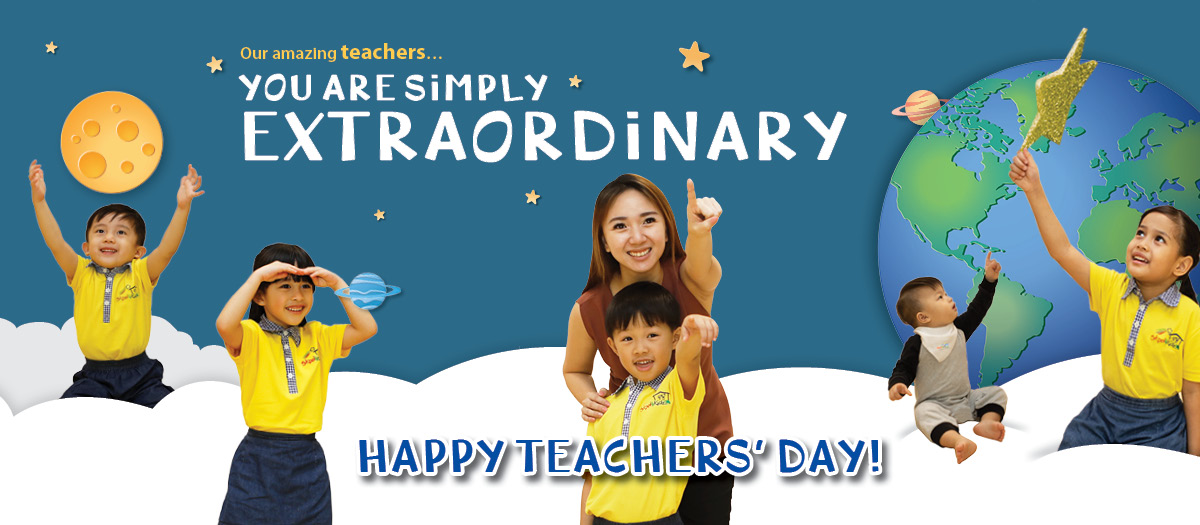 Teachers' Day Appreciation Message
Dear Parents,
Let's take a moment together with your child to appreciate and encourage our Educators this coming Teachers' Day. Our Educators have displayed their commitment in educating and caring for our children, staying strong when times have been especially challenging in the past 2 years. They are the leaders in the forefront of raising our next generation of world changers who are tenacious to their aspirations.
Your words of encouragement will be shared on your child's respective school webpage as a dedication to our Educators this Teachers' Day (2 September 2022).
Please leave your message, along with your name and child's details in the boxes below.
The Closing Date for Submission will be 19 August 2022.