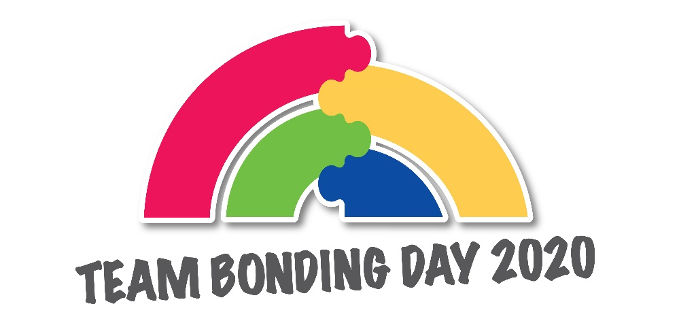 On 27 November 2020, over 600 teachers, principals and staff from Skool4Kidz logged online to participate in Team Bonding Day 2020.
This staff event was held despite disruptions caused by the Covid-19 pandemic. Mr Timothy Chan, Skool4Kidz's Director of Corporate Support & Operations kickstarted the event with an opening speech. He shared that the crisis unleashed many opportunities for staff to work closely together. Staff also came up with various new and innovative solutions to ensure the continuity of effective and interesting activities for the children. This included home-based learning.
Embracing Change
Themed "Embracing Change", the event was designed to encourage working in unity and collaboration during this challenging time. Mr Chan added that Skool4Kidz would be looking forward to achieving new milestones in the coming years.
The half-day event kicked off with a video presentation of staff from various centres singing the school song. This was followed by a keynote presentation by Mr Christian Chua, an international masterclass motivator.
Mr Chua spent about 90 minutes helping to foster bonding through an enjoyable motivational experience. He emphasized on the importance of adapting in challenging circumstances, understanding individual strengths and differences. Being accepting and grateful are the fundamentals to building a positive mindset. Mr Eugene Seah, a renowned coach and speaker also shared NLP techniques for mindset change shared after in Mandarin.
Fostering Teamwork through Activity
Aside from instilling greater teamwork and cooperation among the staff, the event was also designed to also let everyone have fun and bond across Cyberspace.
An inter-centre cross-stitch competition project was introduced during the second part of the programme. Each centre was guided by their principal to create their respective 'masterpieces' that will be displayed at their centres.
The cross-stitch exercise gave every participant the opportunity to communicate and bond with each other to forge a collaborative work environment.
For more on Skool4Kidz Team Bonding Day 2020:
#Teambonding #Teamwork #CrossStitch #BestPreschool #TopPreschool #TopPreschoolAPAC #UniquePreschool #SingaporePreschools #Award #Skool4Kidz #S4K #AnchorOperator #Childcare #InfantCare #BabyCare #EarlyChildhoodEducation