This year, Skool4Kidz Care Fund purchased a few hundred copies of 'The Reading Tree' by local veteran author, Dr Khoo Kim Choo. She is a pioneer with 37 years in the Early Childhood industry. The books are placed at all of our centres' Reading Corners to encourage the love of reading among our preschoolers.
This is additional to about 4,000 copies of story books which the Corporate Social Responsibility (CSR) arm of Skool4Kidz Preschools purchased from Dr Khoo's other works. The story books were gifted to low-income preschoolers across Singapore as an outreach in support of Early Childhood Development Agency (ECDA) KidSTART initiative. KidSTART supports needy preschoolers to ensure a good start in life.
The book is about the friendship between a boy who loves to read and a talking tree that loves being read to. The boy would leave every book he had read on the tree, which eventually became a grand tree of books.
Importance of Instilling a Love for Reading
In a media interview about 'The Reading Tree', Dr Khoo advocates parents to instill a reading habit in children. A daily routine for reading, playing and sleeping should be followed consistently.
Skool4Kidz Preschools strongly believe that children should be encouraged to read regularly as it spurs their curiosity and imagination. This helps to bolster their language skills, cognitive development and most importantly, cultivates a lifelong love for learning.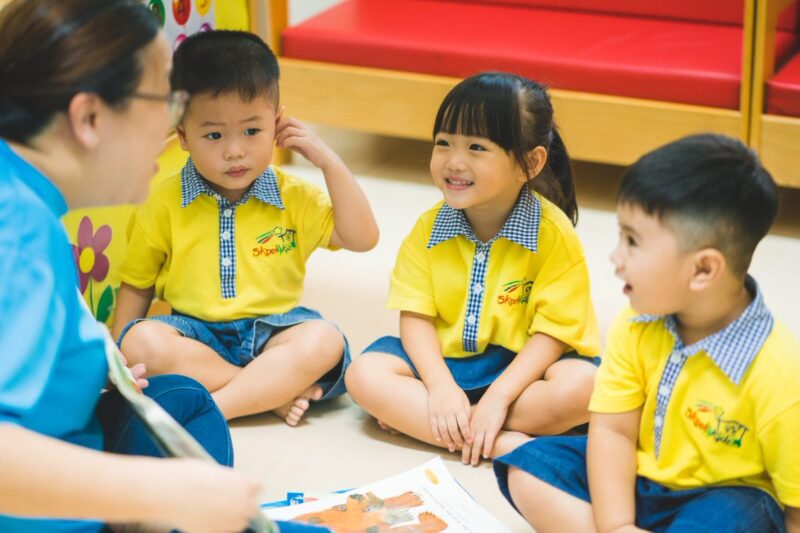 Skool4Kidz Care Fund actively supports reading as part of our STREAM (Science, Technology, Reading, Engineering, Arts & Mathematics) curriculum to develop children in our care holistically. We focus on the social, emotional and developmental aspects of all preschoolers' learning journeys as part of community outreach.
"We are delighted to nurture reading among young learners using Skool4Kidz Preschools' CSR resources. Early literacy foundation benefits preschoolers as they become stronger readers and confident communicators," enthused Ms Teri Teo, Head of Skool4Kidz Care Fund.
#ReadingLiteracry #StoryBooks #DrKhooKimChoo #DrKimChoo #TheReadingTree #ChildDevelopment #LoveReading #Skool4KidzCareFund #CorporateSocialResponsibility #CSR #Skool4Kidz #Skool4KidzPreschools #Preschool #S4K