Skool4Kidz Registration 2022 Promotion
Terms and Conditions
Our curriculum's approach is thematic-based, holistic and inclusive. We nurture preschoolers to develop critical 21st-century life skills through a balance of outdoor play and interaction with technology including child-friendly tech-bots and even augmented reality. These cultivate Technology savviness to aid preschoolers' Out-of-the-Box thinking for life. Through these, young children build sequential reasoning, active problem-solving and the confidence to be creative.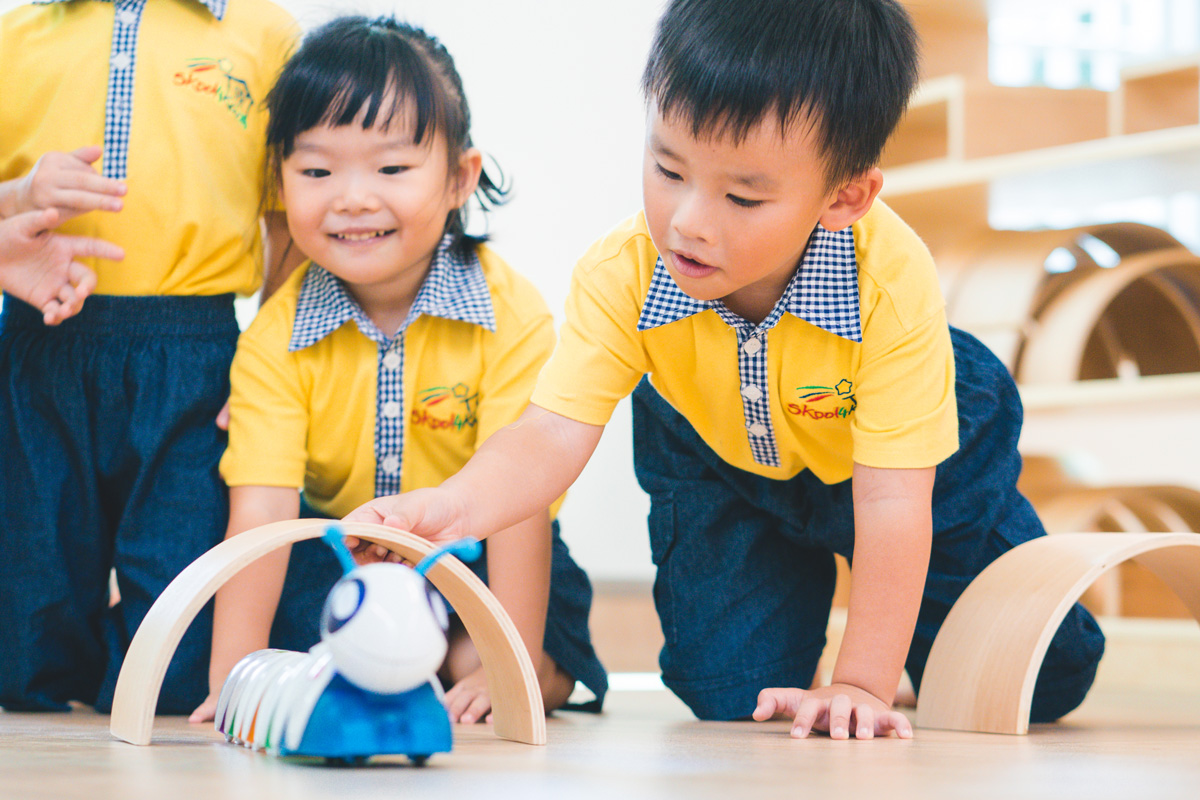 Skool4Kidz Registration 2022 Promotion
Limited Promo Pack worth $408*
*Terms and Conditions­­
Promotion is valid from now to 31st December 2021.
Only registrations submitted via the promo form between 02nd October 2021 to 31st December 2021 will be considered.
Parents must have their child successfully enrolled no later than 31st March 2022 and start school no later than 30th June 2022.
Child has to complete three months of attendance in our preschool.
For NEW parents only. Not applicable for existing parents with children currently enrolled in Skool4Kidz.
Eligible for both infant care and child care.
For infant enrolment, uniforms will be given in kind.
Promo items will be delivered to campus/centres for collection the month after all criteria (Point 2 to 4) are met.
Not valid in conjunction with other promotions, offers and discounts.
Children must be successfully enrolled (not under waiting list).
Skool4Kidz reserves the right to amend the terms and conditions at any time without prior notice.
See here for the list of all centres/campuses.